Our Favorite Gifts Under 10$: September Edition
last updated:
Sep 18, 2018
1521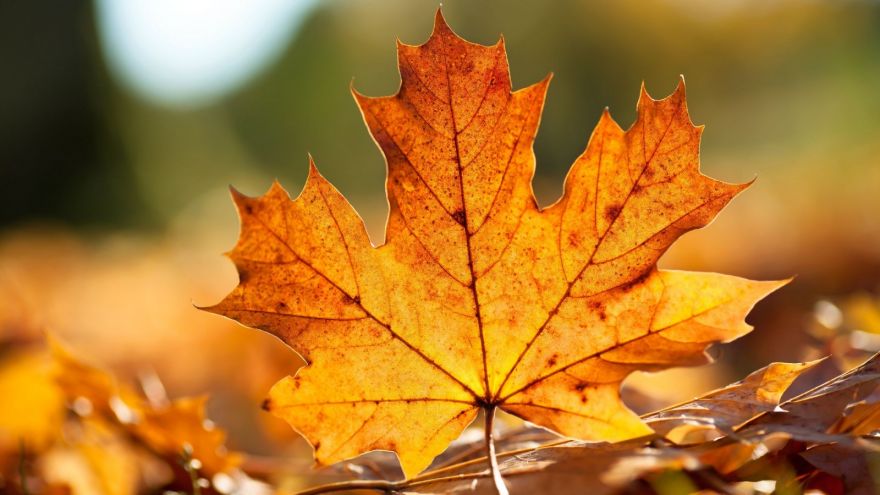 Gift giving is part of every culture, the Bible talks about how it is better to give than receive, and that is true the world over. Have you ever asked yourself why we give gifts? What motivates us to give someone a present? Well, yes it's often to recognize the recipient has done something worth marking, and a small gift is an obvious choice. However, psychologists have studied gift giving and come up with some interesting conclusions, which some may find enlightening.
They looked at what is the underlying reason for giving a gift. It appears that in the vast majority of cases, at the point of handing over a gift, the giver simply wants to see a smile on the face of the recipient. I guess this is why we always like to surprise people when giving them a gift.
On the other hand, the recipient doesn't care much about smiling and is more interested in how useful the gift will be and how they will get a chance to use it. I would take the art of gift giving a step further, and say the best gifts are those the recipient will use, but never thought to buy for themselves. With that in mind here are ten gift ideas for under $10 that will bring a smile to the recipients face, and be useful.
ELFRhino Silicone Earphone Organiser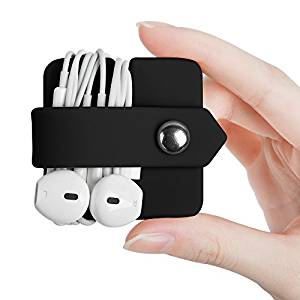 There's not a day goes by that I don't have to untangle the cord of my earbuds. Like most people, I'm pretty lazy about these things and just stuff the earbuds into my pocket when not using them. Unfortunately, they come out a mess, tangled into a knot that can take minutes to sort out.
This little organizer is the perfect solution to never having to worry about tangled cords again. The snap closure means that once the cable is wrapped around the organizer, there is no way it will dislodge and will be easy to unwind when you pull it out of your pocket.
Just Crunch Anti-Soggy Cereal Bowl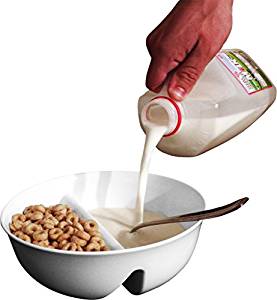 Lots of people love cereal for their breakfast, biting into the crunchy flakes helps to start off the day. What they can't abide is when the cereal gets too soggy with milk, and the crunch becomes a munch. The question is how to keep the crunchy cereal away from the milk long enough, so the crunch still stays. The traditional bowl means you pour in the cereal and then the milk and the two sit together while you eat. The first mouthful will be crunchy, but the last can be nothing more than a milky mush.
Well, the Just Crunch cereal bowl allows the last bite to be just as crunchy as the first by having a divider down the middle of the bowl keeping the milk and cereal separate until you want to combine them. It can work just as well for dips and nachos, or Oreos and milk.
Chateau Spill Red Wine Stain Remover

There's nothing worse than getting a red wine stain on your clothes or furnishings. If it's not dealt with straight away, it will linger for literally years. The Chateau Spill red wine stain remover comes in a handy 4oz size that can be carried almost anywhere. It can remove red wine, berry juice, makeup and lots of other organic stains without resorting to peroxide, phosphates, or chlorine bleach.
The product was first developed to remove stains from the hands of laboratory staff. The proprietary formula uses unique chemistry to break down the pigments at the cellular level. This easily removes red wine stains without damaging fabrics or harming the skin. Once you have a spill, the excess liquid needs to be blotted away, and then the stain moistened with cold water. A small amount of Chateau Spill can be sprayed on the area and then either sponge and rinse the affected area, or launder the item of clothing. Chateau Spill works best on fresh stains but is also effective on older marks.
Alfamo Cooling Towel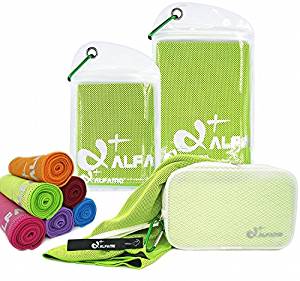 Anybody who plays any kind of sports or who works out at the gym can tell you how important it is to cool down after strenuous exercise. This mesh towel uses super absorbent fiber technology to work as an air conditioning system for your skin. To activate the towel is so simple. It needs to be soaked in water and then wrung out and snapped. This gets the chill effect going, and it will stay cool for up to three hours and can lower the body temperature by up to 30 degrees. At 40 inches long and 12 inches wide it is ideal to tie as a neck wrap or a bandana and can work as a sunscreen as it is UPF 50.
Pocket Flyers Paper Airplane Book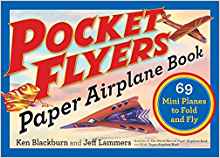 You want to keep the kids amused with something other than a video game on their iPad, and also spark their imagination? This little book is a steal at less than ten bucks and offers hours of fun for children of all ages, and adults too. There are simple to follow instructions to create 69 planes from twelve different models. The authors have given their creations names like Skyhawk, Saber, and Concorde 500, to link them to real-life airplanes. Each paper plane has its own special flying characteristics from looping and diving to high-speed flight. The book contains plenty of tips to maximize the performance of your paper plane.
Wondermade Beer Artisan Marshmallows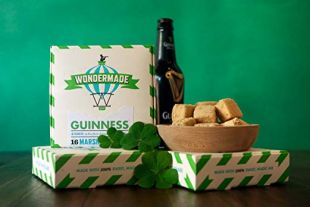 If you have a friend, who likes to go camping or have backyard cookouts what better gift for them than something to sweeten the experience. These handmade marshmallows are made with beer and sweetened with vanilla extract and finished by rolling in crushed pretzels. Each packet contains sixteen bite size marshmallow pieces, just right for making an adult version of s'mores!
Travelon Floating Waterproof Smartphone/Digital Camera Pouch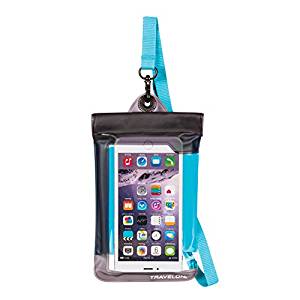 When traveling there is always a concern about keeping your digital equipment safe, whether it's a smartphone, camera, or music player. If you're on vacation by the sea or pool, the last thing you want is to get it wet. This pouch can fit almost all the pocket digital cameras and smartphones currently on the market. The soft surface means you can control the device while it is inside the waterproof pouch. With the handy lanyard to put around your neck, your precious electronic device can be kept safely away from water, and still easily reachable.
Architec Recipe Rock, Flat Black, Magnetic Recipe Holder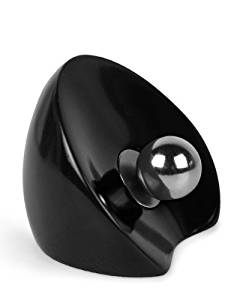 You will probably know someone who loves cooking and discovering recipes online as most of us do these days. It's not so comfortable reading a recipe from a tablet or computer screen when doing the cooking, so we usually print the recipe on a couple of pieces of paper. However, the same problem applies, how to read the recipe and not get it covered with grease marks and still have it handily displayed. The Architec Recipe Rock solves the problem imaginatively.
The magnetic ball and base can hold up to eight sheets of paper in place and the gentle curve means the sheets won't fold over and droop. It's much more compact and easier to store than a regular recipe book stand.
Sterilizer Motion Sensor Toilet Night Light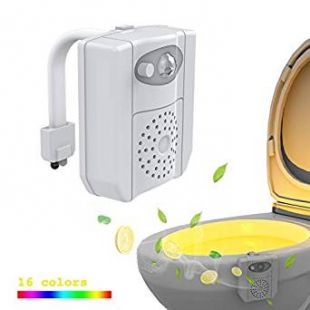 When you've got to go, you've got to go, even in the middle of the night. But, switching on lights to go to the bathroom can be disturbing to your partner, especially if you have to pay a visit regularly. This battery powered device directly attaches to the toilet bowl and movement sensors will switch on the LED nightlights when someone enters the darkened bathroom.
The light has sixteen color options, and when it goes out an ultraviolet light will disinfect the toilet bowl when you have finished doing your business. Aromatherapy tablets are also included to enhance the smell and purify the air in the bathroom. Each tablet can last up to three months. Three AAA batteries, which are not included with the product, can keep it powered for up to ten months depending upon use.
Toysmith Day At The Beach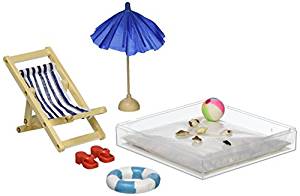 Although this is designed with small kids in mind, it can be just as much fun for 'big kids' too. The set includes everything you need for an imaginary beach vacation, a chair, sunshade, flotation ring, beach ball, sandals and its own sandy shore. With lots of small parts, it's not recommended for children under three years of age. It also makes a great desk ornament for anyone you know who is always dreaming of a summer vacation on a tropical island.
Pin for later