Crafts for Kids to Do at Home: Our Top 4 List!
last updated:
Apr 07, 2019
3690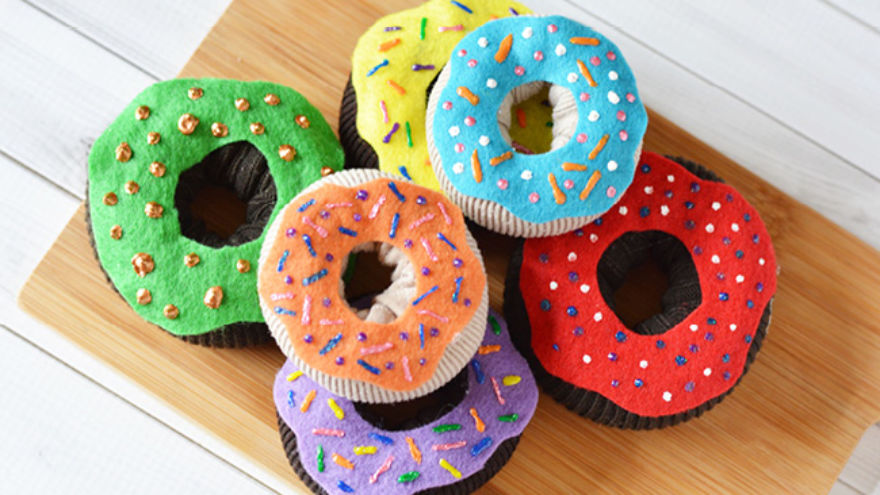 When it comes to finding activities for your kids to do at home, it can be a great learning opportunity that also keeps them entertained. Whether it's raining outside or if you're simply looking for an activity that the whole family can do together, crafts can be a phenomenal idea. There are literally thousands of different things that you can do with your kids ranging from creating their own play dough to developing brilliantly colored slime, all you have to do is pick the right ones that fit your kid's personalities.
Below are 4 of our favorite arts and crafts ideas for kids of every age!
1. At-Home Play Dough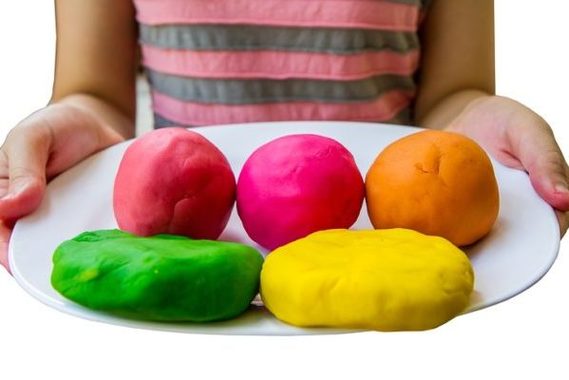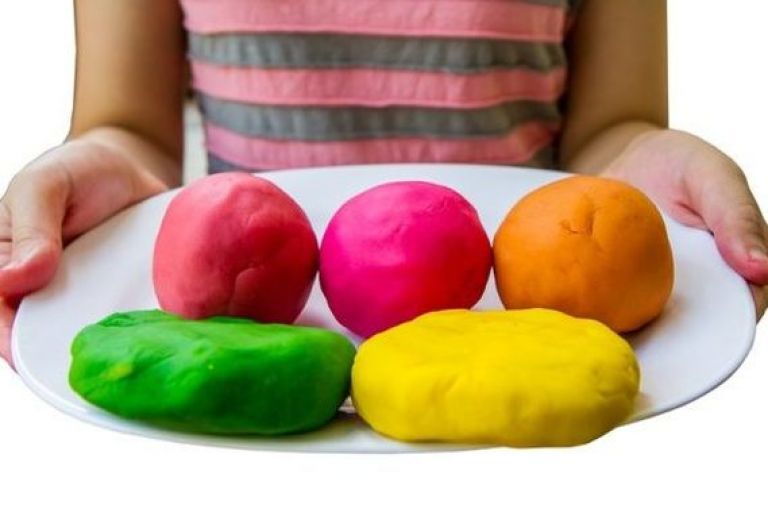 If there's one thing every parent knows it's that buying certain toys can cost a fortune, especially when it comes to things such as play dough. Although it's a great way for your children to expand their horizons and use their imagination, you can end up spending hundreds of dollars on store bought products. With that being said, why not take the time to make your own play dough at home with the help of 5 easy ingredients?
What You'll Need
½ cup of cornstarch
1 cup of baking soda
¾ cup of water
Essential oils (of your choosing)
Food coloring (let the kids pick!)
How to Make At-Home Play Dough
Step 1: Combine the baking soda, cornstarch, and water together in a saucepan without any heat.
Step 2: Once the items have been combined, heat the stove to a medium heat setting and put the saucepan on the element.
Step 3: Continually stir the mixture and once it starts to bubble, it will begin to get more solid. After approximately 5 minutes, it should begin to turn into a ball and at this point, remove the saucepan from the heat.
Step 4: Put the dough on parchment paper to let it cool.
Step 5: Add in your food coloring and your chosen essential oils and gently knead them into the dough.
Step 6: Give the ball of play dough to your kids and watch them have the time of their lives!
2. At-Home Chalk Paint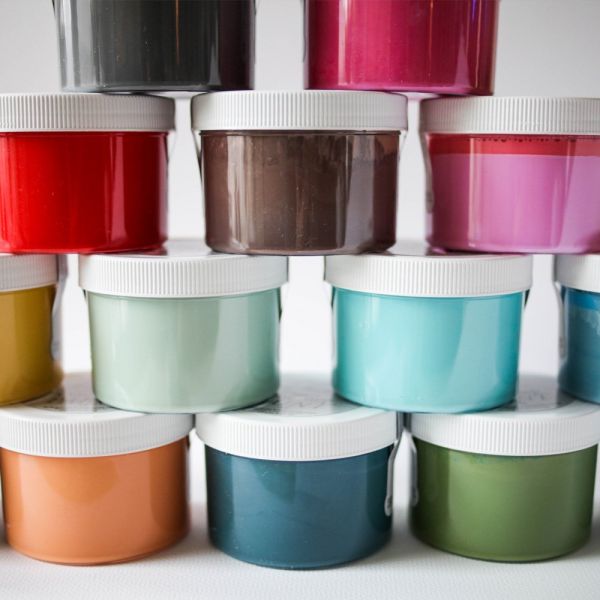 If there's one thing we remember from being a kid, it's when we were able to sit on our driveways during the summer and draw to our heart's content with the help of sidewalk chalk. Now, imagine having the ability to paint absolutely anything in the world, instead of using traditional hard chalk. This recipe for at-home chalk paint is a great way to encourage your children to spend more time outdoors and it can also be a fun way for you to express your creativity as well!
What You'll Need
1 cup of cornstarch
A few drops of food Coloring
1 cup of water
Mixing Bowl
Measuring Cups
Paintbrushes
Muffin Tin
How to Make At-Home Chalk Paint
Step 1: Mix the cornstarch and water together in a bowl, ensuring that there aren't any clumps left behind.
Step 2: Once the mixture is smooth, pour it into your muffin tin and add a couple of drops of food coloring to each cup filled with the mixture.
Step 3: By using a paintbrush or a utensil, mix the color into the cornstarch until it is fully blended.
Step 4: Hand the paint to the kids and let them paint!
3. Magnetic Tic Tac Toe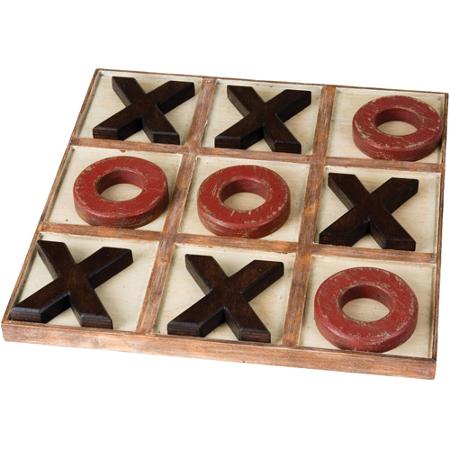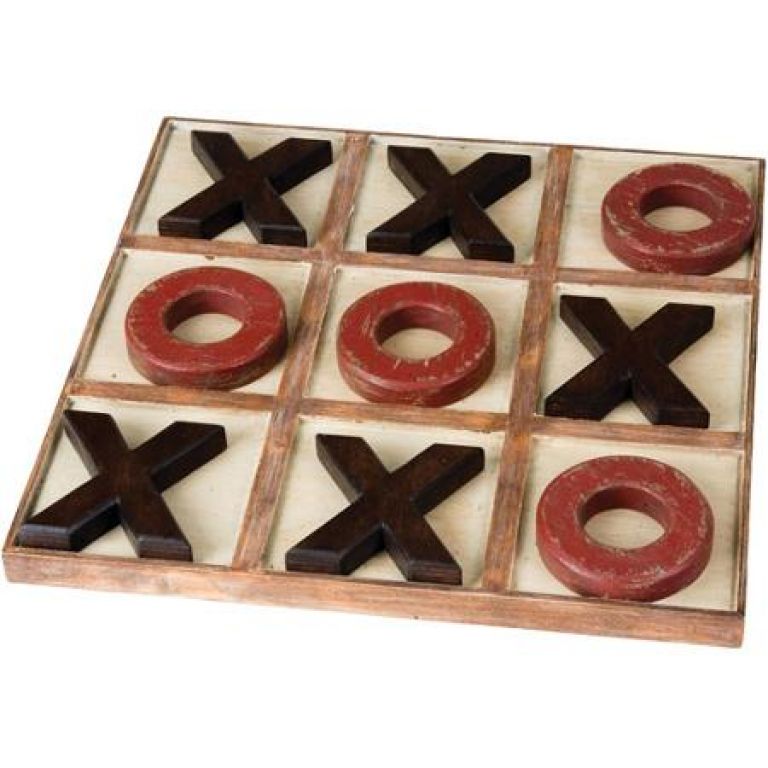 You might be thinking, why take the time to create a giant version of tic tac toe when I can just draw it on paper? The easiest answer is because your kids will love it! Something adds an additional exciting element to the game once you have the ability to physically hold onto the playing pieces and place them on the board wherever you please. Moreover, it gives children the ability to learn how to play the game with friends and family members. Below are the instructions for creating a giant game of tic tac toe that can be played on any magnetic surface!
What You'll Need
Glue Gun
Cardboard
Magnets
Marker
How to Make Magnetic Tic Tac Toe
Step 1: First, you're going to want to cut either circles or squares out of the cardboard and you're going to need 10 pieces in total.
Step 2: Once the shapes have been cut out, take your marker and write an "X" on 5 of the pieces and a "O" on the remaining 5.
Step 3: Turn the cardboard cutouts over and begin preheating the glue gun and magnets.
Step 4: Glue the magnets to the back of the cardboard and ensure that they are able to stick to magnetic surface once dry.
Step 5: You're now ready to play tic tac toe!
4. Apple Prints (and Other Fruits)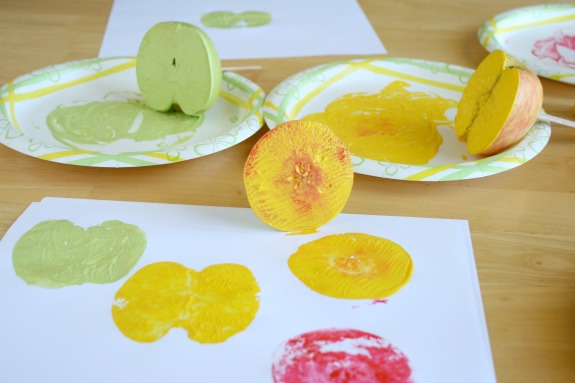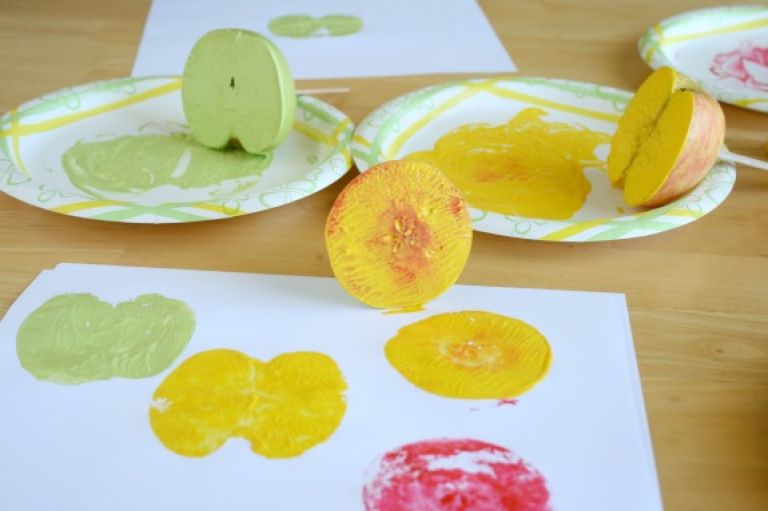 When you slice open an apple you can sometimes see the interesting parts that are inside of it, such as an apple with its seeds and interesting markings. What if you were able to combine the interesting nature of fruits with a fun painting idea that will surely keep your younger children entertained? Painting is a fun way to express your creativity and with the help of apple prints, it will be far less messy.
What You'll Need
Knife
Apple (or other hard fruits)
Construction Paper
Paint
Disposable Plates
How to Make Apple Prints
Step 1: Have an adult cut the apple in half horizontally so you'll get the best idea of the different patterns created by the stems and seeds.
Step 2: Squirt some paint into the disposable plate depending on how many colors you've chosen for the activity.
Step 3: Dip the sliced apple into the paint and press it onto your construction paper.
Step 4: Wait for the paint to dry before moving the paper and note all of the unique designs and patterns inside of an everyday fruit!
The Benefits of Arts and Crafts for Kids
When it comes to designing at-home activities for your children, you can't really go wrong. Arts and crafts are just one of the many ways you can get to spend more time with them and allow them to express their individuality. These are 4 of the greatest crafts your kids can do at home, regardless of their age, and they're all fun activities that you can do with them.
Pin for later