Our Favorite Christmas Tree Color Combinations When it Comes to Decorating It
last updated:
Oct 27, 2020
2004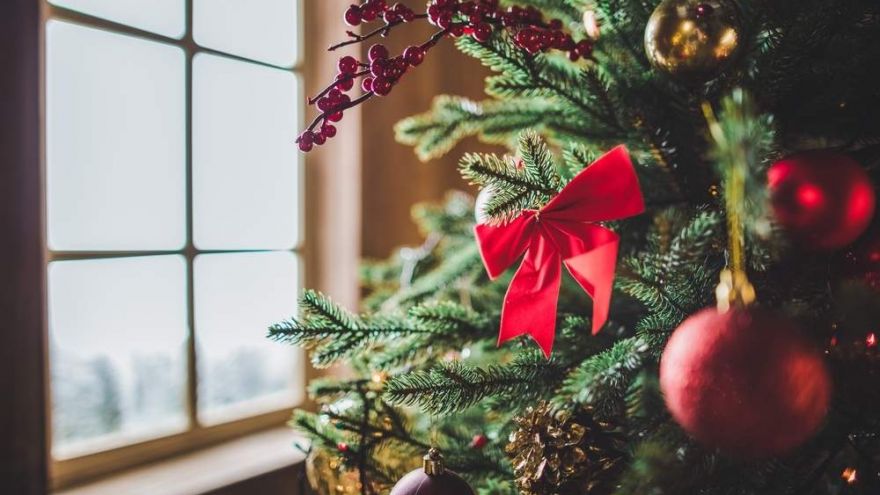 Decorating the Christmas tree is one of the best activities of the holiday season. As someone who likely uses the same decorations every year, it's time to make a change! Finding the right color combinations for your tree can be tough, especially if you've always stuck to the same color scheme. With the help of this guide, you can bet you'll hear of color combinations you've never used before.
However, you'll be able to create the most beautiful display that will have your friends and family members talking about your decorations for years to come.
1. Brown and Green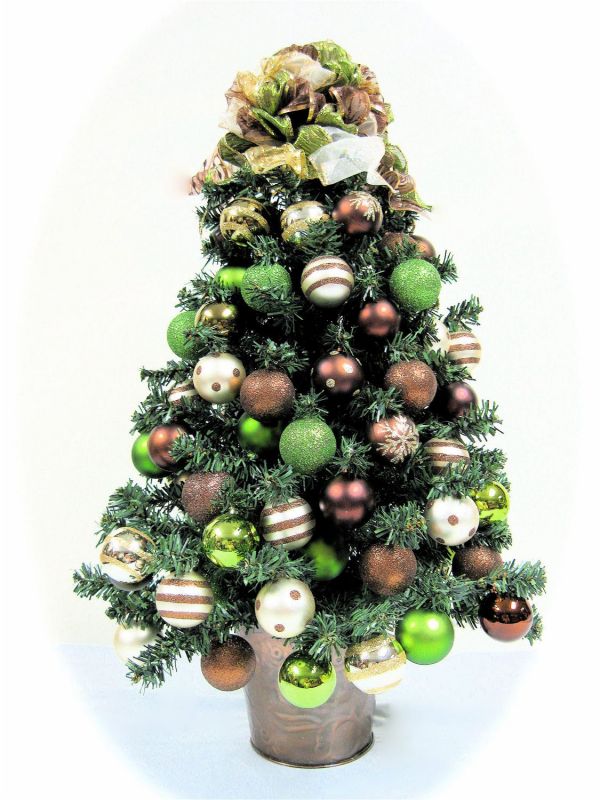 There's a reason as to why brown and green work so well together, it's very nature-inspired. As more homes begin to show touches of natural woods and stunning greenery, this color combination is very fitting. Not to mention it also pays homage to the most beautiful decoration in your home, the tree. What we love the most about brown and green is that you only need to buy brown decorations, which helps to cut back on holiday spending. Let the natural green of your tree be the focal point and opt for brown décor to simply accentuate its brilliance.
With brown decorations, you can choose glass balls as ornaments or even little trinkets. Our favorites are natural wood ornaments, as they work perfectly with the green of Christmas trees. We also love the look of birch ornaments for a little extra depth and dimension.
2. White and Parchment (or Burlap)
If you're someone who prefers to use a fake tree, then there are plenty of ways that you can make parchment pop. However, we also found that white and parchment decorations look fantastic in real trees as well. Consider opting for a fake all-white tree this year and hang white ornaments on it. You might think it looks a little bland at first, but once you add in parchment ribbon or burlap-inspired ornaments, it really adds dimension to the tree.
You can even participate in activities with your kids where they can make their own Christmas tree ornaments out of old books. Visit your local bookstore and take a look at the discount bin. If you find some novels you've already read, or if you have some lying around the house, use them to create unique and interesting ornaments. It's a great tribute to the people in your family who love reading.
3. Purple, Gold, and Green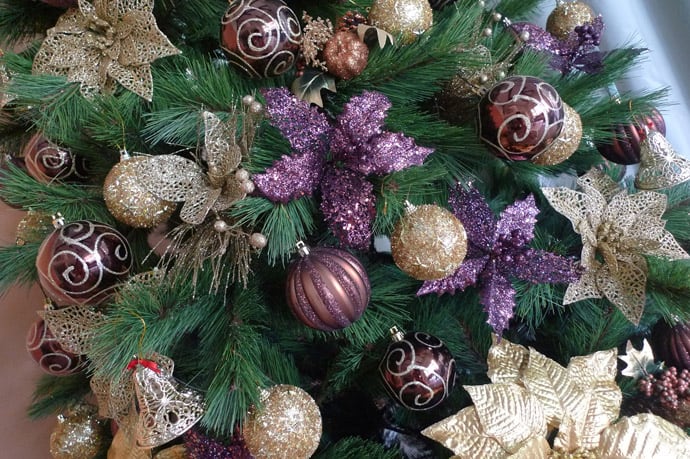 Purple, gold, and green are becoming more popular amongst Christmas lovers because they still bring in festive cheer without being too traditional. In fact, this color combination is made most famous for Mardi Gras. If you're someone who loves hosting parties during the holidays, choosing these colors is a fantastic option. What we love the most is how purple, gold, and green looks against a deep green Christmas tree.
It brings a sort of brilliance that you wouldn't be able to achieve with any other color. Additionally, it's the perfect way to bring a little bit of extra fashionable flair to your home during the holiday season.
4. Turquoise, Baby Blue, and White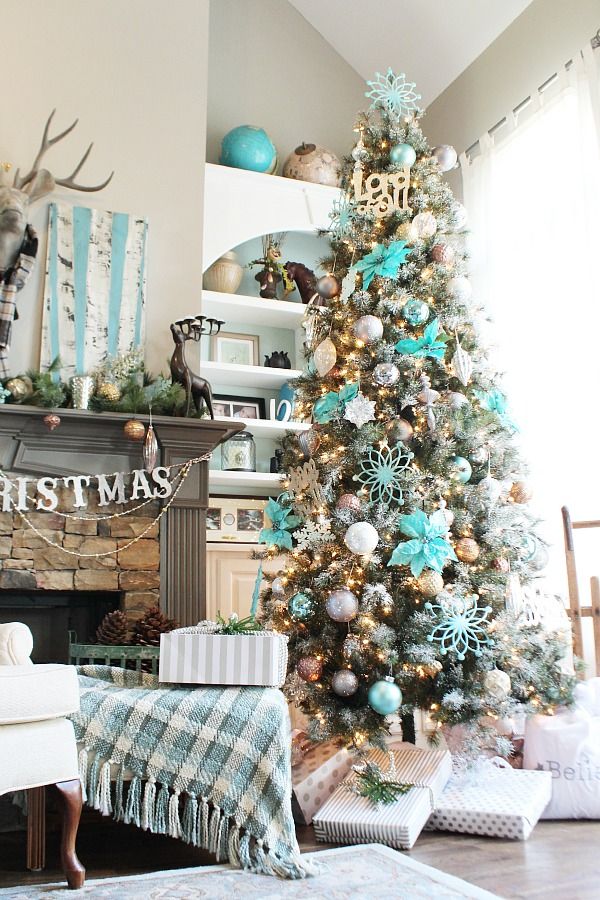 Perfect for someone who is a fan of blues, turquoise, baby blue, and white are three colors that work quite well together. At first, you might think that this color combination isn't particularly Christmas oriented. However, it relates directly to the cold weather and snow that could fall on Christmas Eve. With the addition of turquoise and baby blue, you'll be able to warm the striking contrast of the white against a natural green tree.
We also love the idea of using these decorations on a fake white tree as well. If you want to add even more sparkle, why not consider having a few silver decorations as well? As the sun shines into your home on a snowy day, it will reflect the light beautifully against the other decorations.
5. Gold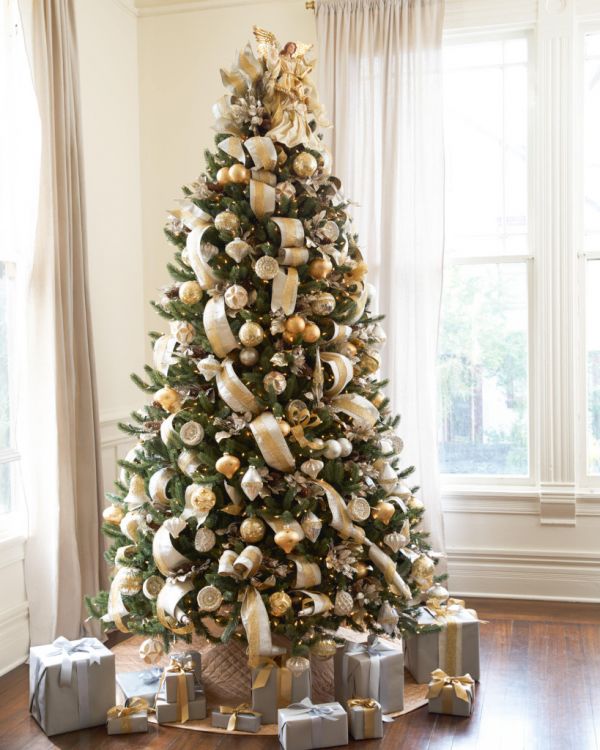 It's likely that you've seen Christmas trees with red and gold, silver and gold, and even pink and gold, but have you ever seen a tree with just gold ornaments? Gold exudes affluence and confidence, which is why it's such as popular color.
Plus, if you're not the type of person who likes mixing colors together, you can have a beautiful tree with far less effort. Similarly to how brown works perfectly against green, as does gold. Not to mention you can guarantee that plenty of retailers will have a wide assortment of ornaments for you to choose from.
6. Tartan and Red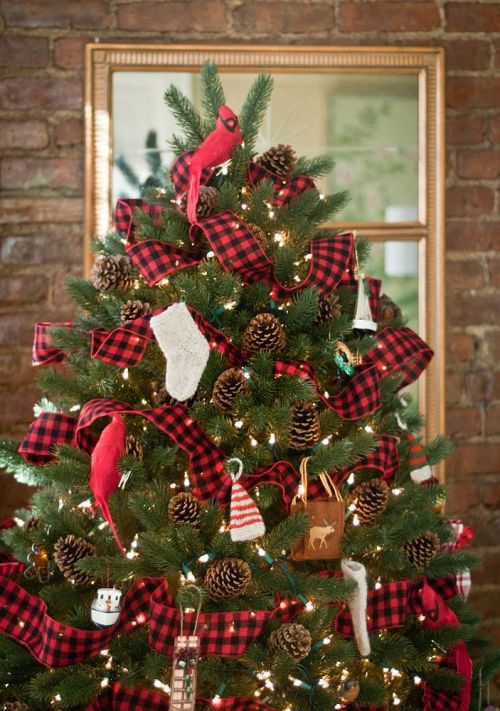 Looking for a more traditional way to decorate your tree that will fill your home with warmth? One of the most iconic settings for any holiday season is a lodge, and there are plenty of ways that you can pay homage to that. With the combination of red and tartan, you'll be able to create a more rustic and traditional feeling in your home. Not to mention it will obviously work perfectly with a fake or real tree, as red and green are the two quintessential Christmas colors.
It might be a little difficult to find tartan ornaments, so what we advise is to use tartan ribbon instead. Decorate the tree with different types of red ornaments and then use your tartan ribbon as a luxurious garland that you can wrap around the entire tree. Garland also helps to take up space, so you don't have to spend as much money on decorations!
7. Floral Colors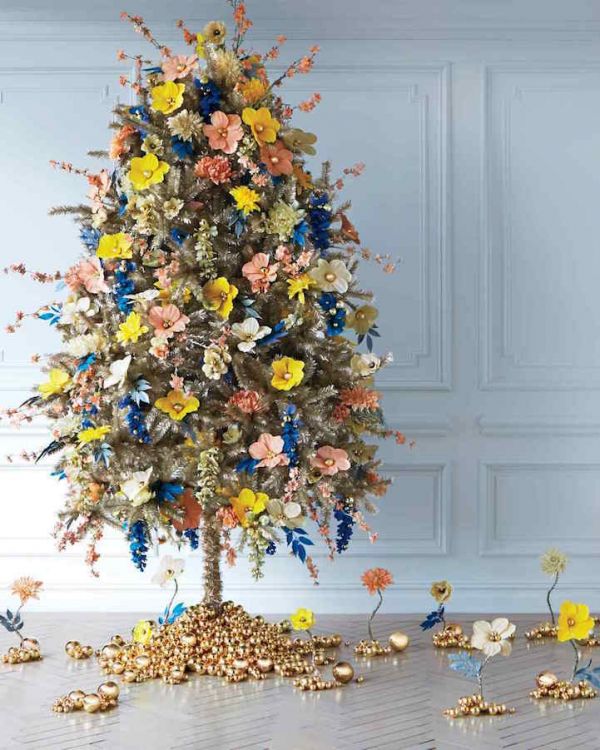 As the perfect delicate touch, floral colors are another fantastic option for Christmas tree decorating. The best part is that there are hundreds of colors for you to choose from. All you have to do is visit your local craft store and pick up faux flowers that you can affix to strings and clips for your decorations. You can then pin them all over the tree! Don't blame us if you wind up keeping your Christmas tree up throughout the whole year because of how beautiful it is.
Final Thoughts
There are plenty of ways to decorate a tree, but if you want something a little different it's time to switch your color combinations. From Mardi Gras inspired décor to warming lodge color combinations, the options are endless.
Pin for later