Our Favorite Advent Calendars to Gift Your Loved Ones
last updated:
Oct 15, 2018
1159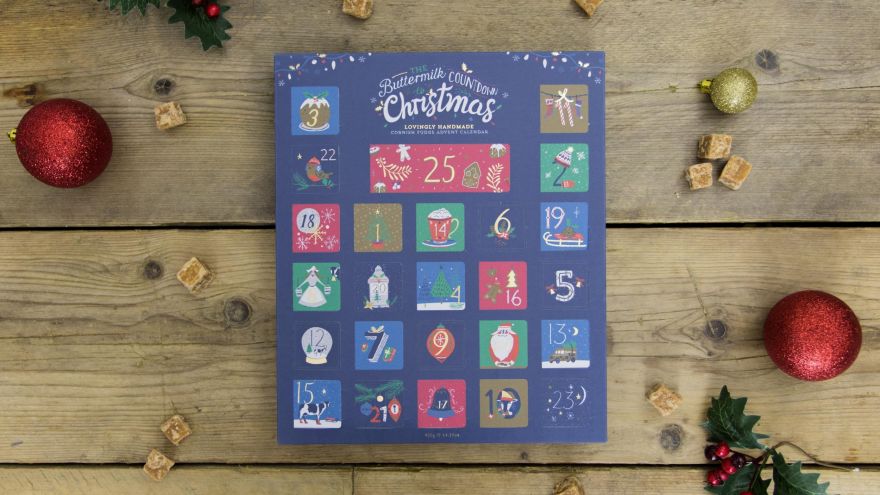 With the holiday season quickly approaching, one of the main things you need to think about is what you're going to do to celebrate Advent this year. No matter if you're someone who celebrates all 24 days before Christmas or if you're looking for an advent calendar that focuses on the 12 days before Christmas, there are plenty of options out there. These are surely our favorite advent calendars that you can get for yourself or that you can also give as a gift to your loved ones.
1. TrendWind Advent Calendar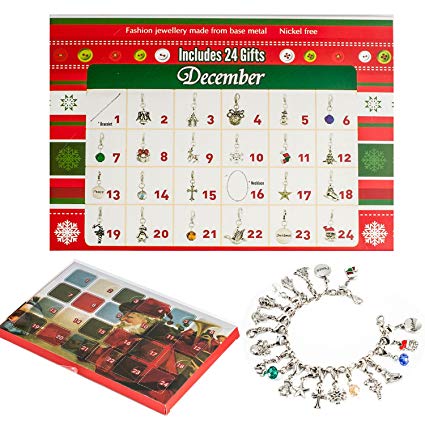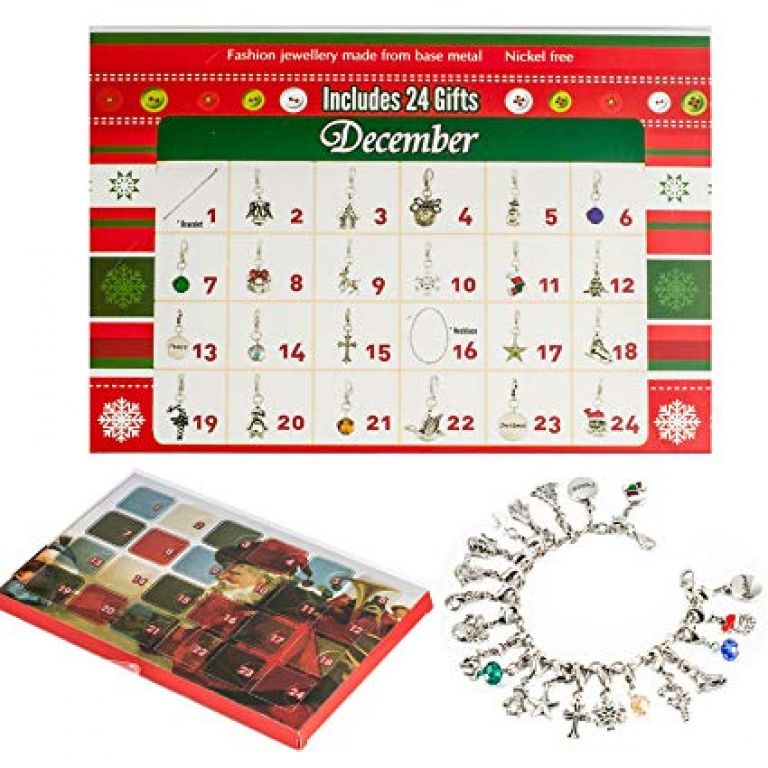 There are plenty of different versions of this type of calendar, but we prefer the TrendWind version as we think it has the highest quality items behind each door. Instead of relying on traditional chocolate and sweets, the TrendWind Advent Calendar gives you the ability to build your very own Christmas charm bracelet starting on December 1st and ending on the 24th of the month.
Each box in the calendar has a different jewelry gift that you can use and each piece is entirely cadmium, lead, and nickel-free, which makes it hypoallergenic and safe for everyone to wear. However, it's important to note that some of the pieces do pose a choking hazard and it might not be recommended for children of all ages.
2. Haribo Advent Calendar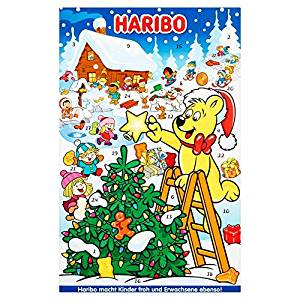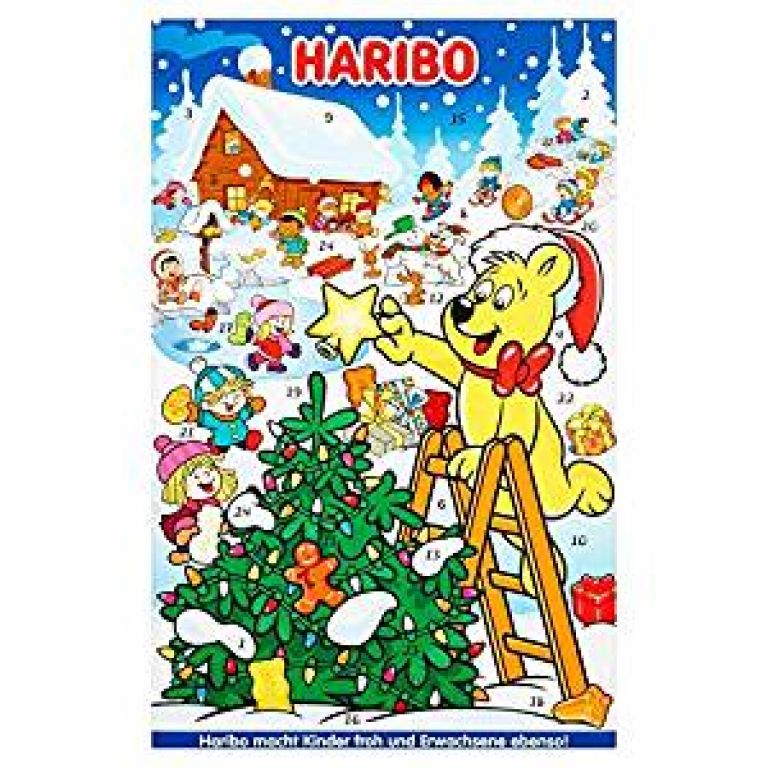 If you're someone who is looking for an advent calendar that still has sweets but not chocolate, the Haribo Advent Calendar is a great option. It celebrates the 24 days before Christmas and you'll receive a mixture of different sweets that you can enjoy every day, ranging from licorice to fruit and cola flavored candies.
We certainly recommend waiting until the end of every day to open this calendar, as starting your day with a bunch of candy isn't the best idea! We love the Haribo Advent Calendar for kids who might not like chocolate so they can still experience the joy of having candy throughout the holiday season.
3. Playmobil 1.2.3 Advent Calendar (Christmas on the Farm)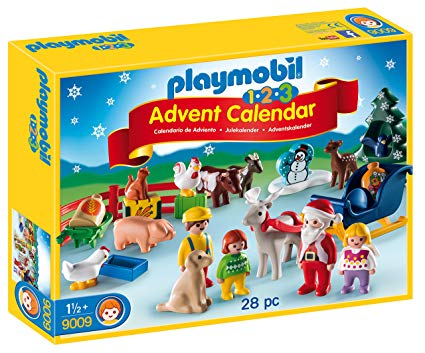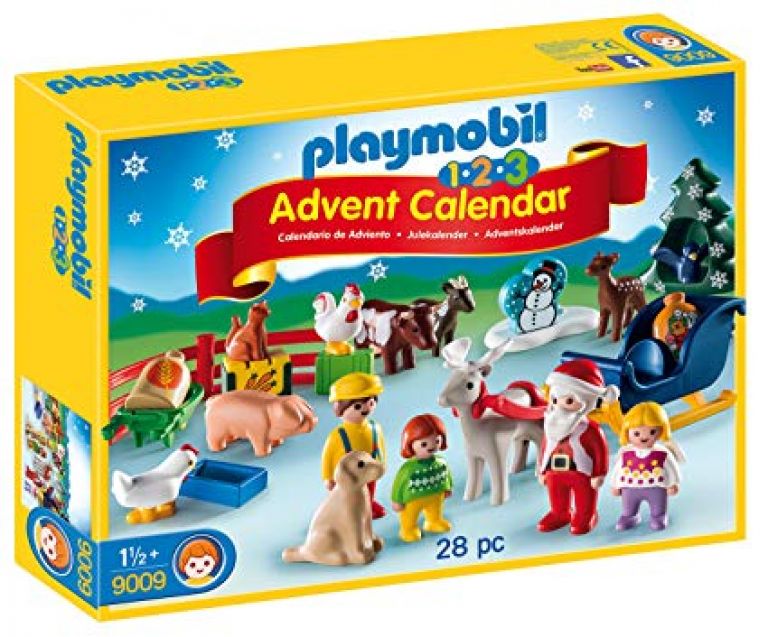 Who wouldn't love being able to open their advent calendar and receive something that they can play with rather than eat? Even if you have an adult in your family that you refer to as a "big kid", this Playmobil calendar is a great option. Designed with the theme of Christmas on the Farm, each day you'll be able to open a new window that gives you a new part of your very own winter wonderland. There is a backdrop for the scene, four individual human figures, a sleigh, a reindeer, and plenty of farm animals to take up every day of December.
4. Melissa & Doug Countdown to Christmas Advent Calendar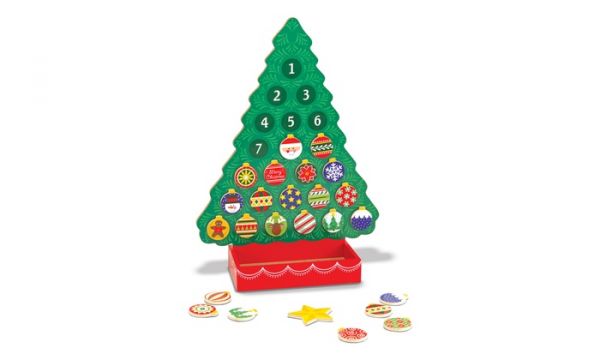 There are plenty of families that don't like the idea of having an advent calendar with toys and treats, as they should be saved specifically for Christmas Eve and Christmas Day, which is where the Melissa & Doug Countdown to Christmas Advent Calendar becomes very useful. Even if you're looking for a beautiful decoration for your home during the holiday season, this advent calendar is a great option as it doesn't come with any gifts but still gives you the ability to countdown to the big day.
Constructed entirely out of wood with 25 corresponding magnets, you can get your family to add a new ornament for every day of the month in order to countdown until Christmas. There's even a holiday poem on the back of the cutout that you and your family can read together to encourage communication and togetherness.
5. 12 Days of Harry Potter Socks Advent Calendar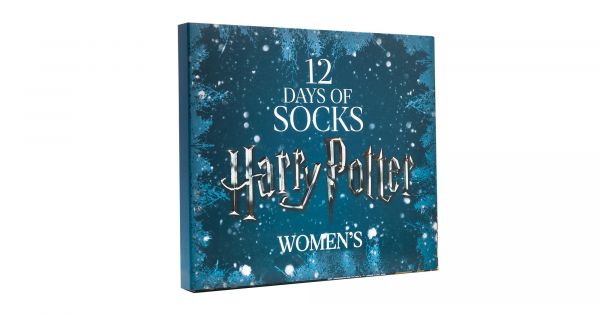 If there's one thing everyone can agree on, it's that there's nothing more comfortable than being able to put on a comfortable and cozy pair of socks on the coldest days of winter, which is why we love the 12 Days of Harry Potter Socks Advent Calendar. Stuffed with 12 different pairs of relaxing Harry Potter-inspired socks for women, you'll have a brand new pair to show your Christmas spirit for the 12 days leading up to the special day. Plus, it's the perfect gift for a friend or family member who is a fan of the ever-popular film franchise.
There are also different themes that you can choose from aside from Harry Potter such as Star Wars and DC Comics.
6. Clever Creations Wooden Advent Calendar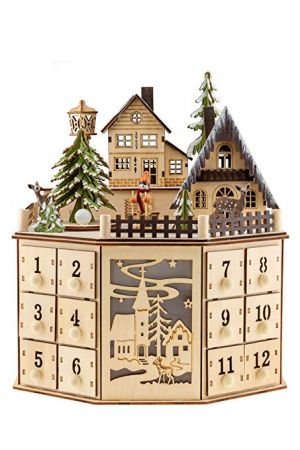 Perfect for families who like to make their very own advent calendars, the Clever Creations Wooden Advent Calendar gives you the ability to have a stunning piece of décor in your home that you can put your own gifts in. With 24 individual slots that you can stuff with treats, small toys, and other trinkets, you won't have to rely on the traditional advent calendar gifts that you'd get from premade designs.
We also love how the Clever Creations Wooden Advent Calendar is entirely reusable, so it can become a family tradition every year and get passed on through the generations without having to worry about expiring food.
7. Lindt Bear Advent Calendar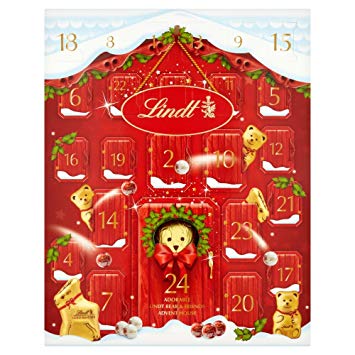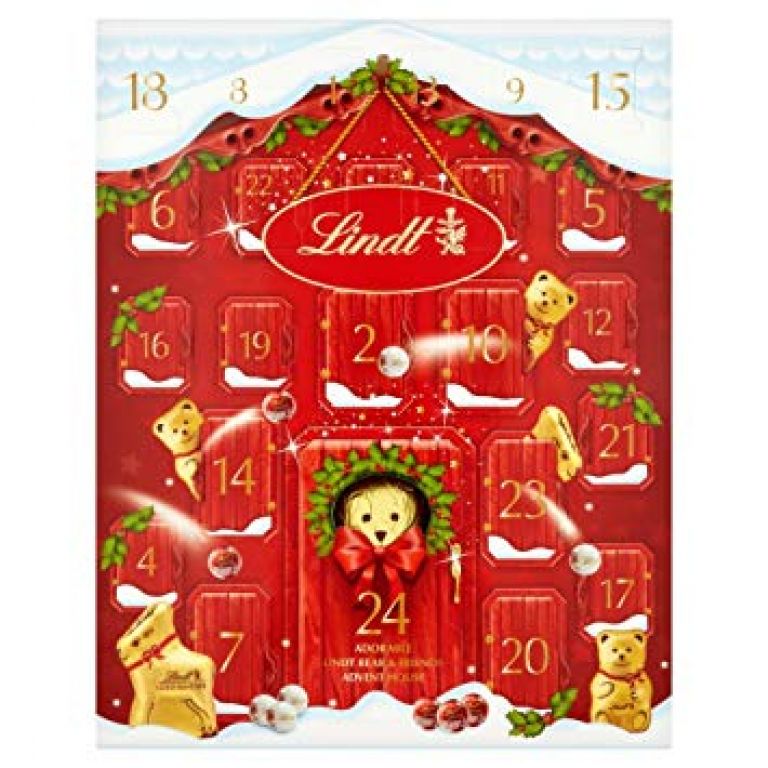 As the seventh and final advent calendar, we couldn't leave you without a traditional chocolate treat to enjoy every day of December. The Lindt Bear Advent Calendar is beautiful and scrumptious, combining everything that you would expect from the holiday season. Behind each door, you'll have your very own Lindt treat with a giant treat on Christmas Eve for the whole family to enjoy. Sometimes, there's nothing better than a traditional Christmas advent calendar to bring the joy into your home.
Final Thoughts
From premade chocolate-based advent calendars to homemade designs, there are plenty of ways to get your whole family excited for the upcoming holiday season. We also love the idea of giving an advent calendar as a gift, as plenty of people forget to get one when they're still in stores.
No matter if you're someone who hates sweets and wants toys or socks or if you think that chocolate is the only thing that should be in an advent calendar, we've got you covered with these seven phenomenal ideas to countdown to Christmas.
Pin for later