Healthy Candy Choices? The 5 Healthiest Brands to Choose From
last updated:
Sep 10, 2018
4902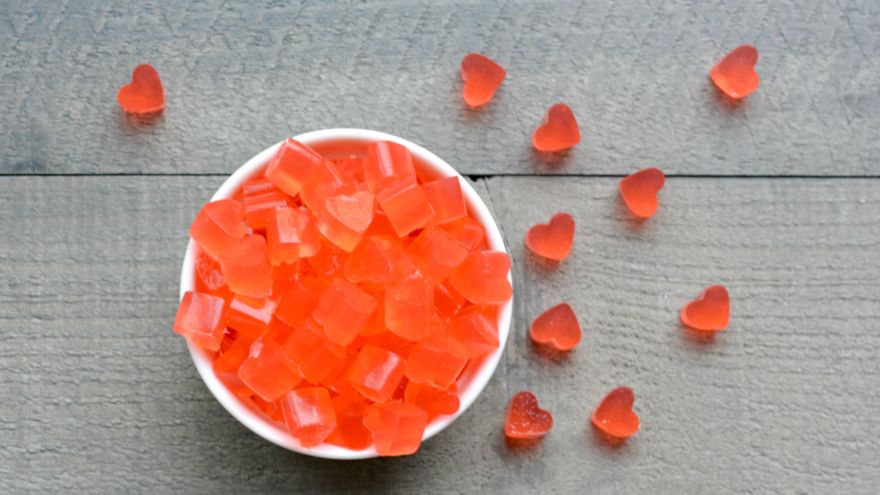 You can guarantee that if we lived in a world where candies were healthier than other options in the grocery store, everyone would be fighting away cavities and would barely touch their fruits and veggies. With that being said, finding healthy candy choices can be tough, especially if you're working with a lot of dietary restrictions. In this guide, we've curated a list of not only candies, but healthy chocolates and other small healthy snacks to help you make the most out of getting into the best shape you've ever been in.
With plenty of different brands and varieties to choose from, you can easily find healthy snacks that everyone in your family will love to enjoy.
1. Zollipops (The Clean Teeth Pops)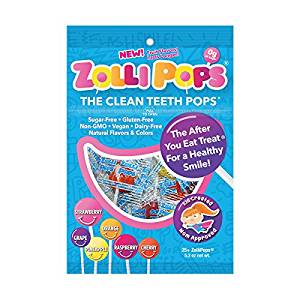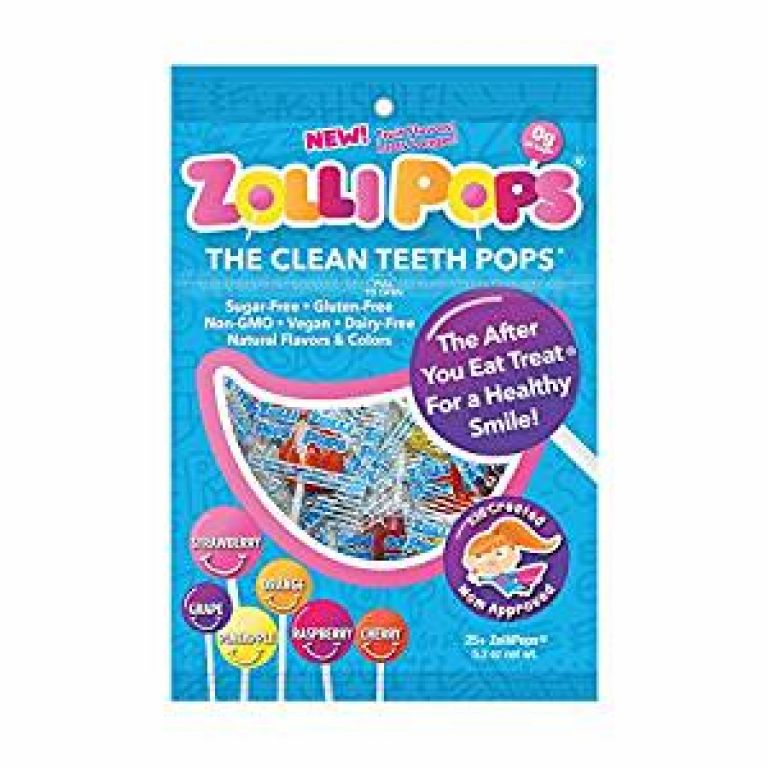 You might have heard rumors about lollipops that you could give to children that not only don't cause cavities, but that also fight off cavities. They are known as Zollipops and if you find that you can't seem to pull your kids away from the dangers of sugar, these could be a phenomenal alternative. Zollipops come in a wide variety of different flavors and they are equally as appetizing for kids as they are for adults. For the purpose of this list, we chose the assorted flavors pack as it gives you a little bit of everything.
When you order your Zollipops, you'll receive 25 lollipops in pineapple, cherry, orange, grape, strawberry, and raspberry, and you can even choose the 75 or 150 count bags depending on how many you need. Every piece is made out of all-natural flavors and colors and for sweetening, they contain stevia and xylitol from USA birch. They are entirely GMO-free, dairy-free, gluten-free, vegan, kosher, and sugar-free.
2. Loloz Anti Cavity Lozenges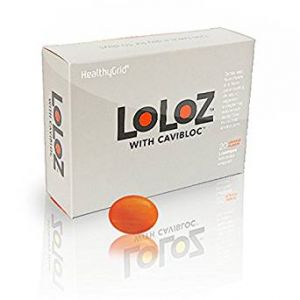 If you're less of a lollipop person and you're looking for something quick that you can pop in your mouth that mimics the taste and feel of regular candy, you'll appreciate the Loloz Anti Cavity Lozenges. Similar to the Zollipops, these lozenges not only give you the ability to curb your candy cravings but they also protect your teeth.
All of their ingredients are simple and listed in a single sentence with no sugar, no added color, and no xylitol. Above all else, they are available in three different flavors so you don't necessarily need to choose the lemon lozenges, you can also choose berry or orange.
What makes Loloz Anti Cavity Lozenges unique is that they are dentist approved and have been clinically proven to reduce bacteria in your mouth that results in tooth decay and disease in your gums with the help of licorice root extract. However, it's recommended that you only consume one to two of these candies per day.
3. Hu Dark Chocolate Bars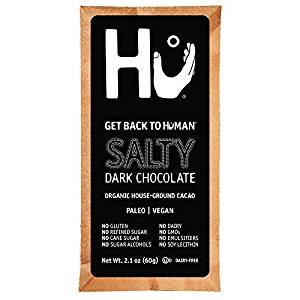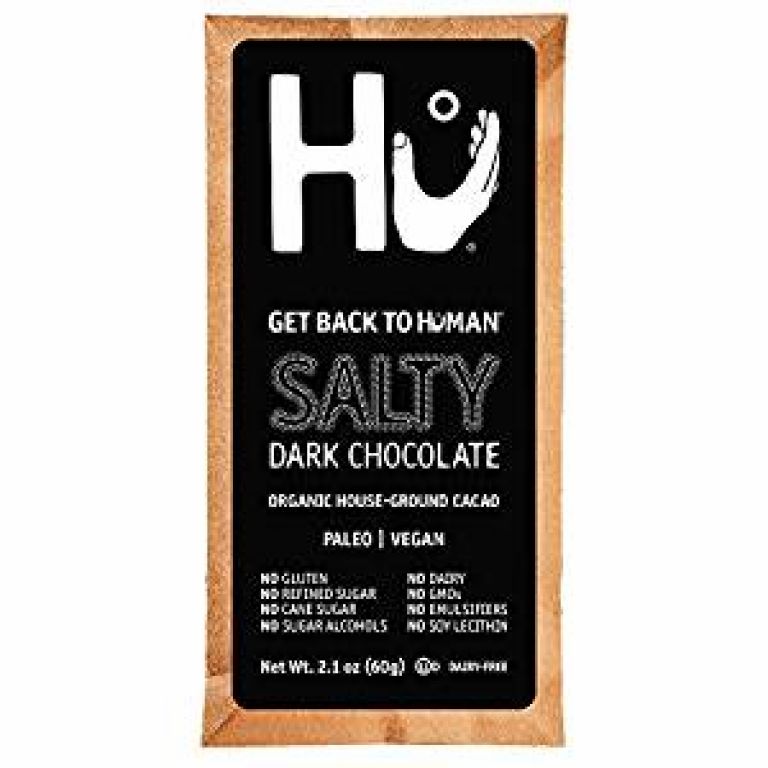 Candy doesn't necessarily only mean hard and sugary sweets, as chocolate is another treat that you might fall victim to if you're trying to eat healthier. Fortunately, the company Hu Kitchen has created an assortment of different chocolate bars that are made out of brilliant ingredients that help to curb your sugar craving without having to rely on the bland and boring taste of other healthy treats.
The Hu Dark Chocolate Bars are paleo, gluten-free, vegan, sugar-free, and non-GMO, not to mention they're created out of organic cacao. Our favorite blend is the salty chocolate bars, however, you can also choose from plenty of other flavors such as almond butter and traditional chocolate.
With every bar, the first thing you'll notice is the saltiness of the fleur de salt, which is a premium sea salt from France and then the deep and rich flavors of the dark chocolate tie all of the flavors together for a delectable, yet healthy, treat that you can enjoy throughout the day.
4. Sulpice Milk Chocolate Peanut Butter Bites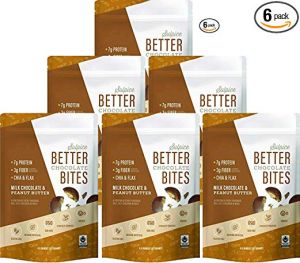 As another great option for chocolate lovers, these Milk Chocolate Peanut Butter Bites are equally as healthy as they are delicious, however, it's recommended that they are eaten less frequently than the other treats on this list as they are very high in protein. Ideal for people who are working out on a regular basis but still craving some sugary sweetness, these bites are exactly what you need to kick your craving.
With every order, you'll receive two packages that offer the perfect pairing of peanut butter and milk chocolate. Not only that, but each serving (three pieces) will have three whole grams of fiber and seven grams of protein, giving your body the energy it needs to get through the day. Also, the Milk Chocolate Peanut Butter Bites are produced in a non-GMO and gluten-free facility with fair trade ingredients.
With a lower sugar content than what you would have originally thought, you'll easily be able to enjoy guilt-free snacks at the end of a long day or after a strenuous workout.
5. GoLightly Sugar-Free Root Beer Barrels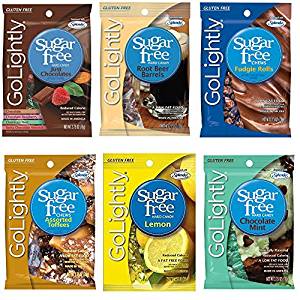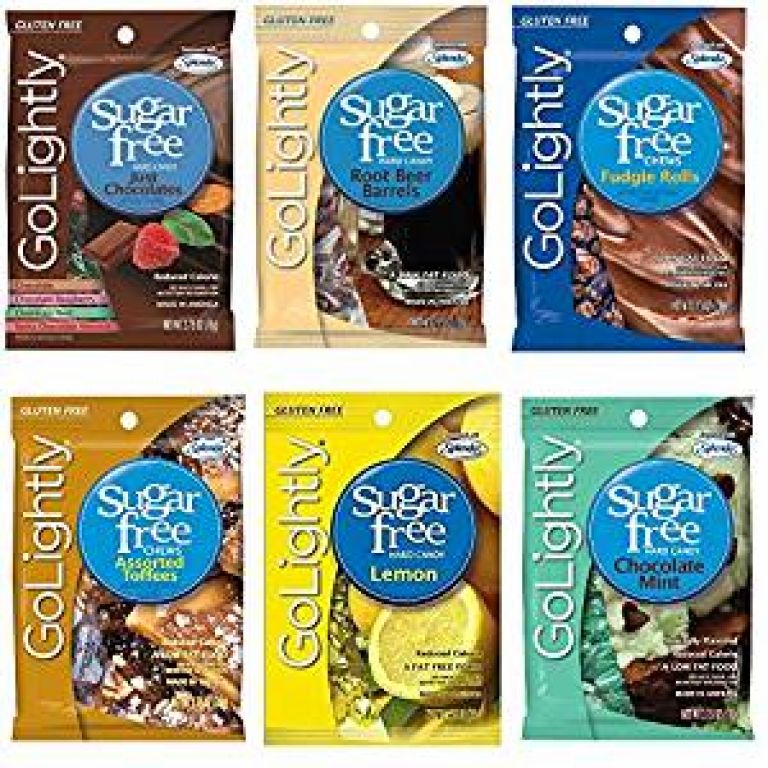 If you're the type of person who loves the taste of traditional sweets, these GoLightly Sugar-Free Root Beer Barrels are the perfect candy for you. They are gluten-free and contain no traces of sugar, which also makes them a good option for people who may be suffering from ailments such as diabetes. However, you won't feel like you're missing out on any sweetness as with every barrel, it will taste as if you're drinking a whole glass of root beer.
Not only will adults love the idea of these candies, but they can also be great as a treat to add to your child's lunches throughout the week. You certainly wouldn't have to worry about them experiencing hyperactivity with their 0 sugar content.
Final Thoughts
Eating healthy is a chore on its own, especially if you have dietary restrictions because of an ailment, however, this doesn't mean that you have to miss out on everything good in the world. With the right amount of healthy treats, you'll be able to get a little relief from salads and high protein meals as you can indulge in something out of the ordinary. All five of these great options are delicious enough that you won't even feel like you're missing the taste of real sugar.
Pin for later