The Most Original Gift Wrap Ideas You Will Find!
last updated:
Apr 10, 2019
1819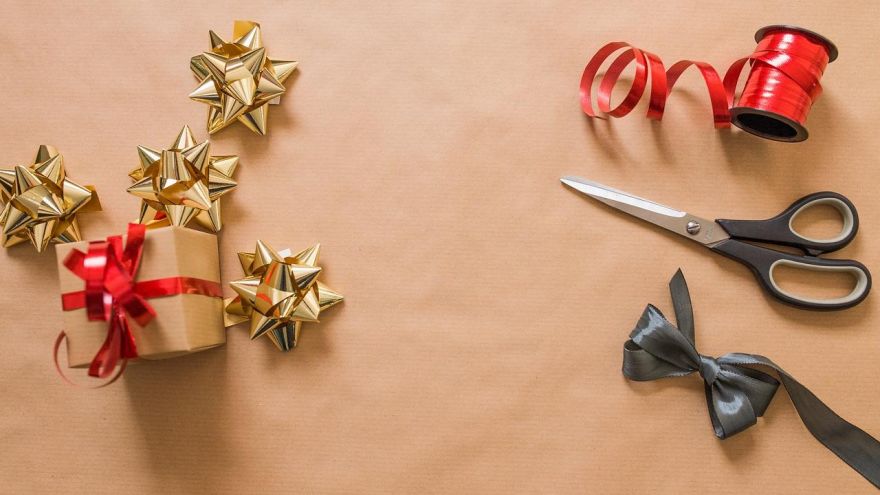 If it is almost gift giving time and you have already found the perfect gift, there is only one step left. Especially if you are attending a birthday party or a holiday gift exchange, the wrapping paper is going to be responsible for the first reaction and the initial judgement on how much effort (or money) you put into the gift.
The wrapping is actually one of the most understated skill in gift giving. The way a gift is wrapped, some may argue, can be just as important as the actual gift itself! Plus, on another note, if one does not know HOW to wrap a gift, learn and learn quickly. It is a skill built to impress and dress your gift in its best outfit for giving.
But if you are looking for a few ways to make your gift stand out in a crowd, or just give it the extra wow factor in originality it deserves, or if you just have run out of wrapping paper and don't want to run out and buy some more, here are some original gift wrapping ideas to fit any occasion or any gift.
1. Masking Tape.
The more festive you can make it, the better. There are colored and patterned options to fit any holiday or occasion.
2. Road map.
This is a great gift wrapping option for someone that likes to travel or if the present is travel related.
You can complement the road map gift wrap with a creative type string or bow like a shoelace, to make it original as well.
Get creative with the toppers and loop a compass through the ribbons.
3. Silhouettes.
You can use plain construction or butcher paper as the actual wrapping of the gift and then cut out a silhouette of a shape or letters and initials of the name of the gift receiver to glue onto the background of the contrasting design. This is creative without having to have amazing art skills.
4. Use another gift as a wrapping.
Whether you are wrapping up the gift in the shirt you are already giving, tying up a bottle of wine in a decorative new dish toll or toss a cuddly throw blanket around a fun night light, you can get creative with the aspect of giving the gift wrapper as a gift as well.
5. Entertain the kids.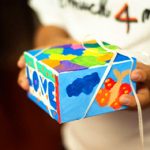 Tape a few crayons a white paper covered box, use a page out of a coloring book or a word puzzle, tape a toy car onto the top of a drawn road on the package, draw a tic-tac-toe board or glue some figurines on top of the wrapper.
These gift toppers will build the excitement of the actual gift itself because they are most likely to even forget about actually opening it because they are having way too much fun with the wrapper.
6. Use newspaper.
Though this might be seen as cheap, a little newspaper and the write clippings can go a long away. You can also cut out letters from magazines to write the addressing of the gifts to get a little creative and add color.
7. Use a simple type and print method.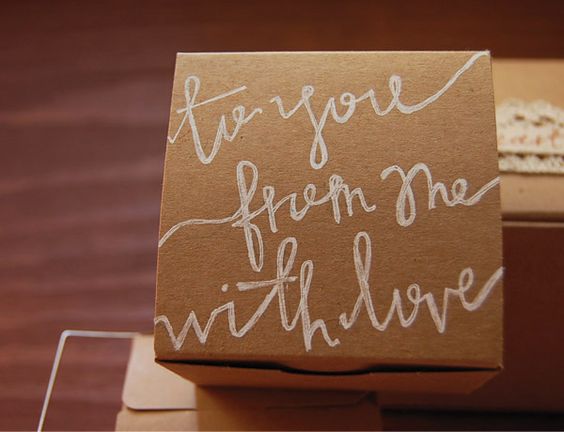 Whether you are late on bringing the gift and typing out an apology letter right on the present, or writing out a poem you made for someone special, the gift wrap itself can be the card, all in one.
8. Tie it up with a cute ponytail holder.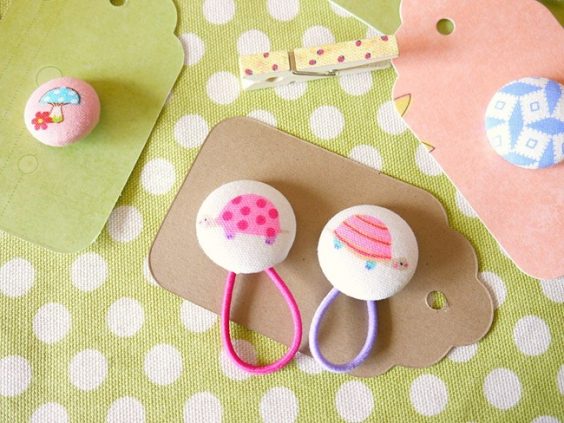 Perfect for a little girl, the gift can actually be quite useful, and she will think it is adorable! The plus side is it wont be over your budget, a few more cents or a dollar and the recipient and everyone else will love the gesture!
9. Get creative with the gift tags.
Whether its stick on letters, wooden personalized tags, Wal-Mart name tags, there is a creative way to let the person know that the gift is for them. Try and turn the most boring aspect of the gift (just scribbling down their name) into something they will love (and possibly put up in their room)!
10. The sky is the limit with toppers.
Use fresh flowers instead of a bow. Use cookies around the holiday seasons. Candies for the kids. An old shoelace and a button or a velvet ribbon looped in a bow, you can use a jump rope, or braided rope. Pick the material that fits the person and the gift the best. The more creative but the simpler, the better.
11. Best one: RECYCLE for the environment.
Cut up last year's holiday cards to use as a tag, or rip a page of an old calendar, circle the day of the holiday and wrap it up.
There are so many different and interesting ways to get creative with gift wrapping. Instead of just using the same wrapping paper three years in a row, spice it up a bit and add a personal touch to the gift, whether of the gift receiver or from you, let your gifts stand out, and better yet, let the person you're giving it to know that you took the time to make it for them.
Pin for later