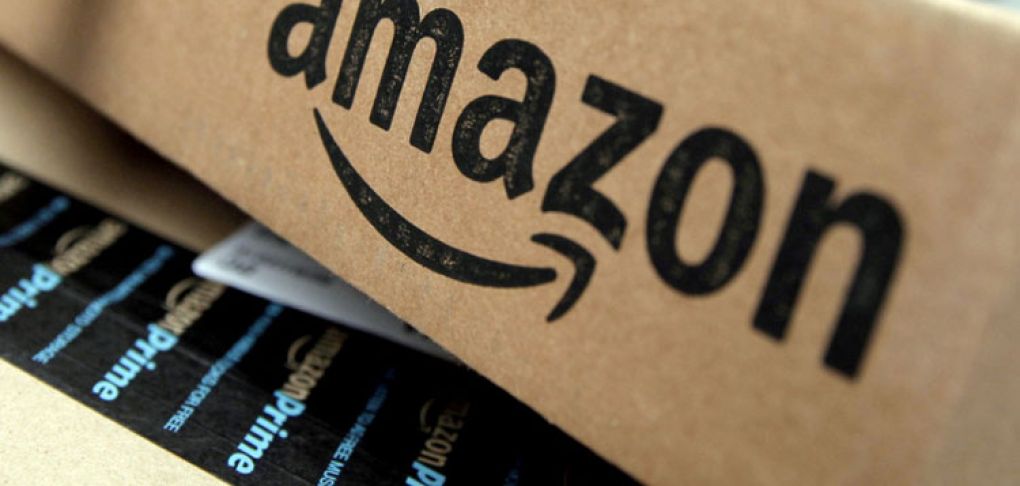 With October right around the corner, it means that it's time to switch out your summer clothes for your fall clothes and start decorating for the cooler season. As the perfect way to mark the best weather of the year, there are plenty of October must-haves that you should consider getting your hands on.
From inexpensive yet comfortable transitional clothing to pumpkin carving sets, we've created a list of the top 10 October must-haves that will help you to celebrate fall like never before!
1. DEARCASE Women's Long Sleeve Dress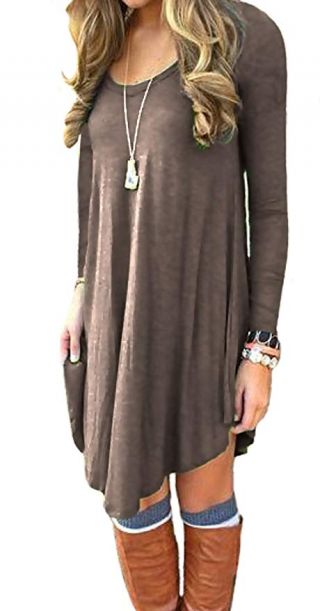 Fall is the best time for fashion, especially as you have the ability to layer clothes without having to cover everything with a hefty winter jacket, however, it's also tough to find the perfect medium between warm and cold weather. This DEARCASE dress is the ideal thing to have in your wardrobe for when you want to stay comfortable and casual without being too hot or too cold.
With over 16 different colors to choose from, this 95% rayon and 5% spandex dress is breathable, easy to slip on with a pair of boots, and can even be paired with your favorite stockings for a full fall look.
2. GBSELL Autumn Pillows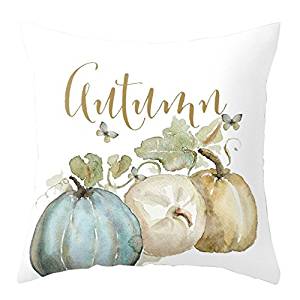 What better way to mark the beginning of fall than with the décor in your home? These pillows are the perfect addition to your couch or lounge chairs that scream "Welcome to our house and we're so excited for fall!"
There are plenty of different designs to choose from as well, making them easy to fit into the décor of absolutely any household. Ranging from modern Autumnal designs to adorable Halloween designs, there are plenty to choose from.
3. JamBer Maple Leaf Lighted Garland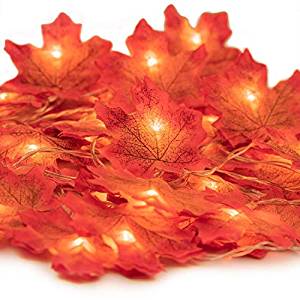 There's nothing more comforting than a beautiful strand of fairy lights to create a warming ambiance in your dining room or even the banisters in your home. With the help of the JamBer Maple Leaf Lighted Garland, you'll not only have warm fairy lights at your disposal, but realistic maple leaves as well to line doorways, spindles, or even window casings.
The lights are entirely waterproof so they can be used both indoors and outdoors, but above all else, they are rated for low energy consumption with two different lighting modes for you to choose from. Measuring in at 7.9 feet, you'll have 40 realistic maple leaf lights to use as you please.
4. October Hill Chalkboard Pumpkin Place Card Holders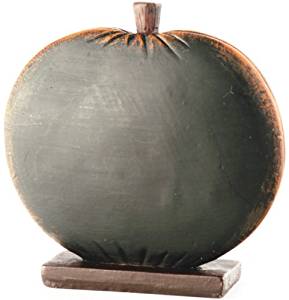 Are you the family member who is tasked with setting up Thanksgiving dinner for everyone this year? You're surely going to want to set the dining room table for plenty of people and with the help of the October Hill Chalkboard Pumpkin Place Card Holders, you'll be able to designate each person to a specific seat. These aesthetically-pleasing place card holders are a great way to tie in all of your décors together without looking too cheesy or kitschy.
Aside from the pumpkin design, you can also choose from a turkey for fall and there are even Christmas holders for you to choose from as well. You can also use these great accessories for marking specific dishes if you're doing a potluck-style dinner instead of a traditional sit-down dinner.
5. KESEE Women's Baseball Shirt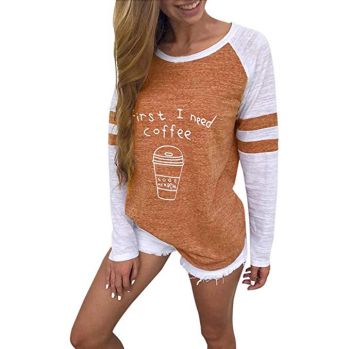 Searching for a comfortable shirt that you can pair with your favorite pair of leggings or jeans? The KESEE Women's Baseball Shirt is a great option as its main color is a heathered orange with white sleeves and orange stripes across the arm.
The thing we love the most about the shirt is the iconic picture of a cup of coffee and the slogan, "First, I need coffee". Fall is the season of pumpkin spice lattes and if you're interested in letting everyone know that it's time for your morning cup of Joe, this is the shirt for you.
6. FAYBOX Cable Knit Boot Cuffs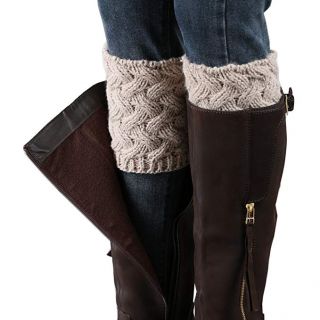 Finding the perfect pair of boots is difficult enough, but what if you had the ability to elevate the style of an existing pair of boots that you have lying around at home? With the FAYBOX cuffs, you can create the look of traditional leg warmers without having to wear full-length ones on the warmer days of fall. We love these faux leg warmers because they can be paired with relatively any type of boot to help you create the perfect outfit for everyday wear.
7. C.C Women's Thick Beanie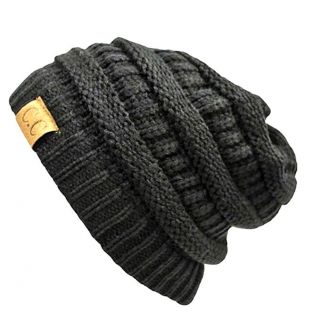 Having a bad hair day? There's nothing better than being able to wear a beanie to keep your flyaways tamed when the weather starts to get a little drier during the day. The C.C beanie is incredibly comfortable and warm, making it the perfect piece to transition from fall directly into winter in order to keep your head warm and your hair tamed.
The hat is made out of 100% acrylic and is available in a wide variety of colors. What we especially love about the beanie is that it's adaptable to both men and women alike.
8. JOYCA & Co. Novelty Socks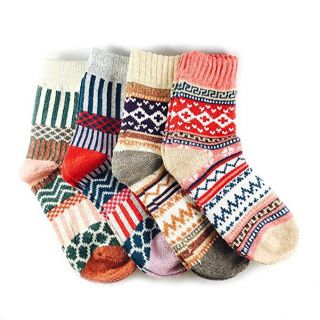 When you get home after a long day and you just want to sit back and relax on the couch or in your bed, there's nothing more comforting than a thick pair of socks on your feet. The JOYCA ones are not only a great thing to have at your disposal, but can also be a great gift for a friend or family member. With your order, you'll receive four pairs of novelty socks that have a wide variety of designs, however, we love the fall ones as they're equally as adorable as they are comfy.
9. Antner Pumpkin Carving Tools Kit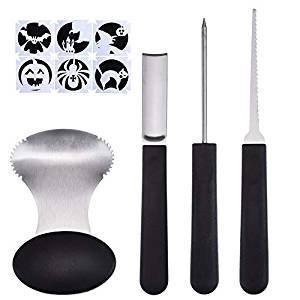 It's about time that you got all of your pumpkin carving tools ready for the end of October and with the help of the Antner Pumpkin Carving Tools Kit, you'll have absolutely everything you need to create unique and fun pumpkins this year. All of the tools are ergonomically designed and include a scraper, etching tool, saw, and poking tool for all of your carving needs. You will also receive six different pattern stickers that you can use as stencils to make the perfect design, even for kids.
10. Ann Clark Cookie Cutters Fall Set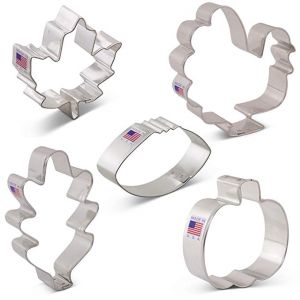 Getting ready to bake some treats for Halloween or Thanksgiving? You'll love this set of cookie cutters as they are made out of steel derived from the USA and are certified food-safe. In the set, you will receive a turkey, maple leaf, pumpkin, oak leaf, and football cookie cutter to use as you please. Aside from the cutters themselves, you'll also receive an authentic recipe book to help you make the perfect sweet treats for any special occasion.
Pin for later