Keeping Your Xmas Lights On All Year Long: Ideas On Where To Put Them
last updated:
Jun 04, 2018
1398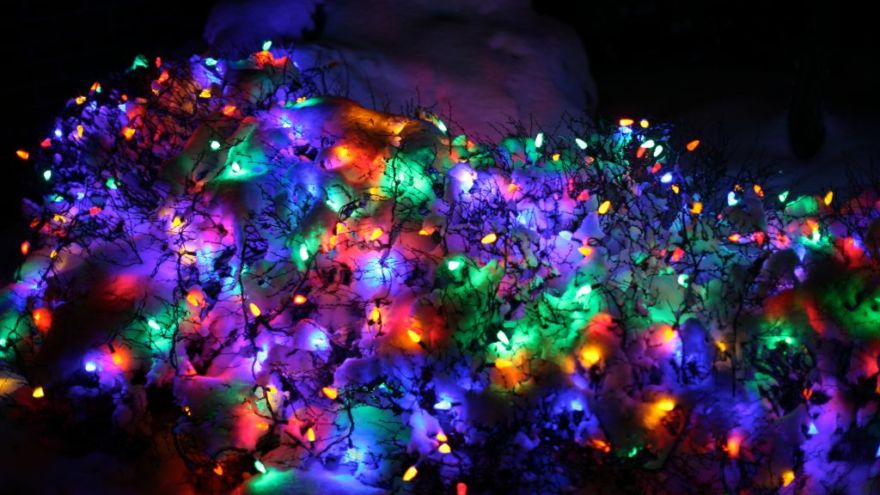 When the New Year ends, sad, dying trees are sent to recycling, or left outside on front lawns. The decorations are neatly placed back in their boxes and designated places, including bulbs, candles, wreaths, and Christmas lights.
It can be quite depressing after the Holiday and post-tree mortem to box up decor that brings such cheer to a household, and to the family. It seems sad to think that they only serve one purpose, to decorate the household in Christmas cheer. We're here to tell you that your Christmas lights can serve more purpose, and make an exceptional item to keep around the house all year long.
A huge oversized mirror can serve as a great place to hang your Christmas lights. Lean a big, body mirror again a wall, or hang it up on the back of a closet. Take your gold lights and weave the long line of wire and bulbs in and out of the mirror frame. Keep the lights on to set a romantic mood, or use them as a nightlight for walking in and out of the bedroom or bathroom.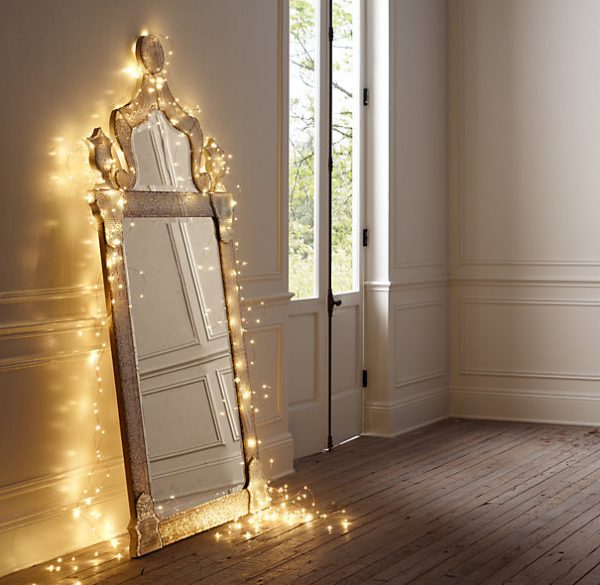 Keep your Christmas lights in the living room for dinners and family parties. Lights are a great way to bring attention to certain parts of the house. A great way to add a flare to your living room or dining room decor is to hang the lights on a plant or succulent. The glow illuminates the texture of the plant and brings out the life in the room! Many plants sit in dark corners, or are hung on walls next to large empty walls of paint. Colorful or gold lights make an excellent addition to add some complexity to a wall in a room that isn't given that much love and decor.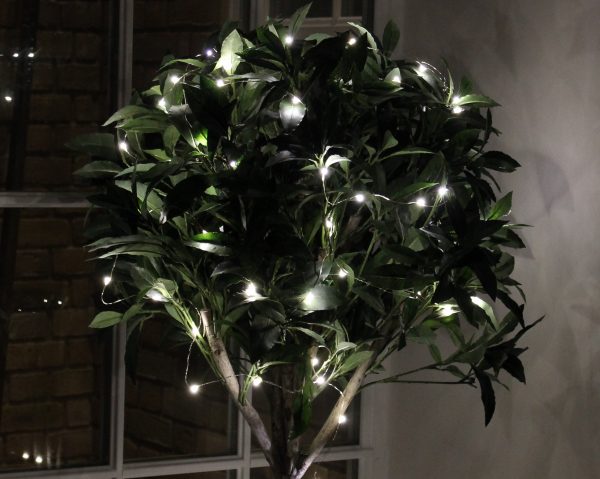 Do you have a teenager or college student? Christmas lights make great lighting for a late-night snack, movie night, or study session- they are also a good, cheap addition to a dorm room. Hang the Christmas lights across the ceiling or let them drape over the bed frame. Plug them in at night or leave them turned on for a nice glow during the day and early mornings.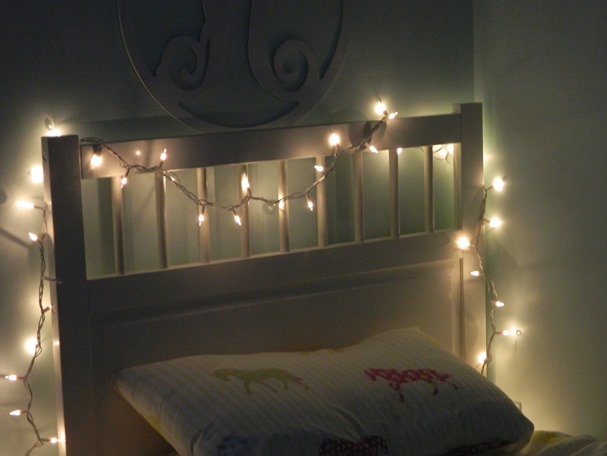 Decorate your kitchen! Christmas lights are great illuminators to hang up above counter tops or window sills in kitchens. If it is late at night but people are still mingling in the kitchen, Christmas lights can generate a late-night mood while also cut down on electricity us. Brighten up your kitchen island with Christmas lights right underneath the counter top. This will illuminate the floor beneath the island and make it easier for people to sneak into the bench seats.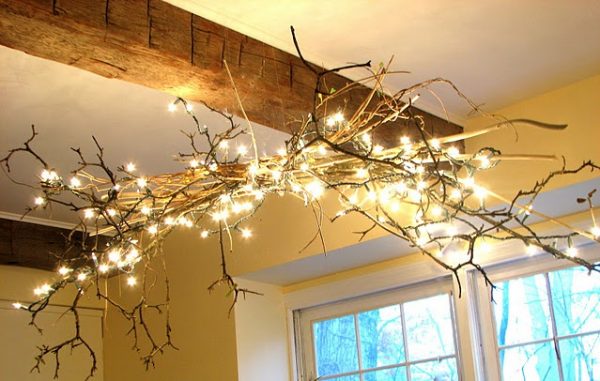 Basement stairways are another dark area of the house that can be hazardous. Hang your Christmas lights along the stairs to the basement to make it easier for laundry trips or your children's basement sleep overs. Christmas lights are dim, so the stairs are lit up with just enough brightness to see what you're doing and avoid tripping! As well, it can add a bit of festive energy to your basement, as most finished basements might appear un-attractive to cozy-up and watch a movie in. Make your basement more inviting with some lights!
Pin for later