The 5 Most Original Ways to Say I Love You on a Special Day
last updated:
Nov 04, 2020
749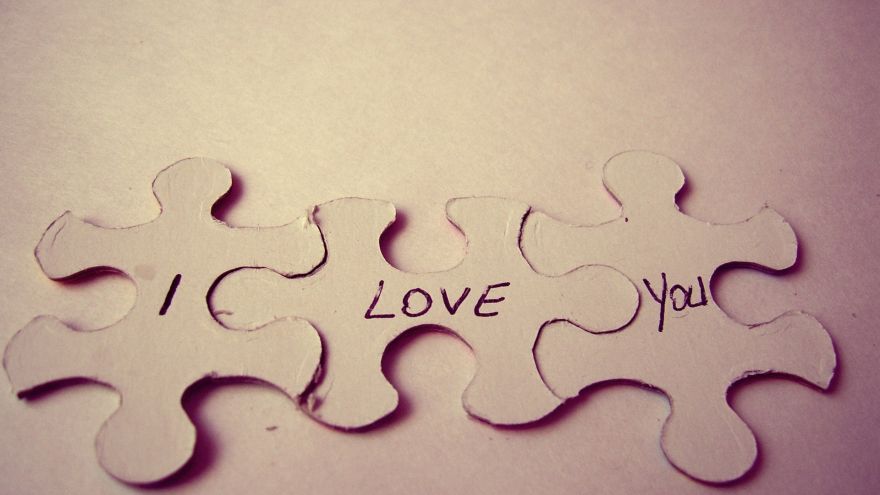 "I love you." The three most romantic words in the English language, right? Maybe not! While telling someone you love them is certainly not a bad thing, have you ever felt that the phrase is overused? Perhaps you start and end your day saying it, you end every phone call to your spouse or parents with it, you sometimes even say it to your favorite food dish (we don't judge!)
In fact, as an experiment, you should try and count how many times you say I love you throughout the day – we bet you would be surprised at the final number. Especially when it comes to your spouse, don't you wish there was something else you could say to make it feel more special?
The truth is that I love you tends to lose significance the more you say it. Think about the first time your husband or wife said they loved you. That was a pretty great moment, right? So exciting! Now think about the most recent time they said it – did you feel the same amount of joy? Probably no t- and that is okay. That doesn't mean you no longer love your spouse. The phrase has just lost some of its original magic!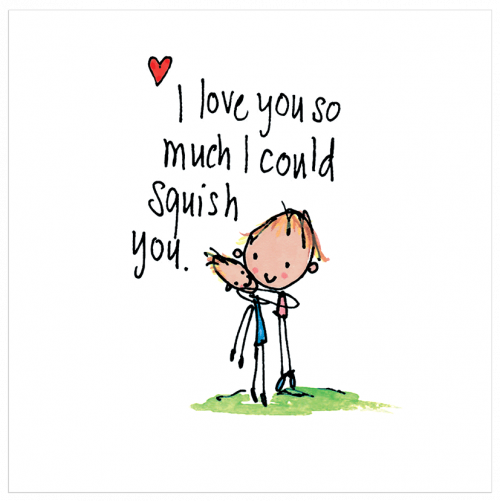 So, if you are trying to make more of an effort to speak up and show how much you love your spouse, why not try using a different phrase? Sometimes a simple switch up in words can make all the difference and actually catch your partner's attention!
Here are 5 of our most favorite and most original ways that you can say I love you, perfect for those special days when you really want to put into words how special your spouse is to you. Don't use these every day! They could also lose their meaning over time, but are perfect to bust out on special days or occasions (perhaps a birthday or anniversary) when you want to make an impact.
We also think these phrases are perfect to use on an ordinary day to really show you are going out of your way to show you care. It may be a random Tuesday evening, why not take the time to tell your spouse how much you care? Maybe they had a difficult day at work- this can be a great way to help them relax and feel loved!
"You're my best friend"
You might think this sounds 'less impressive' than I love you, but we really don't think it is! There are unique feelings that come along with being someone's best friend, and sometimes it is nice to hear that in addition to loving you, your spouse also likes you. The bond of dating or marriage places a lot of focus on romance (and with good reason) but the emotional intimacy and closeness that comes along with being a best friend is just as important.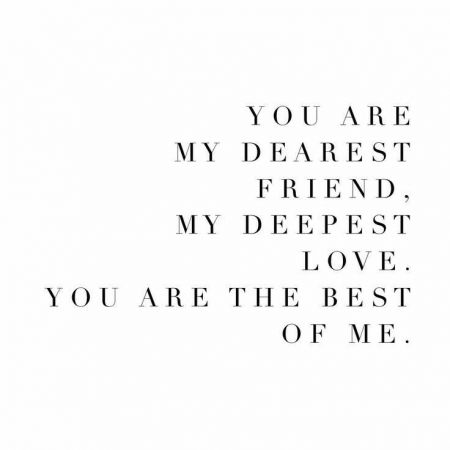 Going through life with someone who is your best friend makes you feel safer, and let's face it, is a lot more fun! Share with your partner that they are your best friend and see their face light up. Trust us! It is a great sentiment to share, and is sure to be an unexpected (but pleasant) surprise. This may also help your spouse open up and feel appreciated in all new ways, which is a great added bonus. If you love your spouse and also feel like they are your best friend, don't just keep that to yourself- tell them!
"You inspire me"
Wow. We can't think of anything more romantic and meaningful to say to another person. Being someone's source of inspiration is a beautiful thing and is sure to make your partner feel more loved than ever. Whether they inspire you because of their compassion, dedication, or their great sense of humor (or all three!) letting them know that you really love those qualities about them is a wonderful way to express your love. With inspiration comes the desire to be better, and knowing that your spouse feels like they want to be better because of you- that is special.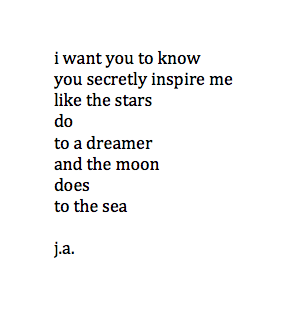 We think this is a very romantic way to say I love you and is sure to really touch your partner and make them feel loved and appreciated. Perfect to share over date night, on your anniversary, Valentine's Day, or just because! Along with those wonderful qualities comes a lot of hard work- whether that is actually at work, out in the community, or with family. They may never ask for recognition or praise, but hey, it is nice to hear! This is a great way to show your love and appreciation and respect all in one wonderful phrase. One of our favorites!
"My future is brighter because of you"
Let's face it – life is hard, and marriage is hard! That is the honest truth. However, putting in the hard work to make a marriage work certainly pays off. Getting married comes along with so many great benefits, including having a partner by your side to get through all the highs and lows of life! A wonderful way to say I love you is to share that you feel your future is brighter because you are with your partner. What a big impact to have on a person! This is a beautiful, romantic way to express your love and truly puts into words the safety and hope you have within your partner and for your future.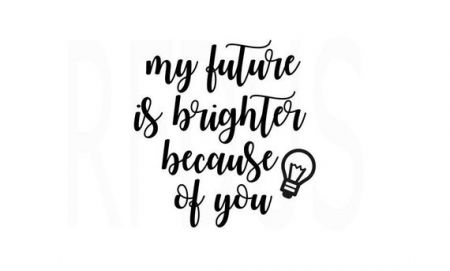 Through job changes, buying a house, and having and raising children, there is a lot you will go through with your spouse. Feeling like all of those things will be easier and better because they are with you? That is a beautiful feeling. And a feeling you can easily share with them! This is a great way to say I love you, especially during more stressful times in life. Things can get hard, but with the right person by your side, you can get through anything.
"You're my lobster!"
This one is for all the people out there with a sense of humor, and a love of the TV show Friends! Remember this line and sentiment from Phoebe? It is such a cute, quirky way to share your love! If you bonded over this show with your spouse, it is the perfect way to mix things up and tell them how much you love them! Remember- lobsters mate for life! They are loyal to one lobster only- at least according to Phoebe!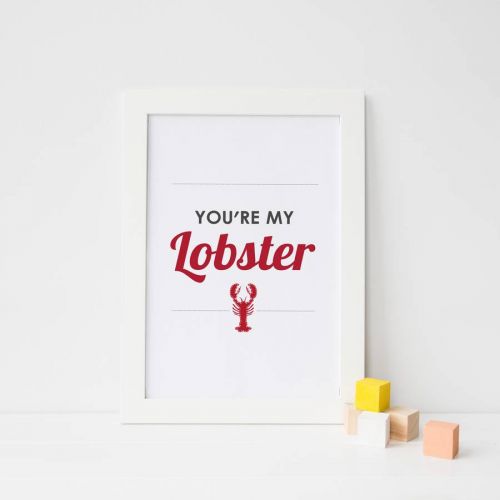 This is a fun way to tell your spouse how much you love them, and is sure to make them smile and make them laugh, and what could be better than that? We love finding the humor and laughter in love and in marriage- it is truly the best way to get through life! If you want a unique way to express your love that will also bring laughter, this is the way to do it! If your spouse hasn't seen the show, it is also a great way to get them interested! This is perfect if you have been wanting them to watch the show but they haven't yet. Thank us later!
"I'm turning my phone off"
Okay, we admit that the actual phrase itself isn't overly romantic or funny, or well, much of anything. But this phrase isn't about the words themselves, but the action behind it! We live in such a busy, digital world where we are always attached to our phones. Text messages, phone calls, emails, social media alerts- they consume our lives each and every day. If you realize that you devote far too much time to your phone, a great way to say (and more importantly, show) your love for your spouse is to let them know you are turning your phone off so that you can totally dedicated to them. Perfect for date night, on your anniversary, or during your weekend getaway. Not only will they appreciate it and feel loved, you'll get a break from all the madness! It will improve your life- we promise!
This is a wonderful way to not just say you love your spouse, but to prove it. As they say, actions speak louder than words. Don't just say you care about your spouse, prove it by giving them your undivided attention. In today's world that can be hard, but it is all about effort! Give it a shot and see what it does for your relationship. We are sure your partner will feel more loved than ever before- and you'll feel closer to them too!
Wrapping Up
What do you think? Some of these may seem so simple, but they can actually make a big impact! Whether you go for a message that is more romantic, or more on the humorous side, or one that is coupled with an action that is important to your spouse (phone off!) these messages are great ways to say and show how much you love your partner or spouse. As they say, it really is the little things in life! Why not give one of these phrases a try and see what happens? The results may just surprise you!
Pin for later