A Selection of Super Funny Books for 2023
last updated:
Apr 09, 2019
1210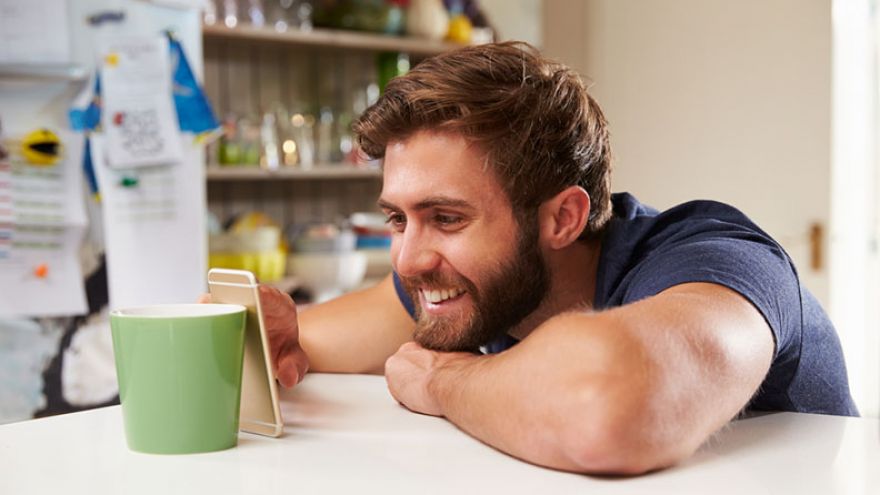 Is there anything better than relaxing with a good book? Whether you come home after a long day at work, spend the weekend in bed with a great read, or bring along a great book with you to the beach or while you travel, reading just makes life better!
In particular, we love a good book that makes us laugh. As they say, laughter is the best medicine, and we couldn't agree more! Sometimes all you need is something to make you laugh to turn your spirits around if you are feeling down. Who doesn't enjoy laughing?
The combination of humor and books is especially great, as you are totally transported into the book and hanging by every word the author has to say. The feeling of elation as you select your next read is one of the best feelings out there! Wouldn't you agree?
Sometimes it can be hard to find the right book to read, especially when it comes to humor. Sometimes, you are feeling down and aren't in the right headspace to select something funny, even if that is the one thing you need. We get it! We have all been there. Thankfully, we have done the hard work for you. And by hard work, we mean the easiest work ever- we got to pick hilarious books!
These books are some of the highest rated or most anticipated books out there today- and all will have you laughing for hours! There is something for everyone on this list. Whether you are just in search of the next great book, or if you have a vacation coming up and you want to bring with you some quality reading material, you have come to the right place!
Without further ado, we present you with six hilarious book that will easily have you laughing for hours!
Is Everyone Hanging Out Without Me? (And Other Concerns) by: Mindy Kaling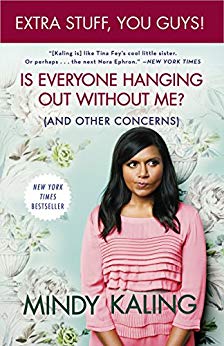 Who doesn't love Mindy Kaling? We were so excited to see her release her memoir, and it is guaranteed to have you in stitches! Even the title itself is funny, and the book only gets funnier once you turn the first page. With a unique story to tell and incredible experience in Hollywood, this makes for a read that is equal parts fascinating and hilarious.
With her astute (and downright funny) observations on everything from work to relationships, and everything in between, this is an excellent read for just about anyone. This is especially great if you are a fellow millennial trying to navigate your way through today's society. It's hard! This book makes it easier (and much more fun).
Prepare to laugh all the way through! Best of all, who doesn't like hearing secrets from someone inside Hollywood? Everyone seems so perfect- but are they? Complete with hilarious anecdotes featuring some major stars, this book really has everything, and that is what we love about it!
How to Be Successful without Hurting Men's Feelings: Non-threatening Leadership Strategies for Women by: Sarah Cooper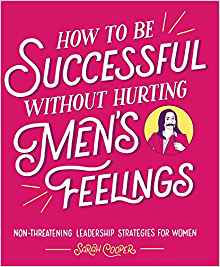 Ladies- this one is for you! You probably read the title of the book and half laugh/half scoffed. That's the point! Perfect for any millennial woman, and especially if you are a fan of sarcasm, this book perfectly points out just about everything that is wrong with the modern workplace. While certainly an important and serious topic, we love that this book addresses it through the use of humor and makes serious fun of it, thereby proving the overall serious point it intends to make. If you work in an office, or simply work around a bunch of men, you've likely had some frustrating moments.
This book can help you laugh it off, which is sometimes exactly what you need after a rough day! The humor is dry and a little dark, which we personally love. It is a great satirical book that has a powerful role in today's society. Some of the best parts? The chapter names themselves! Our personal favorite? "Choose your own adventure: Do you want to be likeable or successful?" A great read that will have you laughing and ready to take the office by storm.
Sick in the Head: Conversations About Life and Comedy by: Judd Apatow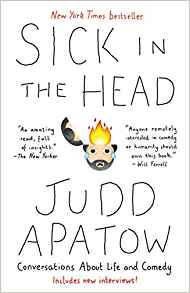 Judd Apatow has produced and written some of the best comedy TV shows and movies, and for that reason, we were so excited to laugh our way through his latest book. He is behind popular works like Girls and Knocked Up, so you already know he is hilarious! His book is a really unique idea, filled with conversations with some serious popular actors and comedians from Hollywood. That right there should give you an idea on how funny this book is! You don't just get humor from Judd, but from a ton of other seriously funny comedians!
If you are looking for a book to grab that you can just relax with and have a good laugh, this is the one for you. Filled with a lot of inspirational content as well, there is a little bit of something for everyone in this book! If you are an aspiring comedian, this should instantly shoot to the top of your list. If you aren't interested in doing stand-up comedy anytime soon, not to worry. This is still an excellent, hilarious read that you are sure to enjoy.
But Did You Die?: Setting the Parenting Bar Low (I Just Want to Pee Alone) by: Jen Mann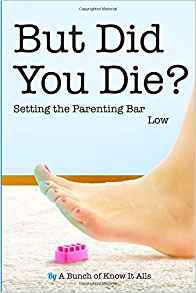 Calling all parents – this is the book for you! Of course you love your children, but that doesn't mean that raising them is easy! If you feel guilty admitting that out loud, just read this book and you will quickly learn that you are not alone! From the hilarious title, all the way to the last page, you will be crying with laughter. But did you die? It is so funny! In all honesty, parenting can at times feel isolating and you can feel like the only one going through the struggles of parenthood and raising small children.
A book like this can help you laugh and also understand that you are not the only one going through it all- and we mean it all! This book is filled with hilarious stories and advice from fellow parents who are right there with you when it comes to the struggle of parenthood. Perfect to read after the kids have gone to bed, or when you finally get a break while they stay at grandma's house or with a babysitter!
Same Here, Sisterfriend: Mostly True Tales of Misadventures in Motherhood by: Holly Mackle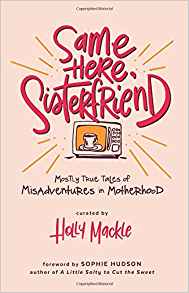 This one is all about moms out there and is another tear-inducing hilarious book on children and the difficulties of being a mother. It is the best job in the world, but also the hardest! This great book from Holly Mackle is filled with stories from fellow mothers who have experienced everything when it comes to having kids. It is easy to get overwhelmed and stressed by it all, but instead, why not laugh about it?
This is a great book to read while on a girls trip away from the kids. You will feel completely connected to all of the hilarious moms in this book and will come away feeling much better about yourself as a parent! If you are a new mom and are struggling to adjust, or if you are a 'seasoned professional' and feel like you've seen it all, or anywhere in between, you are sure to absolutely love this book and find it hysterical. Who knew kids could be so funny? Maybe they aren't when they are your own kids, but when it is someone else's, wow it makes for a hilarious story!
People I Want to Punch in the Throat by: Jen Mann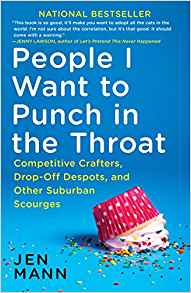 Finally, this is another book that caught our attention just from the title alone. And if we are all being honest, we all have had that same thought before! There are some people out there that you just well, want to punch in the throat! From fellow parents, to people at work, to the lady in front of you at the grocery store, life gets stressful! This book does an excellent job of describing some of life's most mundane moments and turning them into hilarious stories. Anyone can relate to this book, especially if you are a parent, and you will seriously be laughing from cover to cover.
Wrapping Up
How are you feeling now? Ready to have a good laugh? We know we are! Whether you want a more general read or want to laugh about the joys of motherhood or parenting, there is something here for you that will give you a good laugh the entire time you are reading (and well beyond that as well!)
The hardest part now is picking which book to start with! You certainly can't go wrong with any on this list. The time to laugh is now!
Pin for later