Be the Best Maid of Honor by Following Our Maid of Honor Duties Checklist!
last updated:
Oct 15, 2019
1220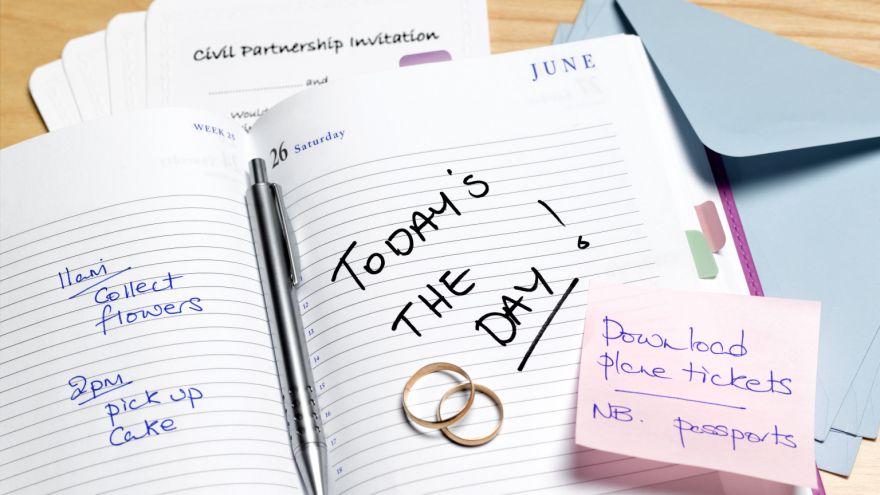 It's easy to prepare for your Maid of Honor duties; however, have you thought about the things that aren't detailed in the job description?
Sure, you're responsible for planning bridal showers and helping the bride get ready on her special day. But, have you considered all of the extra tasks you'll also be assigned?
Being as prepared as possible can help to make the bride's experience far more enjoyable, and it will also save you a ton of headaches.
By using our list of the most important Maid of Honor duties, you'll be prepared for absolutely anything you could imagine.
Pre-Wedding Maid of honor Duties
1. Being the Bride's Go-To Person
This task technically transcends through the beginning to the end of the wedding; however, it may be most important for the days beforehand. As the MoH, you're responsible for making sure all of the bride's needs are met.
These needs may range from running errands to negotiating with retailers, depending on how thorough the planning process might get.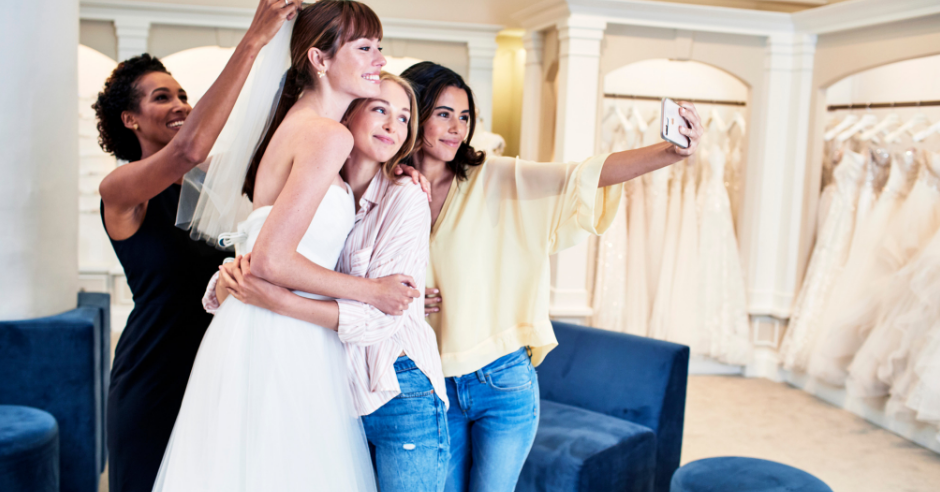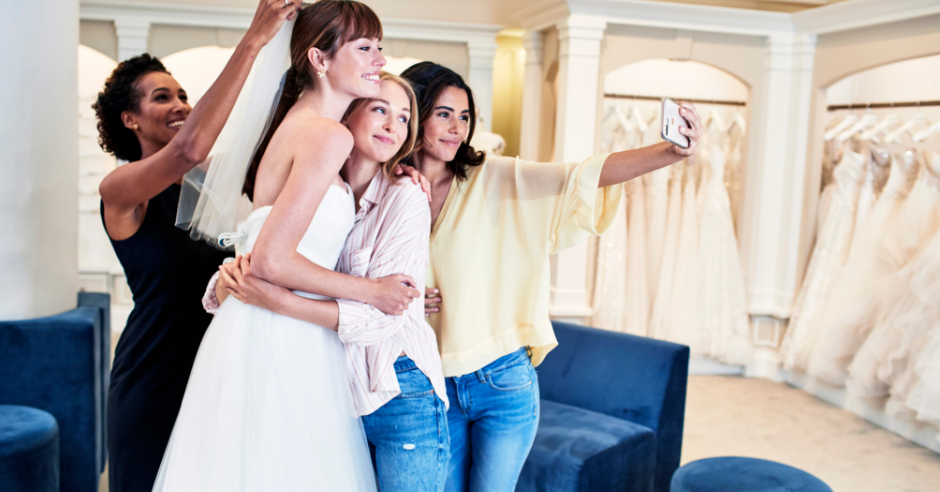 You'll be the number one person she turns to when she needs a third or second opinion. At times, it might seem overwhelming, especially as you have your daily tasks to worry about.
The main thing to remember is that you need to remain patient and start to work on your multitasking skills.
2. Planning the Wedding Shower
One of the most well-known jobs of any Maid of Honor is to plan the wedding shower. Usually, it will be prepared along with the bride's mother and the bridesmaids as well.
Together, you will all be responsible for finding the perfect venue, picking a delectable menu, and sending all of the invites out to the most important guests. However, the planning process isn't the only thing you'll be responsible for.
Financially, planning a wedding shower can be one of the most challenging jobs for a Maid of Honor, especially if you are responsible for the cost of the whole event.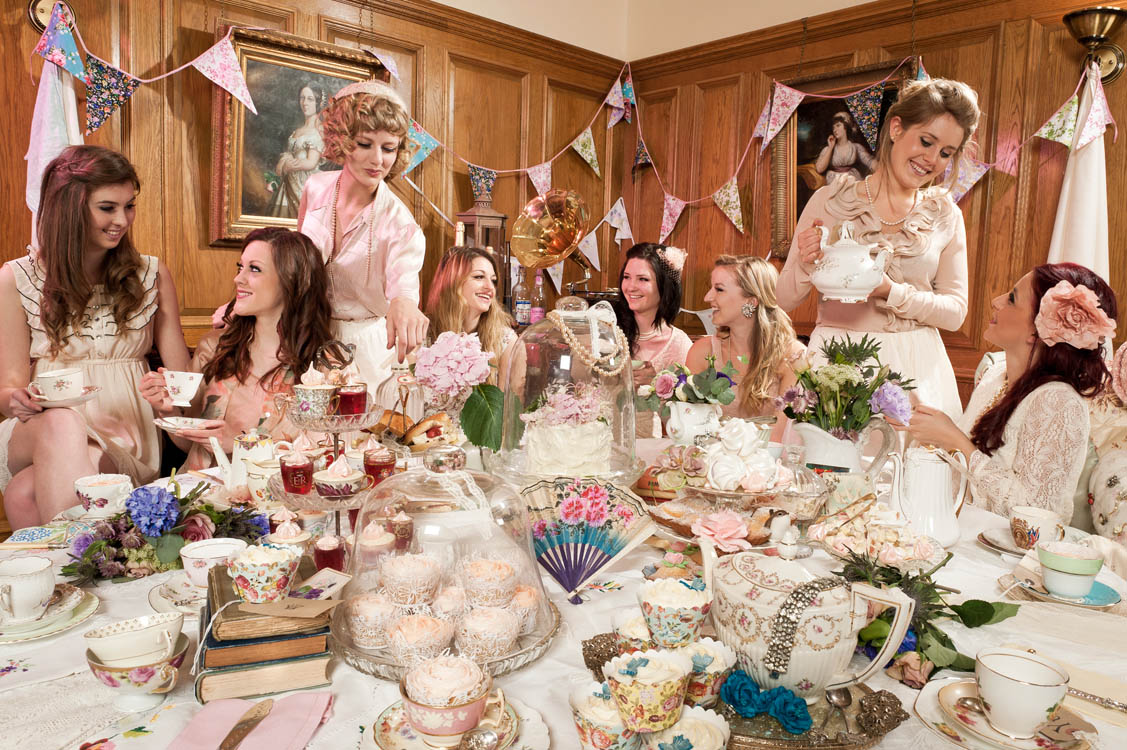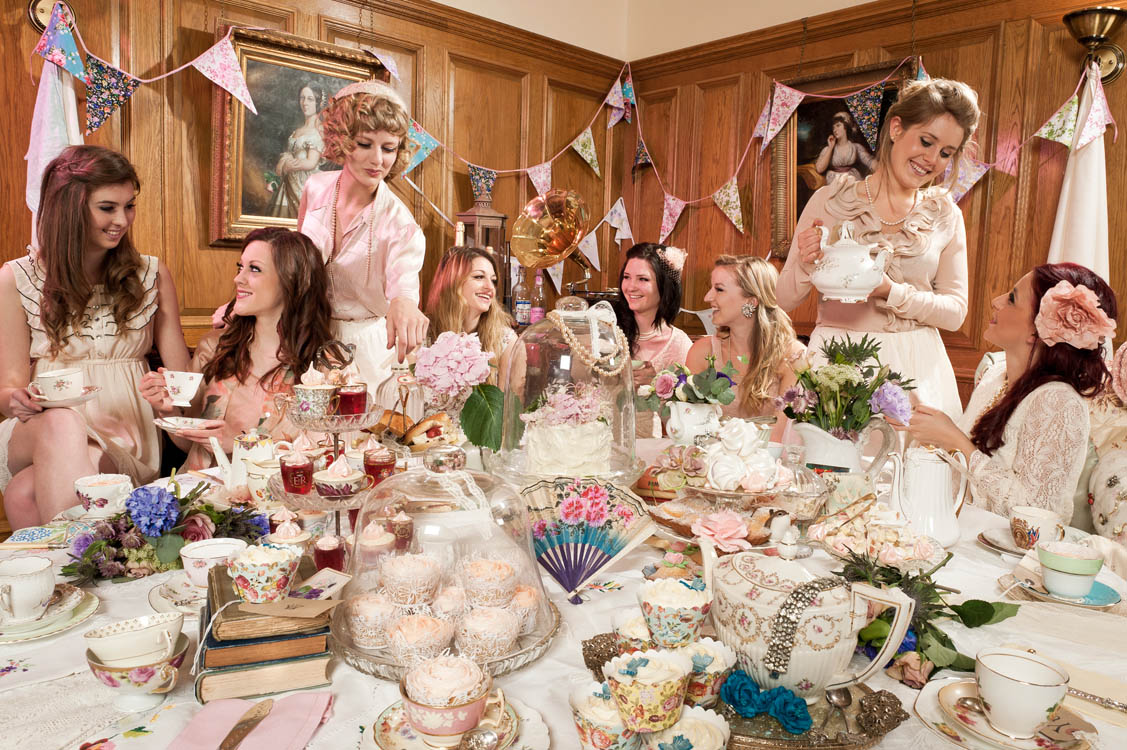 This reason is why it's highly recommended you recruit the bride's mother and bridesmaids to help share in the price. You may even be able to ask the bride to assist with some of the costs, as well.
The bride will love spending time with her closest friends and family members as she is celebrated. You don't have to pay thousands of dollars on the perfect wedding shower when you can host an afternoon luncheon at your home.
3. Attending Dress Fittings
You can bet there will be multiple dress fittings you'll have to go to on the days leading up to the wedding. Not only will you need to ensure your dress fits perfectly, but the bridesmaids and the bride as well.
This time is when a planner becomes as useful as it can be, as you'll need to map out all of the crucial dates for alterations. Also, you'll need to be present when the bride decides she needs to go shopping for her beautiful gown.
With that said, some brides prefer to go dress shopping on their own or with their mothers, but in most cases, they would appreciate if the Maid of Honor were to be present.
Even though they might seem basic at first, dress fittings are indeed a beautiful moment. You'll be able to help your best friend pick the most important dress she will ever wear in her life. Not to mention plenty of flutes of champagne!
4. Being the Pre-Wedding Planner
The best way to look at the Maid of Honor is as if they are the leader of the entire bridal party. Being the leader means you will be responsible for coordinating everyone for all of the activities before the wedding.
These tasks might include getting table settings ready the night before or planning the bachelorette party. All wedding-related details that the bride doesn't have time to communicate will fall on your plate.
Our recommendation for establishing your role as the pre-wedding planner is to create an email chain. Make sure you include everyone who's in the loop.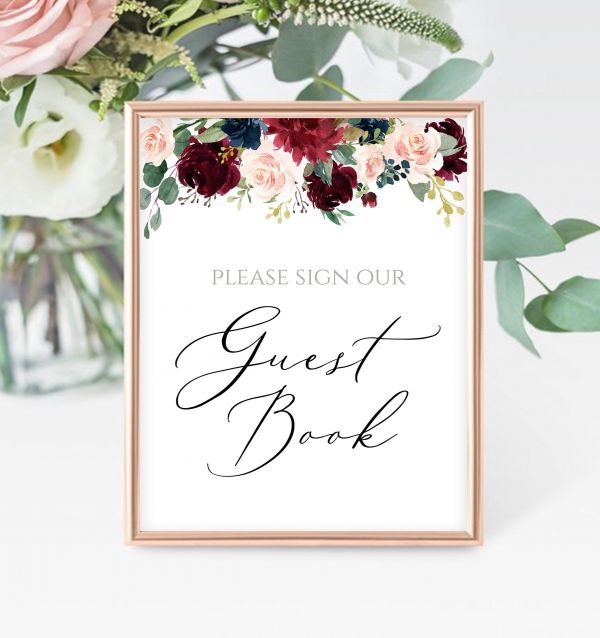 This way, everyone can communicate with each other effortlessly without worrying about responding to voicemails and chasing each other down.
Another considerable part of your duty is to be the point person for all of the guests. You'll likely notice this becomes more important the closer you are to the wedding.
If guests want to know where the couple is registered, for example, you'll need to know where. To help make this process even more streamlined, consider starting a website for the bride and groom.
On the website, guests can find information about wedding registries, where the ceremony and reception are held, and more.
5. Planning the Bachelorette Party
If the bride has expressed interest in having a bachelorette party, it's also your responsibility to plan this special event.
With numerous things available for you to choose from, you can surely create a party that she won't soon forget.
Remember, it's your responsibility to make sure she gets down the aisle on her wedding day! It's always best if you can plan the bachelorette party for a week or two before the wedding, so the bride doesn't feel too overwhelmed.
You can plan a pre-wedding sleepover with the bridal party or even go out for a nice dinner at a restaurant.
For the rowdy group of partiers, why not plan a destination trip for the weekend to New Orleans, Louisiana, or the Florida Keys?
6. Prepare an Emergency Kit
In every wedding, there is an instance where the bride wishes she had something, whether it's gum or an extra pair of stockings.
As Maid of Honor, everyone will be turning to you in times of distress, hoping you have an extra can of deodorant or a few hidden bobby pins.
Your best bet is to make a wedding day emergency kit that not only has enough to keep the bride covered but the rest of the bridal party as well. A few great ideas for an emergency kit include:
Eye drops
Deodorant
Makeup kit for touchups
Mints
Comb
Hairspray
Tissues
Q-tips
Perfume
Bobby pins
Extra contact lenses
Pain relievers
Antacids
Easy snacks
Water bottle
Mini sewing kit
Safety pins
Fashion tape
Static guard
Lotion
Tampons
Cellphone charger
Cash
Sunscreen
Lighter
Mouthwash
Hand wipes
Wedding Maid of honor Duties
1. Act as the Messenger
On the day of the wedding, there's a lot that you're going to need to do. These jobs may include making sure the wedding coordinator arrives on time and that the guests see a friendly face when they arrive.
Your most important responsibility, however, is to serve as the messenger between the bride and groom. Most couples will have a few small words they want to say to each other before going down the aisle, and it's your job to relay these words.
You may also find yourself helping the groom and his groomsmen tying their ties, attaching their boutonnieres, and anything else the bride needs.
We highly recommend carrying a camera with you as you run between the two, as you can capture the genuine emotions of receiving a gift or a note from each other.
2. Reassure the Bride
It's unlikely the bride is going to experience cold feet before her big day, but you can guarantee she will be nervous.
No matter if she has thoughts of tripping down the aisle or if she has butterflies in her stomach, you need to be there for her.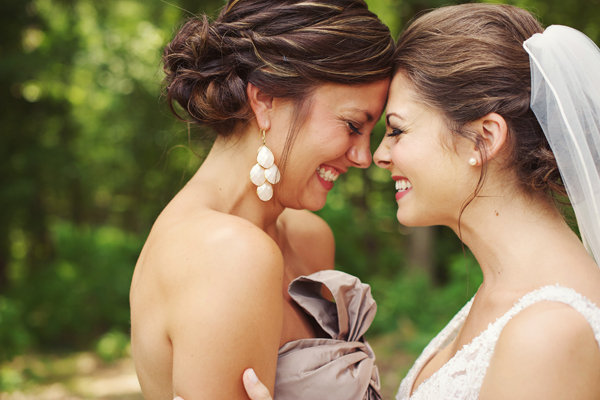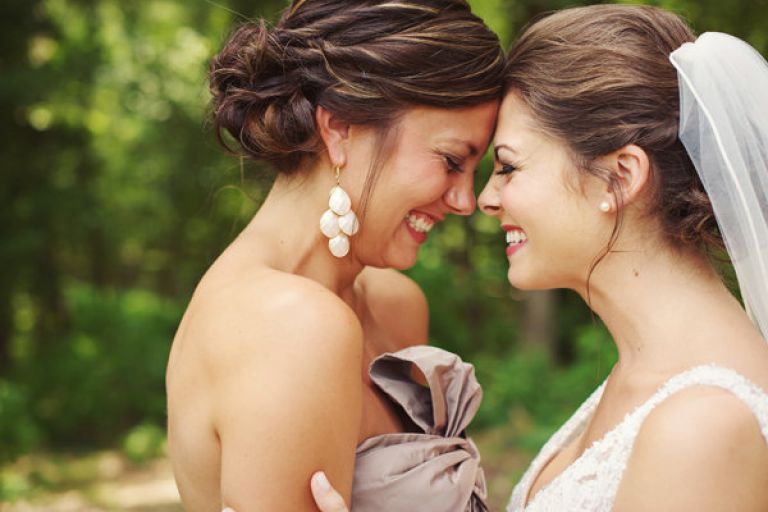 Remind her of the happiness she will feel once the nervousness subsides. You can also assure her that the groom will be waiting for her at the end of the aisle.
You may even want to add in a few iconic moments from her childhood to get her laughing.
3. Arranging the Dress and Veil
Right before the bride is set to go down the aisle, you'll have to do the final once-over. With this responsibility, you'll need to arrange her dress, her hairpiece (or headpiece), and her veil.
Ensure everything is fitting correctly and that she looks as if she could be photographed for a magazine. Any necessary adjustments should be made well before the ceremony begins to avoid a hectic environment.
4. Holding the Important Items
Depending on how traditional the bride and groom want to be, you will have responsibilities to follow through with. For example, the Maid of Honor is expected to hold the bride's bouquet while she is at the altar with the love of her life.
You may also be responsible for keeping the groom's wedding rings and presenting them at the appropriate time.
Again, be prepared to multitask as you might have a couple of very important duties when you reach the top of the altar as well.
5. Bustle the Bridal Gown
Most often, if a bride has a very elegant wedding dress, she'll want to have a bustle in the back. The bustle is used to tuck away the train so that she can dance all night long.
As the MoH, you'll be responsible for bustling the gown, so hopefully, you paid attention during all of her fittings!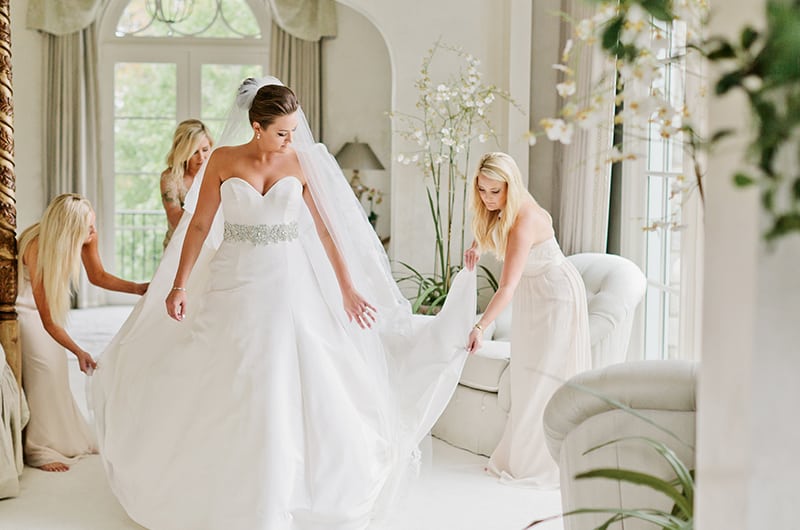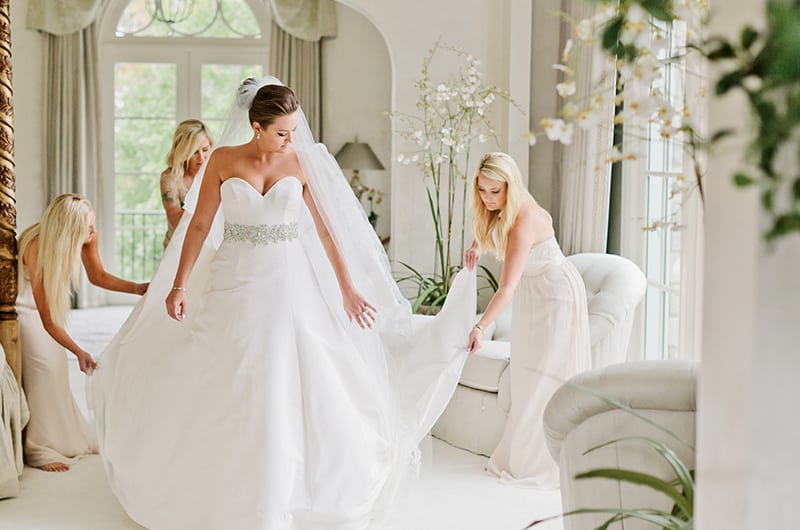 Not only that, but you'll also need to help the bride go to the restroom. Mostly because her dress is likely a little too bulky for the size of the stall, you might need to enlist help, though!
6. Be Ready to Dance
It's customary for the Maid of Honor and Best Man to be tied at the hip during a wedding. Not only do they walk down the aisle together, but they will also be expected to spend a lot of time on the dance floor.
At weddings, some guests might be hesitant to get up and dance as they won't know when it's their turn. You and the Best Man will have to act as shepherds of the dance floor to let everyone know when they can get up too.
Depending on how the guests react, you may also need to be the party encouragers and get everyone ready to have a great night.
7. Deliver Your Toast
Between making sure the bride eats and drinks enough, you're also going to need to make sure you deliver the toast that you had hopefully prepared in advance.
There's no need to write a 10-minute speech when you can explain your mutual love for the bride and groom in under a few minutes.
Just make sure that it's from the heart, and the entire crowd will love it.
8. Collect Wedding Gifts
Before the wedding, you likely discussed what she'd want to do with her wedding gifts after the wedding is finished.
You've definitely had this conversation if she is hosting the event at a convention hall or a public space. You might be responsible for transporting the gifts to a unique location when the reception has finished.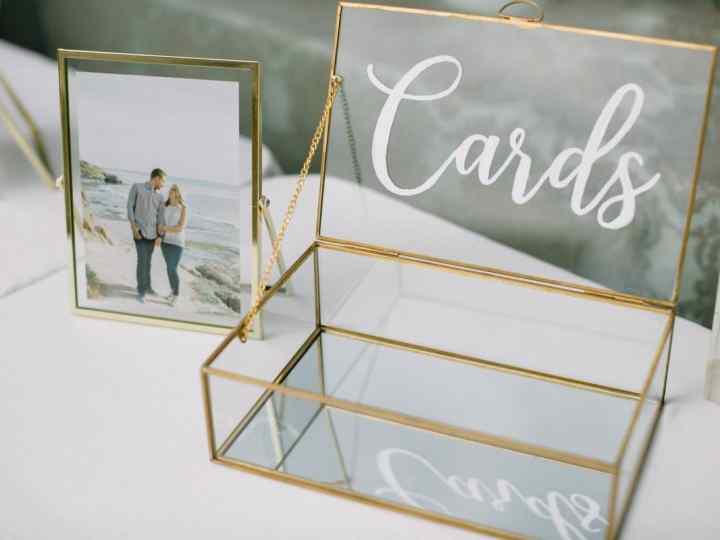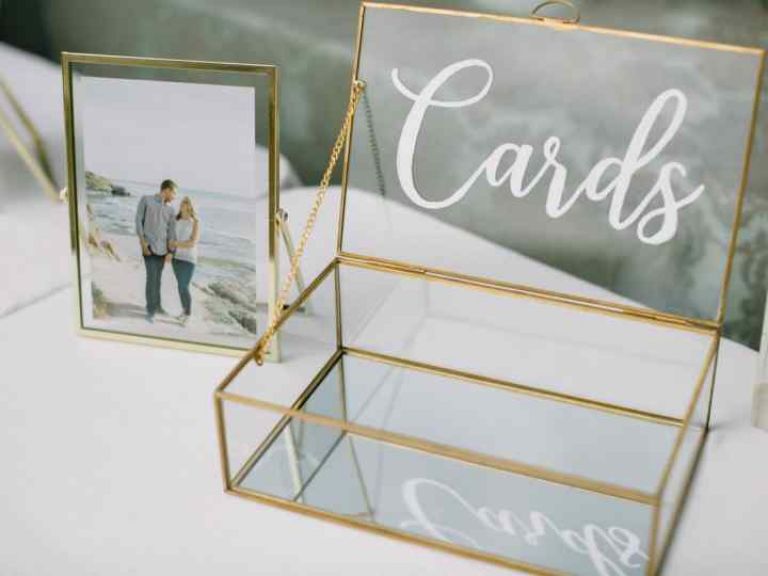 This is one of the most essential duties as you'll want to make sure all of the gifts wind up in the right hands.
9. Doing End-of-Night Duties
As the party starts to wind down, your job doesn't stop. The Maid of Honor, if there isn't a wedding planner, should help with end-of-night duties.
These responsibilities may include making sure the bride's gown is stored correctly to making sure a tier of the cake is saved for their anniversary.
You may also be responsible for delivering money to any vendors and saying thank you on behalf of the bride and groom.
Post-Wedding Maid of honor Duties
1. House Sitting
The duties of the Maid of Honor don't stop once the wedding is over, as there are a couple of other things you might need to help with.
If the couple is headed off on their honeymoon, you might be asked to check in on their house or babysit their pets while they're away.
It can also be a nice gesture to fill their fridge with groceries so that when they return, everything is perfect.
2. Sending "Thank-Yous"
It's likely the bride and groom will write their thank you cards to their guests when they get back from their honeymoon.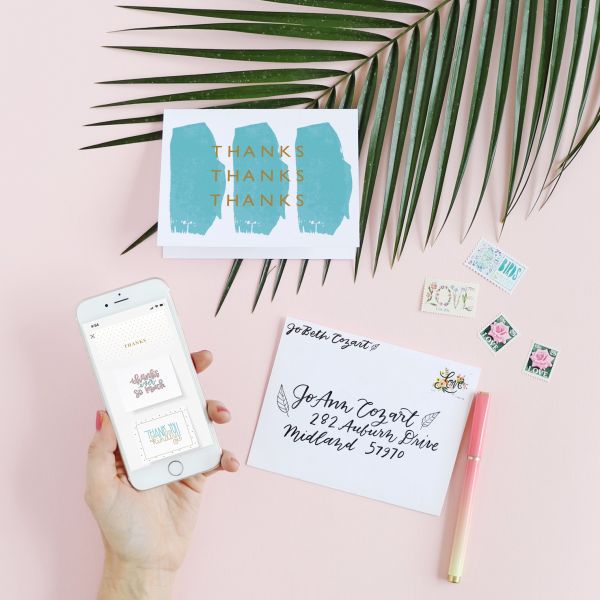 As the final task as Maid of Honor, it could be very helpful for you to mail the cards to all of the guests, or hand-deliver them.
This way, the new couple can settle into their new life without having to worry about any part of the wedding process.
Final Thoughts
When you take a look at all of the Maid of Honor duties you might be responsible for, it might seem overwhelming.
However, many find that you do whatever the bride asks you to do. With the help of this checklist, we can guarantee you'll be prepared for absolutely any situation.
Pin for later