Cheap Honeymoon Ideas? Check out Our List of Destinations for a Honeymoon on a Budget!
last updated:
May 06, 2019
1657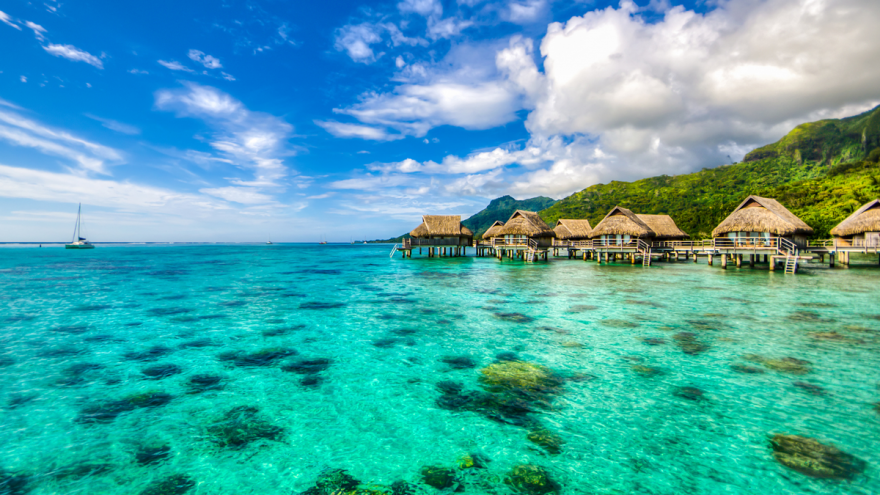 After you've said your vows and the wedding is over, it's now time to celebrate your married status with your significant other. Many people opt to do a "staycation" where they stay home for their honeymoon. But, if you're the type of couple that loves to travel, we highly recommend finding cheap (yet beautiful) destinations for the perfect honeymoon.
We've curated a list of over four spectacular locations that you should consider when you start planning your upcoming honeymoon. They're breathtakingly beautiful, feature plenty of activities, but above all else, won't break the bank!
1. Thailand
Even if you're not planning a honeymoon and simply want a vacation, it's highly recommended you take the time to plan a trip to Thailand. Home to some of the most unique cuisine and stunning sunsets, it's the perfect backdrop for celebrating your new life together. Ideally, it's recommended you visit Thailand between November and April as it won't be too hot to bear.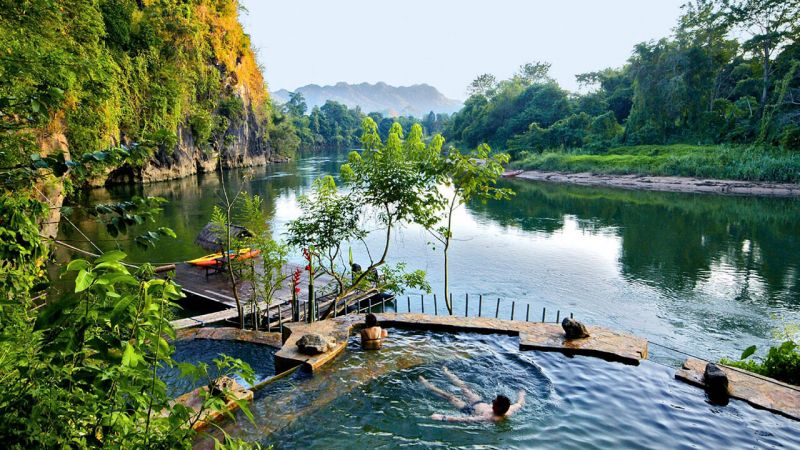 You'll be able to take sunset strolls along beautiful beaches, enjoy luxurious (but affordable) sunset dinners on the beach, and even experience a private Thai ceremony with local monks. There's plenty to explore in Thailand, so much so that you'll likely plan a second trip back to see more that the area has to offer.
3. Florida Keys
Ideal for couples that still want a beach getaway but would prefer to avoid airfare, the Florida Keys are a beautiful and accessible location for anyone. You can plan a road trip to the south or even rent an RV so you can travel in luxury. You'll also find that flights are relatively inexpensive, simply because it's a quite popular tourist destination.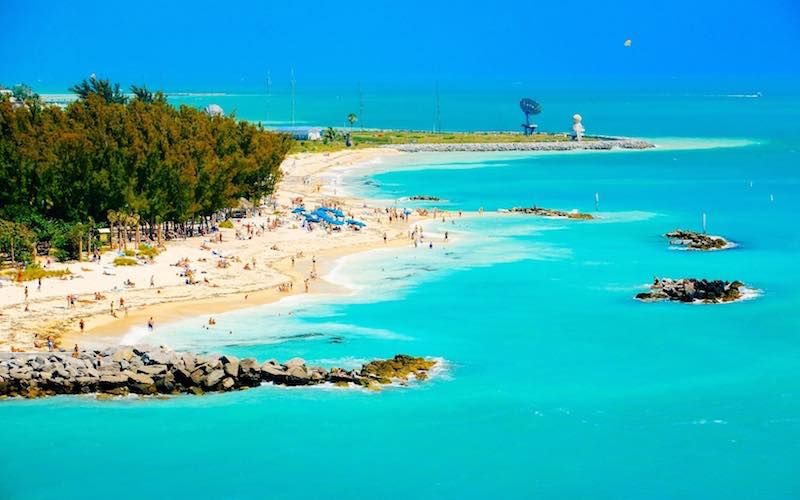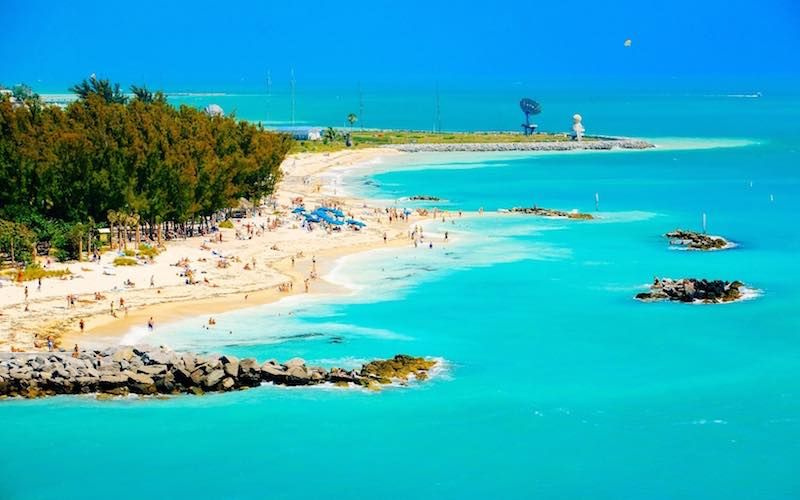 What you'll come to love about the Keys the most is that although it's popular, it feels far more comfortable and relaxed than other tourist areas in Florida, such as Orlando. In addition, there's plenty for you to experience, such as glass-bottom boat tours, visiting the Everglades on an airboat, or even indulging in some of the most decadent southern cuisines.
You'll also find that it's much easier to plan a honeymoon in the Florida Keys as it's still within the United States. All you need to do is a little bit of online research to find the right bed and breakfast or hotel you want to stay at.
3. Portugal
Visiting Europe is a delightful experience that everyone should have at one point or another. However, instead of spending thousands of dollars honeymooning in London or Greece, Portugal is a fantastic alternative. It's also one of the most popular destinations in Europe for people on honeymoons because of how affordable it is compared to Spain.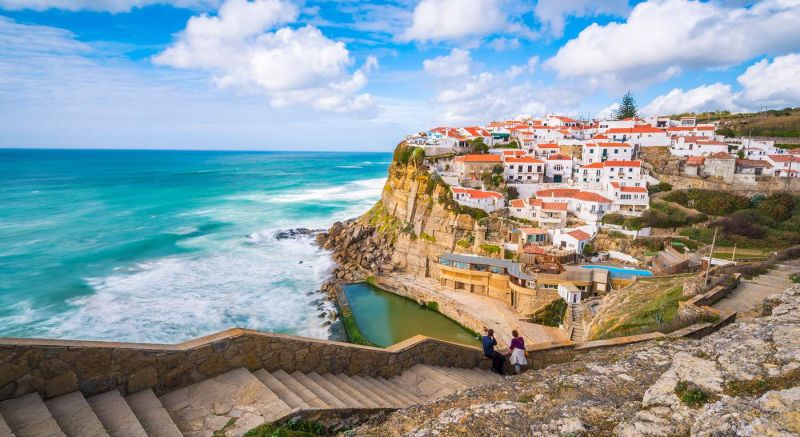 Couples will fall in love with the old-world charm and architecture that fills the streets. From ancient castles to an endless amount of olive groves, there's something that everyone will be able to appreciate. Above all else, you'll still have access to the beach. You'll easily be able to spend the day exploring and sightseeing but then relax the following day and bask in the beautiful sunlight.
Known for its low-cost (yet delicious) dining and affordable accommodations, you can easily stay at a five-star hotel for a week for the same price as a couple of nights in other expensive European countries.
4. Colorado
Not everyone is looking for fun in the sun for their honeymoon, which is why we highly recommend Colorado as a honeymoon destination. If you're the type of couple that likes to spend a lot of time in the outdoors, you can guarantee this trip is something you'll remember for years to come. We specifically suggest you visit the Rocky Mountains, as there are plenty of outdoor activities for you to indulge in.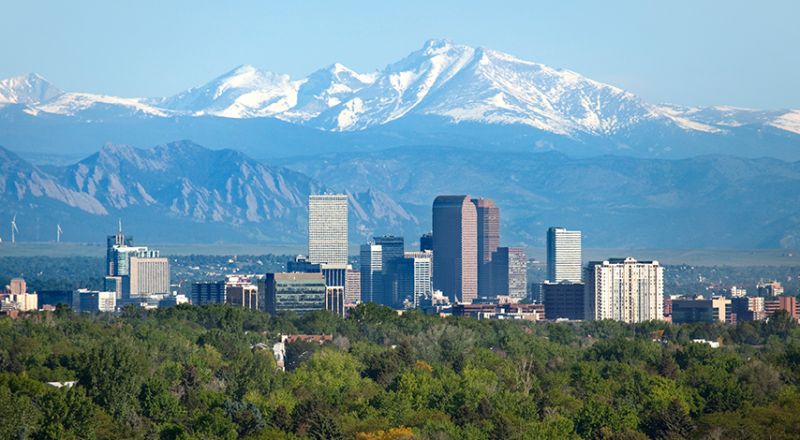 It can be a real breath of fresh air to avoid the hectic tourist spots along with oceanfront towns and spend time in nature instead. With plenty of B&Bs as well as resorts, you'll be able to pick from a wide variety of affordable accommodations. You can even opt for room upgrades such as personalized Jacuzzis, catered meals, and more. If you want a truly romantic getaway, we recommend visiting the Rocky Mountains in the fall so that you can cozy up together in front of a fireplace at the end of a long day.
5. Big Sur, California
There's plenty to fall in love with, in California. Many people assume that everything to see is in Los Angeles, when in fact, there are multiple cities and communities outside of the big city that are more affordable and packed with fantastic adventures. Big Sur is easily one of our favorite destinations in the state as it's bordered by stunning coastlines, rugged mountains, and breathtaking pine forests.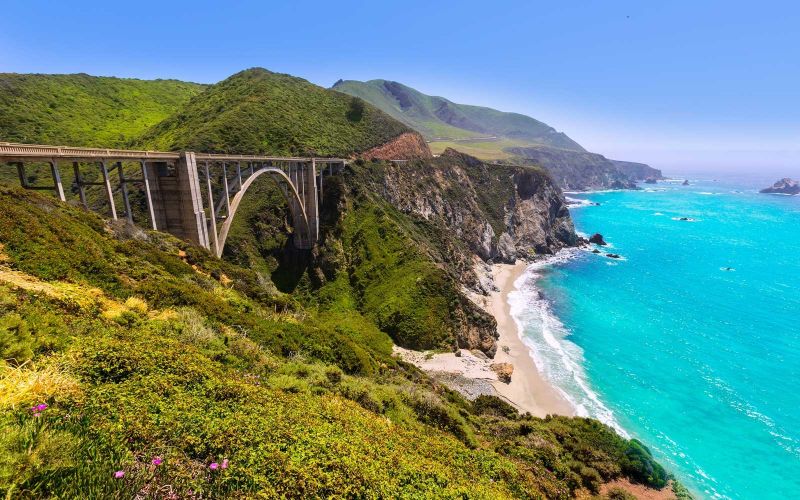 Similar to the Rocky Mountains, Big Sur is mostly known for their outdoor excursions such as taking a dip in their turquoise waters or surfing. It could also be the ideal location for a couple who wants to get away from it all and have a nice and relaxing stay away from home.
Big Sur has plenty of different types of accommodations ranging from highly expensive hotels to oceanfront yurts that you can rent for $20 a night. Depending on what you desire for your honeymoon and your budget, you'll have plenty of options to choose from.
6. Lake Tahoe
Last, but certainly not least, Lake Tahoe is another phenomenal destination for honeymooners. Located just in between Nevada and California, it's an area that tourists love to visit but it's also a getaway for people who live in the surrounding cities. Out of all of the destinations on this list, we've found that Lake Tahoe is by far perfect for all types of couples.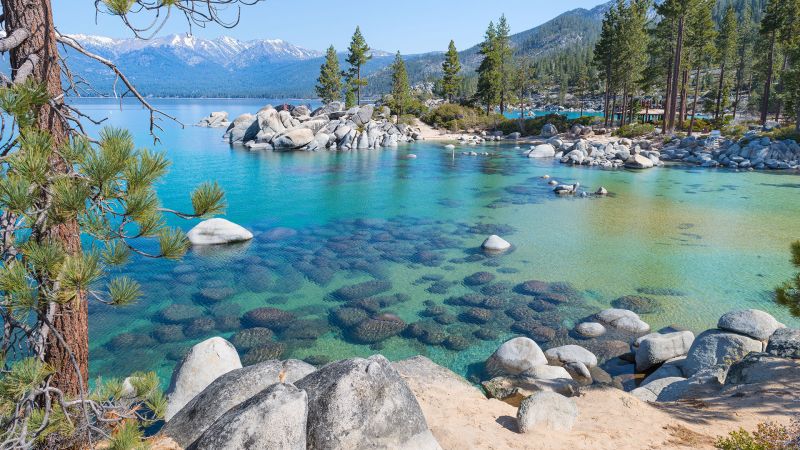 You'll be able to hike or ski in the stunning mountains as well as relax on the beach all within the same day. You can also choose between high-end luxury hotels or more affordable cottages nestled against the mountains. It's the perfect combination of everything you'd expect from a high-end honeymoon resort, as Lake Tahoe even has a vibrant nightlife with exciting casinos.
When you're planning your budget-friendly honeymoon, the first thing to think about is where you're going to go. With plenty of options ranging from Portugal to Lake Tahoe, there are more affordable destinations than you could imagine!
Pin for later