This product is listed here: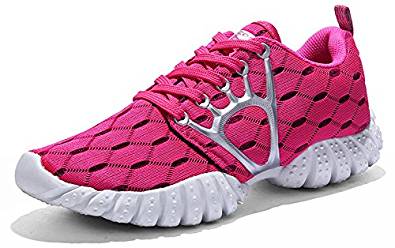 JiYe Athletic Shoes For Outdoor Activities
There are few factors to consider when looking for a gift. Some people are looking for a product that provides comfort other are looking for something that looks stylish. Why not get both in one product? If you know someone who loves sports it just might be a good idea to take a look at these athletic shoes. The JiYe athletic shoes for outdoor activities are one of the most affordable sports shoes on the market.
Detailed information about JiYe Athletic Shoes For Outdoor Activities
Owing a pair of running or jogging shoes is a serious job. It is considered a necessity that needs thorough consideration. This pair features woven yarn fabric uppers that are specifically designed to be breathable. This comfortable gear comes with a soft base layer that gives an airy feeling to the feet. The shoes are designed with breathable and absorbent material that prevents odors and it is elastic for a comfortable fit. The shoes come with an ultra-dense cotton lace strong enough so it can be firmly tied and remain in place while running. The high-elastic MD outsole is made of rubber material for a long-lasting performance. It is slip-resistant, thermally-insulated, moisture-proof and anti-corrosive for durability.