How to Make Coffee at Home Like a Barista Would!
last updated:
Feb 21, 2019
2079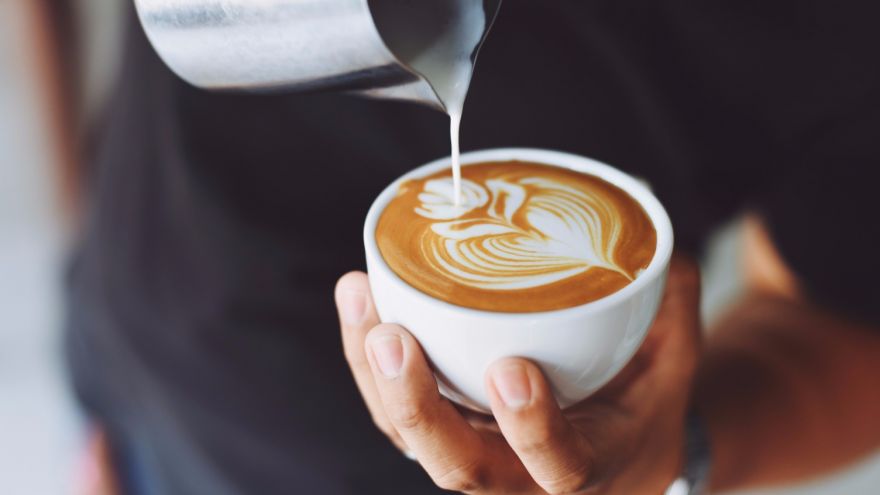 As someone who drinks coffee regularly, you're likely well known at your local café. Even though it can be nice to indulge in a deliciously crafted coffee or latte first thing in the morning, it's also expensive. This is why more people are beginning to create their own beverages at home.
However, at first, they might not taste anywhere close to what your local café has to offer. With the help of these fantastic tips, you can easily make coffee at home like any barista. The best part? You won't have to invest in a high-end coffee maker.
Tip 1: Buying Whole Bean Coffee
When it comes time to buy the actual coffee, this is one of the main things that you'll need to splurge on. The best cup of java is dependent on the type of beans it's brewed from. If you have a specific café that you like to get your coffee from, ask them what beans they use. You can then order them for yourself and grind them at home. You'd be surprised at the differences you'll taste when it comes to small and large batch coffee.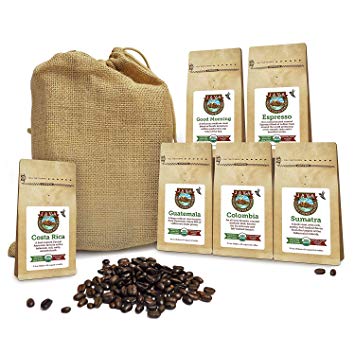 Get the Java Planet Whole Bean Coffee Here
You might be wondering, why should I buy whole bean coffee? Well, whole bean coffee is far fresher than ground coffee. It also boasts amazing flavors that even the pickiest palates will enjoy. An added tip when it comes to storing your coffee is to use an air-tight ceramic container. Also, make sure that the container is stored away from sunlight, as this will keep it fresher for longer.
Tip 2: Using a Regular Drip Coffeemaker or French Press
There's no need to spend hundreds of dollars on a high-end coffee maker, especially when there are two devices that brew equally as well. Depending on your preferred strength, you should always rely on a regular drip coffeemaker or a French Press. These two devices help to get the most flavor out of your newly ground coffee and are incredibly easy to use.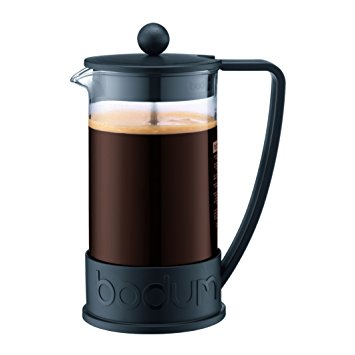 Get the Bodum Brazil French Press Coffee Maker Here
Drip coffee machines are recommended for people who prefer a more mild taste. Whereas if you want something a little bolder, we recommend using a French Press instead.
Tip 3: Keep Your Equipment Clean
Everything that you use to make your coffee in the morning should be cleaned on a daily basis. This is also a method that you can guarantee your local café does regularly. Not only is it important for sanitary reasons, but for flavor as well. As coffee is prepared by your machine, there is oil that is left in all of the delicate components.
Over time, the oil is going to negatively affect the flavor of your brew. The more buildup you have, the more burnt your coffee is going to taste.
Tip 4: Use Spices and Syrups for Flavor
If you're someone who likes to buy unique drinks rather than a plain shot of espresso, you're also going to need to invest in syrups and spices. These two elements are a fantastic way to elevate your lattes and give you the ability to create your favorite drinks with ease. In fact, with most drinks, you'll find that the espresso or coffee does very little when combined with syrups and spices.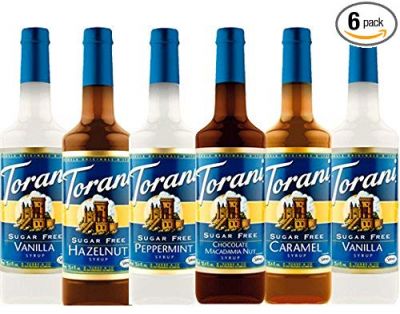 Get the Torani Coffeehouse Syrups Here
Some of the best flavors that you can get your hands on include cinnamon, nutmeg, vanilla, chocolate, and caramel. In all honesty, you likely already have most of those spices in your cupboards at home.
Tip 5: Steam Your Milk
If you're trying to achieve the perfect latte, you're going to need to try your hand at steaming milk. Not only does it add a light froth to the top of your beverage, but it also helps to make the coffee taste lighter. There are ways that you can learn how to froth milk at home without any additional equipment. However, if you're looking for the easiest method, we recommend buying a milk frother. It will surely improve the quality of your homemade beverages and add that finishing touch that is quintessential to store-bought drinks.
Tip 6: Find the Right Recipes
Crafting high-quality homemade lattes is similar to baking or cooking, you're going to need recipes. There are plenty of people in the same position as you who want to save money by making coffee at home. You can guarantee that there are hundreds of different recipes that you can find online.
It's also important to remember the perfect ratios for ingredients once you've created the perfect beverage. With the right recipe, you can try something new or mimic the exact taste of your favorite caffeinated drink.
The recommended portions for making a variety of drinks include:
Americano: 2/3 water and 1/3 espresso
Cappuccino: 1/3 milk, 1/3 espresso, and 1/3 milk foam
Latte: 2/3 milk, 1/3 espresso, and a dash of milk foam
Macchiato: One dollop of milk foam and one shot of espresso
Mocha: 2/3 milk, 1/3 espresso, and a dash of milk foam and chocolate syrup
Flat White: 2/3 milk and 1/3 espresso
Tip 7: Achieving the Perfect Grind
As you'll be in a position where you're buying whole beans for your coffee, you're also going to need to grind them at home. Unless you're able to find a grinder at the store where you bought the beans. However, it's recommended that you invest in your own. Unlike many people believe, there are inexpensive ways to get a grinder.
Get the Mr. Coffee Grinder Here
If you're looking for the cheapest option, we recommend getting a manual burr grinder. It will give you complete control over the coarseness of your coffee so you can use a variety of different coffee makers.
Final Thoughts
With all of the materials that you need readily available on the market, you won't need your local café any longer. It's about time you started to save money on buying coffee, especially when anyone can make it at home. Instead of spending over $30 a week, you can have a one-time investment and cut those costs in half, if not more. All you need to do is follow the above tips and you'll become your very own barista.
Pin for later