How Many Calories in a Glass of Wine?
last updated:
Jul 16, 2018
2548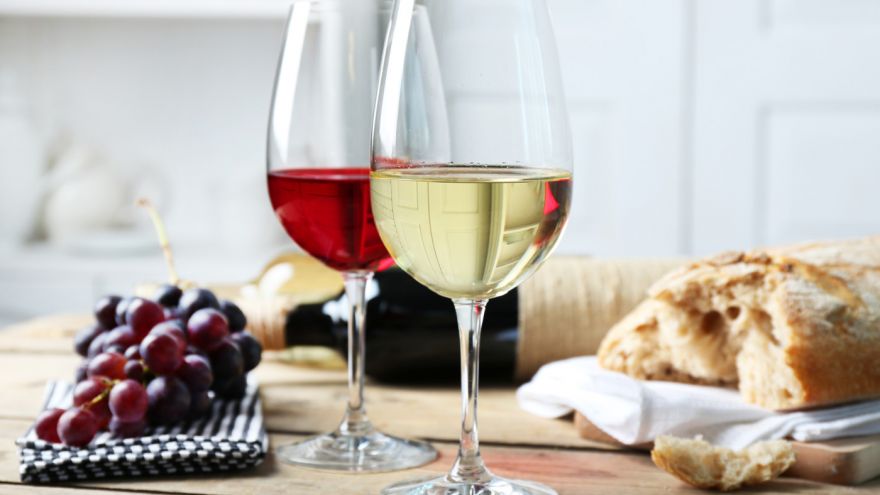 We all have to agree, there's nothing more relaxing than finishing an incredibly stressful day, sitting down on the couch, turning on Netflix, and pouring a phenomenal glass of wine. However, if you're in a position to where you want to lose weight and you're counting all of your calories, you might be a little wary about consuming alcohol. There are plenty of myths surrounding wine and its calories, especially amongst healthy eating circles.
In this guide, we'll not only discuss the amount of calories per glass and bottle of wine, but also the different tips and tricks for enjoying a great glass without having to worry about your waistline.
The Different Types of Wine and Calories
There are several different types of wine and their calorie counts can vary, although they all typically stay above 100 calories per glass. All of the values below are based on a single glass (5 fluid ounces) and an entire bottle (24.5 fluid ounces).
Under 500 calories per bottle
1. Rose – 102 calories per glass and 499 calories per bottle
500 to 600 calories per bottle
1. Merlot – 117 calories per glass and 573 calories per bottle
2. Pinot Noir – 115 calories per glass and 563 calories per bottle
3. Shiraz – 115 calories per glass and 563 calories per bottle
4. Cabernet Sauvignon – 113 calories per glass and 553 calories per bottle
5. Sparkling Red – 110 calories per glass and 539 calories per bottle
6. White Zinfandel – 106 calories per glass and 519 calories per bottle
7. Riesling – 120 calories per glass and 588 calories per bottle
8. Sauvignon Blanc – 120 calories per glass and 588 calories per bottle
9. Chardonnay – 118 calories per glass and 578 calories per bottle
10. Pinot Grigio – 112 calories per glass and 548 calories per bottle
600+ calories per bottle
1. Burgundy – 127 calories per glass and 622 calories per bottle
2. Moscato – 125 calories per glass and 612 calories per bottle
3. Port – 94 calories per 2 oz. and 1128 calories per bottle
4. Sherry – 157 calories per 3.5 oz. and 1099 calories per bottle
How to Enjoy Wine and Stay Fit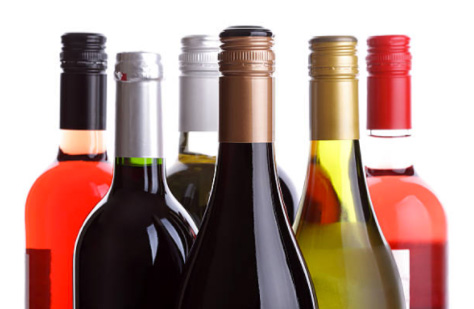 It's not impossible to continue enjoying a glass of wine at the end of the day without having to worry about packing on any extra pounds, especially if you're cautious about how much you consume wine and how often. Below are some great tips and tricks that you can use to make the most out of your fitness goals without having to cut out wine entirely.
Tip 1: Keep an Eye on Calories
The first thing you need to do is make sure that you keep an eye on not only the amount of calories in the wine you're choosing, but also the food that you've eaten throughout the day. As long as you stay within your calorie goal, you shouldn't have to worry about gaining any extra weight as a result of enjoying a glass of wine or two, especially if you have a few extra calories left to consume at the end of the day.
Tip 2: Watch Out for Wine Pairings
It's easy to allow yourself a glass of wine, but where most of the calories come from are the foods that you might pair it with. For example, you might want to sit down with a glass of Riesling and a chocolate bar, except that could be one of the least healthy options in your kitchen. If you know that you're the type of person who likes snacking on things when you're drinking, make sure that you have access to healthier pairings than chocolates and cheeses.
Tip 3: Make Sure You Exercise
Above all else, the number one way to make sure that you aren't affected by any extra calories thanks to wine is to take the time to exercise on a daily basis. This even gives you the ability to have as much wine as you want, as long as you're willing to work it off in the gym either the same night or the next day. For example, half an hour of walking will burn 180 calories worth of wine and half an hour on a stationary bike can burn up to 200 calories of wine.
Tip 4: Enjoy a Wine Spritzer
Instead of indulging in a full glass of wine, why not take away half of the calories and still consume the same amount of beverage, just with less alcohol? Wine spritzers are great as they are a combination of half a glass of wine and half a glass of club soda, which has 0 calories. You'll still be able to enjoy the full flavor of your favorite alcoholic drink, just with fewer calories.
Tip 5: Go Expensive
If you're someone who has the tendency to buy inexpensive wine, it can be beneficial to splurge on a bottle because you're much less likely to go through a whole bottle if you're putting more money into the alcohol. Not to mention you'll also be able to diversify your palate and enjoy the finer side of the wine aisle, rather than the less expensive and generic brands.
Tip 6: Alternate with Water
Not only to help your wine-hangover the next day but to also help your body with nourishment, it's important that you alternate every glass of wine with a glass of water or two. It will also help to make you feel more hydrated and full, thus reducing the likelihood of you wanting to drink more.
There are plenty of different types of wine and depending on how they are made, what they are made out of, and the manufacturer, their calorie counts can differ. However, having a general idea of how many calories are in a glass of wine can help you to make healthier drinking decisions. With the help of this guidewine
, you'll not only know what to expect from different types of wine, but also how you can make the most out of having a glass without packing on the pounds.
Pin for later