This product is listed here: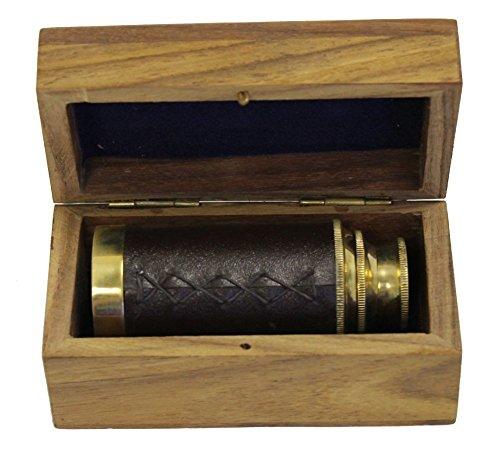 Handheld Brass Telescope
If you know someone who loves adventure, you agree that there are items that have to be part of their package. Not only do they need to pack snacks and excursion gear, but they also need to have a telescope. A telescope comes in handy when wanting to explore even more by getting more exceptional views of nature.
If your loved one likes similar activities, you should think of getting them a telescope. This particular one comes in a wooden box which makes it a décor item as well. It can be a suitable gift for those that love keeping pirates collections.
Detailed information about Handheld Brass Telescope
The telescope comes in a beautiful design which makes it unique that the other in the market. The wooden box is stylish and is compact enough to carry around or use to keep similar items. It measures 4 inches by 2.25 inches by 2 inches. More to this, the box has more detail featuring a brass anchor inlay to match a pirate theme collection.
It comes in a bubble wrap to ensure it gets to you in the best form. It measures 6 inches when fully open. It retracts to 3 inches to fit perfectly in the box for storage. It is fully functional and has an apparent magnification of about 3X. The package is robust, and the velvet lining in the box adds on to the safety of the telescope during shipping.