This product is listed here: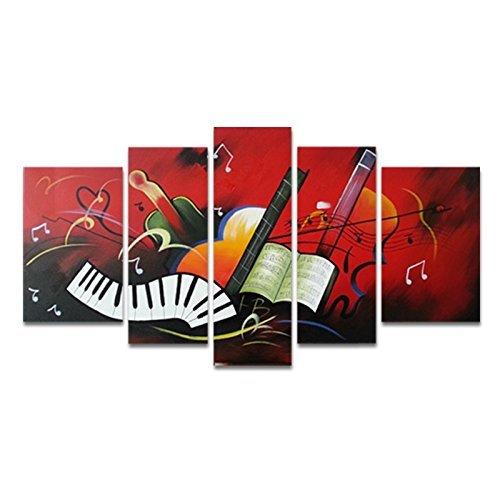 Music Score Wall Art
If you're looking for something unique to give to someone who lives for diversity, consider getting them a set of canvases versus just one. Canvases are also really nice gift ideas for anyone who appreciates their artistic imagery. The interpretations can range extensively as there is so much detail added to this one piece of artwork.
Detailed information about Music Score Wall Art
Art and canvases are making huge waves in households and commercial areas. They draw attention to the decor and add the extra flare to the Feng Shui of any room. This is a high quality oil painting by talented artists who have been painting with oil for years. They are certainly more original than the typical canvases you buy in the store. This great gift idea will light up the room and be perfect for your friends or family. It is not restricted to only music lovers. The vibrant colors reveal the beauty behind not only the visual image, but the appreciation for music itself. It is something that definitely catches the eye of anyone who walks into the room. Who knew that a painting could draw so much attention and vibrancy with its own existence?