Groomsmen Duties Explained in Detail!
last updated:
May 18, 2018
2172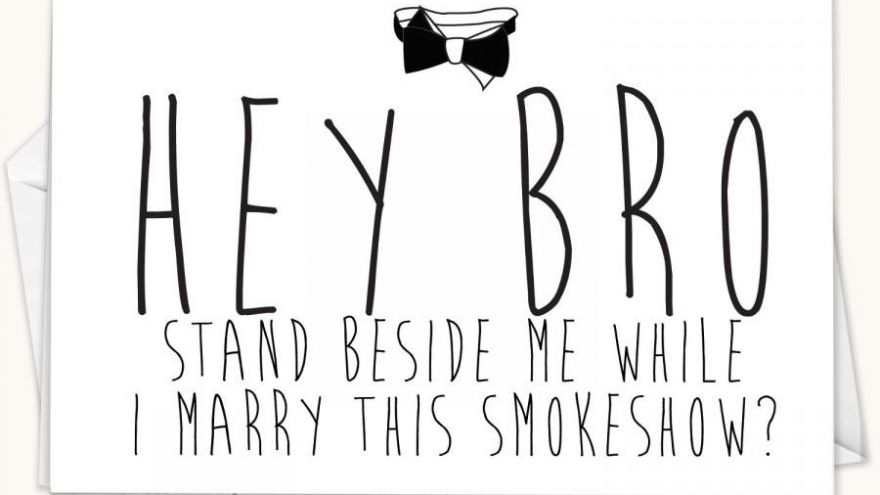 If you have a brother or cousin or at least a friend who is getting married, chances are, you have been asked to be a groomsman. A groomsman is a close friend or brother of the groom. Sometimes in small weddings, there might be only one groomsman, in which case he's called the Best Man. In bigger weddings though, there are multiple groomsmen, among which, one in particular, perhaps a brother or best friend of the groom is the Best Man. While a Best Man sure has a lot of duties to fulfill, a Groomsman is equally responsible for certain tasks both before the wedding and on the wedding day.
Groomsmen duties don't only require you to dress up in a suit and arrive at the wedding for a few hours of pleasantries. Read on to find out how to be responsible towards your friend for their big day.
Before the Wedding
Help Pick Out the Ring
To make it to the big day, the groom actually needs to propose to the bride and get a 'Yes' first. You can help him in keeping the nerves in check by picking out a ring that's just right. If you don't have a detailed idea about engagement rings, you can do some research on the internet. Nothing is more important than finding the ring that shows lifelong commitment and dedication. It's one of your duties as a groomsman to help get that happiness for your buddy.
Get Wedding Ready
Once you know you have been chosen as a groomsman, get ready for the wedding. The first step to do so is to get a tux or suit. Whether you get it by buying or renting, make sure that it fits you right. A fitted suit can make a world's difference to your posture and behavior. Don't let an ill-suited attire bring you down on the actual day. Also, make sure that you consult with your fellow groomsmen if there is a certain color or type to follow or not. In many weddings, groomsmen generally wear the same outfit to stand out from the rest of the wedding guests.
Request Time Off of Work
Because it does take at least a couple of days to get everything ready. Also, as a groomsmen, its one your duties to join in all the before events, including the bachelor party. A lot of bachelor parties these days take part in different areas rather than in the same bar you always go to. If the Best Man is planning such a going away Bachelor party, you need to take days off from your work. Do it as early as possible as leaving this matter till the last minute may result in not getting the days off because of work issues or what not.
Plan for the Bachelor Party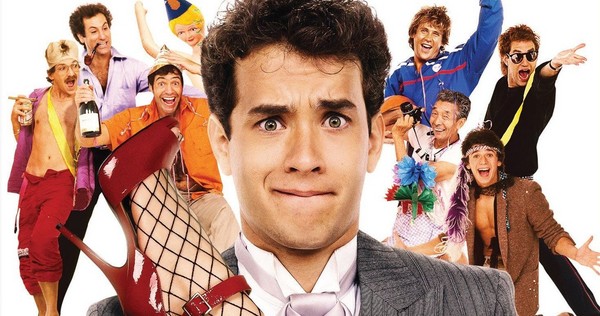 Sure, it's actually the Best Man's duty to plan for this particular event, but it never hurts anyone to chip in. Ask the Best Man what he has in his mind and help in coordinating this party, whether by your valuable input or by helping him finance it. It's part of your groomsman duty to make sure that everything goes smooth for the groom, and the Bachelor party is such a big deal that most men look forward to it. Even though it's mostly the Best Man's duty, you should also lend whatever help you can to make up to your friend.
Attend All the Events before the Actual Event
That includes the engagement party, the bachelor party, and the wedding rehearsal dinner. Unless you have some major responsibilities at work or home, you are supposed to attend all these events as a groomsman. Sure, a rehearsal dinner might not seem as fun as a bachelor party, but that doesn't mean that you shouldn't make sure that everything goes right on the actual big day. To make sure that it goes all right, you need to learn the order of the processional and recessional, which you can learn in the rehearsal dinner.
Buy a Wedding Gift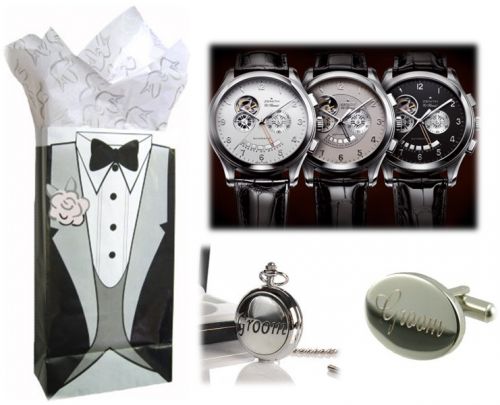 And do it as early as possible. Having more time in hand will make sure that you get more time in choosing a gift that will be special to the couple. Buying a gift on the last minute on the other hand, will do the opposite. It's the duty of the groomsman to get the couple a gift on their wedding day. If you are unsure about what to get them, you can check out their registry and see what they want that they can use together. If they are not using a traditional gift registry, a great idea can be splitting the cost for a bigger gift or vacation or even part of their honeymoon with the other groomsmen or wedding guests.
Book Hotel Reservations
Generally the couple books out hotel rooms near the wedding venue. Make sure that you reserve a room for yourself as soon as you are notified of this information. This will help the couple in avoiding having last minute panic in the wedding because one of their groomsmen is missing. Always keep in mind that one of your duties is to make their day better. Being on time and getting on cue on the wedding day is part of that. This is even more crucial if your friend is having a destination wedding. Getting to the venue earlier than the rest of the guests is one of the jobs of a groomsman.
One Day before the Wedding
Attend the Rehearsal Dinner
The sole purpose of the rehearsal dinner is to make sure that everything goes as smoothly as possible on the actual big day. Make sure that you attend this dinner to know where you have to stand during the ceremony. Also, whom you have to walk down the aisle with. Also know beforehand about the photos and where they are being taken. Knowing your procession partner beforehand, most likely a bridesmaid from the bride's side, is also a good idea.
Help with Guests
This is even more important for guests that live out of the town or if it's a destination wedding. Make sure that you help the guests to get in the hotel without any hassle. If one of the guests end up not getting picked up from the airport at the right time, it will become a headache for the groom and the bride. So to help them not panic because of these things, coordinate and talk with your fellow groomsmen and approach accordingly.
Practice the Walk or Dance with Your Partner
Again, this is why it is crucial to attend the rehearsal dinner. Practice the walk if you have to with your procession partner to not make a scene on the wedding day. You can also practice a little dance number with her if you are really not sure about your dance moves. Practicing might not make you a better dancer overnight, but at least you will feel better and more confident knowing you have tried rather than going in completely blind.
Decorate the Honeymoon Car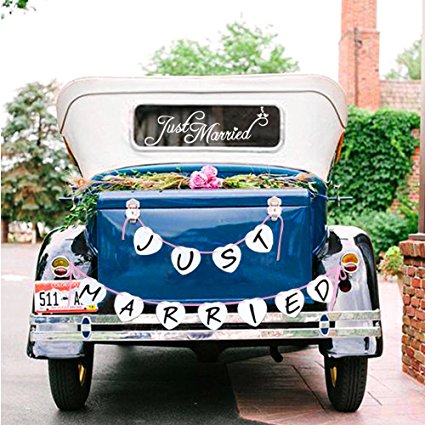 If the newlywed couple are heading to their honeymoon straight from the wedding venue, you can help in decorating their car. You can work all together with the rest of the bridal party to make it as lavish or minimal as you like. It's one of the last things you will do before the actual wedding takes place, so going all out and having all the fun is a good start. You can buy decors such as 'Just Married' labels or make them on your own if you are planning to go all out.
On the Wedding Day: Pre Ceremony
Sit with the Groom
Or do anything that is required to keep the groom calm. It's super common to get wedding jitters and last minute second thoughts on the wedding day. Your job is to make sure that they don't lose it entirely. Do what you have to do that, be it talking or playing a game or two, or taking them through the entire process and explaining in a calm and reassuring manner.
Get Ready with the Groom
Make sure you are ready before leaving for the venue. You need to make sure that you have your necktie and shoes instead of forgetting them back at the hotel or home. Before the big event, you will get dressed with the groom, stay by him while he becomes a nervous wreck, share a toast or two with him, and then take a few good pictures for capturing it all. Getting ready with the groom is important because it not only sets the mood for the ceremony, but also makes sure that the groom is not alone in a room to get nervous all by himself.
Have Snacks Ready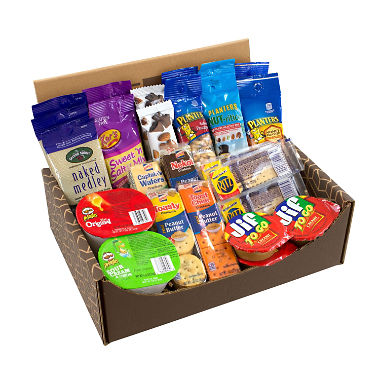 Plan to bring some of the groom's favorite snacks and drinks to the wedding with you. Nerves and jitters can lead to not eating prior to the actual ceremony, and drinking on an empty stomach is never a good idea. So focus on keeping both the groom as well as other fellow groomsmen well fed by having some snack on hand. Make sure that the groom has had something to eat before he has to walk down that aisle. Also, having dry snacks like chips, cookies etc. is better than getting messy food like tacos as they can leave stains on your wedding attires.
On the Wedding Day: Ceremony
Help Guests in Getting Seated
If the couple hasn't appointed someone specifically to work as an usher, it's the job of the groomsmen to do that. The best way to avoid any confusion at the wedding day is to arrive at the venue earlier and get a good look at the seating arrangement. Also, if a bunch of guests arrive together, get the oldest person to their seat first. If you are escorting a woman, you can take their arm and help them sit in their seat by adjusting the chair for them.
Know the Venue
And not just the location of it, but instead the interior of it. You have to know the details of the venues as well as important locations such as the washrooms, the coat check and where to place the gifts. The Best Man from the groom's side, as is the Maid of Honor from the bride's side are generally the ones who get asked stuff like this, but since they have tons of other duties to fulfill, make sure that you help out by knowing these important stuff beforehand.
Know Your Cue
The rehearsal dinner will let you know and help you practice about the processional order and your cue on it. It is very important that you know exactly when you have to walk down the aisle and who you are supposed to accompany with. Some weddings have bridesmaids and groomsmen walk separately, but if that's not the case for the wedding, you should know your partner for the procession.
Stand with the Groom
This is one of the main reasons why you were asked to be a groomsmen. The groom needs to have his groomsmen by his side. When you are standing at the altar, there are eyes on you, as well as are cameras. To avoid getting made fun of in the future once the photos come out, make sure that you don't make any funny faces. Smile gently, and laugh, if necessary, and just pay attention to the ceremony itself.
Take Photos
Make sure that you know which photos you are supposed to be in. Groomsmen are supposed to be in group photos and wedding photographers usually have different fun ideas they want to try out with both the groomsmen and bridesmaids. Make sure you know when such photos are taken so you don't end up being missed out. Also, the couple will likely not like it that you are not in the group photos as it will make their groomsmen herd incomplete.
On the Wedding Day: Reception

Look After the Guests
Couples generally take their photos between the ceremony and reception. It's one of your duties as a groomsman that the guests don't get bored during the photo sessions. If you see someone sitting alone, consider accompanying that person, or even introducing them to the other guests. Make sure that everyone is having a good time so that they can look back to this day with fond memories.
Dance
Even if you have two left feet. Yes, dancing might not come naturally to you, but nobody's there to judge you like you are on Dancing with the Stars. The groomsmen and bridesmaids generally are one of the first ones to dance at the reception, after the newlyweds and their parents. So don't be shy and join in the party. Once you start having fun, you will notice that no one really cares about your pristine dance moves.
Send Off the Newlyweds
As the big day finally is over and the night draws to a close, make sure to properly send off the newlywed to the hotel or off to their honeymoon. The groomsmen might also have to wait for the last party guest to leave to make sure that all the vendors have been paid. Also make sure that all the important items, such as wedding gifts, have been collected.
Collect and Carry the Gifts
As already mentioned, it is important that you stay behind once it's all been done and dusted to make sure that all the wedding gifts are collected. Then you can help in carrying the gifts to the car to go with the couple or family members of the couple.
The Ultimate To Do List
(Or things to check off to make sure you are not forgetting anything as a groomsman.)
Get a suit or attend a suit fitting if the groom is paying.
Attend all pre wedding events.
Buy a wedding gift.
Be ready to run last minute errands if necessary.
Get ready with the groom.
Make sure the groom gets to the altar on time.
Walk with the procession partner on cue.
Stay beside the groom during the ceremony.
Act as an usher and greeter.
Know that you have to dance with a bridesmaid if it's a traditional setting.
Know the venue well to answer wedding guests.
Help clean up if necessary.
Collect gifts and cards.
Be a good friend to the groom to help him get over the jitters.
Being a groomsman is an honor. Your friend is essentially counting on you to make his best day even better. It is your duty as a groomsman to make sure everything goes smoothly for both the groom and the bride. If you ever feel overwhelmed because of this, just consult with your groomsmen and do it as a team. It's also important to have fun with your friends, especially during the reception, so make sure you don't forget to do that while performing your duties.
Pin for later