10 Gift Ideas for a Colleague's Birthday!
last updated:
Oct 22, 2018
1643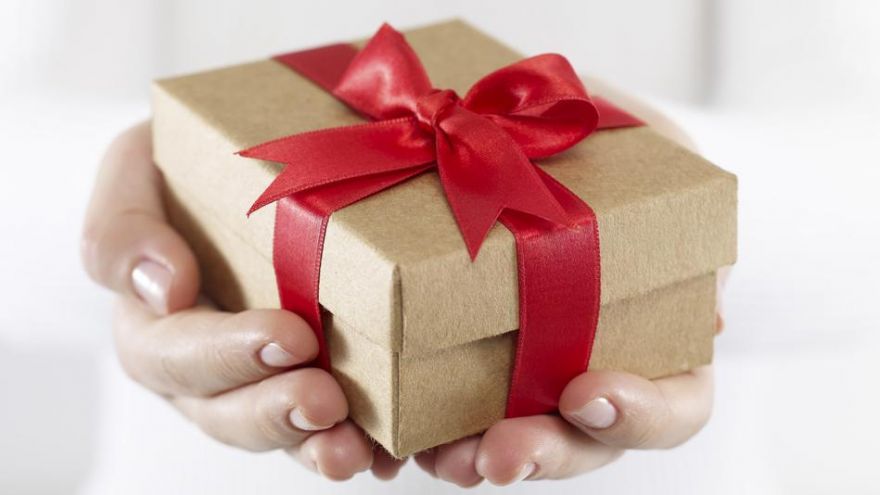 Most people know that buying gifts for colleagues usually means a lot of gift cards for local coffee shops, but what if you had the ability to give someone a gift that you might actually want to keep for yourself? There are plenty of great co-worker birthday gifts that you can find that they'll actually use and appreciate, naming you the best gift giver in the office. Below are our 10 favorite gift ideas for a colleague's birthday that you surely won't regret once they open their present!
Chocolate covered strawberries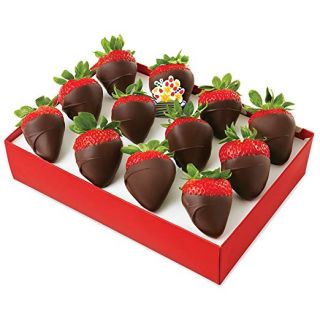 As long as you know that the recipient doesn't have an allergy to chocolate or strawberries, this edible gift can be a phenomenal way to say you're thinking about someone on their special day.
There's nothing more delicious than the combination of sweet fruit and sweet chocolate, especially if there are drizzles of white chocolate on them as well. You can bet that they'll finish the box off before the end of the day and the best part is that you can either make them at home or buy them from an inexpensive gift shop.
Lottery ticket bouquet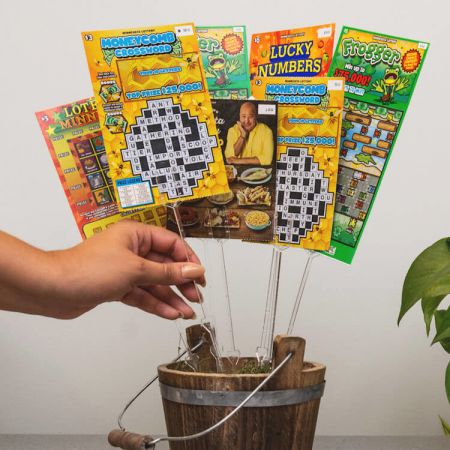 What would be a better gift than giving someone the option to win millions of dollars? Lottery tickets are one of those gifts that people might not be likely to buy for themselves but would certainly appreciate if they were to receive them. With the lottery ticket bouquet, you tape the tickets to skewers and then stick them in a pot with floral foam to have them stand up straight. The entire idea is to make it look like you're giving an arrangement of flowers, just with plenty of chances to win big!
We love the lottery ticket bouquet idea because you can easily set a budget and stick to it, plus you can fill it up as much as you want, for example, opting for $1 tickets to make the bouquet fuller or several $5 tickets.
Airplane cocktail kit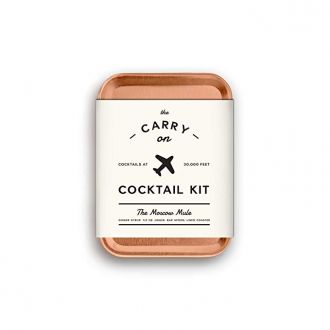 Is there someone in the office who is always heading out on business trips? What if you had the ability to give them a TSA-approved cocktail kit that they can bring with them to calm their nerves before taking off? There are plenty of different cocktails that you can choose from including Moscow mule, gin and tonic, champagne, Bloody Mary, and even old-fashioned.
In each kit you'll receive a tin to carry all of the pieces of the kit, a recipe card, a spoon, a ½ ounce jigger, linen coaster, and ginger syrup, all they have to do is buy the alcohol while on the plane!
The world's smallest violin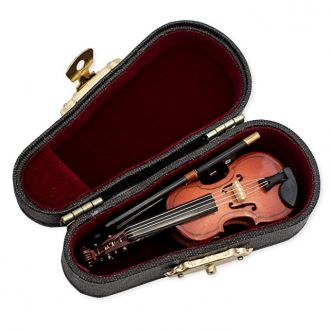 There's nothing more frustrating than dealing with employees or coworkers who always have something to complain about, but unfortunately, it's part of the job. If you're looking for the perfect gift for your boss or a colleague that you know has to deal with constant complaints, the world's smallest violin is a hilarious and kitschy gift.
If you're working with a really tight budget, it's a small yet thoughtful gift that will surely get a chuckle out of everyone in the room.
Retirement countdown clock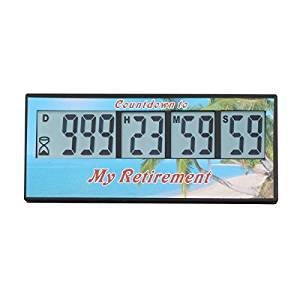 There's nothing better than being able to count down the days until you can spend more time with your family and less time slaving over a desk, which is something that everyone can agree with. As another great kitschy gift to give someone, the retirement countdown clock is easily one of our favorites on this list.
Whether they decide to display it on their desk or if they keep it on their dresser at home, they'll have a realistic and up-to-date countdown for when they can leave the office and enjoy the fruits of their labor.
Electronic notepad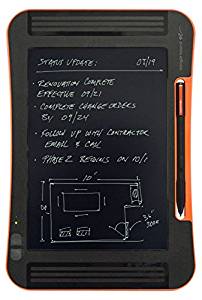 As a gift that is recommended for your favorite person in the office, mostly because it's a more expensive gift than other ideas on this list, electronic notepads are booming in popularity. These unique devices give you the ability to draw or write remotely and whatever is on the notepad will directly translate onto a connected device, such as a computer.
It's a phenomenal gift for someone who is always responsible for hosting presentations, as they'll have the ability to make markups and make the most out of their presentation in real time.
Portable cell phone chargers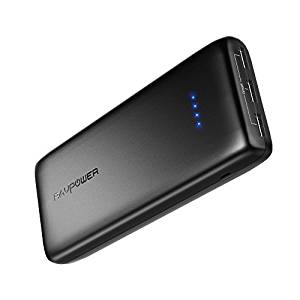 Nearly everyone in the world has a cell phone and if you work in an industry where you always have to be connected, running out of battery while commuting to meetings or if you're at home and forget to plug your phone in can be a real headache. Portable cell phone chargers are great little devices that are more affordable than you think, and the recipient is sure to use theirs on a regular basis.
There are plenty of different types of chargers that you can choose from, as some come in the form of a case that always stays on the phone and others are portable power banks that you charge separately.
Fidget dice
Is the person you're buying for the type of person who always bangs their pen against their desk or taps their feet? You can guarantee that a pair of fidget dice would be a very useful tool to have at their disposal to keep their hands busy while their mind is working. On each pair of dice, there are different functions such as switches, buttons, and dials that they can play with to stay entertained without disturbing the rest of the office.
Bathtub wine glass holder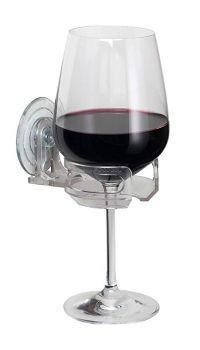 What's more comforting than soaking in a bath at the end of the day and enjoying a glass of wine? Without a bathtub tray, a bathtub wine glass holder is a great alternative as it keeps your drink in place without the worry of spills or broken glass.
You'll also find that with the help of the suction cup, it can also be used in the shower, which makes it quite versatile for everyone.
Gift cards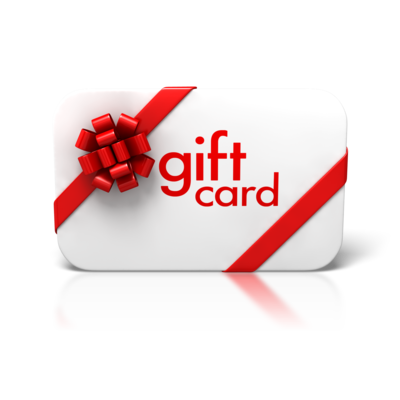 If all else fails, or if you don't have the time to find a gift for someone at work, you can always rely on gift cards to popular fast food or coffee shops in the area. If you really want to go above and beyond, we recommend visiting websites such as Groupon to find different deals for adventures in your area that you can give as a gift. This can help your coworker experience a ton of different exciting places that are right in your backyard.
Final Thoughts
No matter what you give someone as a gift, they'll likely be appreciative, however, with the help of these fool-proof gift ideas, you'll be able to make sure they use what they are given. What makes this list of gifts even better is that you don't need to know your colleague personally, especially if you want to give them something funny that they are sure to remember over the years.
From fidget dice to keep them from tapping their feet all day long to electronic notepads that they are sure to use at work and at home, there are plenty of great options to choose from.
Pin for later