6 Gift Ideas for Your Lover That Are not So Expensive!
last updated:
Jul 17, 2019
1209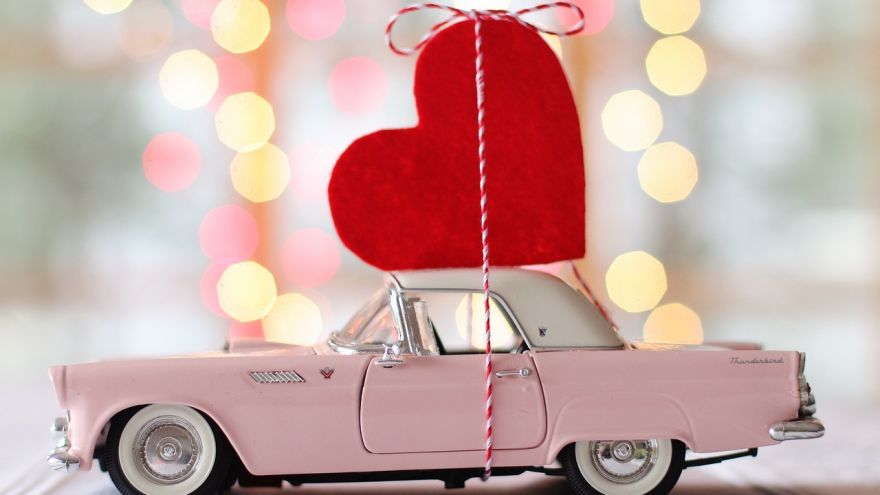 It can be every person's dream to give a friend or a loved one a gift that would typically fall out of their budget, however, there's no need to spend a lot of money on a gift when there are plenty of affordable things that simply look expensive. Below are some phenomenal things that you can buy for someone close to you that won't break the bank but look like they cost a lot more than you would think.
1. Contoured Sleeping Mask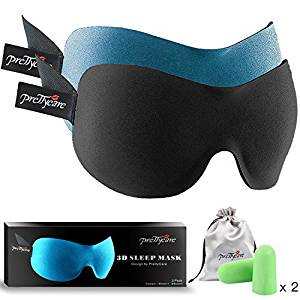 If you have a friend or a family member that loves to get a lot of rest at the end of the day, a facemask can be a great option. With that being said, you don't need to get one of the cheap looking ones from the dollar store when you can easily find high-quality professional sleeping masks for around the same price.
A contoured sleeping mask offers a luxurious feel that you won't get from any other type of mask on the market, especially as it's specifically designed to fit all of the unique shapes of your face. Another great advantage to these sleeping masks is that they're constructed using luxurious materials, giving the wearer the same feeling that they would have if they were visiting a high-end hotel or resort.
2. Glass Decanters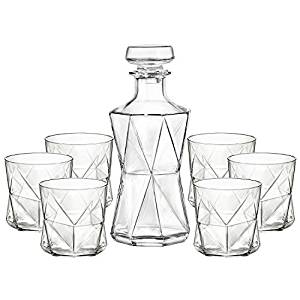 There's nothing better than being able to buy some unique gifts for a friend or family member who has recently moved into their home, and with the help of decanters, they can put absolutely any alcohol in them as they please. Not to mention decanters are also much more aesthetically pleasing than regular liquor bottles being displayed on the shelf.
Before you settle on a set, you're going to want to take the décor of the house into consideration and choose a design that looks equally as classy as it does expensive. For example, a glass decanter with a gold base or with unique etching will surely look like it cost hundreds of dollars when in fact; three different decanters may have only cost you $25 at most.
3. Music Playing Shower Head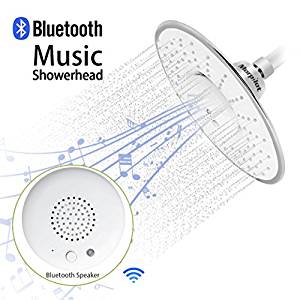 It can be incredibly comforting to jump into the shower after a long day and have all of your muscles tended to with the help of a rainfall showerhead. To add even more luxury to your showering experiences, imagine a showerhead that also played music. Plenty of people love listening to their favorite tunes while they're showering, the main problem is that they may not have a waterproof phone or their phone might not have loud enough speakers.
A great solution to that problem is a music playing shower head that can sync with any smartphone, cleans your body perfectly, and gives you a safe and convenient way to play your favorite music. The best part is that with all of its technology, most people would assume that it's a very expensive gift, however, these special shower heads are so popular that they're very affordable but give you a whole other showering experience you never knew existed.
4. External Battery Pack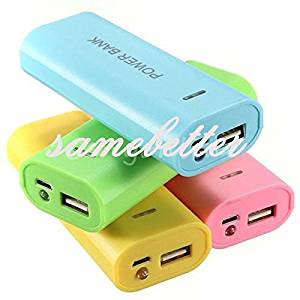 If you know someone who is constantly on their phone and always asking to borrow your charger so that they can keep playing games, texting, or calling friends and family members, an external battery pack is more than a cool gift – it's a lifesaver! The best thing about these unique devices is that they are incredibly affordable (typically under $20), and they can give you an entire charge on your battery if your phone is at 0%.
Another interesting thing you'll find with external battery packs is that they come in a wide variety of different shapes, colors, and styles, depending on how the recipient will use their gift. For example, if the person you're buying for usually doesn't have a purse or a handbag, you're going to want to find a smaller charger that they can carry in their pocket.
5. Unbreakable Wine Glasses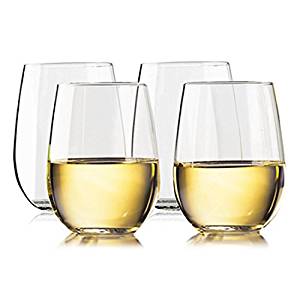 It's likely that we all know one or two people who have the tendency to knock over glasses, walk into walls, or even trip over their own feet. But this doesn't mean that they shouldn't be able to have beautiful things in their home, in fear of them knocking them over and breaking them. Unbreakable wine glasses are the perfect inexpensive gift for the wine lovers in your life and the best part is that you would assume they would be expensive, as most drinkware is, but they are incredibly affordable.
There's no need to worry about your gift breaking the first time they use them, as these wine glasses are surely designed to last through the years and with regular use.
6.The Number of Gifts is Endless!
There are plenty of creative and unique gifts that you can get for under $20, all you have to do is open your mind and think about some cool things a friend or a family member would love to have in their life. Instead of sticking to a low budget and having the gift look like it was bought on a low budget, with these gifts, you have the ability to give something that seems expensive but in reality, cost you little to nothing.
Pin for later