Dinner Party Favor Ideas: Winter Edition
last updated:
Dec 10, 2018
2526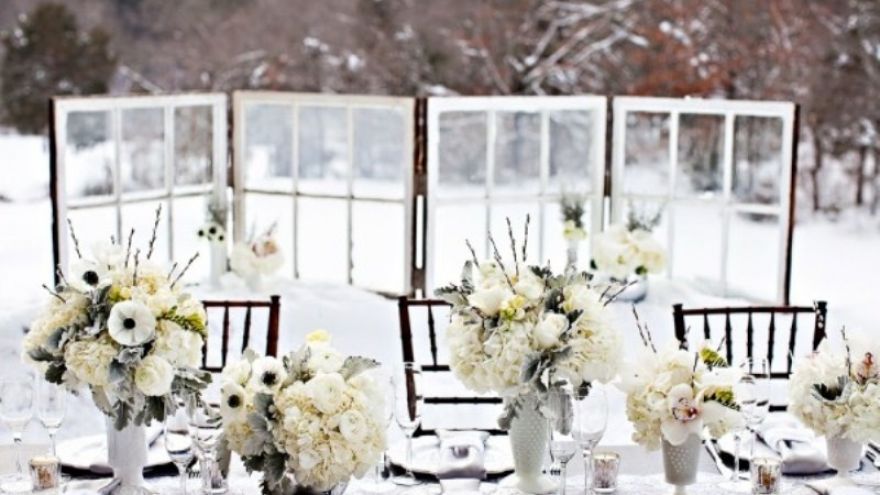 If there's one thing that everyone knows about winter it's that you're going to get invited to many dinner parties and possible host one or two of your own. This means you're going to have to get prepared to either create dinner party favors for your guests or to bring to a friend or family member's home. We've found all of the best dinner party favor ideas for this upcoming winter season so you're always prepared for every holiday event you'll be invited to or will host.
1. DIY Holiday Jars
Creating holiday jars is not only a great and unique gift to give to your dinner party attendees, but it's also a fantastic way to create place settings for the dinner table. You can be as creative as you want to be, as your main job is to create some type of winter scene inside of the jar with the name of the guest clearly visible.
What You'll Need:
Christmas tree decorations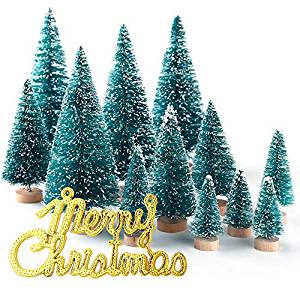 Mason jars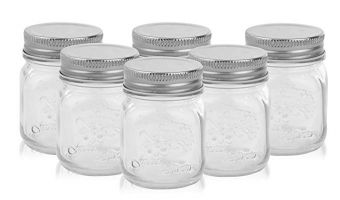 Mini chalkboards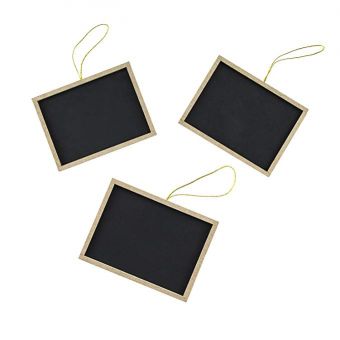 Chalkboard pen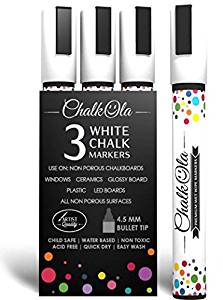 Fake snow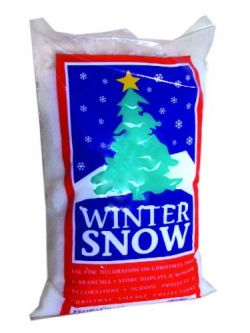 Step 1: Open the mason jar and fill the bottom of the jar with the fake snow, adding in the Christmas tree decoration and ensuring that it's sitting properly in the jar.
Step 2: Write the name of the guest on the mini chalkboard using the chalkboard pen and tie it to the front of the mason jar.
Step 3: Add the lid back onto the mason jar and place it by the table setting for each guest.
2. Mini faux succulents
There's nothing better than being able to add a bit of liveliness to your dinner table and your home, which is why we love the idea of giving your guests a faux succulent or any other type of plant that they can take home with them. The benefit of fake plants is that the guest doesn't have to worry about keeping it alive and you have the ability to add a little more of a holiday flair to the party favor to help tie it into the occasion.
What You'll Need:
Mini planted faux succulents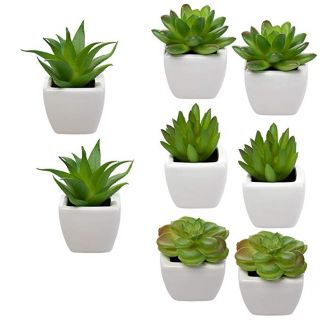 Glitter craft paint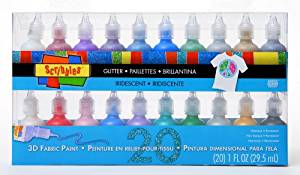 Paintbrushes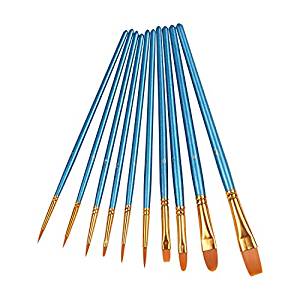 Step 1: Take the mini planted faux succulent (or plant of your choosing) and use the glitter craft paint to gently paint the edges of the plant to help add a little bit of sparkle.
Step 2: Allow a sufficient amount of time for drying before putting them on the table, as you'll want to make sure that the glitter doesn't transfer to your plates or cutlery.
3. Winter cocktail cookbooks
Another thing that is quintessential to the holiday season is being able to get together with friends and family and enjoy a couple of festive beverages, such as eggnog, hot toddies, and more. With the help of "Winter Cocktails" by Maria del Mar Sarcasa, you'll be able to give your guests something that they'll be sure to use throughout the holiday season.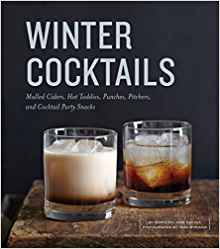 What you'll love even more about winter cocktail cookbooks as a party favor is that you can bring it as a gift to a friend or family member's house who is hosting a party. Plus, as the gift is available through Amazon, you can choose between Kindle or Hardcover versions depending on your budget.
4. Homemade candied nuts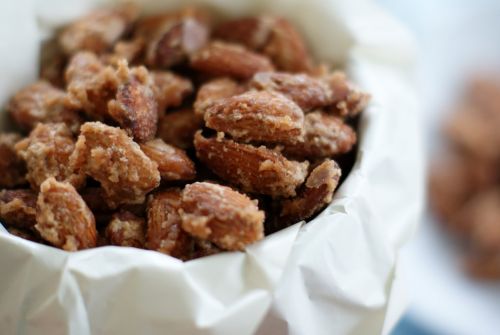 Homemade treats and snacks are a couple of things that most people love the most about the holiday season and with the help of homemade candied nuts, you can add a festive appeal to your dinner table or you can give a host a gift that they'll be sure to enjoy on nights when they're looking for something to satiate their sweet tooth. Not to mention candied nuts are incredibly easy to prepare the night before you're expected to arrive or host the dinner party.
What You'll Need
1 pound of natural almonds
1 pound of natural pecans
1 ½ cups of granulated sugar
2 teaspoons of cinnamon
½ teaspoon of sea salt
2 egg whites
2 teaspoons of vanilla
Step 1: Combine the sugar, cinnamon, and sea salt in a small bowl, making sure everything is thoroughly mixed together.
Step 2: In another bowl, combine the egg whites and vanilla, whisking until the mixture is frothy.
Step 3: Add the nuts to the egg mixture and coat them well, mixing in the sugar to coat all of the nuts.
Step 4: Pour the nuts into a slow cooker and bake on low for 2 hours, making sure that you stir the ingredients every 30 minutes.
Step 5: Once the 2 hours has passed, put the nuts on a baking sheet and allow for cooling time.
5. Christmas bell bracelets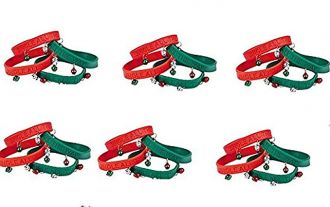 If you're looking for something that is very affordable but still offers enough holiday cheer to make any winter dinner party a memorable event, we love the idea of these Christmas bell bracelets. Even though they're not as luxurious as some of the other favors on this list, they're the type of gift that everyone at the dinner will love, as it brings a little bit of fun into a more serious dinner setting. With your order, you'll receive 24 green and red bracelets with fantastic bells attached to the rubber bracelets.
We also found that these are great gifts for kids that might be attending a dinner party and they can even be used to play games after dinner has been served. For example, if you want to play a safe game of hide and go seek where each person has to jingle the bells on their wrist in order for the seeker to find the people that are hiding.
Final Thoughts
No matter if you're hosting or attending a dinner party, it's important that you think about favors to either give to the attendees or the host. With these fantastic holiday inspired gifts, you'll be able to show up to a friend or family member's event with something they'll be sure to appreciate. There's something for everyone, all you need to do is get a little creative and take the time to partake in some quick and easy wintertime crafts!
Pin for later