The Best Cookie Flavor Ideas That Taste and Look Awesome on Your Coffee Table!
last updated:
Oct 30, 2018
1894
Cookies are a delicious treat, however, it can get really easy to fall out of love with traditional peanut butter and chocolate cookies over time. This is when you're going to want to start looking for new and innovative flavors that will still tantalize your taste buds but help to elevate your baking. We've collected our favorite cookie flavor ideas that you can easily achieve at home, even if you're a novice baker and they make great treats for the end of a long week, for a present, or even around the holidays.
Cinnamon Roll Sugar Cookies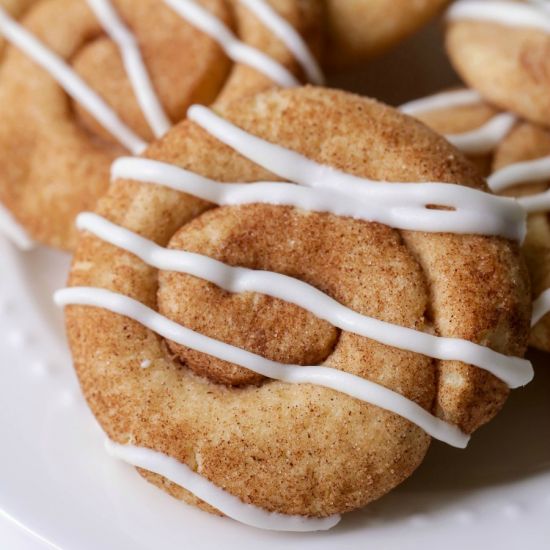 When we first heard about this recipe, our mouths nearly dropped to the floor. The idea of combining the sweet and spicy flavor of cinnamon buns in a cookie shape? Yes, please! It's a relatively simple recipe that anyone can do, which also makes it a great activity for the whole family.
Ingredients
1 cup of softened butter
3 eggs
2 cups of sugar
1 teaspoon of vanilla
6 cups of flour
1 cup of sour cream
2 teaspoons of baking powder
2 teaspoons of baking soda
¼ teaspoon of salt
1 ½ cups of light brown sugar (divided into ¼ cups)
1 ½ tablespoon of ground cinnamon
12 tablespoons of softened butter
8 ounces of cream cheese
½ cup of powdered sugar
4 tablespoons of milk
Directions
By using an electric mixer, cream the butter and sugar together. You can then add into the sour cream, vanilla, and eggs until combined. Afterward, add in the baking powder, salt, baking soda, and flour.
Separate into two batches and wrap the mixture in plastic wrap, chilling for at least 2 hours.
Once the mixtures have been chilled, cut the dough and roll into small disc shapes. Use 2 tablespoons of softened butter to spread across the rolled discs and then place on a lined baking sheet.
Bake the discs for 11 minutes at 350 degrees and remove from the oven, letting them cool for approximately 5 minutes.
Start to prepare the frosting by beating the cream cheese until it is smooth and add in the milk and powdered sugar until the frosting reaches your ideal consistency.
Frost the cookies and place them in the fridge until you are ready to serve them.
Brown Bourbon Butter Spice Cookies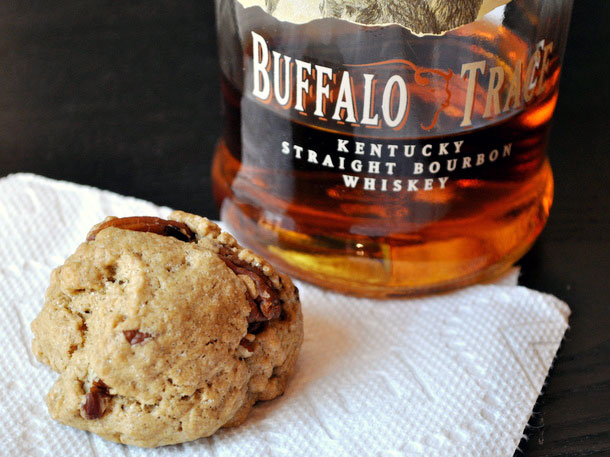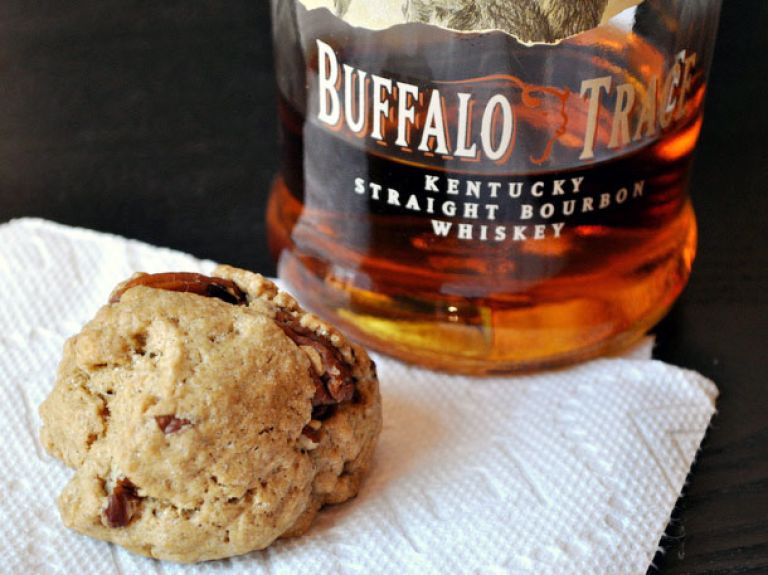 You might be wondering, how can you use alcohol as one of the main ingredients in cookies? These Brown Bourbon Butter Spice Cookies are sure to impress, especially if you're looking for an ingredient that will cut away some of the sweetness and add a more elevated flavor to your sweets.
Ingredients
2 ½ cups of flour
12 tablespoons of unsalted butter (browned)
1 ½ teaspoon of baking soda
½ teaspoon of salt
¼ teaspoon of nutmeg
¼ teaspoon of cinnamon
¼ teaspoon of allspice
½ cup of light brown sugar
½ cup of dark brown sugar
½ cup of granulated sugar
1 egg yolk
1 egg
3 teaspoons of vanilla
2 tablespoons of Bourbon
Directions
Preheat your oven to 325 degrees and line your baking sheets with parchment paper.
Combine the baking soda, cinnamon allspice, nutmeg, and flour in a medium mixing bowl and set it aside.
Using an electric mixer, combine the browned butter and all of your sugars until everything is blended well together. Add in the egg yolk, egg, and vanilla, mixing until combined. Add in the Bourbon and mix until it is thoroughly combined.
Add in the dry ingredients and once the mixture is complete, use an ice cream scoop to place dollops of the dough on your baking sheets, placing them in the oven and cook for approximately 12 minutes.
Allow the cookies to cool for about 5 minutes and then transfer them to a cooling rack or tray.
Pub Cookies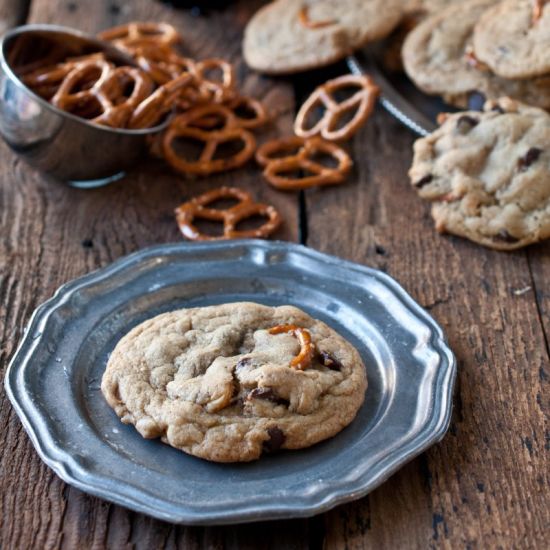 As another interesting recipe that combines both sweet and salty, these pub cookies include all of the ingredients that you would expect to see at your local bar including beer, pretzels, and chocolate. It's surely one of our favorites if we're looking for something that isn't too rich but also helps to satisfy our sweet cravings.
Ingredients
¾ cup of butter
2/3 cup of brown sugar
½ cup of white sugar
12 ounces of porter beer
1 egg and 1 egg yolk
1 teaspoon of vanilla
1 cup of flour
¾ cup of bread flour
1 teaspoon of cornstarch
¼ teaspoon of salt
½ teaspoon of baking soda
1 cup of dark chocolate chips (60%)
2/3 cup of mini pretzels (broken)
¼ cup of honey roasted peanuts
Directions
Add the beer to a pot over medium heat and stir until it's reduced to 1 tablespoon.
Combine the butter and both sugars in a mixing bowl, beating them until they are creamed. Then you can add in the yolk, egg, beer, and vanilla until well combined.
In another bowl, combine your baking soda, cornstarch, both flours, and salt. You can then add the dry ingredients to the wet ingredients, mixing on low until they are combined. Add in the pretzels, peanuts, and chocolate chips until they are incorporated.
Cover your desired baking sheet with parchment paper and drop golf ball-sized dollops of the mixture onto the sheet and then wrap the entire tray, putting it in the fridge for at least 4 hours.
After the 4 hours is up, preheat your oven to 350 degrees and then bake the cookies for about 19 minutes.
Final Thoughts
With plenty of cookie recipes in the world, finding a new favorite can be tough, especially if you're looking for something that is outside of the norm. With these three phenomenal cookie recipes, you're sure to find something that your entire family will enjoy when they start craving something sweet.
No matter if you're trying to find a gift for your neighbors for the holidays or if you're simply interested in making a batch of sweets for yourself, the options are endless as long as you're a little creative in the kitchen!
Pin for later