The Types of Plants That Grow Anywhere
last updated:
Apr 08, 2019
10237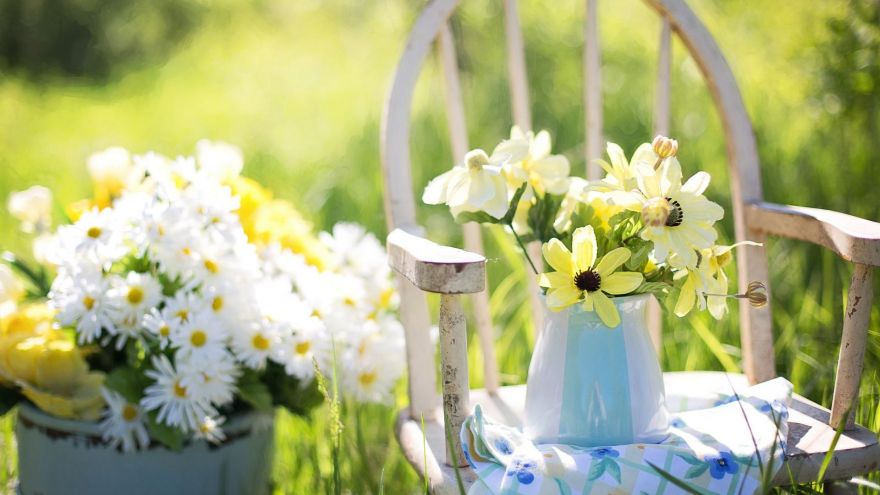 Home owners love the idea of having access to a beautiful property that can make them proud of their home. One of the best ways you can create a stunning landscape is to focus on gardens both outside and inside of your home. If you're not the type of person who has had luck with home gardening in the past, the idea of owning plants can be intimidating. Luckily, there is an assortment of plant varieties that you can't kill even if you tried.
Below are some of the best species of plants for beginner gardeners or people that seemingly missed the green thumb gardening gene.
Daylilies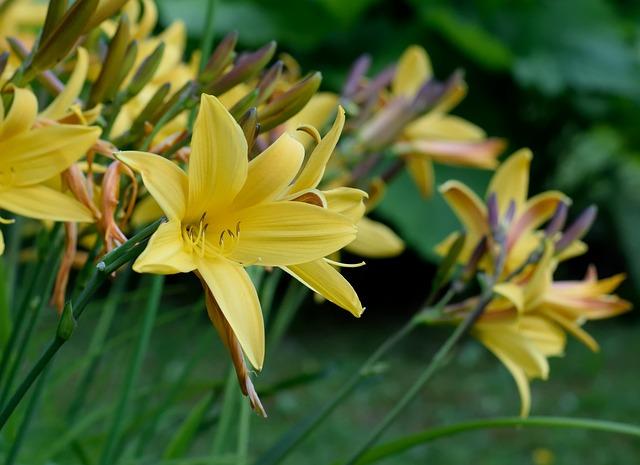 Filled with some of the most vibrant and stunning colors, daylilies are phenomenal flowers that thrive best in any type of sunny area. Not only are they beautiful to look at, but also they're resilient and hardy flowers that will surely add to the aesthetic appeal of your home.
Resistant to droughts and insects, you won't ever have to worry about the plants dying as a result of missed watering days, gnats, or ladybugs in your immediate area. One of the best features of daylilies is they thrive during all times of the season and only require maintenance every 4 years.
Epimedium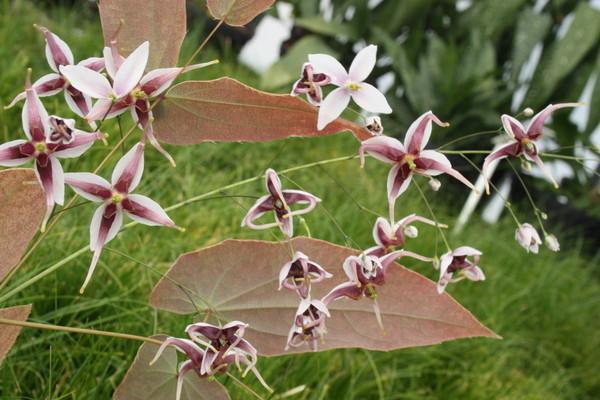 Even if you think your home isn't the perfect place for plants because it doesn't experience a lot of sun, there are plenty of plant varieties that are designed for shadier properties, such as epimedium. Also known as barrenwort, these plants are incredible if you're interested in achieving stunning groundcover that includes both blossoming flowers and thick foliage.
These plants will grow up to 12 inches tall and are incredibly resistant to droughts, much like daylilies. This is especially important if you don't have the time to allocate to regularly watering your plants but are still interested in owning your own garden. Depending on the variety you choose, the foliage may even remain green during the winter.
Coreopsis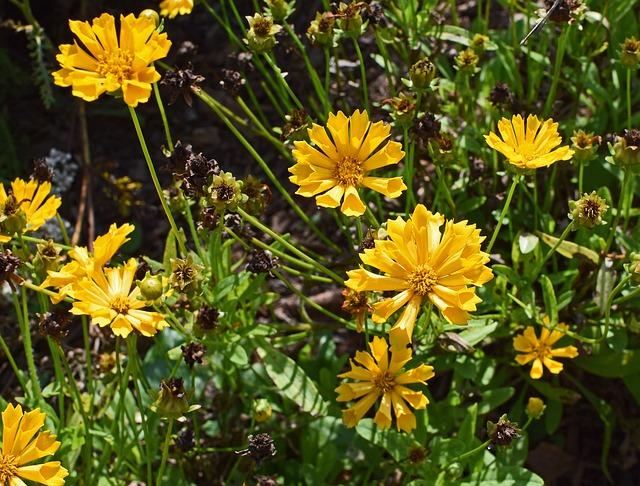 With flowers that last throughout the entire summer, coreopsis is one of the most reliable types of flowers you can grow on any property. The best part is they are native to the Americas, and so they are essential for varying seasons.
You'll love the array of colors they are available in, including red, orange, yellow, white, pink, and even bicolored blossoms. You also won't have to worry about the appearance of disease or insects, as they are extremely hardy and resilient plants.
With very little maintenance, coreopsis are a wonderful addition to a garden that may be lacking in flowers and colors.
Russian Sage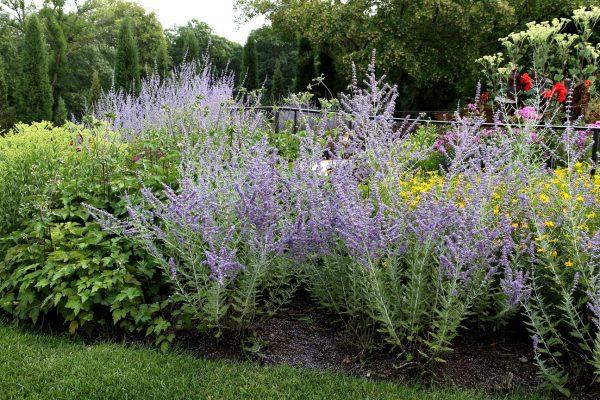 If you live in an area that isn't prone to wet seasons it doesn't mean that you have to spend a lot of time watering plants, all you have to do is find a species that is adaptable to dry conditions such as Russian sage. These plants are native to Asia, so they work well in hot and dry conditions.
Its beautiful blue-purple flowers will start to bloom in the later months of summer and will keep their stunning appeal throughout the weeks. Along with its beautiful purple flowers, you'll adore the silver tinted foliage that creates a spectacular setting for your landscaping. In addition, it is incredibly fragrant and adds to the appeal of a traditional garden.
Depending on the type of variation you purchase they can grow up to 3 feet in height and require little to no maintenance over the years.
Sedum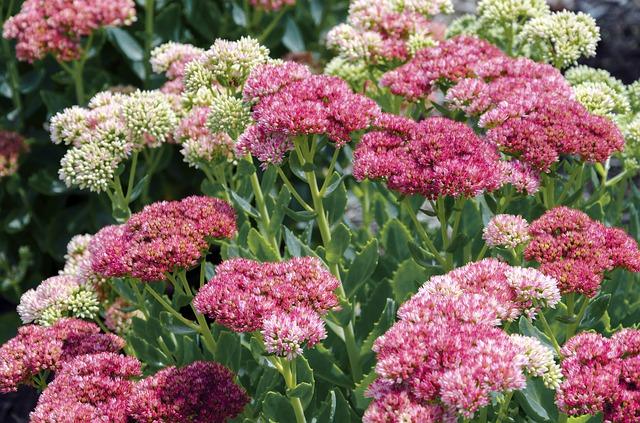 You might be thinking, it's relatively impossible to find flowers that require little to no maintenance. Well, you'd be quite wrong, as sedums are some of the best plants that you can purchase that require absolutely no maintenance. In fact, they're commonly referred to as "scrappy plants" because of how resilient they are.
You can find sedum in a variety of different colors and sizes, depending on the color palette you're trying to achieve in your garden. If you're looking for a particularly spectacular variety, consider the Dragon's Blood sedum.
In terms of their durability, sedum is perfect for all types of weather no matter if you live in an area that is prone to frost, heat, droughts, or insects. As it grows, you'll appreciate how beautifully it covers the ground. It does blossom best in sunny conditions, though it will still grow well in areas that receive little to no sun.
Coneflowers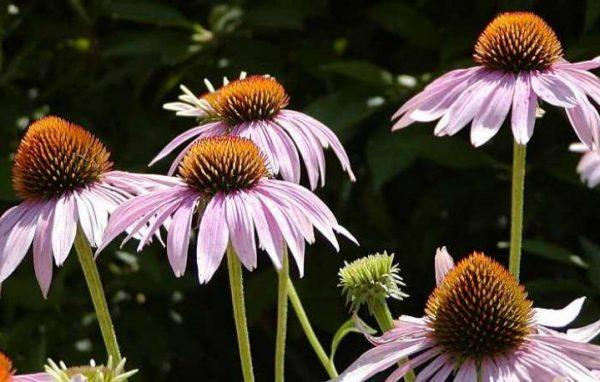 If you've ever had the ability to look at wildflowers, you've undoubtedly noticed coneflowers. They are by far one of the most popularly grown flowers in the entire United States because they offer a stunning appeal with little to no maintenance. They're also commonly hybridized so you can choose from double, triple, or single petal varieties depending on the amount of cover you need.
Much like many of the other flowers and bushes on this list, they come in an assortment of colors including red, orange, white, yellow, and the traditional purple.
When it comes to planting your coneflowers you're going to need to choose an area that offers an ample amount of sun, as they do not blossom as well in shade. They're the perfect choice for early summer and fall gardens.
Hosta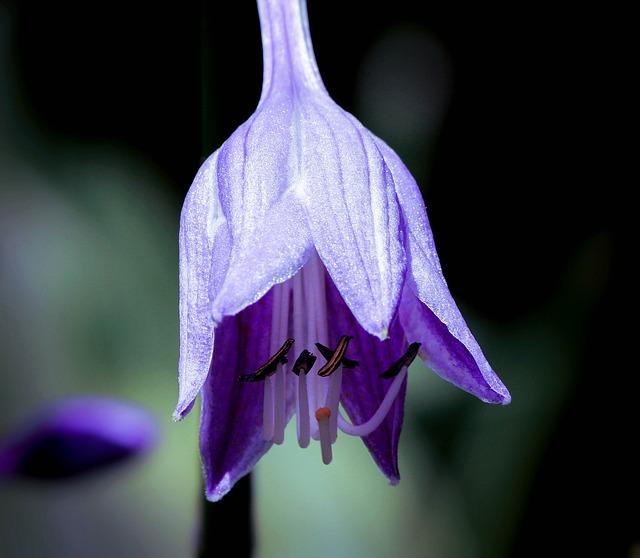 If you're looking for a plant that is going to make its home in your garden and be incredibly difficult to kill or get rid of, hosta are your best bet. They dwell perfectly in the shade and in sunlight, making them an incredibly popular plant to have. You can also grow hosta indoors, helping to create the perfect green space in your home.
Hostas are available in different sizes, shapes, and colors, including varieties that can grow as tall as 4 feet tall. One of the most notable features of hostas is they may also provide blue, white, or lavender flowers during the summer.
Owning a garden can be much simpler than you ever imagined, as long as you have access to the right species. Home owners that seem to kill every plant they own will surely love all of the flowers on this list, as once they are planted they are there to stay.
Pin for later