This product is listed here: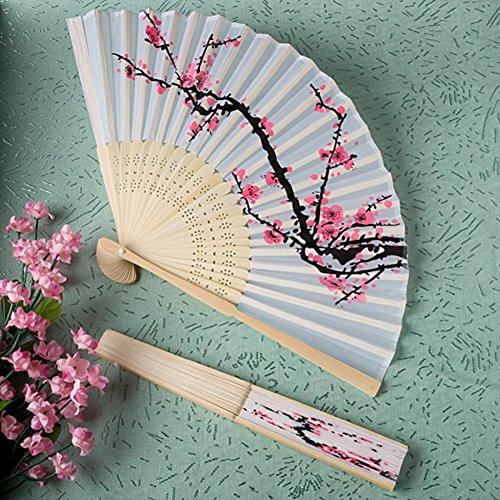 Delicate Cherry Blossom Design Silk Folding Fan
You like oriental style accessories? Well then this cherry blossom design silk folding fan will add a touch of the orient to your house or apartment, no matter where you decide to put it!
Detailed information about Delicate Cherry Blossom Design Silk Folding Fan
If you want to fan fabulously, do so with this fan that displays Cherry Blossoms. It's known to be the symbol of true love so flaunt this fan to proclaim your love for it! Besides its typical use, this fan can also be handed out as birthday and wedding favors. It has the capacity to give you the breeze you need.
It's easy to carry around so you won't have to feel that bringing a fan along is such a hassle. It's built to be compact when folded to give anyone that ease we all love. Its materials are so light that you won't feel like you're actually carrying a fan! It comes in a white box so it's also perfect to give as a gift.