This product is listed here: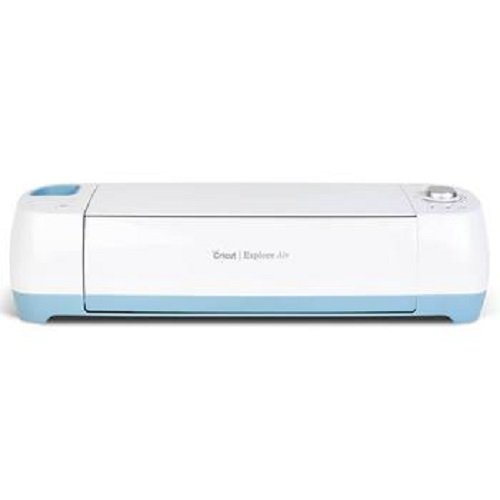 Cricut Explore Air Wireless Cutting Machine
Have you ever found yourself trying so hard to get something nice for an artist friend or family member? It always proves to be little challenging getting these talented people a present because, one, they could probably make it, and two, if you are thinking of getting them more art supplies, you can bet they have those. Especially if they are digital artists, the stuff you can get them are most likely a bit too out of range for your budget.
Good thing we found a great gift that they will surely appreciate, and that is the Cricut Explore Air Wireless Cutting Machine. A ground-breaking, innovative machine that is popular for artists because it makes their lives so much easier.
Detailed information about Cricut Explore Air Wireless Cutting Machine
There is so much that the Cricut Explore Air offers that really makes it worth to splurge on. It is a cutting machine that basically 'cuts' different materials such as paper, vinyl, cardstock, and even fabric!
Whether you want to cut something incredibly intricate or something big but simple, Cricut can do all that for you in just a few steps. It includes a dial for choosing what type of material you are cutting or you can set it to 'Smart Dial', an option that is unique for Cricut, which helps cut your design automatically without adding any specific settings, which you can do by the way.
Your purchase will also include their free iPad app and software so you can import your own images to cut or browse through thousands of designs available on their website.
WHY WE LIKE IT?
Extremely versatile, can cut through many types of materials
Wireless, so you don't need to plug to send your images to the machine
Easy to use
Comes in a nice muted blue color to escape the monotone look of most machines
WHY WE dont LIKE IT?
None
What we love about this product
Surprise your loved one with this amazing cutting machine and we bet they will jump for joy when they unwrap this. A perfect gift for crafters, makers and artists who love to personalize things, create and try different mediums to express their creativity.