This product is listed here: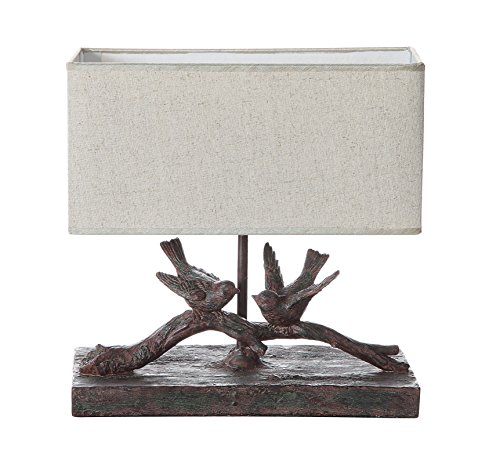 Creative Co-op Resin Bird Lamp
Over time, house décor has improved with innovations coming up. Most pieces are results of creativity and utilize readily available materials. These décor items range from flowers and wall art to stone art and lamps. While there are a variety of these in the market, it is advisable to pay attention to the themes for a complete balanced look of your space. Lamps are widely used and create a focal point for a brighter room. This Creative Co-op Resin Bird Lamp is a great option, and this is why.
Detailed information about Creative Co-op Resin Bird Lamp
This lamp, made of natural resin has a sculptured base with two birds and branches. The shade comes in a neutral color, and together with the bottom, this lamps makes a good décor item for any room. It is easy to match it up with other décor pieces to create a balanced tone of your space. When it is on, it lights up on the birds making it even more stylish.
You can use this lamp with any bulb as long as it is below 40 watts. The good thing is that the drum shade is broad enough to distribute light while maintaining a calm effect when in use. The shade measures 12.5" for length and 12" for the height.