How to Wrap Food Gifts
last updated:
Jul 16, 2018
2941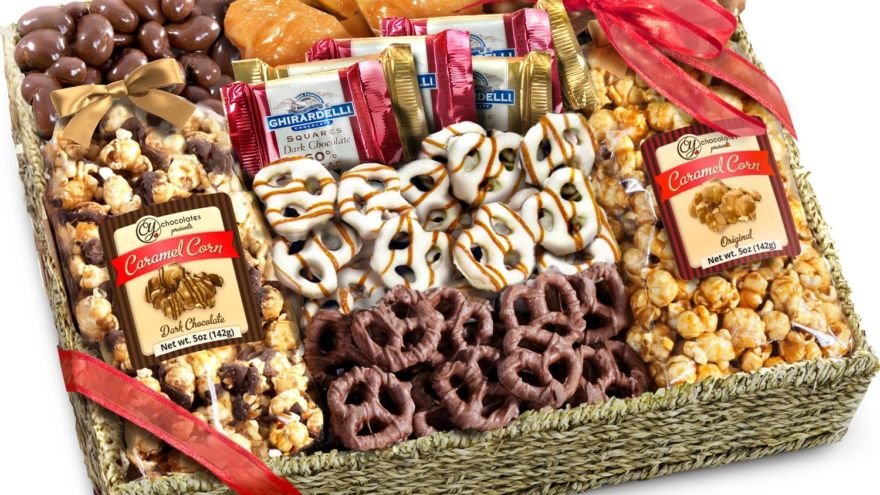 From memories of your grandma's apple pie to burnt breakfast-in-bed from an overeager child, food can hold a lot of emotions. That's one of the reasons that treats are such a popular gift.
But what meaning does a batch of cookies in an impersonal paper bag hold? No matter how much thought goes into the preparation of your gift, first impressions are the most poignant. That's why your presentation needs to be flawless.
And the first step to planning that, of course, is figuring out what you want to wrap your gift in.
In A Jar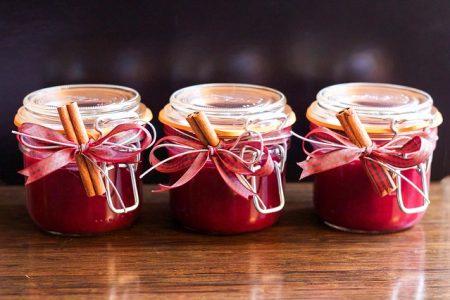 If you're planning on giving some homemade jam or putting together a recipe-in-a-jar, it can be tempting to throw on the lid and call it a day. However, just a few extra minutes can turn this tasty treat into an unforgettable gift.
First, give the jar a label. Print out a simple message and the name of the food you're gifting, then tape or glue it to the jar. Be creative with the design! If it's fun to make, it's fun to receive.
Then, decorate with ribbon. You can tie it to the lid or to the jar itself. Fun colors and patterns will really make your gift pop!
Don't forget to add a personal touch. Tying a spoon wrapped in ribbon to the side of the jar can be a nice detail, as can a tag with a nice message tied to the lid.
When you're happy with your delicious creation, stick a bow on top and deliver it to your lucky recipient!
In A Box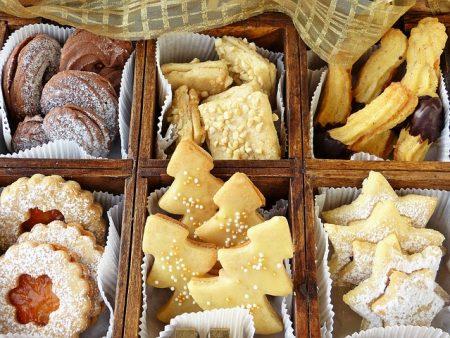 For treats like cookies and chocolate-dipped pretzels, a box is ideal packaging. The tricky part is finding the right box.
There are plenty of options at various dollar stores and craft stores. Choose a box that isn't too roomy, as a lot of empty space can make your gift seem small. While you're there, pick up some tissue paper as well.
Lining the box with tissue paper before putting in the food in is a simple way to boost the gift's presentation in a big way. Be careful with greasier foods, however, as they will ruin the tissue paper around them.
A fun and cute way to push your gift further is to line the bottom edges of the box with simple decorations. This could be stickers, rhinestones, ribbon, or anything else you have on hand. This little extra effort shows that you've really put thought into your gift.
Tie a ribbon from the bottom to the top in a neat little bow, and it's ready for delivery.
In A Bag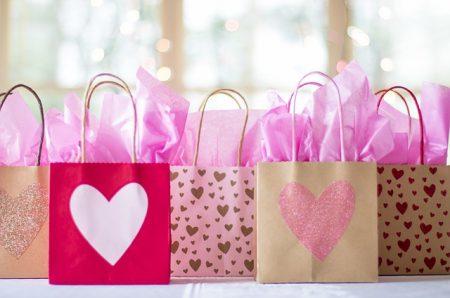 A bag is an easy way to package smaller servings of any treat. It might look plain at first, but with just a little customization, the look on the lucky recipient's face when they see it will be as good as when they taste it.
There's less space to decorate with a bag, so a cute tag is a must-have. Write a simple note on white cardstock and then glue it onto patterned cardstock so that it's framed with a nice design.
Another place where you can use a creative touch is tying the bag shut. Rather than using one ribbon, try using two or three. It looks best when there's one large ribbon paired with one or two thinner ribbons.
Ready To Deliver?
No matter how you choose to wrap it, the most important thing is to show the recipient that you worked hard to create a meaningful gift. Giving it to them personally, can drive this point home. Besides, delivering it yourself means you'll get to see the delighted look on their face—and isn't that the best part of gift-giving?
Pin for later