5 Gift Ideas for Kindle Addicts Fully Reviewed
last updated:
Apr 06, 2019
4493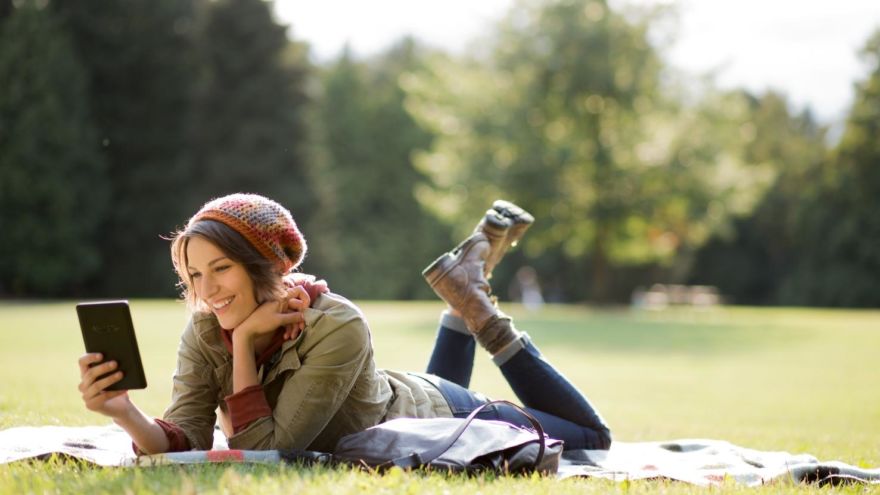 Avid readers are in their own league when it comes to giving and receiving gifts. It is hard to get them books because how do you know if they have it or not or even if they want to read that book? And they already have about a million bookmarks guaranteed. Book lovers can also be picky about what they like and don't like, making gift giving a chore, and sometimes even stressful.
Then you take that book nerd and narrow it down to Kindle lovers and it restricts your options even more. Kindle's are amazing pieces of technology, with weeks of battery life, and the ability to carry an unfathomable number of books in your pocket. They are the epitome of efficiency for readers. Though many argue reading a physical book is still better, you can't argue against being able to carry your Kindle with you everywhere and have any book at your fingertips. Many people are converting to e-book and Kindle from physical books just for the pure convenience of it.
So, what do you get a Kindle addict? I mean they read on their Kindle, so physical books are out of the question, and there is a high probability they already splurged on whatever case they want for everyday use. Also, there are not many options when it comes to accessories for the Kindle, a case is really the big one, but there is not much else. Here are five solid gift ideas to get the Kindle addict in your life.
1. An Amazon Gift Card

Let's start easy. Yeah, some people aren't the biggest fans of giving gift cards, but for a Kindle lover, this is the perfect gift. You have now given them the ability to get whatever book they want. You can rest easy knowing that your gift card will go exactly toward what it is intended for as if a book lover gets money for books, they will definitely spend it there.
2. An Amazon Unlimited Subscription
This is a book subscription service that Amazon offers. Think Netflix for books. This is great for a very avid reader. In order to make the subscription worth the money (as opposed to just purchasing the books individually) the person should read probably at least 3 books a month. The Kindle Unlimited subscription also does not encompass all books. Usually, books such as award winners, New York Times bestsellers, or other popular books are not on the list of books you can read. Books such as the Harry Potter series and Hunger Games are available though. This subscription is $9.99 a month and you can gift them a wide range of length for the subscription, starting at one month.
3. A Waterproof Case

If any Kindle addict were to state the biggest issue with the Kindle, it is that it is not waterproof. This makes it very difficult, and dangerous, for pool, bath, or beach reading. It also is not very shock or dirt resistant. So, taking it camping or on a hike poses its own risks. Naturally, there are off-brand solutions. There are waterproof and shockproof cases made for each of the different Kindles. They work amazingly and take some of the worry out of possibly ruining the Kindle. While they do tend to be bulky or give off some glare (something the Kindle does not do in and of itself), it is worth it to ensure your Kindle is safe. There are also waterproof Kindle sleeves. These work similarly to the case but look more like a plastic bag. They are not drop or shock proof like the cases tend to be though. This is the type of gift to get a Kindle addict that is constantly on the move. If they travel a lot, enjoy swimming and being outdoors, this is the perfect gift idea. For someone who leaves their Kindle on their nightstand every day and just reads before bed, maybe look at the other four ideas.
4. A New Case or Sleeve
Ok, I know I said above that the Kindle addict in your life probably already has a case they love, BUT places like Etsy and even Amazon have cases or sleeves that you can personalize or cater to the style of the individual you are buying the gift for. If you know their favorite book, series, quote, or even colors, you can find a Kindle accessory to fit them.
5. A Magazine or Newspaper Subscription

This works best for users of the Kindle Fire or the Kindle App (on a tablet, phone, or computer). Obviously, the Kindle Paperwhite, Voyager, and Oasis do not have colored screens so viewing a colored magazine might not be ideal. That being said, anyone who has a Kindle also probably has the app on a different device. Almost all magazines and newspapers now offer an online option and you can purchase the subscriptions right on the Amazon website. From People to National Geographic and food to fashion, there are an almost unlimited number of possibilities and you are sure to find something your gift receiver likes.
Purchasing a gift for a book and Kindle addict may seem daunting, but have fun with it! And while an online gift might not seem the most personal, it is probably exactly what the Kindle lover in your life wants. You know your friend or family member the best, so find something that will fit their lifestyle. And don't be afraid to think out of the box a bit. Maybe they have recently gotten engaged or into DIY crafts or golfing. There are endless magazines available that they are sure to love. While book lovers may be picky, they can still appreciate a great and well thought out gift, especially one that encourages them to read more!
Pin for later