The Camping Checklist We Used Last Time We Went Camping for a Weekend
last updated:
Jun 23, 2019
2087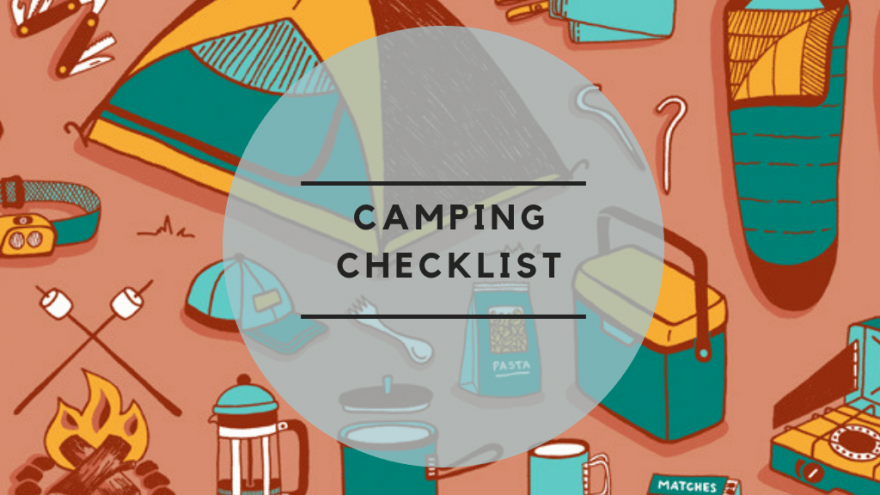 Camping is one of our favorite ways to spend time in nature but it's very important you make sure you're as prepared as possible (this is when a camping checklist comes in!). Even if you're camping on your own, it's likely you'll need to bring far more things than you originally expected.
In order to make sure you're definitely prepared for your next camping weekend, we've made a camping checklist of the most important things to bring!
Camping Checklist!
Campsite Gear
First and foremost, we'll discuss the gear you're going to need to get your campsite ready. These items will differ depending on the type of camping you want to do, but we've based this camping checklist on our most recommended items.
For campsite gear, you're going to want to consider bringing:
✓ Tent with poles and stakes
✓ Extra tarp to use as a canopy
✓ Sleeping bag for each camper
✓ Tent repair kit
✓ Pillows
✓ Extra blankets (depending on the season)
✓ Lanterns with fuel or batteries
✓ Headlamps with extra batteries
Kitchen Gear
You're obviously going to need to eat while you're away and most campsites don't accommodate Uber Eats! The most recommended items you'll need to set up a sufficient kitchen include:
✓ Stove with fuel
✓ Lighter and matches
✓ Firewood (may be available from campgrounds)
✓ Pots and pans
✓ Coffeemaker
✓ Tablecloth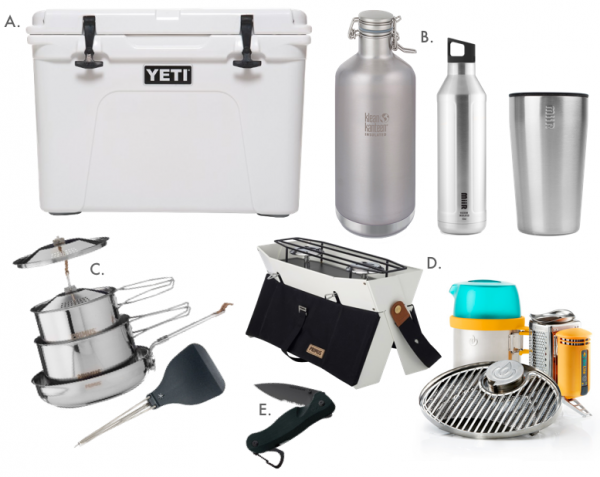 ✓ Garbage bags
✓ Food storage containers
✓ Cooler
✓ Roasting Sticks
✓ Ice
✓ Water bottles
✓ Cutlery and plates
✓ Cups and mugs
✓ Cooking utensils
✓ Cutting board
✓ Biodegradable soap
✓ Sponges
✓ Paper towels
✓ Dishwashing bin
✓ Foil
Clothes
Another imperative part of your camping trip is to ensure you're bringing more than enough clothes. With that said, you also want to make sure you don't pack too much as it can take up valuable space that you need.
The most important clothing items to ensure you pack include:
✓ Daytime clothes
✓ Sleepwear
✓ Swimsuits
✓ Rainwear
✓ Extra layers (depending on the season)
✓ Gloves
✓ Hats
✓ Shoes (hiking boots, water shoes, slip on shoes, etc.)
✓ Sweaters
Personal Items
Even though you're only away from home for the weekend, it's still important that you consider a variety of personal items. Depending on the campsite you choose, there may be showers available, so you'll want to make sure you can take advantage of them if possible.
Our most recommended items to bring on a weekend camping trip include:
✓ Sunscreen
✓ First-aid kit
✓ Toothbrushes and toothpaste
✓ Shampoo and conditioner
✓ Body wash or bar soap
✓ Prescription medications
✓ Hand soap
✓ Unscented body lotion
Other Important Items
If you've been camping before, there are likely other items you'll want to bring with you that you've learned are important over the years.
A few other important items to consider bringing with you on your weekend camping trip include:
✓ Small broom and dustpan
✓ Hammer or mallet
✓ Saw or an axe
✓ Charcoal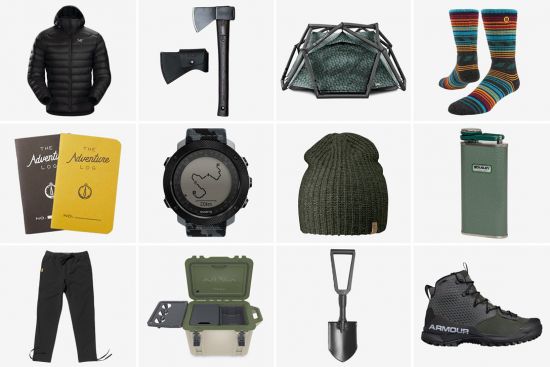 ✓ Grill racks
✓ Binoculars
✓ Navigational tools
✓ Games and toys
✓ Dog gear
✓ Dry bags (to keep belongings dry)
✓ Reading materials
✓ Field guides
✓ Camera
✓ Bandanas
✓ Portable camp shower
The Top Tips for Weekend Camping
Now that you have a clear idea of the items you'll surely need when taking a weekend camping trip, it's important to take note of some great tips.
Even the most veteran campers can benefit from having extra tips and tricks to make their weekend excursions more comfortable and safer.
Tip 1: Practice Tent Set Up
This is especially important if you have bought a new tent that you've never used before. Setting it up at home can help you to save valuable daylight once you make it to your campsite.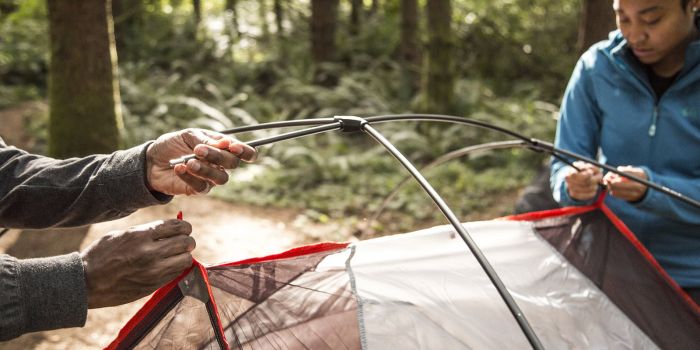 Even for tents that claim can be set up in under 10 minutes, you won't know just how tough it is until you take it out of the box. We highly recommend trying to set up your tent before camping as it will help you to avoid a lot of frustration.
Tip 2: Get Campsite Information
As a fantastic way to make sure you're not packing too much, it's very important that you get information about your campsite ahead of time. You'll want to know if you have access to electricity or running power.
It's also important to know if firewood will be available and if there are personal amenities, such as showers. Above all else, learn about wildlife and insects in the area so you can be sufficiently prepared.
Tip 3: Consider Extra Padding
If you're someone who loves to feel as comfortable as possible when camping, you might want to consider adding extra padding to your sleeping gear.
Apart from your sleeping bag, you may also want to consider an inflatable mattress or even sleeping bag pads. The more padding you have, the more comfortable your sleep will be at night.
However, you will also need to consider taking up more space in your vehicle and camping bags.
Tip 4: Bring Games
Even though you and your family might be excited about spending time in nature, it might not be a viable option depending on the weather. It's always a great idea to bring games to help everyone wind down between dinner and bedtime.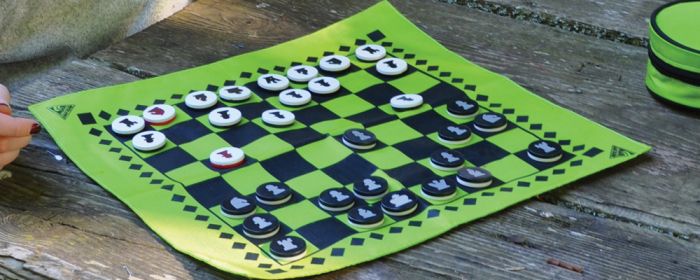 You might want to consider bringing campsite-friendly games, such as games that don't have a lot of small pieces. You'd be surprised at just how entertaining a single deck of cards can be.
Tip 5: Check the Weather
The fifth, final, and arguably most important tip is to make sure you check the weather for the weekend you'll be traveling. This will give you an idea of how many waterproofing items you're going to need to bring with you.
In addition, it will help you to pack the perfect amount of clothing to tackle rain, snow, cold, or heat. You might find that if the area you're visiting is in store for a torrential downpour, you may want to consider booking another weekend at the campsite when it will be the most enjoyable.
However, always make sure you plan for any type of weather, as forecasts can change in a matter of minutes.
When planning a weekend camping trip either by yourself or with loved ones, it's important you know exactly what to pack. By following this fantastic camping checklist, you'll have all of the most essential items you need as well as a couple of extras for even more comfort while outdoors.
Pin for later