A Woman's Essential Camping Necessities!
last updated:
Apr 08, 2019
1628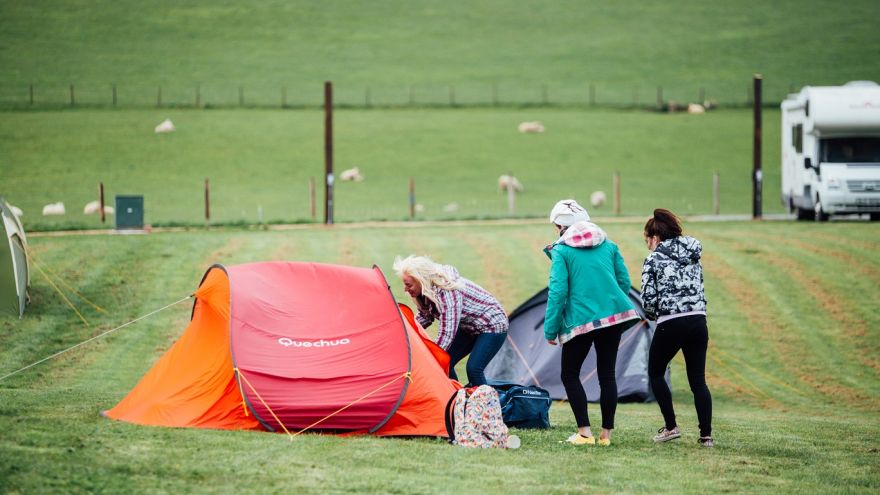 Spending time outdoors can be a phenomenal experience and there are plenty of people around the world who love camping during all of the seasons. However, if there's one thing that can completely turn your camping trip from something amazing to something dreadful, it's being unprepared. Knowing exactly what the everyday woman needs when she heads out into the wilderness is essential, especially if you're someone who has limited experience with camping.
1. Body Wipes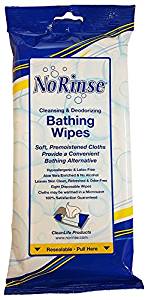 It's important to remember that not every campsite has access to running water and if you're lucky to have a site where there are showers, they might not be in the best condition. There's nothing more frustrating than being out in the woods for up to 7 days without taking a shower, especially if you're with friends and you want to put your best face forward.
Body wipes are an absolute lifesaver as they give you the ability to take a quick "shower" without having to worry about bugs, dirty shower stalls, or no running water. You may also want to consider bringing hand wipes, just to keep your hands clean before and after meals and face wipes. There's nothing more refreshing than getting ready to snuggle in your sleeping bag and cleansing your face with a soothing cloth.
2. Body and Face Sunscreen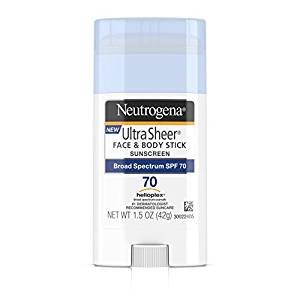 This isn't something that is only for women, as men need just as much sun protection, but if you're on the quest for the perfect tan without exposing your skin to too many harmful UV rays, you're going to need to make sure that you pack body and face sunscreen. Depending on the type of skin you have, you might be able to get away with using regular sunscreen on your face, however, it might take a little longer to blend in and it may also clog your pores.
You're going to want to opt for the highest protection possible as when you're out in the woods and engaging in great activities all day such as volleyball or hiking, you need to make sure every inch of your body is sufficiently protected.
3. Snacks and Treats
It's obvious that you're most likely going to head to a grocery store in order to pick up meals for breakfast, lunch, and dinner, but it's also important to remember that you're going to need snacks and treats to keep you going in between meals. Women have the tendency to burn many calories when you head out on trails or play some outdoor activities with your friends and family, so you're going to need to replenish your energy.
Try focusing on naturally sweetened things, such as granola bars and whole grain bread, as well as fruit. The more healthy snacks you can bring with you, the less hungry you'll feel in between meals and the more energy you'll have to keep the fun going into the middle of the night.
4. Sleeping Gear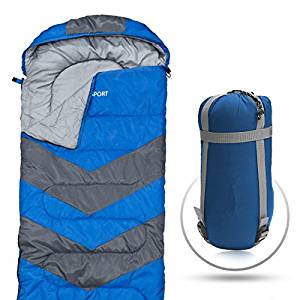 Another thing that can make your camping trip a lot less enjoyable is if you don't have a comfortable place to rest your head at the end of the night. Choosing the ideal sleeping gear is dependent on the time of year you're camping as you're going to want a warm and insulating sleeping bag for the winter and a thinner option for the summer. If you're not too worried about taking up too much space in your car, you may even want to consider purchasing a blow up mattress as it can help you feel like you're as close as possible to sleep in your own bed.
Equally as important as a sleeping bag are pillows and you're going to want to choose ones that you wouldn't normally sleep with at home because you never know if any bugs or critters might make their way into your tent. It's always best to buy new camping gear that you can carefully store when you get home for your next trip.
5. Feminine Hygiene Products
This cannot be stressed enough for women, especially if you don't keep track of your periods and you aren't quite sure of when you should be expecting your next one. It's always a great idea to bring a collection of both pads and tampons with you, as you never know if you'll start your period but still want to swim to keep cool during the summer. It may sound strange, but feminine hygiene products can also become quite useful for other purposes, for example, as a Band-Aid in the event of an emergency. Not to mention you'll never know if someone else you're traveling with unexpectedly gets their period and forgot their own products.
6. Other Personal Hygiene Products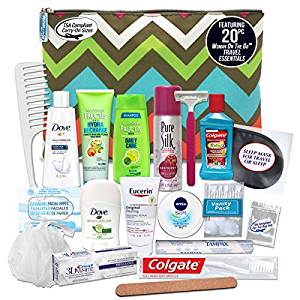 Above all else, make sure that you don't forget any other personal hygiene products such as toothpaste, toothbrush, hairbrush, hair ties, dry shampoo (if you're not afraid of attracting insects), and scentless deodorant. In the event that you know you're going to a campsite with showers, you're also going to want to bring soap, shampoo, and conditioner to get yourself as clean as possible at the end of every day.
You're also going to want to remember a first aid kit that includes rubbing alcohol, Band-Aids, gauze, burn cream, blister Band-Aids, and more. The main idea behind bringing a first aid kit is to make sure that you are prepared for absolutely any incident that may occur, aside from those that require professional medical attention.
7. Extra Money
The majority of campsites are relatively transparent when it comes to any fees that you might come across, but having extra money on you can be quite a stress reliever. Some sites might charge for the use of running water, others might charge for firewood, and you can certainly guarantee that if you have an electric-enabled site, you'll have to pay for the electricity.
Being prepared for a camping trip is much easier than you might think, especially when you think about the most important things that you absolutely cannot live without. With the help of this guide, you'll have a phenomenal camping experience that you've never had before!
Pin for later