The Cooking Shows We Wouldn't Miss for the World!
last updated:
Jul 29, 2019
2179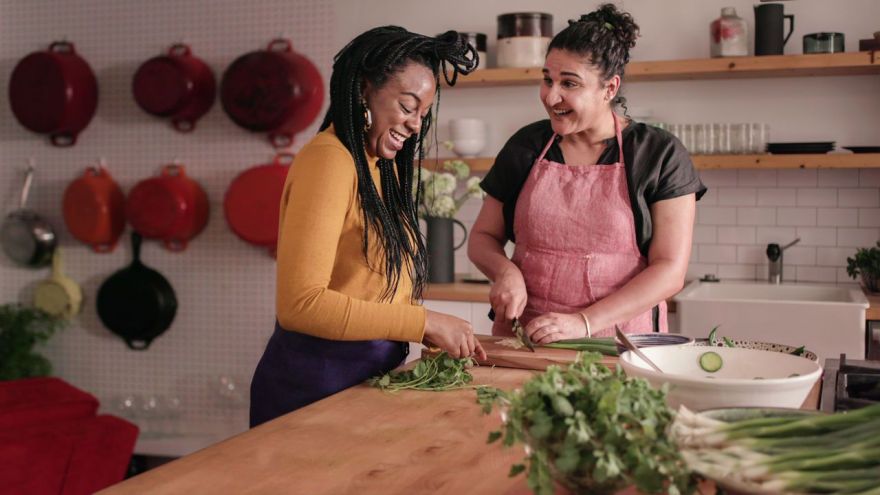 Cooking shows do much more than make us feel like we want to eat all of the delicious things they are making. They have the potential to inspire full four-course meals that you can either enjoy on your own or with your whole family.
With that said, you're going to want something that is a little different from the generic show and we've found several different ones you'll want to consider.
From YouTube series to traditional TV programs, these are our favorite cooking shoes we wouldn't miss for the world!
Aries Kitchen – Julien Solomita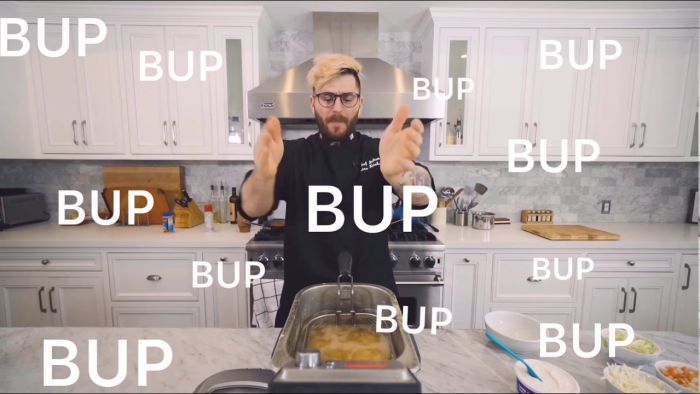 If you're looking for a cooking show that is non-traditional compared to the regular ones you'd find on TV, Aries Kitchen is exactly what you need to rejuvenate your desire to get into the kitchen again.
With the perfect combination of skill and humor, Julien Solomita, a YouTube personality, takes cooking to a whole other level.
Not only does he explore numerous interesting meals that you can put together on your own, but they're also entirely vegan and gluten-free.
From cinnamon rolls to vegan corndogs, there are numerous recipes for you to enjoy. The best part is that there is a new episode added every week, so you'll never run out of inspiring meals for you to create.
In addition, he makes vegan dishes more accessible to everyone, as he uses a variety of ingredients your family will love, regardless of your dietary restrictions.
MasterChef Junior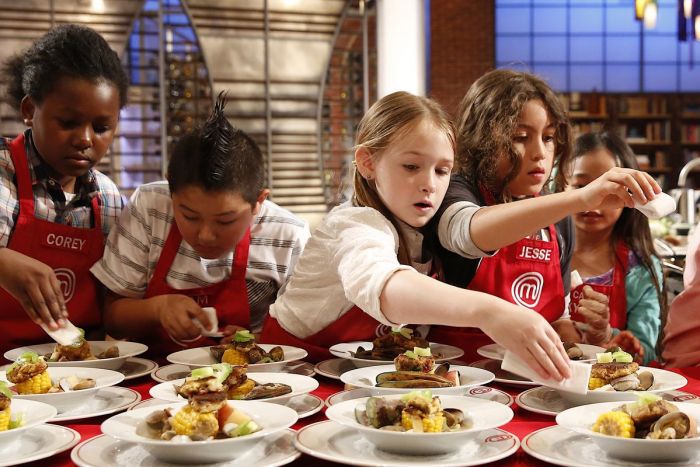 It's likely you've heard of MasterChef before, but did you know that they also have a junior version of the show? With the same rules that apply to the adults, the kids cooking on this program will completely blow your mind with their sheer natural talent and skill.
It's highly recommended for everyone to watch because it's equally as inspiring as it is entertaining. Not to mention you'll find yourself rooting for contestants that have achieved far more than the average home chef.
The Kitchen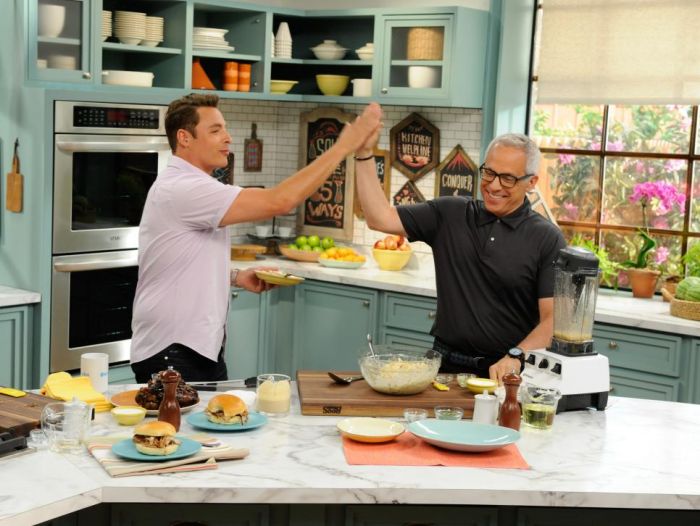 What we love the most about The Kitchen is that it has a slightly traditional twist, as it's a cooking show designed in a talk show format, but it's all done in the intimacy of a studio kitchen.
The chemistry between the hosts is something that you've likely never seen before and it brings a more achievable feeling to the world of creating fantastic dishes that you've never tried to make before.
In addition, it helps to make cooking amazing meals more attainable, even for those with little experience.
Chopped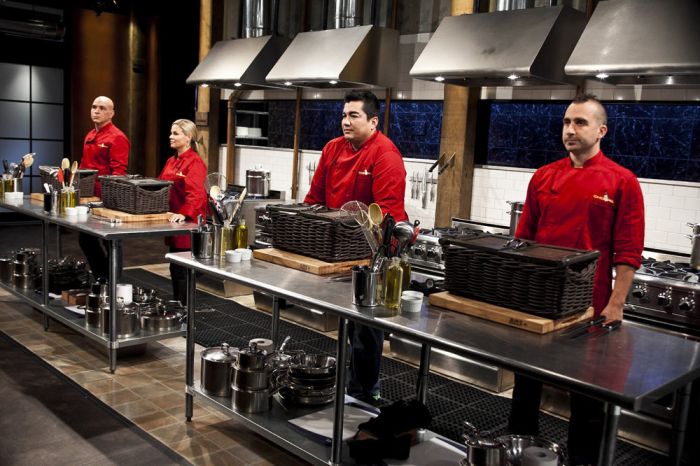 There's likely nothing like Chopped on TV right now, especially as it combines the competitiveness of shows such as Top Chef but condenses the experience into a shorter all-out brawl.
The thing that makes it such an entertaining show is that you're able to watch chefs from around the world compete against each other because they simply love cooking.
It's far too often that we watch cooking shows that focus primarily on a grand prize of $100,000 or more when the prize pot for Chopped is only $10,000.
Iron Chef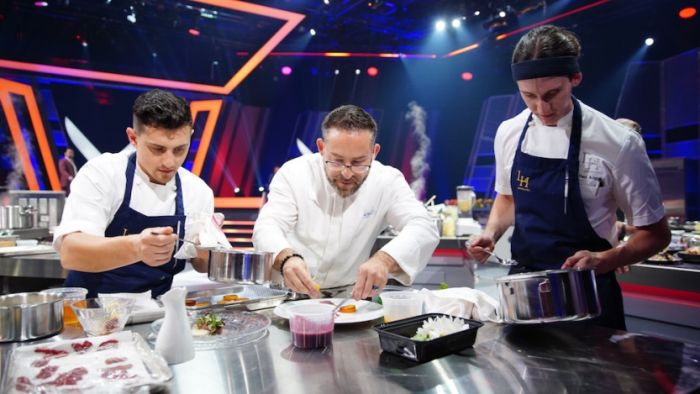 Iron Chef is clearly a classic television program, as it stopped airing around 1999. It's filled with intriguing recipes and adds a new twist to cooking that has inspired certain elements from more modern shows, such as MasterChef.
In Iron Chef, contestants are faced with one secret ingredient, which is usually out of this world, and they are to make a dish with the ingredient being the focal point.
In many episodes, you'll be able to watch titans in the cooking world compete against each other. If you're looking for something that is equally as entertaining as it is insightful, this is one of our top picks.
Today, they have American and Canadian variations of the original show.
Binging with Babish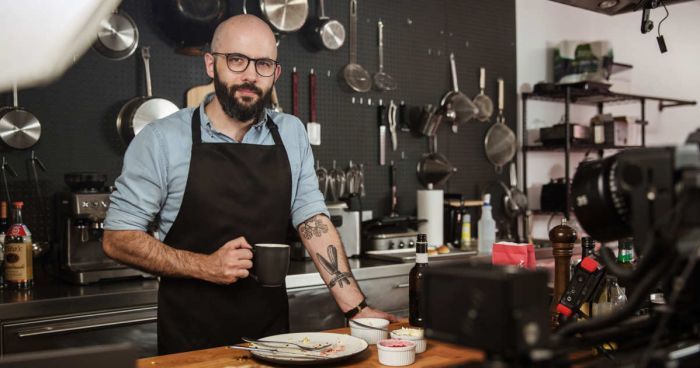 Have you ever wondered what certain meals from your favorite movies and television shows would actually taste like? Binging with Babish has the answer, as he creates some of the most unique fictional meals on the planet.
What makes this show so interesting is that the dishes don't work out for the better every time, sometimes they are just as disgusting as you had originally envisioned.
A couple of examples of his most recent creations include Orange Mocha Frappuccinos inspired by Zoolander and a Good Morning Burger inspired by The Simpsons.
Similar to Julien Solomita's Aries Kitchen, Cooking with Babish has a far more cinematic value compared to traditional cooking shows that help you to appreciate the true beauty of the ingredients chosen for each recipe.
Sugar Rush
Watch it here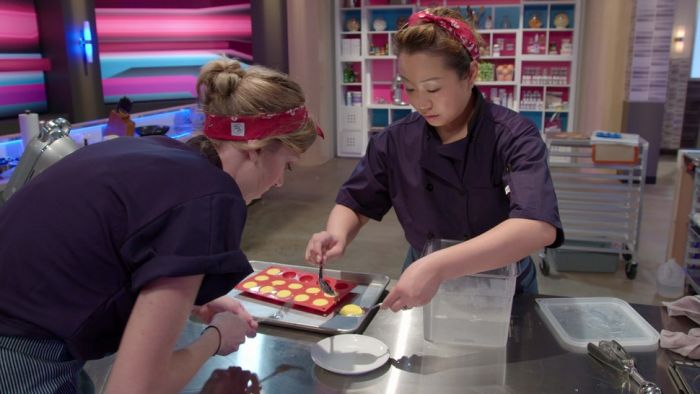 Are you on the hunt for a cooking show that focuses primarily on sweet treats and decadent desserts? When you're craving something sugary, we highly recommend watching Sugar Rush, as you'll be able to learn some fantastic recipes and potentially turn out jaw-dropping desserts.
In the same competitive style as some of the other cooking shows on this list, it takes you through the journey of baking and creating spectacular desserts.
From cakes to cookies, there are plenty of baked goods for you to enjoy looking at and attempting to make at home.
Ugly Delicious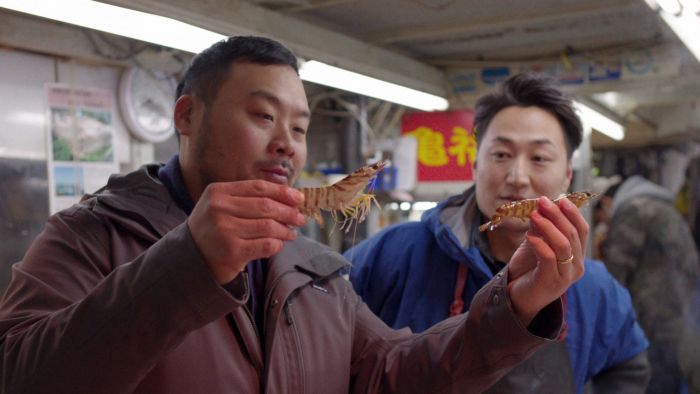 It's true when they say not every meal is as aesthetically pleasing as it is delicious and some of the most succulent meals are hidden behind a less-than-appealing disguise.
Ugly Delicious brings you through the journey of finding mysterious foods from around the planet that are more delicious than the items you'd find from your local fast food spot.
Hosted by David Chang, you'll learn all about the different interpretations of food from places around the world.
Final Thoughts
The perfect cooking show is all based on personal preference, as some people prefer the competitive aspects of cooking against other renowned chefs whereas others simply love the experience of seeing unique foods.
On this list, we guarantee there are plenty of options for the everyday home chef that is looking for a little bit of inspiration.
With beautifully curated cooking shows such as Aries Kitchen and Binging with Babish to competitive shows such as MasterChef Junior, you'll find you're more inspired to get into the kitchen than ever before with these great cooking shows.
Pin for later