Tasty Gifts Anyone Who Loves Cooking Will Be Super Thankful For!
last updated:
Aug 15, 2018
1702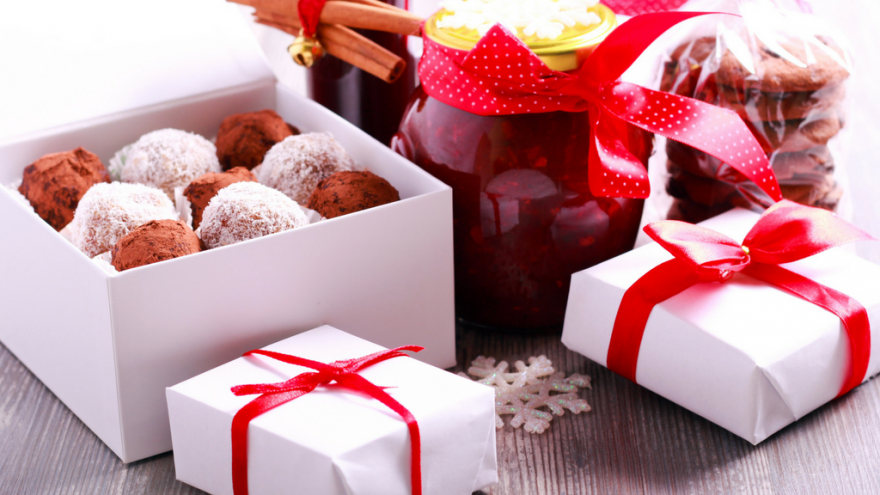 One of the most phenomenal things about cooking is that there is always something new to delve into. If you're looking for a tasty gift for the professional or casual cook in your life, there are dozens of gifts that you can get your hands on. You can guarantee with the right tasty gift, you'll be encouraging them to try new recipes and elevate their dishes with a few splashes of seasoning. Below are the top six tasty gifts for anyone who loves cooking!
1. Callaloo Box: Trinidad & Tobago Essentials Box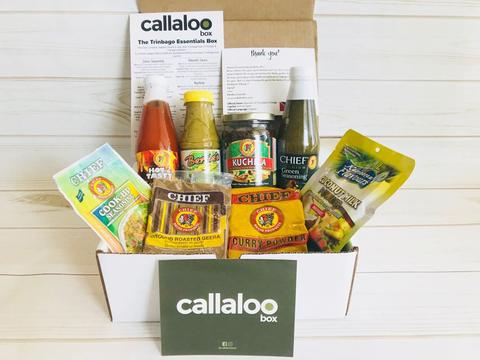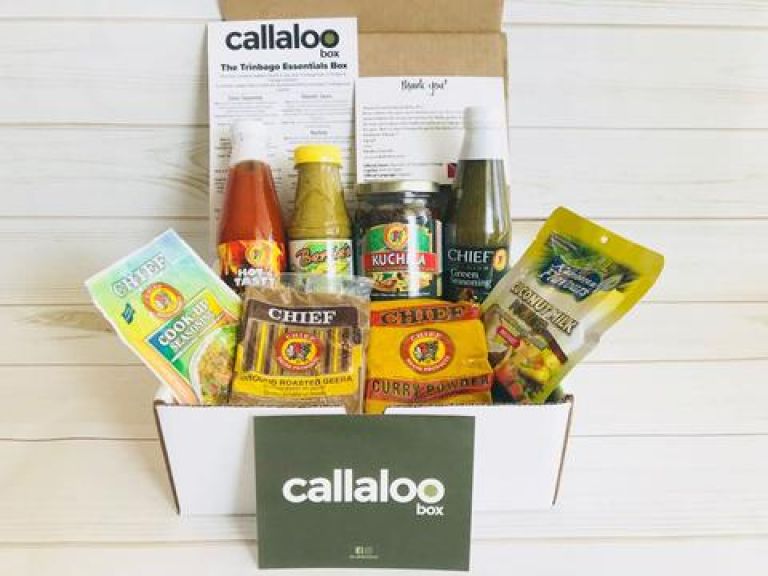 Perfect for someone who has been craving a plate of succulent food from the West Indies, the Callaloo Box: Trinidad & Tobago Essentials Box is exactly what you've been looking for. In this box, you'll receive an array of different items specifically designed to help create fantastic dishes that are sure to impress everyone in the family. You'll even be able to receive some products that you'd only be able to get your hands on when you visit the Islands, including:
Chief Green Seasoning
Chief Hot & Tasty Pepper Sauce
Chief Cook Up Seasoning
Chief Kuchela
Chief Geera Powder
Chief Curry Powder
Karibbean Flavours Coconut Milk Powder
Bertie's Pimento Sauce
2. Benson's Gourmet Seasonings Gift Set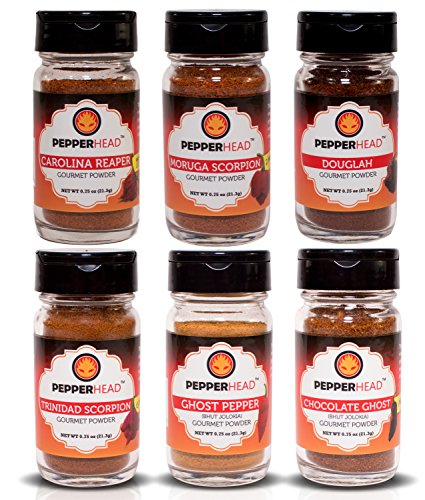 If you know someone who has been on the hunt for high-quality seasoning that will blow store-bought seasonings out of the water, the Benson's Gourmet Seasonings: 9-Pack Gift Set is the perfect gift. In the package, you'll receive 9 different seasonings that are fully adaptable to a wide variety of meals. Also, they're entirely salt-free, sugar-free, gluten-free, preservative-free, MSG-free, and potassium chloride-free. It's time to give someone a gift that helps them to eat more delicious meals without compromising their health.
In the Benson's Gourmet Seasonings: 9-Pack Gift Set, you'll receive:
Supreme Garlic & Herb
Herb & Pepper Blend
Masterpiece Southwestern Blend
Zesty Lemon & Herb Blend
Calypso Jamaican Blend
Table Tasty Naturally Salty Flavor
Ponderosa Blend
Heritage Blend
Bravado Chili Seasoning
3. Gourmet Gift: Marinade of the Month Club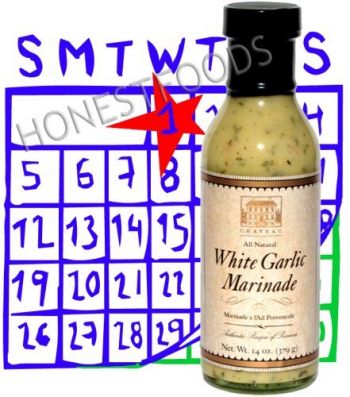 Marinades are far more useful than most people think, especially if you're someone who loves basting meats and veggies before cooking them for dinner or a family get together. The main issue with marinades is knowing which ones are the best ones to buy! However, with the Gourmet Gift: Marinade of the Month Club, you'll be able to give someone a brand new marinade for them to try every month. This unique subscription is sure to impress a loved one or a friend who has shown a passion for grilling or oven-baked meals.
When you place your order for the Gourmet Gift: Marinade of the Month Club, you're going to receive a brand new marinade at the beginning of every month. Every sauce will be a surprise, which makes it an incredibly exciting gift to wait for.
4. BBQ Smoker Wood Chip Grill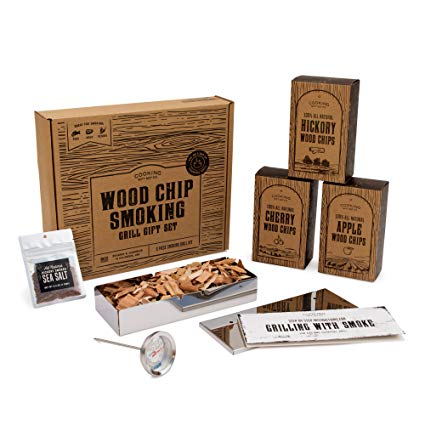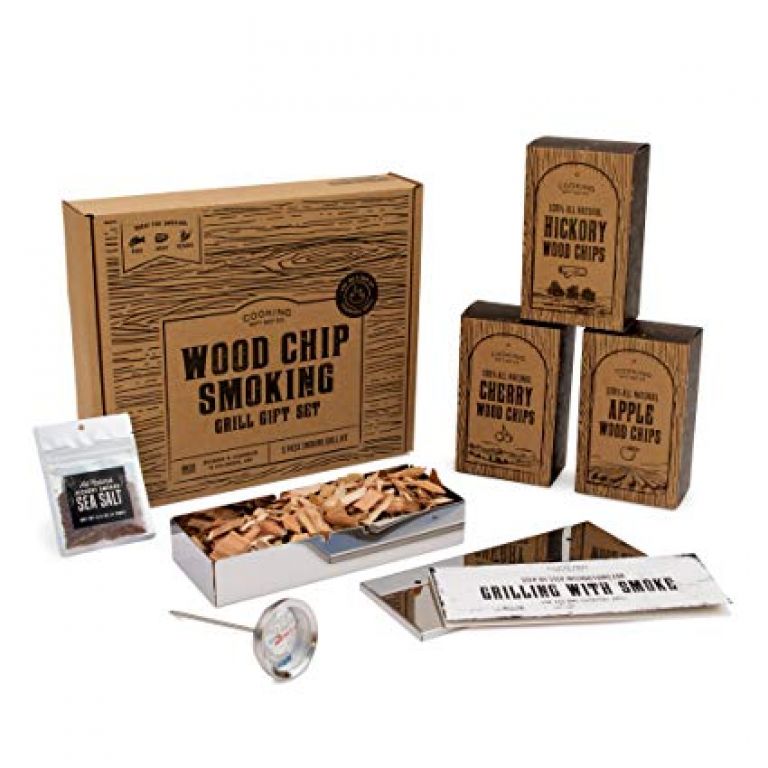 Instead of spending hundreds, if not thousands, of dollars on a huge smoker grill, the BBQ Smoker Wood Chip Grill is the perfect alternative as it's a gift that might change someone's idea of traditional grilling. With the help of this unique smoker set, you'll be able to give someone the ability to experience the true flavor of meats with ease and without having to invest in a major smoker that needs to be stored in their yard.
It comes with everything that you need to learn how to smoke meat on a charcoal or gas grill, including:
Stainless steel smoker box
BBQ thermometer
Three smoking wood chip flavors
Step-by-step instructions
Smoking recipes
Hickory-flavored smoked sea salt
Everything in the kit is 100% professional and is designed to transform a regular grill into a smoke within a matter of minutes.
5. FreshJax Smoked Spices Gift Set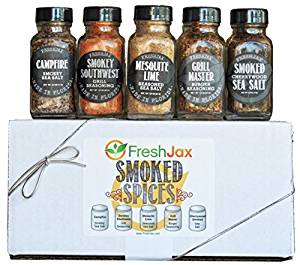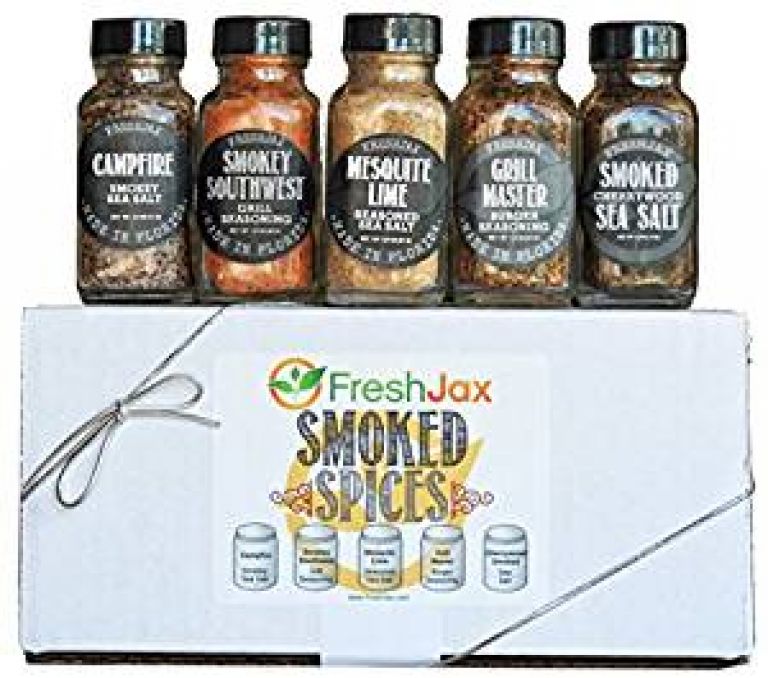 Similar to the benefits of the other seasonings on this list, the FreshJax Smoked Spices Gift Set easily elevates everyday meals into something that you would expect to be served from a restaurant. The best part is that the recipient has complete control over a wide variety of flavors that are designed for anything ranging from wild game to vegetables. It's also a very affordable gift that will last for months and will give a home cook an endless amount of dishes that they can easily accomplish.
With your order of FreshJax Smoked Spices Gift Set you will receive:
Five spices made of organic ingredients
Campfire Smokey Sea Salt
Smokey Southwest Grill Seasoning
Mesquite Lime Seasoned Sea Salt
Grill Master Burger Seasoning
Smoked Cherrywood Sea Salt
6. Te Tonic 6 Infusions Gift Set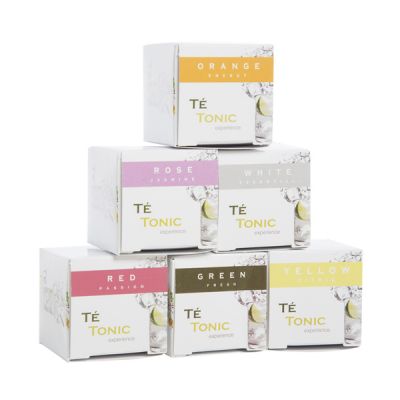 Instead of focusing primarily on full meals, it's time to consider a gift that gives someone the ability to create customized cocktails with little to no experience. The Te Tonic 6 Infusions Gift Set is perfect for the gin & tonic enthusiast in your circle, especially as it offers some of the most unique seasoning blends that will absolutely rock your world.
There are 6 different flavored infusions that you'll be able to use to your advantage when you order the Te Tonic 6 Infusions Gift Set, including:
Red Passion (Dried berries, hibiscus, apple, and rosehip)
White Essential (Lemon, juniper, cardamom, and orange blossom)
Green Fresh (Cucumber, cardamom, juniper, lemon, and lemon verbena)
Rose Jasmine (Hibiscus, rose, orange, apple, and jasmine)
Yellow Citric (Lemon, juniper, and cardamom)
Orange Energy (Cinnamon, lemon, mint, juniper, and orange)
Final Thoughts
When it comes to buying gifts for cooking enthusiasts, there are presents for every type of person. No matter if you're buying for a vegan, a mixologist, or someone who prefers to work with wild game, there are an endless amount of seasonings and flavors they'll be sure to love to explore. The best part is that when it comes to seasoning, they are very affordable gifts that are highly adaptable to any event ranging from birthdays to Father's Day and Mother's Day. All you need to do is choose one (or more) of these 6 phenomenal gifts and you'll be well on your way.
Pin for later