Baby Shower Cake Ideas to Surprise Your Guests
last updated:
Apr 07, 2019
3922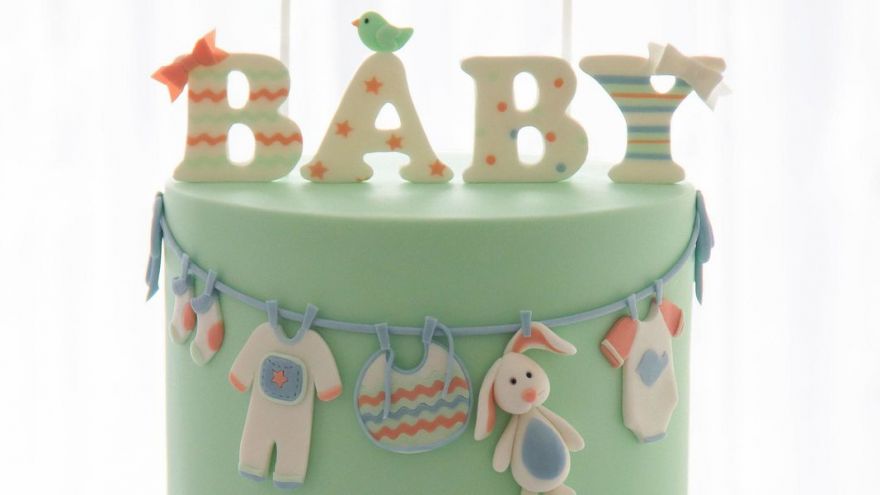 When it comes to baby showers, they have the tendency to be quite predictable, especially as nearly every theme under the sun has been used at one point or another. However, that doesn't mean that you can't find other ways to surprise your guests, especially when it comes to the cake. Although you and your significant other might be tempted to go for the traditional vanilla or chocolate cake with a pair of baby booties on top for decorations, why not elevate the event by choosing something out of the ordinary?
Below are some great ideas for expecting parents who want to surprise their guests with some phenomenal baby shower cake ideas.
1. Gender Reveal Cake
You might be thinking, what's the big surprise with a gender reveal cake? The big surprise is that you can actually surprise your guests with one, especially if everyone who is attending doesn't have any clue as to whether you're carrying a boy or a girl. Gender reveal cakes are not only stunning and equally as delicious, but they are the perfect component for any baby shower as they provide optimal Kodak moments.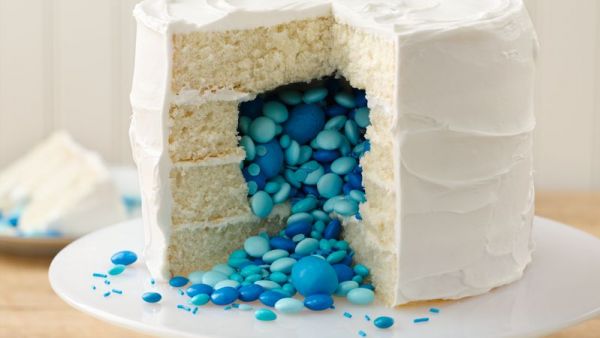 If you and your significant other already know the sex of your baby, you can have a close family member cut the cake instead to reveal the gender. Or, you could choose a specific cake design that accentuates femininity or masculinity based on whether you're having a boy or girl and unveil it to your guests when it becomes time for dessert.
There are plenty of different gender reveal cake ideas that you can use to your advantage, all you have to do is get a little creative and determine what you and your significant other would like.
2. Naked Cake
As mentioned, nearly everyone who goes to a baby shower expects some type of frilly or outrageous cake design such as a baseball diamond or a bassinet, so why not surprise your guests by doing the complete opposite and choosing a naked cake? Naked cakes have become increasingly popular over the years, especially amongst couples that aren't interested in the traditional design of wedding cakes.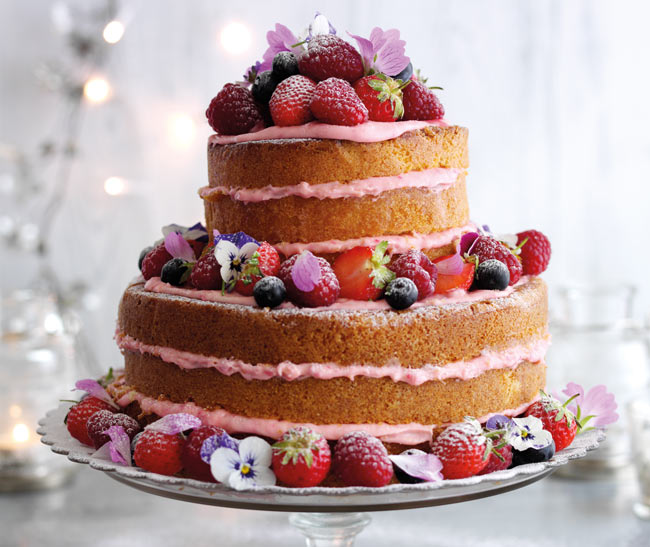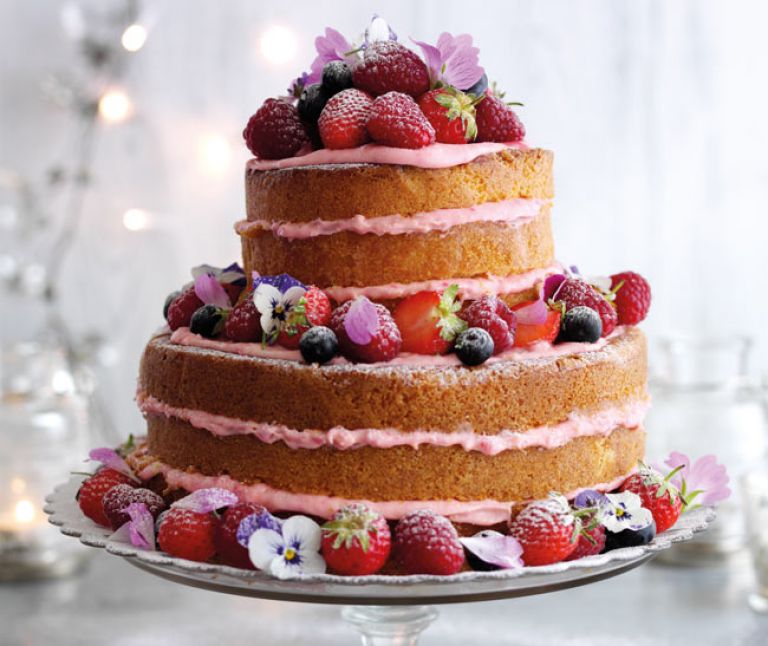 With a naked cake, you don't have any icing on the outside of the cake, only icing in between the layers, and typically a gentle dust of icing sugar on the outside of the cake. You can then decorate it with vinery or beautiful wildflowers to add a little bit of color to the entire design. The best part about naked cakes is that as long as you know how to properly bake a cake in a pan, you'll be able to make it at home on your own.
Alternatively, you could hire a cake baker to do it for you, but as the design is so simple, there's no reason as to why you shouldn't take the time to at least try out your baking skills.
3. Diaper Cake
This is a particularly good idea for expecting parents that are on a specific diet or that aren't fans of overly sweet items as baby showers aren't the type of event that need a cake at all. In fact, you could choose an assortment of pastries and fruits for your guests to enjoy and it would be equally as delicious without the conventional appearance of a baby shower cake. Instead, what you could do is have a diaper cake constructed out by a loved one.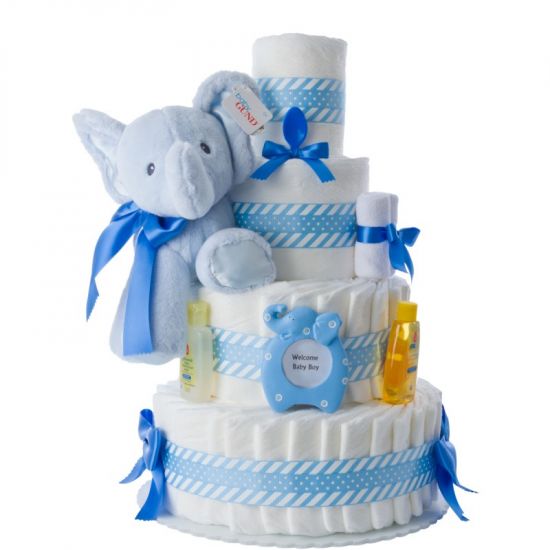 Diaper cakes are quintessential to baby showers, but they are also a unique and interesting way to give a gift to someone who is expecting. It gives you the comfort of knowing that there's a cake at the event without actually having to indulge in the overload of sugary sweetness.
4. Cheesecake
It's important to remember that although you are responsible for the guests at your baby shower, as the expecting mother, it's your day to shine and as such, you can have any type of cake that you desire, even if it's a cheesecake! As an unexpected twist of events, cheesecake is a delectable and decadent dessert that nearly everyone is a fan of and the best part is that there are several different types of cheesecakes for you to choose from.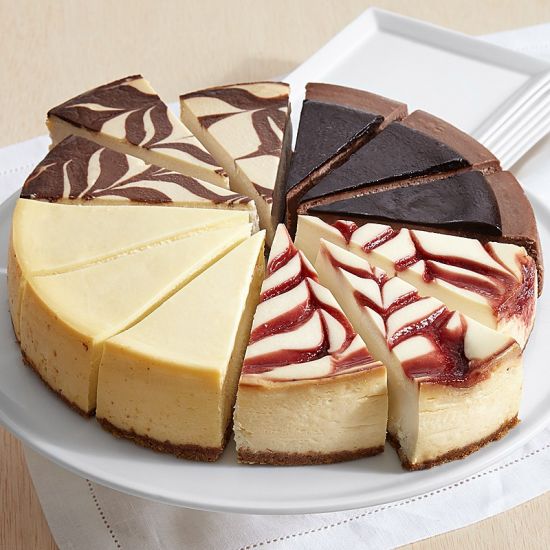 For example, if you're a fan of fruits you can opt for a wildberry cheesecake, or a red velvet cheesecake, even a pumpkin cheesecake if you want to get truly adventurous. If there's one thing that can certainly be said about cheesecake at a baby shower it's that it will certainly be unexpected but it will also be a phenomenal treat that all of your guests will surely appreciate.
5. Chocolate Peanut Butter Cake
Last, but certainly not least, another surprising cake idea is to throw away the typical vanilla or chocolate batter and elevate your senses by adding peanut butter to chocolate. If you're truly looking for a sweet and luxurious velvety cake that will entice the senses of absolutely everyone at the event, this is certainly the flavor to choose from. You can create a chocolate cake with a stunning peanut butter icing and chocolate ganache draped along the top of the cake.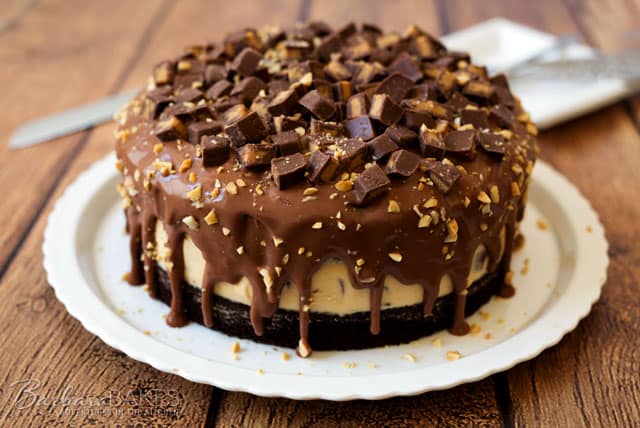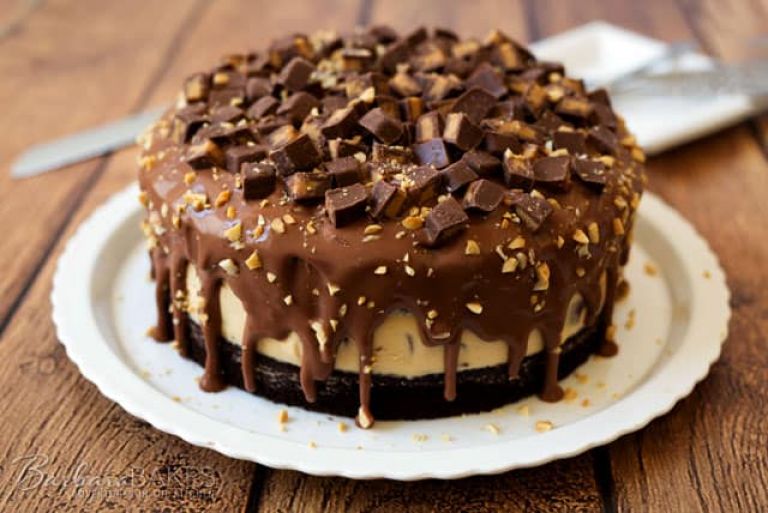 The combination of the two flavors will create a rich and appealing taste that you won't soon forget but due to the heaviness of the flavors, ensure that you have a lot of drinks or milk around for your guests to enjoy. It's truly the ideal way to set the stage for a memorable baby shower that will transform the way people think of a typical cake.
There are plenty of different options open to expecting parents when it comes to choosing a surprising cake for their baby shower. No matter if you want to bake the cake yourself, have a family member bake it, or hire someone to do it for you, it's certain to come out great. At the end of the day, all of your guests are there to see you and celebrate the new life you're carrying and in all honesty, the cake will be the least of their worries. However, if you want to set yourself apart from the rest, consider these 5 phenomenal cake ideas for your shower.
Pin for later