This product is listed here: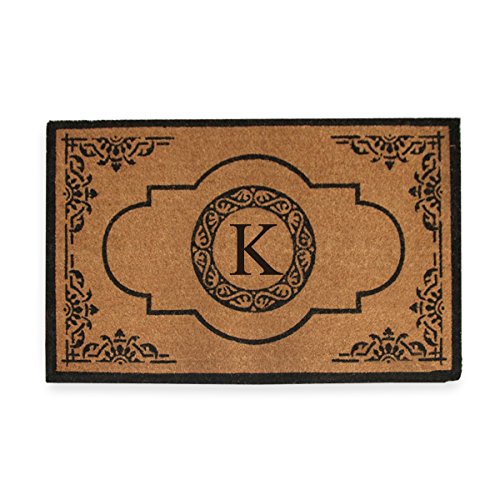 A1 Home Collections Doormat
One of the features that make gifts unique is monogramming. Not only do the details add a unique element to a plain item but also enhance the appearance and add a personal touch to it. This makes such items preferred for gifts especially for people that loved personalized items.
One example would have to be this monogrammed doormat from A1 Home Collections. It not only come in handy for styling or floor space but also adds a simple but meaningful detail on entryways. The doormat can be a gift for a friend, a colleague, or a family member. It can make a lovely gift for a housewarming party, a birthday, or any other occasion in mind.
Detailed information about A1 Home Collections Doormat
The quality of the mat is outstanding with the choice of materials and the sturdy construction. The rug is made of 100 %natural coir pile with a sturdy vinyl backing. The coir takes 48 % of the total material while the PVC takes 52 %. The backing provided prevents slipping. The mat is suitable for use anywhere around the house. Think of the kitchen sink area, the bathroom entry, the hallway, the front door etc.
The doormat has printed detail for the extra style. The process utilizes quality, fade-resistant pigments to last a long time in the right condition. The coir bristles make it easy to scrap off the dust from feet. It is long-lasting and is designed to resist harsh weather conditions without the need for extra care. It is monogrammed with a letter of your choice to add on to the details.
WHY WE LIKE IT?
Quality material and construction
Can be monogrammed with a letter of choice
Suitable for any area around the house
What we love about this product
The mat for sure is built to hold up well over a long time of use.