This product is listed here: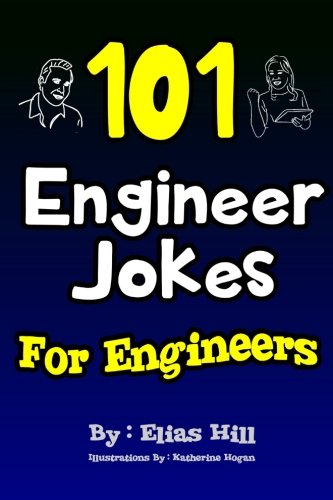 101 Engineer Jokes For Engineers by Elias Hill
A typical day in the life of an engineer can be so mind-involving that they have limited time to relax. It is an exciting career, but the experience that comes with it is nothing compared to the work they put in. And, after a long day, just like anyone else, they deserve a relaxing moment and a hearty laugh to ease off the pressure. If you wish to get an engineer friend a gift, consider getting them a jokes book. This one by Elias Hill is perfect for engineers or those that wish to take the career.
Detailed information about 101 Engineer Jokes For Engineers by Elias Hill
It reflects on the hassles they go through each day in their line of work. From dealing with crappy co-workers to solving complex mathematics, this book has it all, but hilariously. It depicts the struggles of going through engineering school and the many things one has to put together to succeed as an engineer.
With this book, it will never have to be boring being an engineer. It is compact enough to carry around. The paper is of high-quality to last long. It can be a nice book to read out with fellow engineers or simply a hilarious book for a family night time. This book is suitable for engineering students, professional engineers or anyone that is into engineering related stuff.