This product is listed here: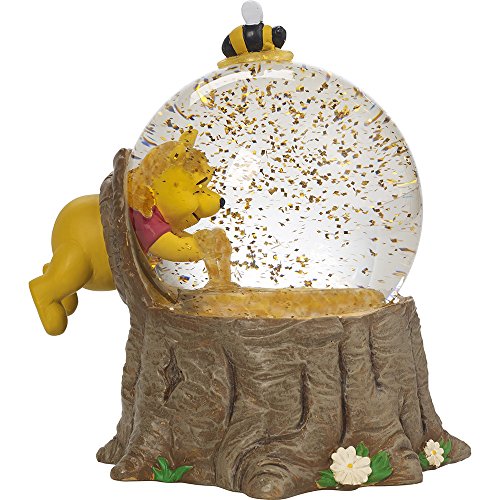 Winnie The Pooh Musical Snow Globe
This just might be the best character ever in all of Disney's history. Don't believe us? Just look at Pooh's own star at the Hollywood Walk of Fame! Now that is something not all characters (or humans for that matter) achieve. Be that as it may, Pooh has a lot of loyal fans and you probably know one of them.
If you are looking for the perfect gift for the Winnie the Pooh fan, well look no further! For we found the cutest and most endearing present – a Winnie the Pooh musical snow globe.
Detailed information about Winnie The Pooh Musical Snow Globe
Whether it is your loved one's birthday, Christmas or you just want to give them something sweet, the Winnie the Pooh musical snow globe will certainly brighten up their day. The absolute gift for a Disney fan, young and old, snow globe collector, coworkers or anyone you can think of!
The all-year-round Winnie the Pooh musical snow globe stands at five and a half inches tall and about two and a half pounds in weight, making it a great desk decoration, in addition to an ever growing snow globe collection or a shelf.
WHY WE LIKE IT?
Durable since it is made of resin and glass
An adorable scene of Winnie the Pooh doing what he does best
Has a built-in music box which really sets it apart from other snow globes
WHY WE dont LIKE IT?
None
What we love about this product
This snow globe features everyone's favorite bear scooping up some honey he found in a beehive. It also includes a built-in music box that plays the Winnie the Pooh theme song.