What to Write in a Baby Shower Book?
last updated:
Oct 27, 2020
2238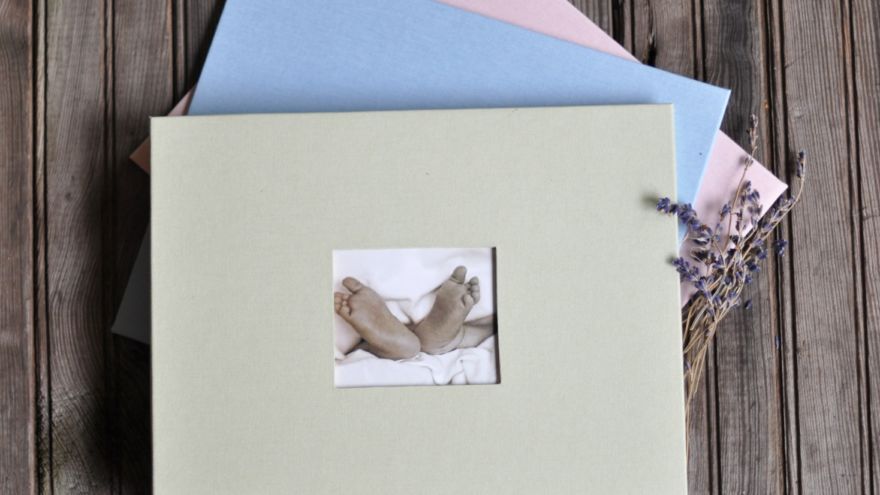 You may have known someone for dozens of years, now you're invited to their baby shower, and you have your gift ready. When you arrive, you notice that there's a guest book and your mind draws a giant blank, don't worry, you're surely not alone. Similar to how people feel when they're trying to fill out a baby shower card, knowing what to write in a baby shower book can be overwhelming, especially if you're not quick with words. However, with the help of these great tips and tricks, you'll be well on your way to knowing exactly what to say and the right way to say it.
Tip 1: Express Joy
It's important to remember that even if you're not the type of person who has ever been interested in having a baby or if you aren't able to have one yourself, you're still going to need to express your joy and happiness for you loved ones. There's nothing more exciting for people to have the experience of having their first child, and the best thing you can do is make sure that you share in that excitement with them.
You can say plenty of different things ranging from, "I wish you all of the joy in the world," to "I can't believe you get to experience this amazing experience".
Tip 2: Make it Personal
If you're not the type of person to be interested in writing a generic sentence or quote in a baby shower book, there are ways that you can make it more personal and memorable for the guest of honor. All you need to do is go through all of your favorite memories with the mother and the father or any inside jokes that you might share with one another, such as how you used to bet that she would be pregnant before a certain life milestone.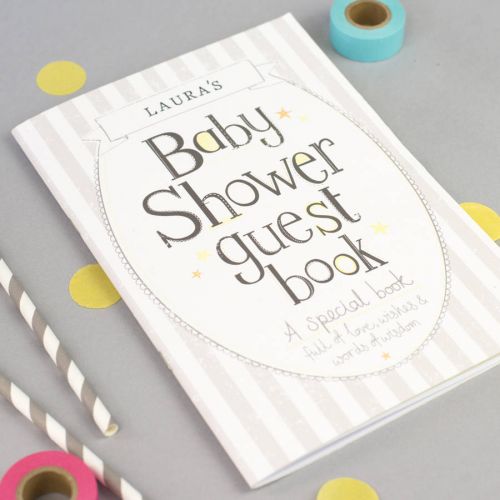 You're going to want to make sure that your entry has a lot of personality that your friend or family member will be able to cherish for the rest of their lives and as soon as they start reading your entry, they should know that it's you.
Tip 3: Keep it Short and Sweet
Even though making it personal is very important, it's also crucial that you don't take too much space in the baby shower guest book, as there are plenty of other people who are going to need space to write as well. Not to mention that you also won't want to leave an entire novel in the guest book as it can set a poor impression with the other guests. Instead, leave any long paragraphs for the card that you'll be providing with your gift.
Even though you'll want to keep your entry to one to two sentences, you're still going to want to make sure that you keep it short, sweet, and memorable.
Tip 4: Wishes for Healthiness
Mothers and fathers who think they are the most prepared people in the world all have one common desire, that their baby is born healthy and happy. With that being said, there are plenty of different ways that you can wish for the healthiness of not only the baby, but the mother as well, and the strength of the father as they begin to accept this new addition to their family.
Some of the best ways to show a friend or family member that you wish for their health include:
Wishing you a safe, easy, and healthy delivery.
Congratulations on this new adventure, wishing you a healthy delivery.
May both of you both be healthy and happy.
Welcoming your new baby into this world with health, happiness, and lots of sleep.
Tip 5: Customize What You Say
Depending on the timing of the baby shower, you may or may not have more information about the baby such as its gender and its name. If you already know more than the fact that someone is simply having a baby, it's important that you input that information into your baby shower book entry. There's nothing worse than reading something that seems cold and detached, so make sure that if you know their name, you use it, and if not, you at least add their gender. Some great gender-specific things to say include:
Oh boy, we can't wait to meet him!
What an exciting time for your family, a precious little boy is on his way!
Little man is already blessed with amazing parents.
Here's to hoping he has his Dad's humor!
Wrapped in pink, a beautiful joy is on her way!
Beautiful, smart, and happy are just a few words to describe your daughter, just like her mother!
Congratulations on your darling sweet little girl.
Tip 6: Provide Wisdom
If you're someone who has had children of their own, there's nothing wrong with giving a couple of tidbits of advice when you're signing the baby shower book. In all honesty, people are going to need as much wisdom as they can get as raising your very first child is certainly not a cakewalk. With that being said, you don't want to be too overbearing and give them an entire list of things to do and watch out for, but just a little bit of advice can go a long way.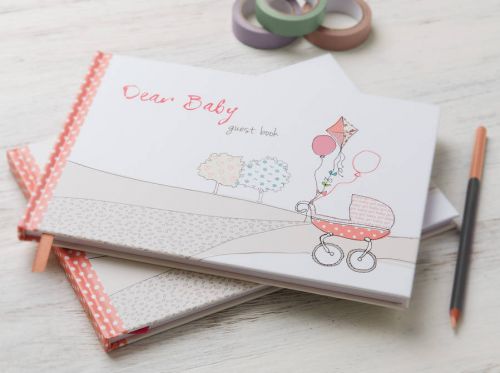 A couple of examples include:
If you ever need me to babysit (enter name), feel free to call at any time!
It's so very important that you spend as much time with them as possible.
Enjoy every second with your little boy/girl, because time flies!
Even though we want to pamper our babies, we cannot forget to pamper ourselves.
Baby showers are a fun and exciting time in your loved one's lives and making sure that you are there and able to fully celebrate with them is something that they won't soon forget. With that being said, it's also important that you immortalize your memories in the baby shower guest book for the mother and father to read through over the years. Remember, even the baby might get their hands on the guest book in the future so make sure you write the perfect thing!
We Recommend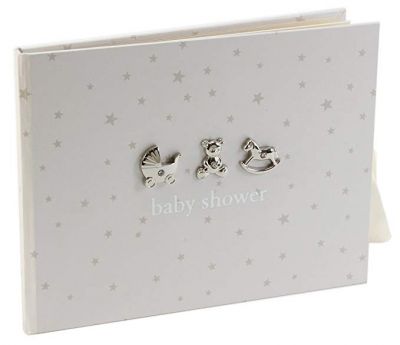 Pin for later