6 Wacky Candle Scents You Can Get Online!
last updated:
Oct 08, 2018
1424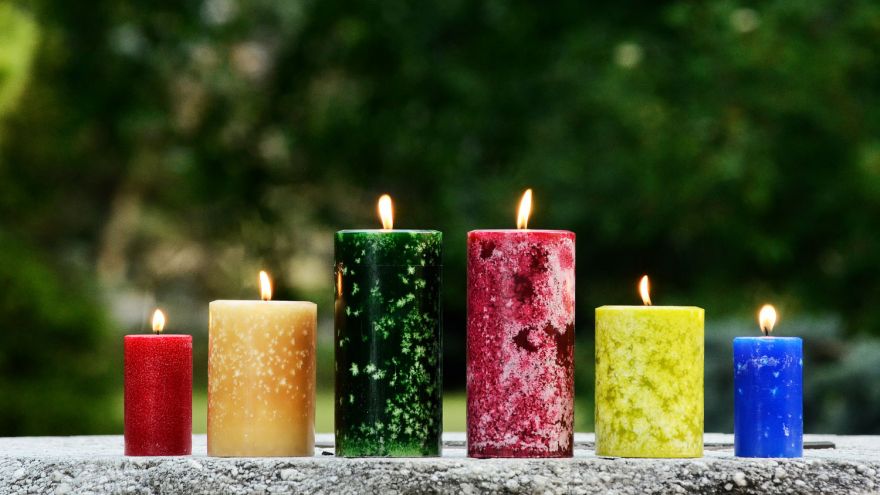 There are plenty of strange things on the internet that you can find if you search long enough, and you can guarantee that there are an assortment of wacky candles that you can get your hands on. If you're tired of giving the same old generic gifts to a friend or family member, or if you simply want to treat yourself to something different, we've curated a list of the most curiously interesting candle scents for any event. No matter if you're looking for a candle designed to smell like a revolutionary historical figure or if you are just looking for something strange, these are sure to impress.
1. Trump-Scented Candle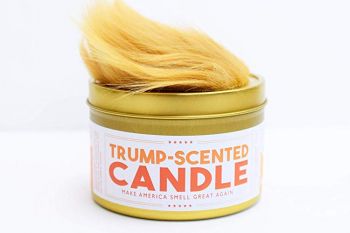 No matter if you are for or against Trump, the idea of having your very own candle that smells like the President of the United States is something that you can guarantee no one else has. What we love the most about the Trump-Scented Candle is the little coif of hair on the top of the lid that is quintessential to his style, but we also fell in love with the wackiness of the scents in the mixture.
Unlike something traditional such as orange or lemon scents, your very own Trump-Scented Candle smells exactly like steak and suntan lotion, which in itself is a very unique combination that you aren't going to find anywhere else. No matter if you never burn it and you simply want it as a gag gift for a friend, it's surely one of the weirder scents you'll find online.
2. Pirate-Scented Candle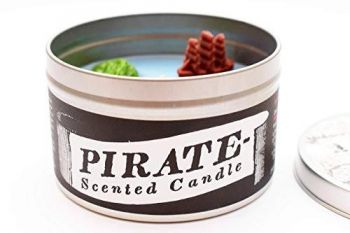 Have you ever sat there and wondered what Captain Jack Sparrow smelled like? We can guarantee that it wasn't as great as you would think, especially when you think about all of the other pirates that he spent his time around. Well, luckily, you can bring your very own pirate home with this Pirate-Scented Candle specifically designed for the people looking for something weird and out of this world.
Unlike the Trump-Scented Candle, this mixture has the perfect combination of rum and wood which is a far more appealing smell to have moving through your home when compared to steak and suntan lotion. Hand-poured and made entirely from wax, we love the attention to detail that the candle's label has as well as the unique little ship and island shapes you'll find on the surface of the wax.
3. Boxed Wine-Scented Candle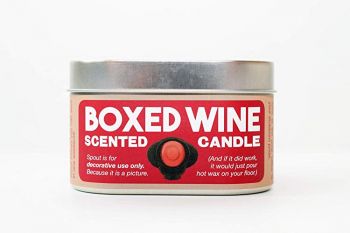 It's one thing to enjoy a great cup of merlot at the end of the day and it's an entirely different thing to be able to fill your house with the aroma of wholesome alcohol to get you in the mood to party. We love the idea of giving the Boxed Wine-Scented Candle to a friend for a special occasion, especially if you know that they're the type of person who would open the bottle after a stressful day. Designed with a merlot wine scent, it offers a deep luxury that you're unlikely to find with any other candle on the market.
It also has an iconic rustic yet modern appeal with witty little statements on the label that help to make it the perfect item to display on a shelf or in a special cabinet with all of your great trinkets.
4. Justin Trudeau-Scented Candle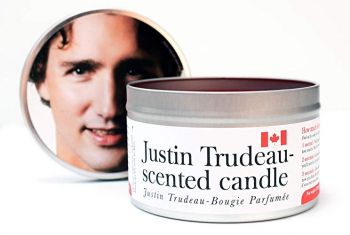 With everyone ogling the beauty of Canada's Prime Minister, have you ever thought about what type of expensive cologne he wears on a regular basis? Probably something with subtle notes of maple syrup, which is what makes the Justin Trudeau-Scented Candle a great gift for a pop culture phenom in your household or someone who is simply a fan of the Liberal Party of Canada.
Designed to have the quintessential scent of maple syrup, this candle will fill a room with a deep and rich sugary scent that will get your stomach ready to eat. It's also a great option for Fall, as it is slightly reminiscent of baked goods being made in the kitchen.
We also love the fact that the lid of the candle bears the brilliant smile of the Prime Minister himself, which also makes it a great item to have on display in your home or on your desk at the office.
5. Baby-Scented Candle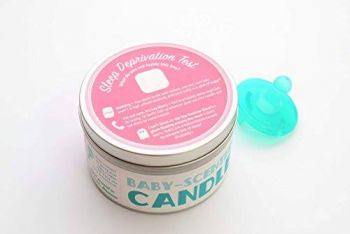 At first glance, the idea of a candle scented like a baby is something that everyone will love, especially if you're a new mother or father who can't get enough of the scent of baby powder. What we love the most about this Baby-Scented Candle is the fact that it makes the perfect gift for a soon-to-be mother or someone who is thinking about getting ready to have children. It can also be a great gift for guests at your shower instead of opting for something more traditional.
With its adorable blue and pink patterns across the label and its fresh and airy baby powder scent, it will easily become one of the most burned candles in your entire home.
6. Birthday-Scented Candle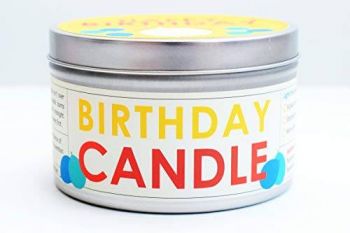 You might be wondering, what does a birthday even smell like? If you were able to guess like cake, you'd be absolutely right and this Birthday-Scented Candle surely will not disappoint. Even though you won't be able to put it directly on top of the cake, you can have your whole house smelling birthday party-ready in a matter of minutes. With hand-poured wax into a 15 oz. container, you'll get plenty of uses with this gem of a candle that is sure to impress all of your guests. It can also double as a great gift for the birthday boy or girl in the event that you wanted to give them something small along with another gift.
Final Thoughts
There surely isn't a lack of weird and strange candles on the market online, as you can find ones ranging from sweat to freshly cut grass, however, our favorites are the ones that are designed to smell like popular figures throughout the world. From having a candle that smells identical to a brand new baby to one that smells similar to boxed wine, the options are endless and you're sure to love every single one on this list!
Pin for later