2023 Baby Shower Themes for Boys
last updated:
Apr 07, 2019
7115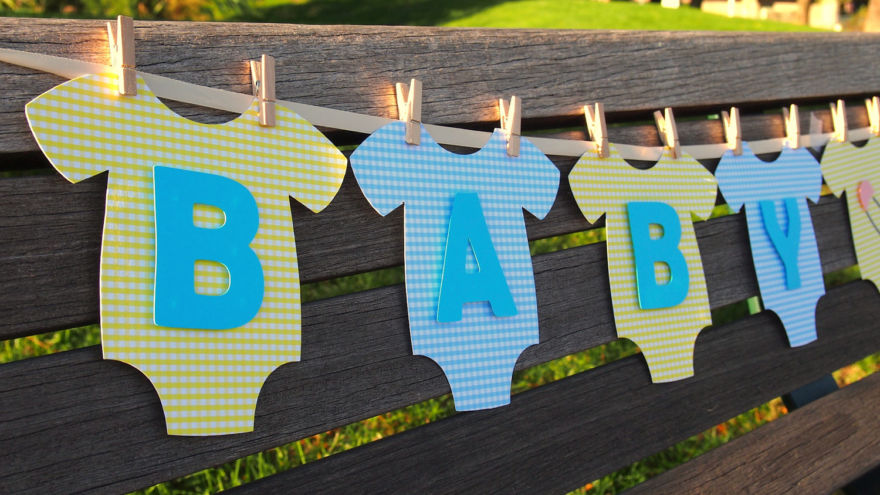 When it comes to hosting a baby shower, there's a lot of pressure when it comes to choosing the ideal theme. In most situations it's easier to resort to the traditional blue themed party, as it's applicable to anyone expecting a boy, however, it can be incredibly bland and relatively predictable. No matter if you're a parent trying to figure out what type of shower you want to have or if you're a family member given the task of creating a great baby shower for everyone to enjoy, below are some of the best 2018 baby shower themes for boys that are sure to impress guests.
1. Monochrome
For the more fashionable expecting parents, monochrome is a phenomenal option when it comes to choosing a baby shower theme that will accentuate your personal style and flare for fashion. With the stellar sophistication of black and white with a pop of color of your choice, you'll be setting the stage for an elegant affair that your friends and family soon won't forget.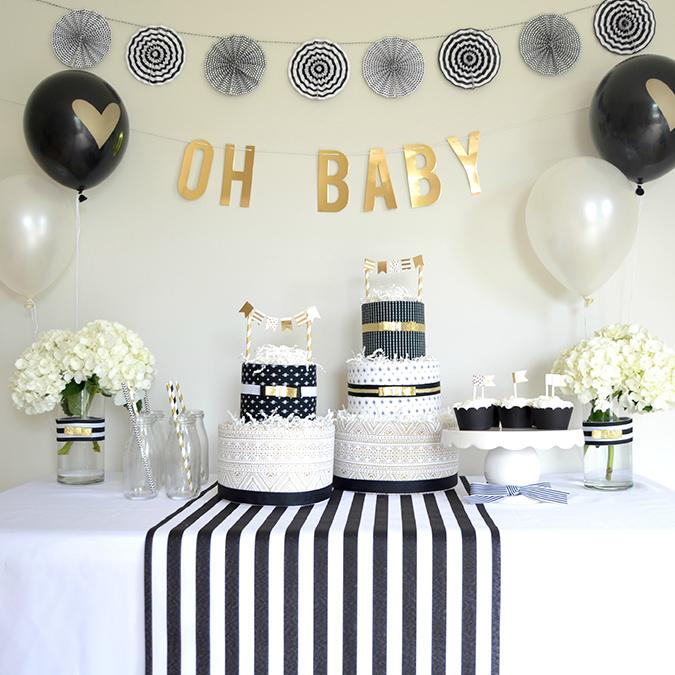 A monochrome theme is most likely the furthest thing away from a traditional blue baby shower for a boy, and it makes it much simpler to find the ideal decorations for the event.
2. Country Cacti
As a trend amongst gardening communities and young adults, succulents and cacti have never been more popular than they are right now and who would have thought that small and prickly plants could be so adorable? There are plenty of things that you can do with a country cacti baby shower, especially if the guests of honor have an affinity for plants and outdoor affairs.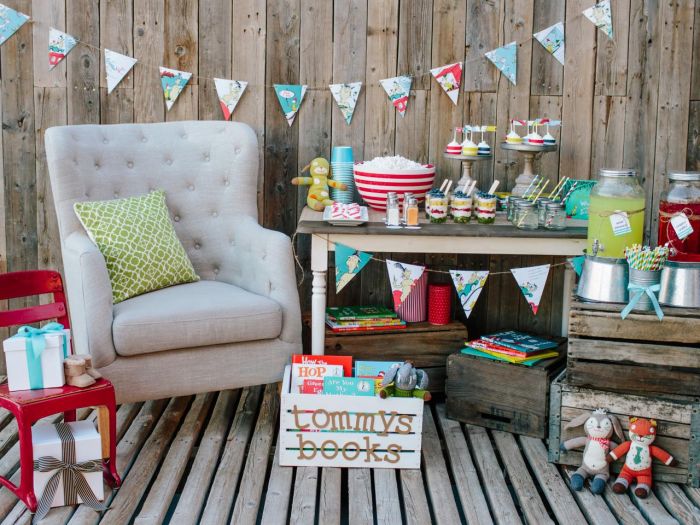 With the combination of a great barbecue, delicious summery drinks, and great souvenirs such as a cactus for each guest that is wrapped in burlap, it's a great spin on your traditional idea of a baby shower. If there's one thing that we can say about a country cacti baby shower, it's that you'll never run out of decorating ideas as you can even make cookies in the shape of cacti and drape your tables in the stunning natural appeal of burlap tablecloths.
3. Outer Space Explorer
It's hard to find a little boy who never thought of being an astronaut at least once in their life, which is what makes the outer space explorer theme something that will show your excitement for giving birth to a boy meanwhile transport your guests into another dimension. Similar to the country cacti theme, choosing outer space themes is a great way to have unlimited access to dozens of different décor ideas.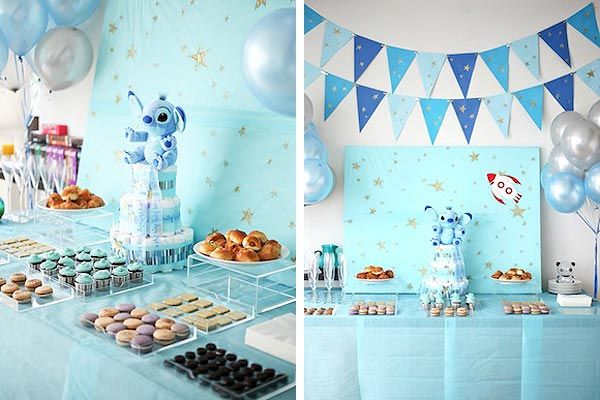 For example, you could base the entire shower around spaceships and outer space exploration. Alternatively, you can base the entire shower around galaxies and nebulas, creating stunning displays that will surely wow your guests. Just imagine all of the options when it comes to creating the perfect baby shower cake or cupcakes!
4. Outdoor Adventurer
Nature is also incredibly trendy right now and there's nothing better than bringing your guests to the outdoors without actually having to head outside. If there's one thing we all know about little boys it's that they love to get their hands dirty and they think the whole world is their oyster, all they have to do is get out and explore. With an outdoor adventurer theme you can have little mountain decorations hung on the walls, use small evergreen or spruce trees as decorations, and even rely on natural wood platters and coasters to compliment the party's décor.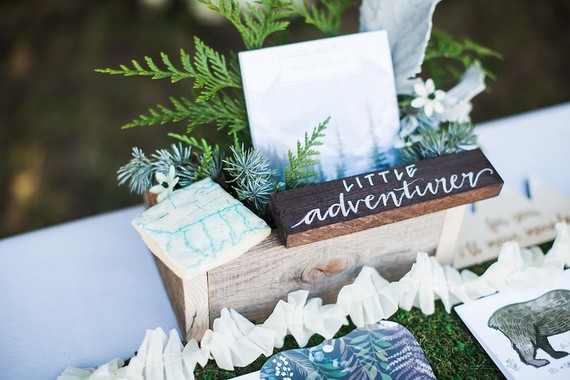 If there's one thing we know for sure it's that you certainly won't find it difficult to find decorative elements for an outdoor and nature themed shower, as relatively every home goods store will have an assortment of different woody elements that you can use to your advantage.
5. Lumberjack Plaid
As another phenomenal theme for showers that strays away from the norm, a lumberjack party could be exactly what you've been looking for when you start thinking about different themes for your upcoming shower. Imagine the adorable sight of red and black plaid mixed with the stunning beauty of natural wood elements. Similar to the outdoor explorer theme, you'll easily be able to find natural wood cake platters, coasters, cupcake trays, and more. You can even try to make some of your own decorations with the help of the things that you would typically find in your own backyard.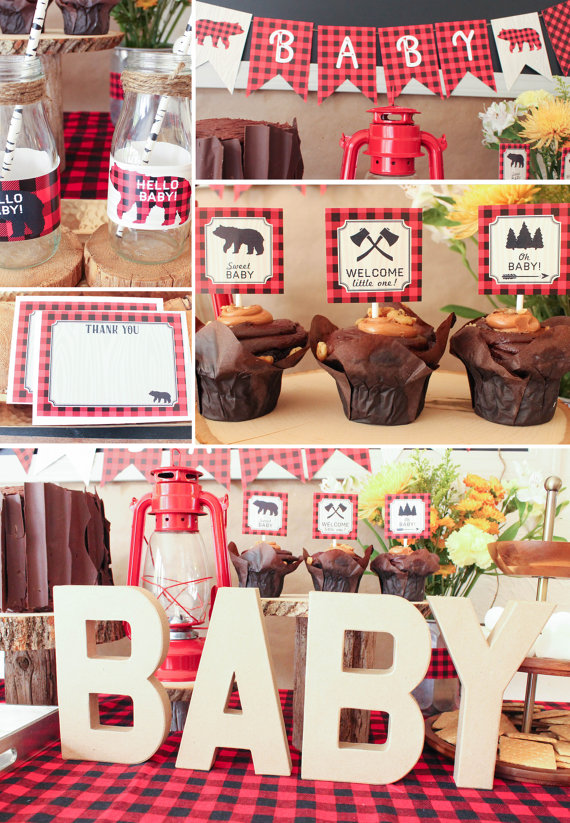 If you really want to take your lumberjack theme to the next level, you can host a shower that takes place both outdoors and indoors. Consider setting up a marshmallow roasting station in your backyard with coolers filled with your favorite beverages and a great array of barbecued foods. Then inside, you can keep all of the delicious sweets and treats with the help of natural wood décor that truly brings the outdoors back inside.
6. Circus Baby
If you've ever been to a circus before you know all about the fun and excitement that fills the tent once the animals first step out onto the stage and this is exactly the type of atmosphere that you want at your shower. If you're truly interested in staying away from the traditional idea of what a baby shower is, the circus baby theme is a great idea for absolutely any parent. The best part is that you can focus on bright and vibrant colors, bold prints, and things that will bring amusement and sheer joy to your guests. Depending on your preferences, you can even use circus animals to your benefit by adding little decorative elephants, lions, and tigers around the room.
Creating a baby shower can be tough, especially if you've never hosted one before. No matter if you're a parent who is trying to get an idea of what they want their shower to look like or if you're a family member who is responsible for creating and hosting the whole thing, this list should surely help. 2018 is the year of change and as long as you stray away from the traditional ideas of what a shower is, you'll succeed with any decorative scheme you decide on.
Pin for later