Wackiest Lip Colors That Are Super Wearable
last updated:
Jun 04, 2018
2724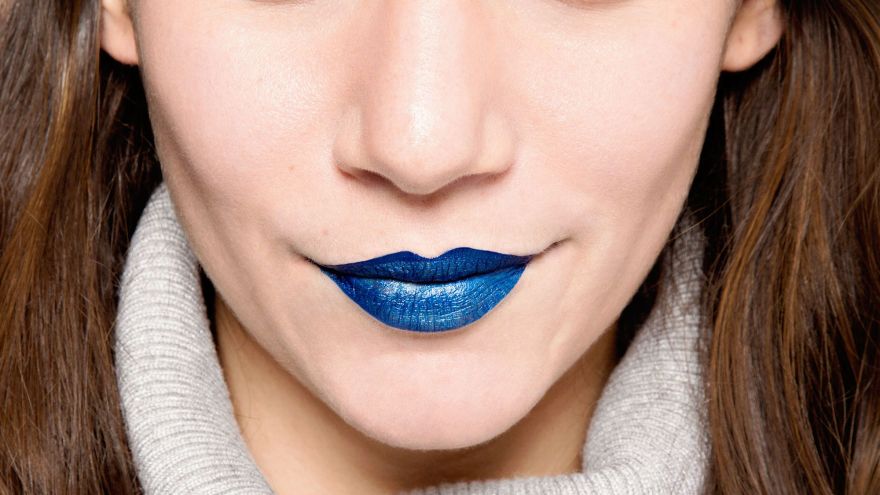 It's 2018. If there ever was a time to go bright and bold, it is now. Have a look at the beauty scene around you. Gone are the days when bold makeup choices were limited to the high fashion catwalks. Accessible brand wear like Zara and H&M have been popularizing otherworldly looks on their models for a while now and today, the trend has caught on everywhere. Bold lipstick is no longer restricted to underground rave parties; you can rock a neon shade to an afternoon tea and come off looking like an absolute dream.
Even a few years ago, wearing black lipstick was unthinkable for the girl next door. Today, however, she may just rock the color, pair it with a frilly pink dress and not stick out like a sore thumb either. What brought on this change, you ask? Just the magnetic pull of beauty influencers and makeup brands!
Fed up of the same old colors, shades and textures, they took it upon themselves to stand out among the crowd. In collaboration with the bigwigs of the fashion industry, bolder colors began coming to the fore to become the new norm. Bright red lips, once considered a taboo for the out and about life, is now plain and ordinary. You can't possibly be trendy unless you have an army of neons and darks in your arsenal.
Moreover, there are tonnes of new formulas flooding the market right now. Matte or semi-matte lipstick, liquid lipstick, lip toppers, satin lipsticks or just a gloss- there are endless options for you to pick from. With the varying degrees of consistency and pigmentation, you are now in full control of how your lips appear.
In the days of yore, formulas were more on the sheer side. Pulling off wacky colors were truly a chore back then. With super long-wear, extremely pigmented formulas available in the most accessible drugstores now, anybody can recreate a glossy magazine cover look with ease.
All being said, it's now time for the cosmopolitan woman to graduate from the girlish nudes and pinks to full-blown bold colors and embrace her bohemian side. Here are some "wacky" colors you can pull off in your everyday life- in the grocery store or a high tea party- and look like a true diva.
Black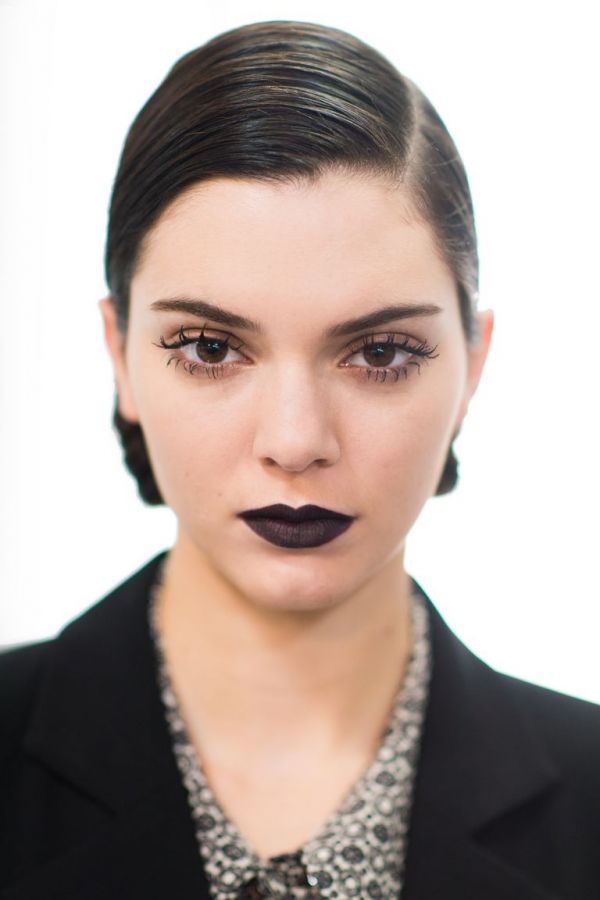 Black lipstick is a must have for every beauty junky – and not just for Halloween! This is one of those ubiquitous shades which looks good on every skin tone, every ethnicity and every facial structure there is.
Previously a Goth trademark, this color is now spreading through the streets like wildfire among all types of women. And makeup brands, across the entire spectrum, are jumping in the bandwagon. Besides high end brands like MAC and Kat Von D, the likes of Nyx and Elf are making black lipstick a standout piece in their collections.
Since this color suits all skin tones, anybody can wear it without worrying about it being unflattering. It's available in a wide range of finishes and you can choose the one you like best. Matte liquid lipsticks are your best bet for a flawless finish that stays unmoved for hours.
Besides, when going for darker colors, pigmentation, which liquid lipsticks offer, is everything. If you are going for the glassy lip look and want none of the streakiness, simply apply the liquid lipstick and top it off with a lip topper.
Here are the top 3 black lipsticks you should look into if you are willing to take the dare.
MAC Lipstick in Black Night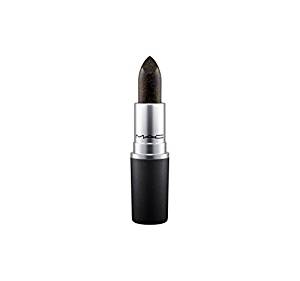 In the glamorous world of the beauty industry, MAC is the reigning queen as far as many people are concerned. This is a warm-toned black with a pearl finish. The look of this shiny bullet lipstick is simply to die for with its glistening starry appearance. As any makeup addict knows, you can never go wrong with MAC.
Urban Decay Vice Lipstick in Perversion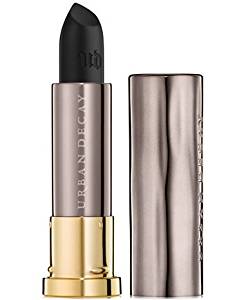 The Vice Lipstick collection of Urban Decay quickly gained rave reviews everywhere. It is no wonder that Perversion, a neutral black with a satin finish, is one of their big hits. One of the few bullet lipsticks with superb pigmentation, Perversion is every Goth's dream come true.
Rimmel Stay Matte Lip Liquid in Pitch Black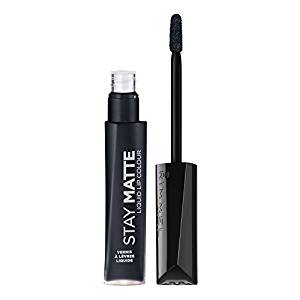 The classic makeup brand Rimmel is making its move away from the industry with aplomb. With a velvety matte finish with a high intensity pigment, this is a true black at a very affordable price.
Blue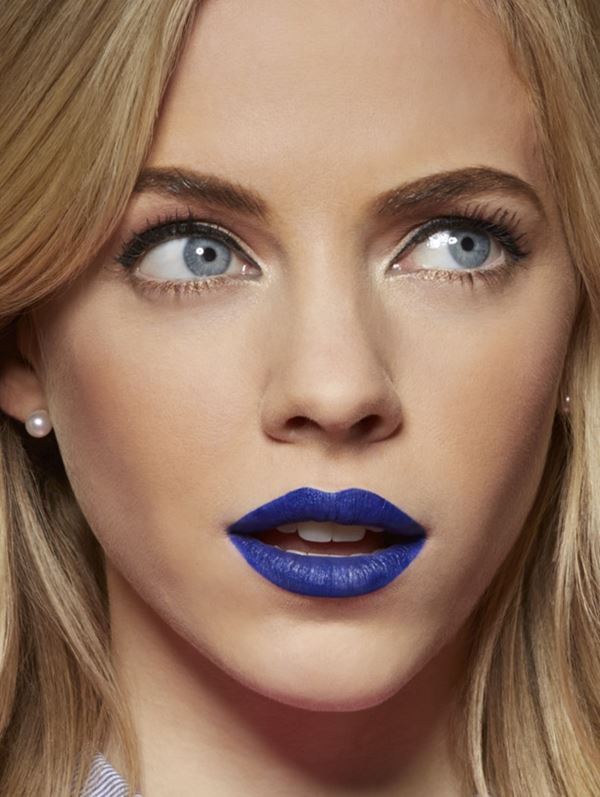 Afraid to pull off a true black? Perhaps blue's the color for you. And no, you definitely won't look like a Smurf with a blue lip on. More like an ethereal diva. Unlike black, which only looks great in its absolute shade, blue comes in a range of shades- all of which are amazing. From a neon aqua to a navy cosmos, pick any of these you are in the mood for.
Anybody can pull off a dark blue with ease. It's just one of those shades which can manage to look regal and bold with just a swipe. Alabaster, olive or deep- most shades of blue work like a charm with all skin tones. However, when it comes to the light cooler shades, it's a tightrope to walk. On deeper skin tones, it can lead to a washed out appearance. Here's what we suggest. Pick a light blue with purple undertones and make sure your teeth is whitened to perfection. With a few simple tricks up your sleeve, you can rock any hue of blue.
If you feel you are ready to dazzle the town, have a look at some of the best blue lipsticks out there.
Wet N Wild Liquid Catsuit Lipstick in Sea Seduction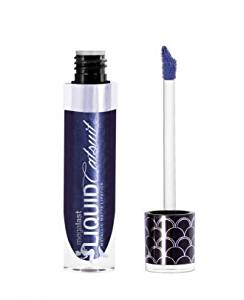 Wet N Wild is just one of those underrated drugstore brands which can give prestige brands a run for their money. This particular liquid lipstick is part of their Midnight Mermaid collection. And true to its name, this stunning shade with a metallic finish appears to be straight from the heart of the ocean.
Fenty Beauty Mattemoiselle in Ya Dig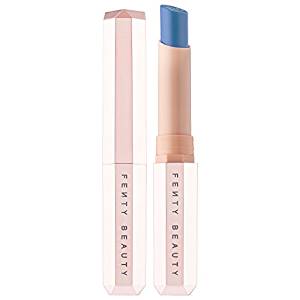 Fenty Beauty's entrance into the beauty industry has been a game-changer. The brand seems to have mastered the art of catering to a diverse crowd. And we expect no less from the cultural mega-icon, Rihanna, who has been the brains behind the creation. Ya Dig is a beautiful periwinkle blue with purple undertones which, true to the brand's core message, looks magical on every skin tone.
Melt Cosmetics Lipstick in Space Cake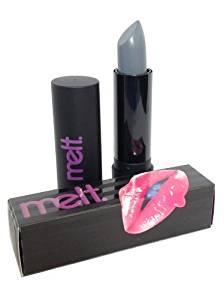 This color, as anybody who has seen it will vouch, is a rare gem. The muted cadet blue lipstick is a bluish-gray shade with cool undertones and is for all those who wish to carry an effortlessly bold look. Melt claims the secret recipe for their Space Cake shade includes space dust and alien eggs. Well, whatever it is, we sure do love it!
Green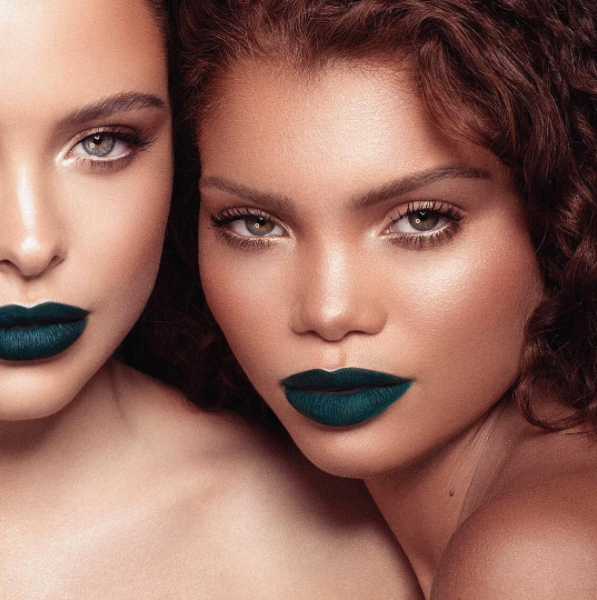 Wonder what emeralds on the lips might look like? If you are a fan of jewel tones and would love to look like a gem yourself, green is your color. Green lips can amp up any look; even a plain one. In fact, the color seems to work best with barely there makeup and a minimalistic outfit. Rock metallic dark green lips to a meeting for that extra dose of confidence or wear seafoam green lips for a girls' night out like the wildling that you are.
For a statement green pout that oozes class, fresh faced makeup, an on fleek cat eye and eyelashes curled to the gods are a must. Keep it simple for a look that reinstates your casual edginess.
Besides, the secret to gorgeous green lips does lie quite a bit on application. The fewer coats, the better and symmetry is key. Green lipsticks, available in so many different shades, seems to work on every skin tone. With just a little bit of the "in your face" attitude, deeper skin tones can unabashedly rock bright teal shades. And if you feel you aren't ready yet, just grab one of the myriad color changing green-to-red/pink lipsticks.
Check out at the most popular green lipsticks available right now.
Kylie Cosmetics Liquid Lipstick in Trick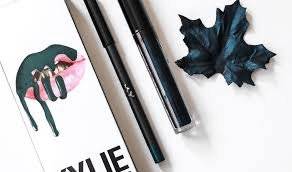 Get It Here
Everybody knows Kylie Jenner is every rising fashionista's beauty guru, especially when it comes to the lips. Anything she releases under her cosmetics brand gets sold out within seconds, with fans vying for more. Trick is a deep forest green, with very fine glitter, in Kylie's unfailing ultra matte formula. Pair the liquid lipstick with the lip liner from the Trick lip kit and get the diva's signature pout.
Lime Crime Opaque in Mint To Be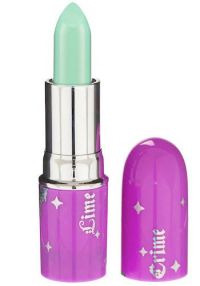 Lime Crime has been sharing its wacky energy with the world since long before it was popular. In fact, if there is one beauty brand to thank for the new bold revolution, it is the indie Lime Crime. Mint To Be is a pastel green shade which promises to flush your friends green with envy. Beware though, this color is not for the faint hearted.
Jeffree Star Cosmetics Liquid Lipstick in Crocodile Tears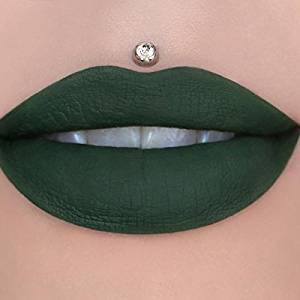 Jeffree Star Cosmetics is a relatively younger brand, compared to the prestige brands around. Yet the beauty influencer Jeffree Star's brainchild is already in the big league. Crocodile Tears is a beautiful muted green, the shade of poison ivy and fully opaque with one swipe coverage.
There is no end to all the funky colors you can brave to wear. Purples, yellows, whites and a zillion other shades in between- all you need to carry them off is a bold attitude that speaks louder than the colors you wear. Besides, there are countless other lip trends you can check out if you are willing to go a little wild.
The glassy lips trend, for instance, takes the concept of glossed, high shine lips to a whole new level. Or perhaps you would like to try your hand at the popular ombre lip trend. Choose more subtly transitioning shades if you are feeling hesitant or pick two daringly contrasting colors to make sure all eyes are on you. You can even dabble in some lip art if you wish. When you are going to be playing with edgy lipstick shades, you might as well go all out.
The old reds, browns, pinks can always have our back. But even their most clever variations fail to wow us anymore. Fuchsia, the shocking pink we were all terrified of, seems quite plain now! Been there, done that. We need something that will help us truly stand out in people's Instagram feeds. So, without further ado, grab a lipstick that screams your personality and switch up the drama.
Pin for later