The 5 Most Unusual Candle Scents that Make for a Perfect Gift
last updated:
Aug 14, 2018
3690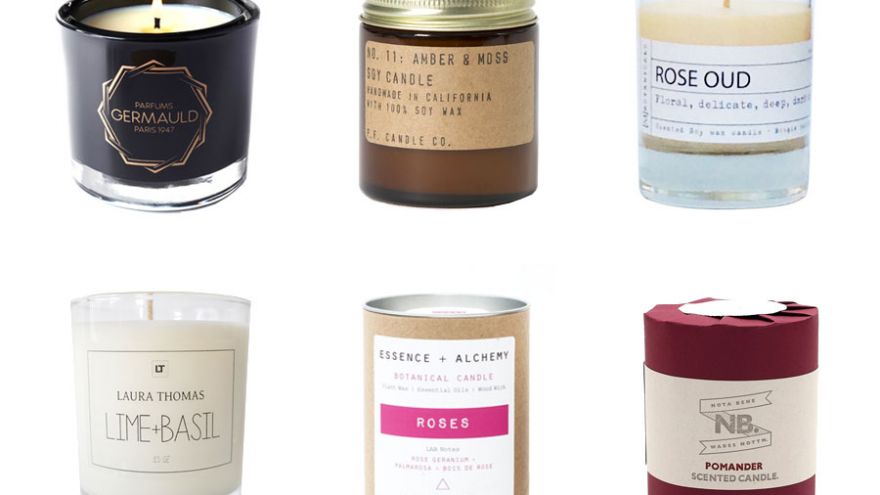 Have you been faced with the difficult task of selecting a gift for an upcoming housewarming party? Or perhaps a white elephant gift?
There are a variety of gift giving occasions where coming up with the perfect idea feels completely impossible. Perhaps you don't have a large budget, you don't know the person well, or you just don't know what the right gift is to fit the occasion.
Does that sound like you, or sound like a situation you've found yourself in? You aren't alone! There are always those events that come up throughout the year that leave you scratching your head. That confusion can turn to frustration, but it doesn't have to!
Stay with us on this, but a candle actually makes for a great gift in a lot of these situations. We know- you are probably thinking that candles are so overrated. The most boring gift that people have a million of. Right? Wrong! While sure, there are some candles that are a little over gifted, shall we say. But, there are plenty of really unique options out there that anyone would love to receive as a gift!
Don't believe us? Fair enough – but we'll prove it to you! Here are the 5 most unusual candle scents that make for a perfect gift.
Bath & Body Works Candle in LONDON Tea & Lemon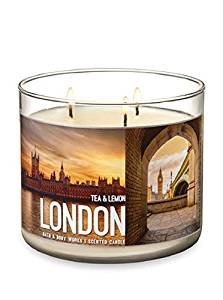 Does the person you are thinking of getting a candle for love to travel? If so, this candle idea is perfect! We absolutely love the Bath & Body Works travel collection, especially this London themed candle! Not only does it feature a gorgeous design that anyone would love to display, the scent choice is perfect and matches the travel destination perfectly. For London you have, of course, tea and lemon! If someone loves traveling to London they will love this candle and every time they light it, it will bring them back to having afternoon tea!
Other destinations include New York (which smells like rose water and ivy) and our personal favorite Italy, which smells like cannoli and chocolate- yum! These unique scents also have the travel connection, which makes them an even more 'relevant' gift to get for someone who either loves to travel or has a favorite location that they visit or grew up in.
Benevolence Aromatherapy Rose & Sandalwood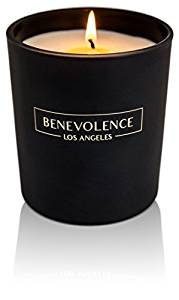 If you are in search of a unique candle that also screams luxury, this collection from Benevolence LA is for you. With a collection of totally unique, rich scents, this is the perfect gift for someone who has expensive taste and loves the finer things in life. This particular candle has the scent of rose and sandalwood, which is both calming and luxurious at the same time! We also love the modern design of these candles, fitted in a gorgeous matte black glass holder, these candles certainly make a statement.
If you aren't a fan of the rose and sandalwood, consider their other scent, bergamot and jasmine. These are totally unique scents that are equally fantastic smelling. Best of all this is a soy candle, ensuring that you experience a clean burn, perfect for anyone concerned about the air they breathe. If you are in search of luxury, this is it in candle form!
Old Factory Scented Candles – Man Cave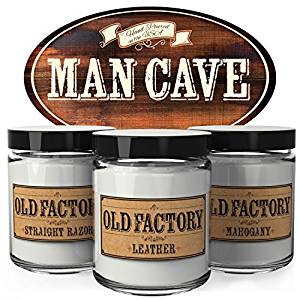 Believe it or not, candles can be for men too! If you are shopping for a man, or are looking to get a gift for both a husband and wife, this is the perfect husband, manly man gift they never knew they needed! These Old Factory scented candles come in 3 completely masculine scents- straight razor, leather, and mahogany. Perfect for putting in a man cave, any man would actually love to receive these candles (once they check out the scents!).
To make these candles even better, they also have excellent packaging that helps them look even more masculine, complete with a vintage looking font and neutral colors. These are some of the most unique candles we have ever seen and think they are absolutely perfect for any man you might be shopping for!
Scentsational Apothecary-Tobacco & Vanilla Candle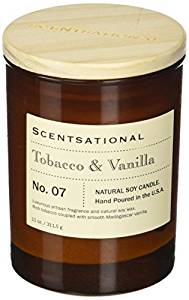 Are you tired of traditional scents when it comes to candles? We can all get a little burnt out (pun intended) on the same basic set of scents, but this candle from Scentsational is anything but ordinary! As part of their 'apothecary' collection, this candle comes in the scent of tobacco and vanilla! While vanilla is a very common scent, the combination with tobacco makes this totally unique.
Perfect for anyone with a unique design aesthetic, they are sure to appreciate this warm and unique scent. Complete with a more minimal, 'hipster' design, this is a great unique candle that we totally love. This is another soy based candle that is also hand poured in the United States! As the label states, the scent is a combination of 'rich tobacco' and 'smooth Madagascar vanilla.' If that isn't unique (and also wonderful) sounding, we don't know what is!
Homesick Scented Candle, Alabama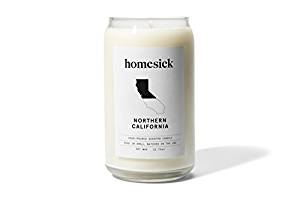 Finally, we absolutely love the concept of these candles from Homesick. With one for each of the 50 states, the candles feature the state image and have its own unique scent that represents the state itself! This candle is for Alabama, and the scent is 'wet road from a summer storm, sweet blackberries, southern magnolias, and nutty pecan.' It doesn't get more unique than that! What we love is that there are 50 totally unique scents.
If you know someone who absolutely loves a certain state (say their hometown or where they grew up, or where they happen to live now) this is a great gift to give them. The nostalgia they will experience reading the scent, and then, more importantly, smelling it, is sure to flood them with wonderful memories.
Pin for later