What Do You Bring New Neighbors as a Welcoming Gift? Here is a List of Really Great Ideas!
last updated:
Aug 31, 2018
2055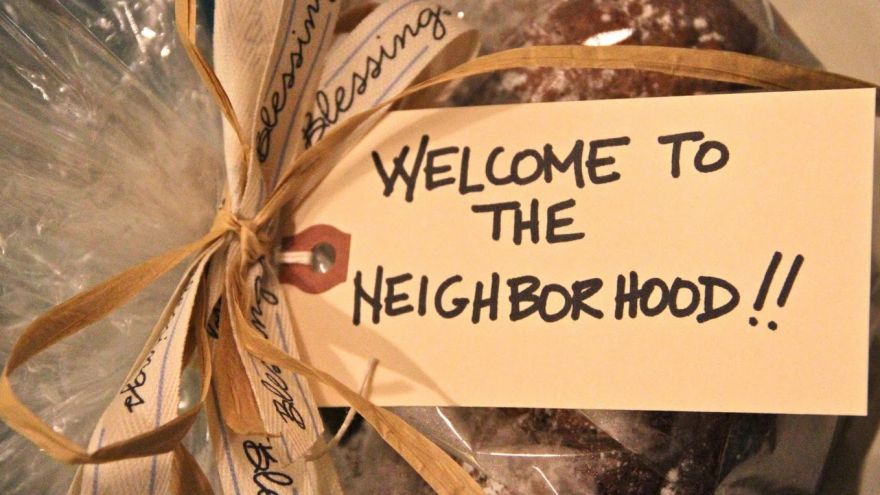 It's common for families and couples to move into neighborhoods as more people are looking for ways to get out of the core of the city and into a suburban lifestyle. When they make that decision, it can be daunting, and the idea of having neighbors might be a little overwhelming, which is why it's always best to give your new neighbors a gift in order to welcome them to the neighborhood. However, it's important to remember that you're going to want to give them something unique that isn't going to break the bank.
1. Baked Goods
As the most common (and one of the easiest) things that you can make at home to give to your neighbors, baked goods can always help someone to feel comfortable. Not only will it be a delicious treat for the family to enjoy, but it also shows that you put a lot of thought and effort into your gift. Even if you're not someone who is particularly great at baking, you can always buy baked goods from the grocery store and arrange them on a platter for the family to keep.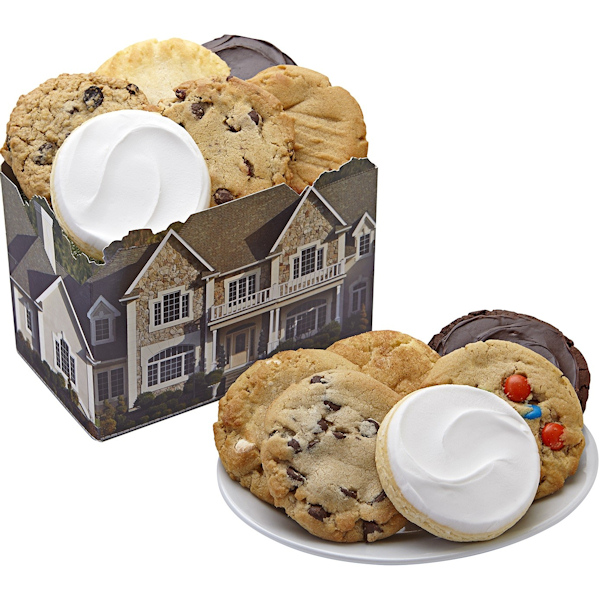 When you're delivering cookies, cakes, and other sweet treats, make sure that you attach your contact information in the event that the neighbors want to return the favor or give you a brief "Thanks" over the phone. Also, ensure that you stay away from anything with nuts and keep the treats as simple as possible, as there are plenty of people with allergies.
2. Flowers
There's nothing that says "Welcome Home" more than a beautiful and inviting bouquet of flowers, which are equally as easy to obtain as baked goods from a grocery store. You can either visit your local florist or another store that is known to carry beautiful arrangements and purchase a bouquet for your new neighbors. If you want to put a little creative twist on it, you can always arrange smaller bouquets together into a big bouquet so it has a personalized flair to it.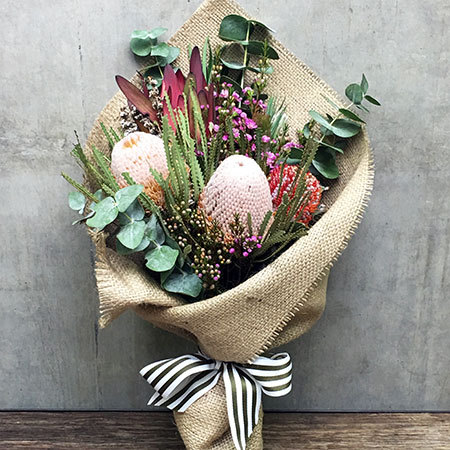 Similar to the baked treats, you're going to want to provide a heartwarming note and your contact information.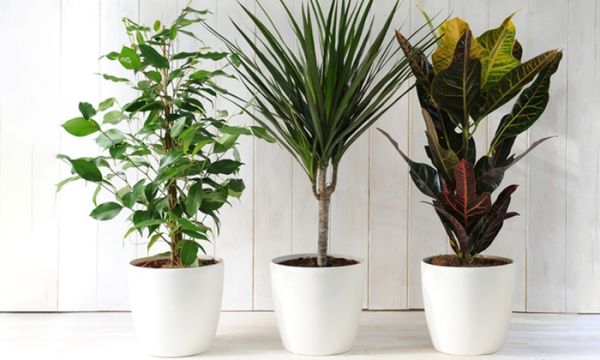 If you're less interested in flowers, there's always the option of choosing a house plant as well. Compared to flowers, house plants will last substantially longer (if the homeowner has a green thumb) and you can guarantee that you'll be investing in something that they'll appreciate for years to come. Make sure that you choose a houseplant that is relatively easy for them to take care of, as you never know the level of someone else's gardening skills.
3. Housewarming Basket
If you simply cannot decide on a single gift for your new neighbors, there's always the possibility of crafting your very own housewarming basket that is equipped with all of the essentials that you think they'll need. You can either focus primarily on fluff items such as snacks, treats, and maybe a candle, or you can give them a new homeowners basket that is filled with handy tools such as flashlights, extra batteries, or a set of screwdrivers.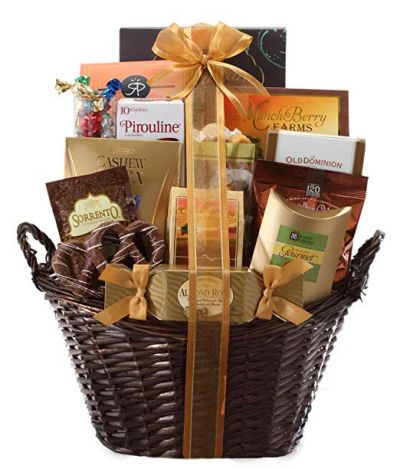 We recommend food baskets, as you can guarantee that everyone in the family will be able to appreciate the things you have added. You can buy some fresh baked bread and bagels from your local bakery, pack ground coffee into a mason jar, and even add several different types of spreads, such as jams, for them to enjoy on the first morning in their new home.
4. Kitchen Gift Basket
As another type of gift basket you can be sure your new neighbors will love and use almost right away, a kitchen gift basket will become their saving grace. When unpacking, it's quite a chore to have to stop to go to the store to buy something you might have forgotten, such as dish soap and sponges. However, if you're able to give that as a gift to your new neighbors, they can focus entirely on setting up their life in their new home.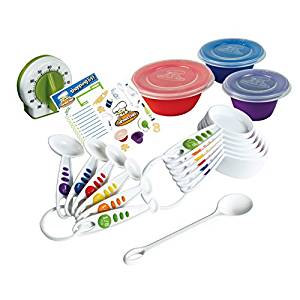 Kitchen gift baskets can be equipped with plenty of different items ranging from popular baking tools such as candy thermometers and whisks or you can focus primarily on the necessities that you'd need around a kitchen, such as dish soap, washcloths, sponges, and even a small herb plant that they can grow in the kitchen.
5. The Best Takeout Menus
This is particularly a great idea for someone who is moving into a brand new area and that has an affinity for takeout, especially during the grueling process of unpacking and setting up their home. Takeout will surely be their saving grace and instead of having to use mobile apps or ordering pizza from a generic chain every night, you can give them the chance to experience the best eateries in the area.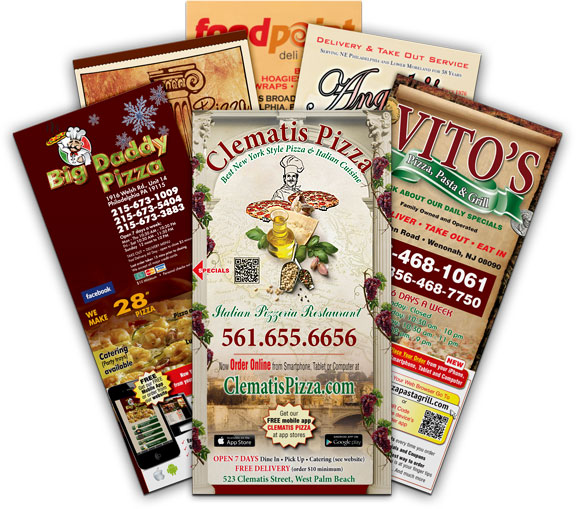 All you need to do is make a collection of your favorite takeout menus, wrap them in a bow, and leave a kind note that explains what the gift is for. The best part is that the only thing you'll have to spend money on is the ribbon, however, it's a gift that will keep giving over the years.
6. Invitation to a Backyard Barbecue
In the event that you're not the type of person to be interested in giving gifts, you could always plan a special event for your new neighbors to attend and get to meet all of the other neighbors on your street, such as a backyard barbecue. Not only does it take the pressure off of meeting face-to-face at the front door, but with the help of great food and great drinks, you'll be able to relax and show your true personality. You never know, your new neighbors could be the friends you've always wished would move onto the street.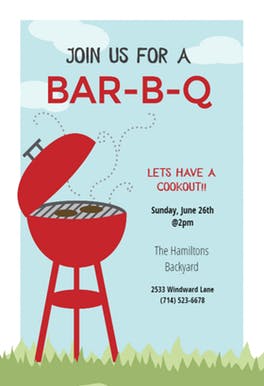 If they have kids, you can even set up some great outdoor activities for them to enjoy and make sure that your other neighbors bring their children as well. It's a great environment to get to know everyone in a comfortable way.
Pin for later