Travel Hacks: Things You Can Save Money On
last updated:
Apr 11, 2019
1087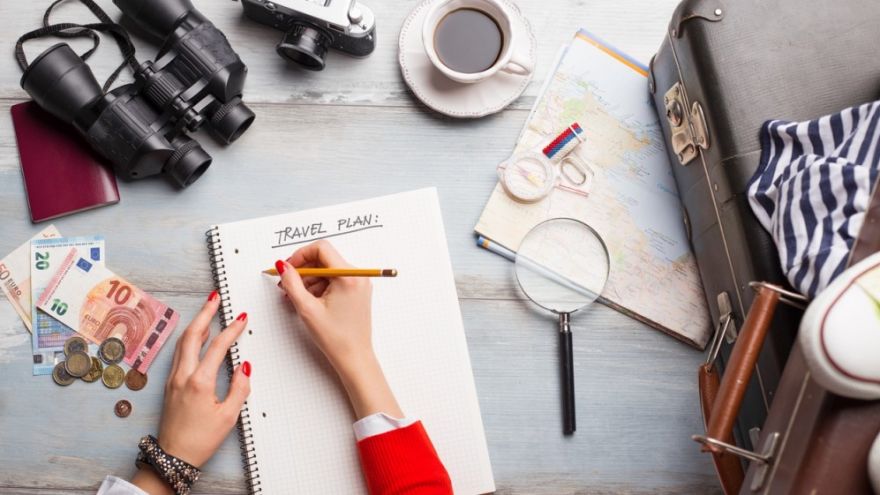 There comes a time in everyone's life where yearning to travel becomes virtually overwhelming. Traditionally it's carefree student days, when the world's your oyster, and seeing what you can on a budget becomes an obsession before you settle down and have a family. Later in life when the family has left the nest, another period of adventure begins. Senior travel is one of the most significantly growing sectors, as we all are living longer and have more money to spend.
Whatever age you are when you travel, few of us have limitless pockets. We want to go as far as we can for our buck, and not feel we've wasted a penny on our travels.
Here are some hacks to reduce the cost of traveling and make it more affordable. You'll be surprised how far you can stretch your dollar.
Save money before you travel
Well before you go on vacation, you can begin saving money and getting together a little nest egg from your regular weekly purchases. Sign up for a credit card that can give you membership reward points. At the same time set up a direct debit to pay off the balance each month, so you do not suffer any interest payments.
If you then use the card to purchase your weekly shop or to fill up the tank of your car, you'll be surprised how quickly the membership reward points add up. The reward points can be used at a later date for travel, or for items that you may need such as a new suitcase. The opportunities are virtually endless.
Save money on flights
Most of us book our flights using a computer, either directly with the airline or through a price comparison website. Before you go looking for a flight, remember the airlines track what you do online with cookies. So what can happen is that if you return to the site looking for a bargain, a search may return a price that is slightly higher than first visitors might see. The way to get around this is to clear the cache on your computer before searching and enable any private browsing that may be available on your system. Then you should get the best price on offer.
Airlines are known to offer different prices for the same trip depending on where you are from the in the world. By using a VPN (Virtual Private Network), you can change your computer's virtual location. Substantial savings can be made if you book with an IP address from say the UK, Germany, Japan, or the US.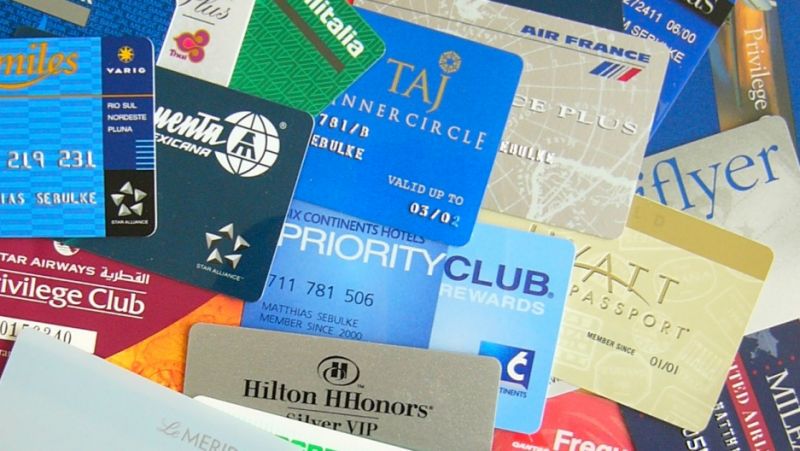 Search engines on flight comparison websites can give you a good idea of how much a flight will cost. Sometimes it is even cheaper if you go to that specific airline's site and look it up there. This can also help you to get free upgrades if you have frequent flyer miles.
There have been a number of studies showing that eight weeks ahead of the date you want to travel is the ideal time to book a flight. Usually, the costs of flights increase closer to the departure date. Booking a flight too early can cause problems if any unforeseen circumstances mean you have to cancel.
If you use one of the major airlines for your travel, the chances are they are part of one of the big alliances. Making sure you have a frequent flyer card means you can pick up points not just on that airline, but any of the other alliance members too. They can all add up to future upgrades or free flights.
Some credit cards include free flights with the fee. In Australia, for example, the American Express Platinum Edge card fee includes a free domestic flight with Virgin.
Using the big airlines and the large hubs may not always be the cheapest option. Smaller airlines often operate out of smaller, less congested local airports. Sometimes these smaller airlines provide flights to airports closer to where you really want to visit rather than the big national and international hubs.
Watch out for sales days. Most of the big airlines offer sales at various times of the year. Look out for these offerings as they can provide huge savings on the regular fares. All airlines will review their fares on a weekly basis to alter them to ensure as many seats as possible are filled on each flight. The day varies for each specific airline, but it is usually Tuesday or Wednesday. It's also not well known that airlines often reduce fares in the afternoon, as in the morning they are higher because that's the time most business flights are booked.
Complaining. If you don't think the service of your airline lives up to their standards, then politely complain. By drawing the company's attention to a situation where standards have slipped, many airlines will offer some recompense, in either a credit or air miles. Keeping on the right side of customers and getting honest feedback is worth much more to an airline.
Overbooking. All the major airlines will overbook seats, knowing that not everyone is likely to turn up for the flight. When that doesn't happen, the airlines offer huge incentives for people to give up their seats and take a later flight. If there is no rush volunteering to take another flight can give you some great deals on free flights, accommodation and vouchers for meals and all kinds of goodies.
All these points earned from flying around can be used to pay for upgrades into business or first class. A few seats on every flight are kept for frequent flyers who want to upgrade and can be a great deal for a solo or flexible traveler. If you are booking close to your flight date, some airlines offer a bidding process, where you can offer a price for a seat that is unsold in business class.
Any haven in a busy airport is a godsend. Airline lounges are just such places. They offer free food and drink, along with Wi-Fi and comfortable chairs. Upper levels of frequent flyer programs offer access no matter what class you are flying. You can also buy a membership such as Priority Pass to allow you and a partner access to almost a thousand airport lounges around the world. It's one of those perks that come in handy if flights are delayed, or you have a while between connections, and you don't know what to do.
Save money on accommodation
Like the airlines, the big hotel chains offer their own loyalty programs, which can give you free accommodation or upgrades. Some credit and debit card loyalty programs are also linked to hotel chains, so you can earn points and pay for accommodation with those too.
Hotel loyalty membership also comes with some perks. The larger hotel chains such as Sheraton, Hilton and Ritz-Carlton have club lounges which offer free food and drink when staying at the hotel.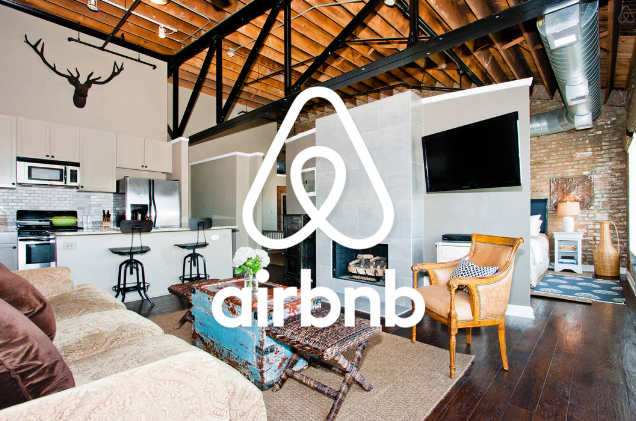 When checking in always ask politely if it is possible to get an upgrade. Often hotels want guests to have a memorable experience, and offering a bigger or better quality room costs the company nothing if it will go unbooked.
If you're on a budget and want local accommodation that is cheap try Airbnb, or one of the other affordable travel websites. Airbnb owners often offer free Wi-Fi as well as other perks; some even provide airport transfers.
Off-peak travel and accommodation can often be discounted. If you travel when the kids are still at school, or during the off-season months, then you can usually find huge discounts on places to stay.
How about free accommodation when you travel by becoming a house-sitter. House-sitting can be an ideal way to live like a local for a short time at your destination. Trusted Housesitters is a website connecting homeowners with people who are ready to house-sit. There are houses all over the world in some of the most popular locations.
If you don't mind flying overnight, take a red-eye and save money on a night's hotel accommodation.
Adding a little luxury
Perks don't have to mean traveling on the cheap, in fact, it can be quite the opposite. If a large group of you are going together on vacation, it can often work out less expensive if you rent a luxury house rather than paying for a hotel. The initial price of a luxury home can be off-putting, but when you break it down per person, per night, it can often come out much cheaper than even a basic three-star hotel.
If you're in the mood to just relax on holiday, then all-inclusive deals can be excellent value for money. The price usually includes your flights, ground transfers, and accommodation, and can sometimes have meals and drinks added. When you have to travel on a budget, this can sometimes work out the cheapest option.
Cruising has often been seen as the prerogative of the rich, but that's not true at all. Repositioning cruises are a great way to get the experience at a discount price. Cruise lines relocate ships for each season, and rather than sailing empty they sell discounted tickets of up to 50% off for the journey.
Unlike airlines, cruise lines offer incredible last-minute bargains. If they have any cabins unsold, the cruise ships provide them at ridiculously low prices. A trip from Miami to Barcelona can be as low as $299, and that includes all meals and entertainment.
Major airlines offer free chauffeur transfers from your home to the airport if you are traveling in business or first class. This type of transfer can also be bought and can be a cheaper option if a number of people are traveling together.
Saving money on transport
Getting to and from the airport can be a costly business. When there is only one of you traveling, then the comparison can be easy. However, if a family or a large group are traveling together, what might look the most expensive, and turn out to be a cheaper alternative.
Trip planner Rome2rio is a useful tool to work out the cost of getting from A to B. The planner looks at all the available transport alternatives, including trains, buses, and driving, and gives a comparison of the estimated fares or costs.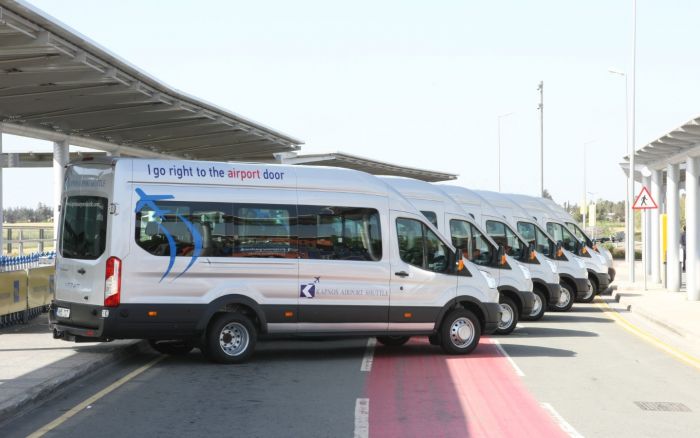 If you're covering longer distances car rental companies, offer relocation rental deals, where you can do a one-way rental at no extra charge. The cars have often been used by clients on one-way rentals, and they need to be returned to their original location.
Check your own car insurance policy before agreeing to a car rental insurance. Many comprehensive insurance policies and credit cards include insurance cover for rental vehicles as standard. It could save you hundreds of dollars.
One of the big car rental companies used to have the slogan, we try harder. Well, the smaller car rental companies have taken on that mantle now, and apart from working harder, they offer the best deals. Smaller car rental companies usually have lower rates, and provide extras such as delivery and drop off from your accommodation at no extra charge.
On city breaks getting around the town is usually cheaper and more convenient using public transport. Most big cities these days have travel cards for cut-price travel on all forms of public transportation. If you plan to explore a town and intend to visit a number of locations, then a travel card will save you lots of money compared with taxi fares.
Some cities also offer free or reduced rate travel days. Cities like Sydney Australia have particular Family Fun Day fares, which allow a person to travel on unlimited public transport for just $2.50 per day.
Save money on travel expenses
There was a time when traveling the world meant a pocket full of travelers' checks, which could be easily lost or stolen. Nowadays ATMs are everywhere, so a credit or debit card is all you need. It's pointless these days exchanging money before you travel. For one thing, the exchange rate you will get at a currency exchange is much worse than you would get from your bank. Withdrawing cash on a credit card will incur a transaction cost, so it's best to take out a few large amounts rather than lots of little sums to reduce the number of transactions.
If you have an American Express card and accumulate membership reward points, you can redeem them for cash at any AMEX currency exchange. The points accumulate when buying your daily groceries and stuff, and you can get cash when you travel, it's almost money for nothing.
City passes, and tourism cards can give you discounts on attractions such as museums and art galleries, as well as free or reduced fares on city transport.
Carrying a smartphone can become your own tour guide. Apps like Field Trip point out places of interest as you walk by. It also checks out discounts and offers that are nearby. Why pay for a walking tour, when there are hundreds of free ones to choose from, a quick Google search will come up with the best in your locality.
Keeping in touch with back home can cost a fortune using regular mobile or landlines. That's why apps such as Viber, Tango, and Skype are so useful. They work on the internet, and calls to friends and family are free no matter how long. You can also get video conferencing so they can see how well you are on vacation. A new service called Rebtel is offering international calls without the use of Wi-Fi. Instead, the company has connection points to their own servers, thus reducing the cost of calling to subscribers.
When traveling abroad don't forget to turn off your data roaming. Keeping it on can result in huge bills. If you want to use data on your smartphone abroad, consider only using Wi-Fi or getting a local SIM card.
Your ISP (internet service provider) at home could have an arrangement with other ISPs in other countries offering local Wi-Fi hotspots for free. Also, most bars and restaurants offer free Wi-Fi to customers, so you should always be able to hook up a free internet connection at some establishment.
It's not wise to journey to other places in the world without travel insurance. If you book with a credit card, you may find that travel insurance is included.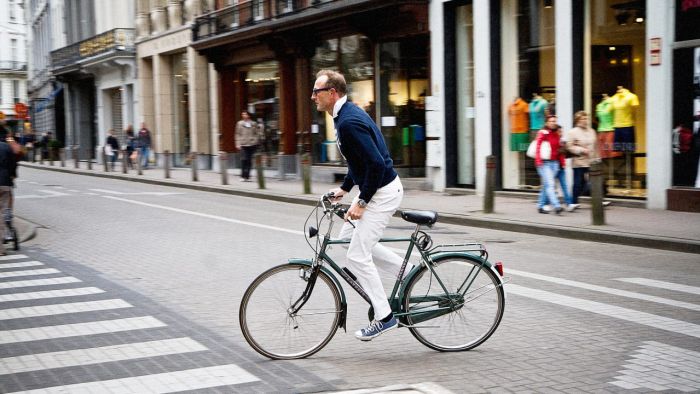 Try and stay away from city centers. These are generally the most expensive parts of the city. Try looking for accommodation in the suburbs, or more vibrant areas where the locals like to live. Sites like TripAdvisor have lots of suggestions of out-of-the-way places to stay. For local recommendations try the Spotted by Locals app for places to eat and drink, and things to see that might not be on the regular tourist routes.
Coupon services like Groupon can be a source of cheap meals when traveling. Before you go, you can check out what local establishments are offering in the way of discounts and have the coupons ready before you travel. Local newspapers and flyers can also be a source of special deals.
Consider lunch as your main meal of the day. Good restaurants often have lunchtime specials that are a fraction the cost of the evening dinner menu.
Lots of cities around the world are trying to get people not to use their cars and have introduced bicycle sharing schemes. Cycling can often get you around a town quicker, and with dedicated cycle lanes, it can be safer too.
With all this exercise you are going to need to keep hydrated. Buying water from kiosks and stores can cost a fortune in big cities. Consider taking your own water bottle with you, and filling it up before you leave your accommodation in the morning. Carry a simple water filter if you are not sure the tap water in the country you are visiting is not safe to drink.
Pin for later