The Additional Mandatory Fees You May be Charged
last updated:
Apr 06, 2019
2336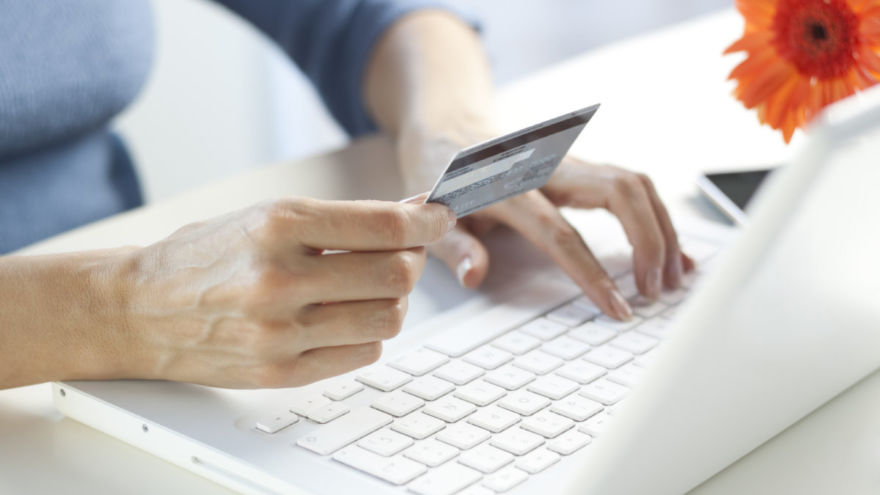 Hotels and resorts have long been a part of our traveling plans and whenever we are planning to go on a trip, booking a hotel also takes place in our initial to-do list. But if you aren't already familiar with the hidden and additional charges that the hotels offer, having a sudden drop in your bank account may surprise you a lot.
Hotels have been notoriously known for adding extra charges for different facilities for some time now. But this method has recently become more efficient as it's being sandwiched into your deal even when you are booking a hotel.
Most of the time the hidden charges are mentioned in the website or the booklet in such a way that it becomes hard for a casual traveler to discover them at a glance. Noticing those much later when you get a credit card notification may not change anything on your perspective, but if you are a budget-friendly consumer, you may have a frown and a second look at the booking deal.
Getting out of the traps which are laid out for you can be a bit hard unless you know exactly where to look and what to look for. Following some tips and tricks can help you save money and pay exactly what you want to while booking a hotel. Here we will take you through some of the most common scenarios when you may be charged extra while booking your hotel:
You may be Charged Extra on Sudden Cancellation
As much as no one wants to cancel their trip all on a sudden, it is very much possible that some unexpected turns of events will take place and cause you to cancel your hotel booking. Now here's where it gets tricky and works against you. Almost all hotels have cancellation policies whereas some have stricter policies than the others. These hotels will charge you extra no matter when you decide to cancel your booking.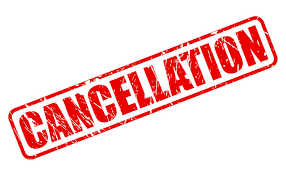 Therefore, read the policies line-by-line until you are sure you understand fully. You need to check the policies every time you book a hotel as the cancellation policies tend to vary from hotels to hotels. Quite often, they depend on the location, time of the year and the time of your stay. Even though it is stricter during the holidays or some notable events taking place at the location of the hotel, most hotels will go for a 24 hours' notice before cancelling the booking without charging you anything.
Then again, if you are booking via a third-party or reserving online, you may want to take additional caring while reading their own policies. Even if the hotels don't charge you extra, the website might and before it happens, you want to make sure that you know about them and agree with the policy.
The Website May Not Charge but The Hotel Will
Now that the technology is escalating, and you have every opportunity to do most of your works online, booking a hotel is no different. There are many online pages from where you can directly book your preferred hotel. However, even when you have read about all the additional charges and agreed to those, you can still fall in the trap where you may have to spend extra.
You may notice the website saying 'no credit card fees or hidden fees' and asking for your credit card information to secure your stay. Now, before you put your credit card information, make sure you read the whole page and check whether the hotel will charge extra or not. In many cases, you may find a notification from the hotel informing you that they have charged you extra. The charged amount is not always a handsome one, yet it may irritate you to find that you have been robbed off some money for not reading the whole page.
Using a Debit Card instead of a Credit Card
As it happens, not everyone is the owner of a shiny credit card. But it has already become an important method of exchanging money while working or shopping online. In case you want to book your hotel from a website and want to use your debit card instead, at first make sure that they will not charge you extra for using a debit card. In many cases, customers find that they are charged extra as handling fees from both ends when they use it internationally. Even though a debit card has Visa written on it, it does not work like a credit card. So, you may want to consider this factor while booking a hotel.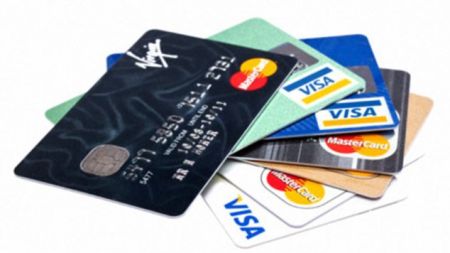 Another reason you may not want to use your debit card for booking hotels is because it may cause you extra charges than the actual rent. Many people do not have enough balance in their account to cover all the charges that the hotels offer, and the hotels want to make sure that they will receive the money they owe you for the room rates and the additional charges.
That's why your money is taken off your account almost immediately and even though the additional money is funded back by the hotel later, sometimes it may take quite some time. So, use the debit card only when you can afford the cost of living even if you are not paid back soon.
Hotels may Charge You Additional Mandatory Fees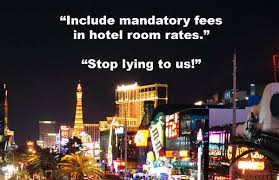 When you are checking a hotel reservation website and see a hotel which is offering you a room with an affordable amount like 30-50$ per night, you may want to check the whole page in case you are missing something. Quite often, customers find the bill with additional charges which are labeled as additional mandatory bills. It may not matter much if you are staying only one or two nights, but the cost may be very high if you stay for a week or more than that.
Even though the hotels claim that they always disclose this issue in the deal and the customer has every opportunity to back out from the deal before he agrees to it, sometimes the customers themselves disagree. They feel like the contents are written in the pages in such a way or buried so deep that a customer with a less amount of time will not always notice this.
In this case, the hotels always win as they can show you that they did mention the additional charges in the deal. The only way to get out of this is to read the whole deal carefully and if you are not sure about something, contact the hotel to get the whole idea.
Hidden Hotel Fees Waiting to Surprise You
When you have passed all these processes without giving additional money to the hotel, you may still face situations where the hotel will add extra amount in your bill. Written below are some very common scenarios where a customer can be charged extra and get a huge surprise after seeing his bill during the departure:
Resort Fees: The name itself gives you a vibe of spending your time without having to worry about anything. The hotel will provide you with all the necessary things like Wi-Fi, fitness center, newspaper, magazine etc. and put a big smile on your face. However, they may hand you over a bill with charges for all these luxuries unless you ensure the factor beforehand. Instead of getting a minor heart attack during departure, it is better to discuss the issue when you are checking in.
Parking Fees: Whereas it's not always certain that the hotel will charge you extra for this, this can cost you as much as 50$ per day if you book a hotel in a large city. Even if you are willing to pay the additional fee for parking your vehicle, you may want to discuss the issue with the hotel while checking in. Another option is to look for a spot which charges less for parking. Whatever you decide, make sure you are completely sure of exactly how much you will be paying in the end.
Early Departure Fees: As you are giving your credit card details to the hotels while booking, the hotels have an advantage of charging directly from your credit card if you make an early departure. The cost can be more or less than your expectation, depending on the location and the quality of the hotel.
One way to avoid it is by joining the loyalty program of the hotel which often excludes members from this additional charge. Another way to get out of this is to check the hotel's policy while booking and see whether they have mentioned the fee or not. In case you have to depart the hotel on an emergency, try to discus the issue with the manager and hope that they will consider the matter.
Telephone Fees: This is undoubtedly one of the most common additional fess that the hotels charge you with. Almost all the hotels have a telephone in their room and let you use it for personal reasons. However, they do charge for it unless you use it only for calling the front desk. An effective way to get out of this is to carry your own phone with you and use it for personal contacts. In case you are bound to use the phone that the hotel offers, discuss the charge amount with them before you decide to use it.
Minibar Charges: A lot of hotels have minibars and offer you the luxury of having your favorite drink at any time you want. However, these are not free and cost a lot if you consume those without caring much about the amount. Even if you just take something out and not consume it, still you may be charged extra as most of the hotels have motion sensors attached with the minibars which allow them to know when an object has been moved.
The best way to avoid this is by not touching or misplacing anything at all. If you do it anyway, try to contact the front desk and inform the issue immediately so that you are not charged for it.
Another scary issue regarding the minibar is the 'restocking fee'. If you don't want to bother having a minibar full of goodies in your room and ask the hotel to empty it before your check-in, they may charge you a restocking fee while checking out which is obviously, worse than consuming only a few items.
Ways To Use Hotel-facilities To Cut Down the Additional Fees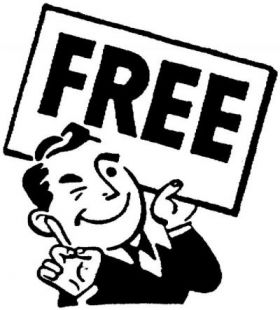 Even if your hotel charges you extra hidden fees for many distinct reasons, you may want to look for some facilities they will be offering. Staying at a foreign place can be costly if you are not familiar with its commodity prices. In that case, you want to look for the free things your hotel will be offering. You should focus more on these following facilities:
Free Breakfast: This will save you a lot of money as you don't have to eat outside and a have a hearty meal which will boost up your energy for a long time during the day.
Free Wi-Fi: If you are a business man or someone who needs to remain online a lot, you may want to use this hotel facility for your own benefits.
Free Parking/Swimming Pool: These are also some important facilities which cost a lot in many hotels. If you are someone who can be benefited from these, you may want to go for this hotel.
Overall, booking a hotel can often be a bit time-consuming and may require your full attention, but it is advisable that you read the terms and policies carefully while reservation. Traveling itself can give you refreshment but remaining completely sure about your expenses will give you peace of mind. Therefore, whenever you decide to reserve a hotel, it is always advisable to go through the hotels' policies before you click on the 'BOOK' button.
Pin for later