The Best Free Dating Apps for the 20, 30, and 40 Year Olds!
last updated:
Oct 23, 2020
4856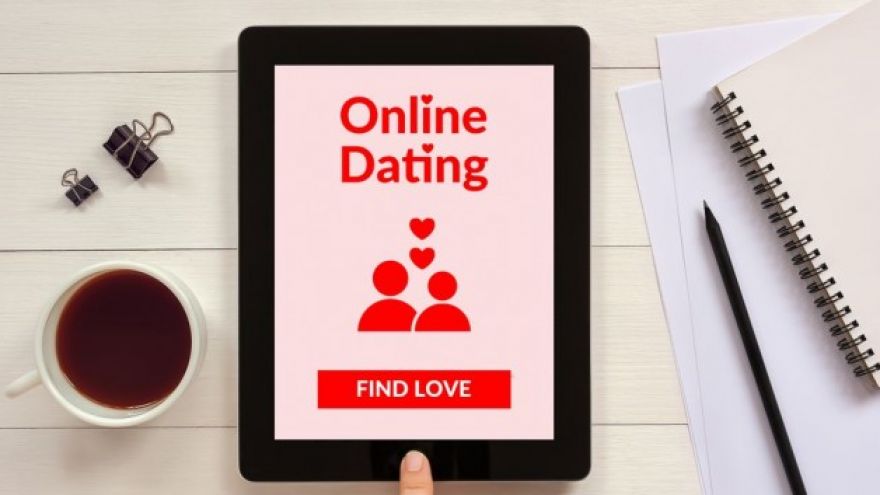 In the past, the idea of online dating had somewhat of a stigma, however, plenty of people have either found love or temporary companionship with the help of apps. If you're someone who has been looking for a date or someone to simply spend your time with, there are hundreds of options online, many of which are accessible directly from your smartphone. The trick is being able to figure out which ones are the best for you dependent on your age and your interests, as well as the popularity of the app.
Dating Apps for Your 20s
First, let's take a look at the different dating apps that you can rely on when you're in your 20s.
Available on Android and iOS, Badoo has taken the reigns of the most popular dating app for young adults, far surpassing Tinder. There are over 370 million users all around the world and similar to Tinder, you upload your photos and choose what you want to have said in your profile. You can then swipe either left or right on profiles in your immediate area and it's 100% free.
What makes Badoo even better, is that it has special authentication steps to ensure that you don't fall victim to catfishing.
When you first boot up Bumble, you might think to yourself, how are there so many attractive people in my immediate area? What makes this app different from the rest is that women have full control over whom they match with, as women will have to be the first to message after they've connected with someone in their immediate area. With that being said, users only have 24 hours to make the first contact, but once you send a couple of messages, you can choose to extend the 24 hours.
Another interesting feature of Bumble is that it's not only useful for finding hookups or relationships; you can also use the BFF feature for people who are simply interested in finding friends.
Dating Apps for your 30s
Similar to your 20s, there are dating apps that are more popular amongst 30-year-olds, such as:
If you're not someone who is interested in constantly having to swipe left and right and essentially "shop" for your next date, Coffee Meets Bagel is exactly what you've been looking for. In comparison, the app will send you 5 different people that they believe are a match based on the information that you input into the profile if you're a woman. Men, on the other hand, will receive 21 matches a day.
What makes this app unique is how its developers have designed it based on user feedback and human psychology. It was determined through studies that women valued the quality of their matches, which is why they receive only 5, and men value quantity, which is why they receive 21 matches.
Meeting complete strangers online can be fun and exciting, but it can also lead to far more interest in hooking up rather than long-term relationships. Happn is another mobile dating app that not only helps you to meet similar-minded people, but that also matches you with people that you've most likely met before. This helps to make your first exchange far more organic than the simple, "Hey, what's up?" or the awkwardness of not knowing what to say.
When you have the app downloaded to your phone and you head out for a shopping trip or a vacation with friends, any time you cross paths with someone else who uses the app, their profile will show up on your phone in real time. It's designed to quite literally match you with people that you pass on the street, which takes away the difficulty of not knowing how to ask someone for their number as a complete stranger.
Dating Apps for Your 40s
Even if you're at a point in your life where you think that dating isn't something that you should be taking into consideration, you never know, the love of your life might be just around the corner. There are plenty of dating apps for people in their 40s and even if you think that you're done with the dating game, it can't help to try some of them out.
As a dating website that gained most of its popularity in 2012, OKC is now one of the most popular dating apps for people in their 40s and older. What makes it so popular is the fact that it has a very easy user interface, which means that you don't have to try to navigate through a bunch of difficult menus and settings in an effort to find someone to be with.
There are plenty of people on the app that range from their early 20s to their late 60s, which makes it the perfect place for finding the ideal match and above all else, a lot of the users on the app are rated as some of the most attractive dating profiles on the internet. Above all else, it's entirely free, so there's no harm in trying.
If you're the type of person who's a fitness enthusiast, you're obviously going to want to find a likeminded individual to spend your time with, especially if health and fitness are very important to you. Sweatt is a great dating app for people in their 40s that have the need or the desire to stay fit for the remainder of their lives and if you're able to find a significant other that cares about their health as much as you do, it will make dating much easier.
The only downside to Sweatt is that it's only available on iOS for now, although there may be a chance for an Android release in the future.
Dating apps are one of the easiest ways to get back into the dating game, especially if you're someone who has been sitting on the sidelines for a while. No matter if you're simply looking to improve your friend base or if you are truly looking for someone to be romantic with, the options are endless and there are plenty of apps available for you to use, regardless of your age.
Pin for later