Surprise Party Ideas We Are Definitely Trying Out!
last updated:
Jul 16, 2019
1940
Coming up with a surprise party ideas might seem easy enough at first when in reality. However, it takes a lot of planning and a lot of courage to keep something that big away from a friend or family member until the special day.
No matter if you're planning a surprise birthday party or a surprise wedding shower. There are plenty of ideas that you can take advantage of to throw the biggest bash possible.
Below are our favorite surprise party ideas that we are going to use to our benefit in the future, and you should use too!
A Full Day of Everything
You can surely bet there are plenty of people that prefer to avoid the idea of a stereotypical birthday party. They want to spend time with those closest to them on their birthday, which is why we love the " A Full Day of Everything" idea for a surprise party.
First, you're going to want to collect a group of friends and family members that mean the most to the guest of honor and send them a surprise party invitation. Then you're going to want to start planning an itinerary that begins first thing in the morning and ends in the evening or night.
Think of activities that the guest of honor loves whether it's hiking, kayaking, shopping, or getting massages. And then plan to do all of their favorite activities in a single day.
The most important thing to think of when it comes to this birthday party idea is that it can be slightly more expensive than other plans. However, with the help of coupon sites and discounts from local establishments, you can make the most out of a tight budget. Also, the fewer people you invite, the more affordable the event will be.
A full day is a perfect idea for a young person's birthday party!
Surprise Party Breakfast
Here's a unique twist on your traditional idea of a surprise party. You can guarantee the guest of honor wouldn't expect to have a party first thing in the morning.
What would be best is if you could arrange a sleepover the night before so that you could spend the time setting up while they're asleep. Otherwise, you can arrange for a party at their favorite breakfast restaurant with all of their friends and family members.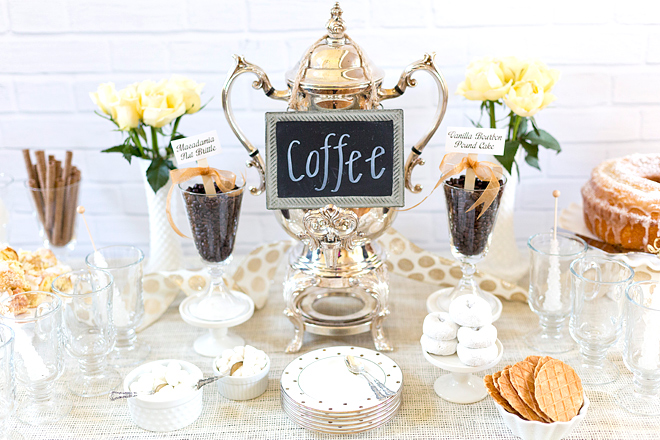 When planning a surprise party breakfast, you're going to want to make sure that all of their favorite breakfast foods are available. If you're planning a party for someone above the legal drinking age, you can add in mimosas and Caesars as a special treat to get the day started on the right foot!
When it comes to planning a surprise breakfast, you can easily invite nearly everyone that they know. Breakfast food is far more affordable than a three-course dinner, and instead of buying a traditional birthday cake, you can opt for delicious sweet pastries instead.
Above all else, a surprise breakfast party is a fantastic way to set the mood for their birthday. They'll be excited all day long for the other surprises that are to come. And it will be one of the most memorable parts of their special day.
The Kidnap Birthday Surprise
Let's start by saying the number one priority for the kidnap birthday surprise is to make sure that the guest of honor knows that they are safe. The entire time, as there's no need to terrify them on their special day.
The kidnap is also a party idea that you'll want to consider. Mainly because if your friend or family member isn't a fan of not being able to see where they are going, you might want to consider choosing one of the other surprise party ideas on this list.
"Kidnapping" your friend on their birthday is one of the most traditional ways to get them ready for a day of special events. However, it happens a lot less often than you think.
What we'd recommend is starting first thing in the morning after the guest of honor has gotten ready for the day. They can wear an eye mask to prevent them from seeing all of the places that you are taking them.
Another great idea that eliminates the need for a blindfold or eye mask is to choose activities that aren't in your immediate area.
The opportunities are endless. You can take them to a special surprise breakfast, an afternoon zip-lining with your closest friends. Or you can even go to the movies if you're looking for something a little less extravagant. The world is your oyster, and they won't be able to see a single thing the entire time you're on the road.
Road Trip Surprise Party Ideas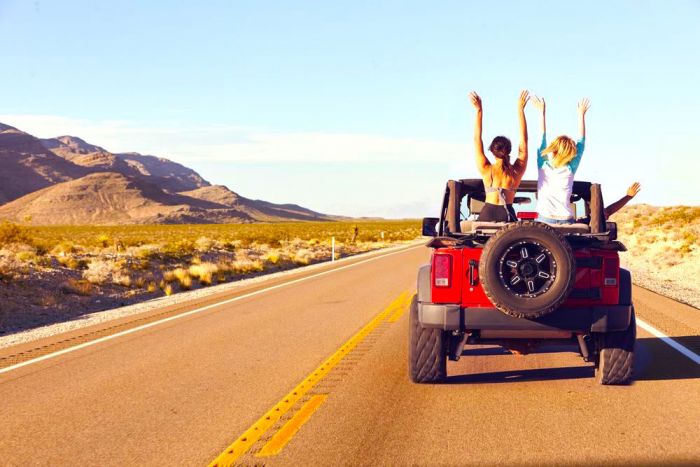 There are very few things in life that are as fun as road trips, primarily if stocked your car to the brim with fabulous treats and drinks. Road trips are a great way to get closer to your friends. You can sing along to the best songs, and get excited about your final destination.
Our recommendation for this type of surprise party is not to let the guest of honor know where you're going. Think of a unique final destination (wine tour perhaps?!) that turns into a weekend or week-long getaway, depending on everyone's schedules.
You could easily rent a cottage for a week and enjoy some time away drinking, roasting marshmallows, and telling ghost stories. Or, you could take the day to visit a bunch of different local attractions that have always been in your area, but you've never taken the time to see.
Similar to the kidnapping surprise party idea, the road trip surprise party will bring your whole group together before enjoying some time away from home.
Throwing a surprise party can be easy as long as you're willing to get a little creative and possibly go above and beyond for a loved one or friend. With the help of this guide, you can seamlessly plan a surprise party that they'll never forget for the rest of their lives. However, we can't promise that they surely won't expect something as amazing to happen for next year as well!
Pin for later