Salt Lamps: What Do They Do? (Bonus: 10 Salt Lamps We Love on Amazon!)
last updated:
May 30, 2019
966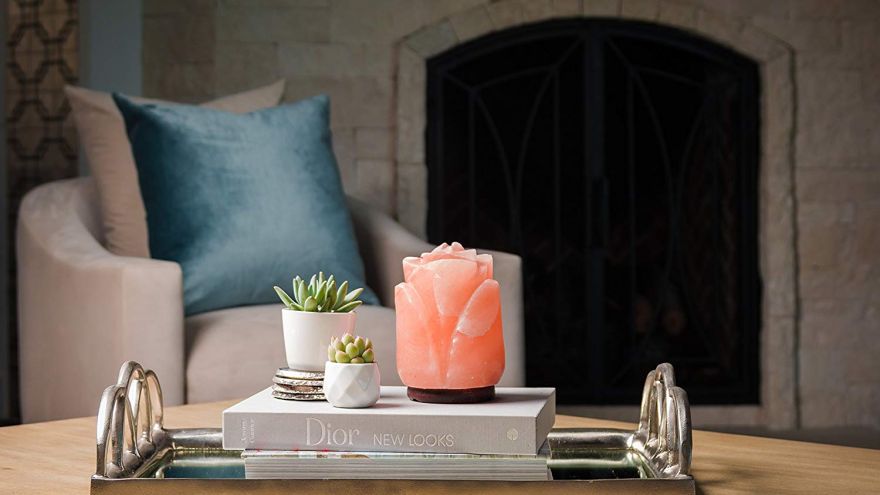 It's quite often that people learn about new techniques and products that are designed to assist with a variety of physical and mental ailments ranging from stress to joint pain and fatigue.
Salt lamps are one of the most popular alternative healing products and for good reason, as they have been known to bring a wide variety of advantages to homes across the world.
Below are the most prevalent things that salt lamps do, as well as 10 great models you can order online.
✓

Reducing electromagnetic radiation
In today's society, we're surrounded by a wide variety of different types of radiation, though with the popularity of smartphones, tablets, and other smart devices, we're constantly surrounded by electromagnetic radiation.
There haven't been many scientific studies into the long-term effects of electromagnetic radiation exposure, however, some studies suggest that it can decrease your immune response, increase your overall levels of stress, and lead towards chronic fatigue.
With the help of a salt lamp, it will reduce the number of ions you are exposed to as a result of electromagnetic radiation.
✓

Hygroscopic benefits
Another notable benefit to having salt lamps around your home is their hygroscopic abilities, which is a fancy way of describing how the lamp will trap airborne contaminants inside of the salt to create a healthier environment.
Plenty of homeowners have found that as soon as they added salt lamps to their bedrooms or living rooms, signs of allergens, cigarette smoke, dust, and other airborne elements have been drastically reduced.
This is because the salt lamp absorbs water molecules from the air, giving you a cleaner breathing environment.
✓

Improving performance and productivity
A study conducted by the Materials Department at Toyota Central R&D Laboratories, Inc. found that with the reduction of positive ions in a work environment, study participants had a significant increase in productivity levels and their overall performance.
As salt lamps are commonly known to help neutralize the level of positive ions in a room, you will find that you'll be able to accomplish more in a shorter period of time.
The study also found that work-related stress was reduced when exposed to a higher level of negative ions, which are also produced by these lamps.
✓

Adding an aesthetic benefit to a room
At the end of the day, there hasn't been a lot of research into salt lamps and their benefits, especially when compared to other forms of Western medicine.
This makes it incredibly difficult to tell the difference between the causal effects of being exposed to salt lamps and the true benefits of owning them. With that being said, they can be a beautiful addition to any room in your home to help elevate its aesthetic.
The warm glow that is emitted through the salt creates a comforting ambiance that can help you to fall asleep faster at night or to create a more romantic ambiance for relaxation with your significant other.
Even if there are studies conducted in the future that prove salt lamps aren't as beneficial to your health as some circles suggest, they're a beautiful fixture to have.
Our Favorite Picks!
Now that we've discussed what these lamps do, it's time for us to recommend our favorites that we were able to find on Amazon so that you can find the perfect ones for your home and/or office.
1. Himalayan Glow 1002 Pink Crystal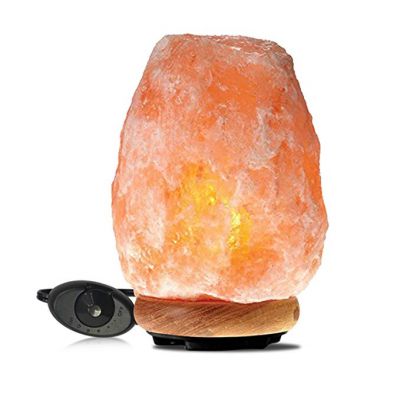 With the most traditional look out of all of the other salt lamps on this list, the Himalayan Glow 1002 is ideal for people who are looking for a more classic aesthetic.
We especially love the 100% natural Neem wooden base that adds to the overall look.
2. D'aplomb Lamp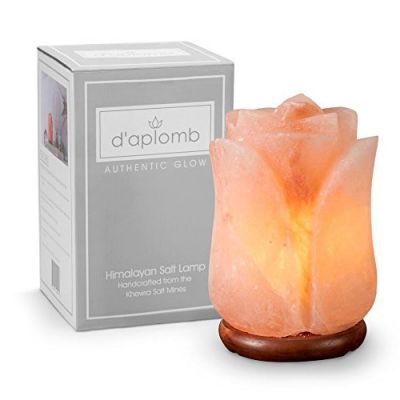 Crafted to emulate a stunning rose, the D'aplomb lamp is a fantastic choice as a gift or for a more feminine setting.
This pick is crafted out of 250 million-year-old salt and comes with a dimmer switch so you can have complete control over its brightness.
3. Crystal Décor Natural Lamp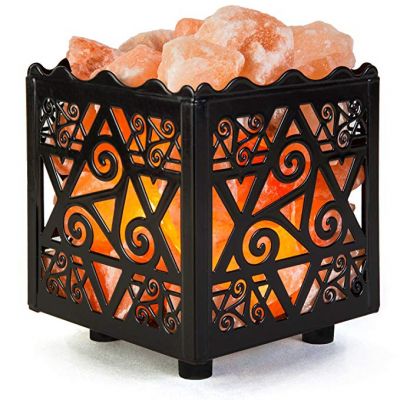 What makes this option special is its beautiful basket that holds all of the individual salt crystals around the bulb. You can choose from a wide variety of different basket designs depending on your aesthetic.
4. Himalayan Glow Night Light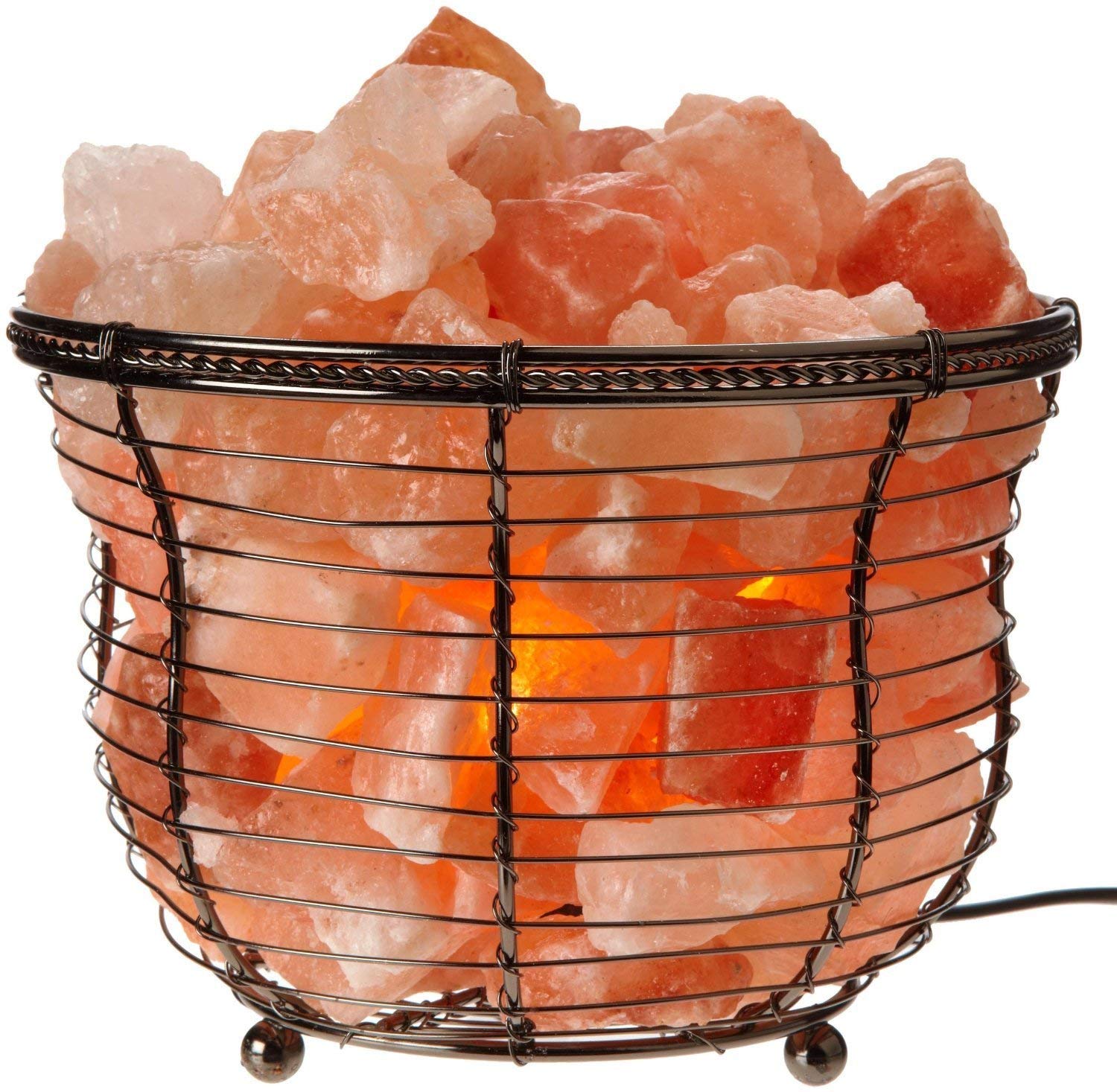 As another basketed lamp, the Himalayan Night Light comes in a decorative metal vase that looks great in any room in your home. It's another great option as a gift for someone who is looking for a salt lamp that looks just as great as it works.
5. Arvidsson Lamp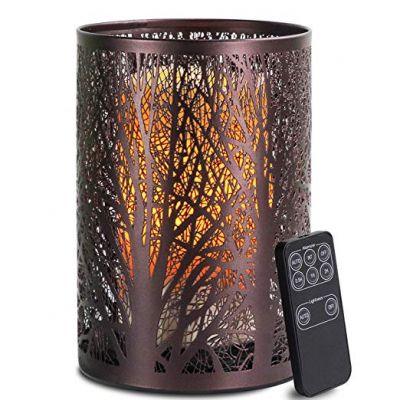 With a stunning decorative basket designed to emulate a forest, the Arvidsson pick is perfect for holiday décor or to display during any season. With a 6' cord and an adjustable dimmer switch, you'll appreciate the unique lighting experience with this option.
6. Levoit Cora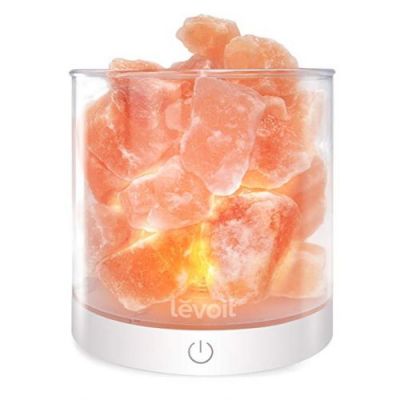 Perfect for the more modern décor enthusiasts, the Levoit Cora Salt Lamp is a USB-enabled salt lamp with a touch dimmer switch. You will have the ability to either plug it in via its USB port or an AC adapter in the wall.
We also love the acrylic casing that gives it a more contemporary feel.
7. Levoit Aria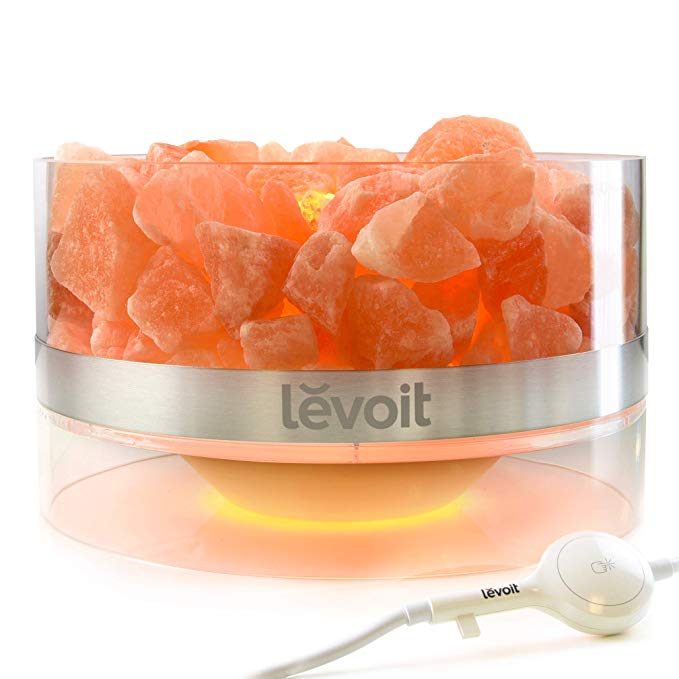 If you're a fan of the way that the Cora looks but you want something that is a little less tall and a little wider, the Levoit Aria is a fantastic alternative.
Constructed using the same acrylic basin design, you won't have to worry about salt crystal shrinkage or unnatural chemicals.
8. AMIR Salt Lamp Pack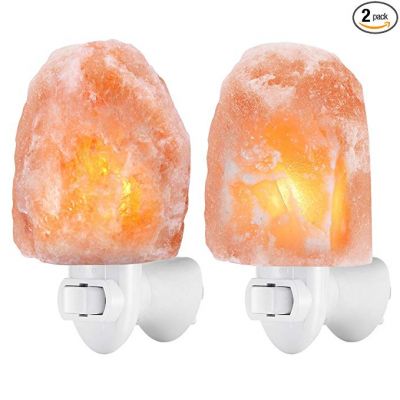 Instead of having to clear space on a desk or table for your salt lamp, why not consider the AMIR pack? In every order, you'll receive 2 salt lamps with wall plugs that can plug into any receptacle that you have throughout your home.
This also means that they double as a nightlight, making them perfect for children's rooms.
9. Mayamii Home Grey Lamp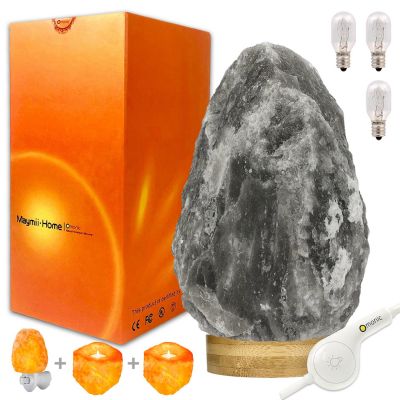 As something that you've likely never seen before, the Mayamii piece gives you the same benefits as the typical pink salt lamps but with a blend of white, grey, and black instead.
In the gift package, you'll receive the basic lamp as well as two additional lamps with wall plugs so you can purify your entire home.
10. Homy LED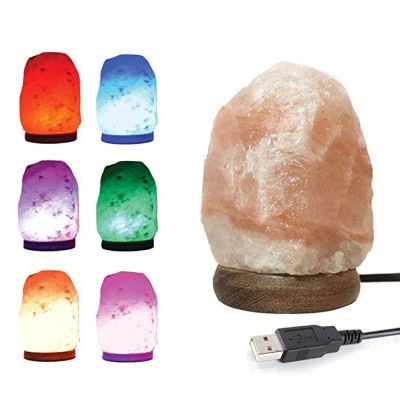 Another unique salt lamp that takes their traditional aesthetic to a completely new level is the Homy LED lamp. This particular lamp changes colors based on the settings that you choose, alternating from red, blue, purple, green, orange, and magenta.
With the USB adapter, you can plug it into any USB-compatible devices.
The science behind Himalayan salt lamps is yet to be proven as concretely as other forms of stress reduction and air purification, but until the true benefits of the lamps are uncovered, they surely add a beautiful touch to any room in your home.
Pin for later