10 Essential Guest Room Items & Decor Tips
last updated:
Nov 10, 2020
1291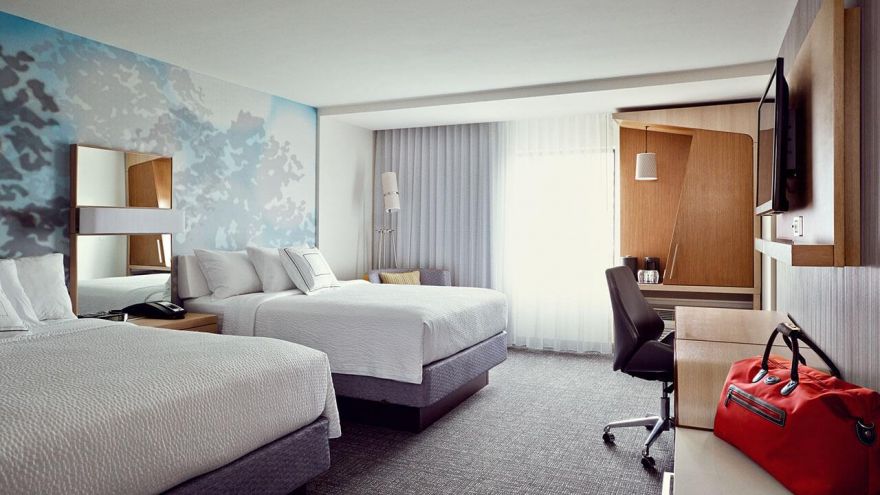 Make your visitor's stay more comfortable with the right items! A welcome environment starts with the people and ends with the amenities. Not all guests will come forward with questions to make their stay with you more comfortable. For the majority of people who visit with friends or acquaintances, asking the host for things is uncomfortable! There are a few must-haves that will make your guest room cozy and inviting for any guest that comes to stay with you and your family. The list of 10 guest room items below might answer your guest's needs without question!
Cozy Bedding
The bed is the staple of a guest room. If there was nothing else in the room but a bed, your guest could make-do! Behind closed doors, you want your guest to feel comfortable. Set up the bed with a big duvet and fluffy pillows– lots of cozy pillows! A variety of pillows, both hard and soft in feel, can provide some options for your guest. Lay out fresh blankets or a throw to add a touch a warmth to the bed spread and to avoid any wake-up calls at night if your guest gets cold and can't sleep.
Fresh Towels
Bathroom amenities are valuable to guests! If they're a family member or just a friend, providing fresh bath and shower towels is both hygienic and seen a kind gesture. Laying out these items can suggest to the guest that the bathroom is as much theirs as it is yours! You don't want your guest to have to shuffle around your cabinets for fresh towels after a hot shower.
Avoid the awkward or uncomfortable bathroom conversation and lay out the towels ahead of time. Provide three towels: a fact towel, a hand dry towel, and a shower towel. This way, all your bases are covered!
A Bed-side Table
Alarm clocks seem to be one to none these days with the handy iPhone! A bed-side table is a great open surface for your guest to put items on, including their iPhone for wake-up! An extra surface to place and spread out small items on will lessen the load of carry-on items in bags and can provide a sense of home.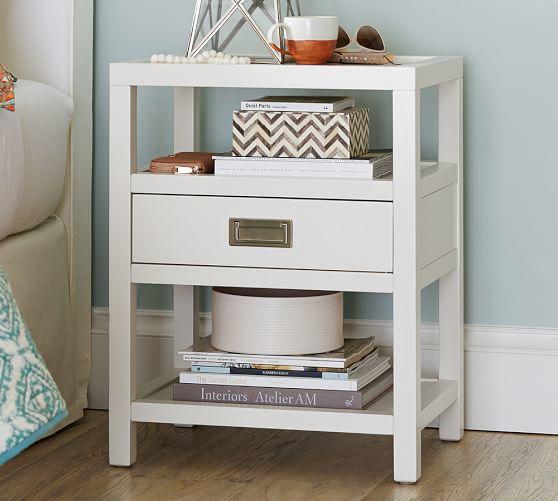 The best part about bed-side tables is the storage underneath! This is a great place to keep reading materials, an extra iPhone charger, or body lotion for before-bed rituals.
Toiletries
Collate all the sample body washes, shampoos, conditioners, and lotions you grabbed from hotels and wholesale shopping and create a gift basket of toiletries. Many people don't travel with toiletries. A welcome basket chuck-full of small soaps and other splendid, smelling liquids is a great way to make a guest feel comfortable-and clean!
iPhone Charger
The WORST thing is when you arrive at a new place, you go to take out your phone to let your loved ones know you've arrived safely, and the battery is dead. Phone chargers are a must-have for the guest bedroom. Travelers often leave a charger plugged into the wall or at their previous destination on accident.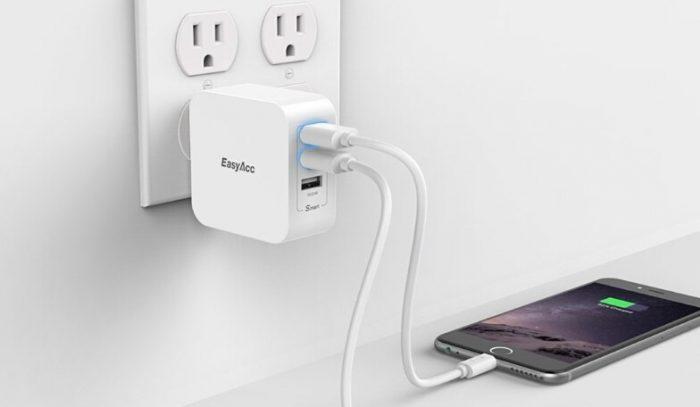 By providing a charger in the guest bedroom, you're offering your guest an opportunity to plug-out by plugging-in. Keep the charger on a flat surface, like a desk or a bureau. A portable charger can work just the same as a plug-in. Keep a portable charger out for use throughout their stay- in the guest room or at a restaurant. People go in and out of their rooms to live out their plans. Make it easier and more convenient by supporting their electronic needs.
Reading Materials
Books, magazines, and other print materials take up space in a room and provide a means of escape for guests. Create a reading space for your visitor. Best-sellers and the talk-of-the-town reads are a great spark for conversation and relaxation. Lay out books and guests are more likely to extend their stay! Good reads can keep someone in bed in the early mornings and get to bad early at night.
A Mirror
A mirror makes a nice addition to any room. If your guest doesn't have an accessible bathroom for getting ready in the morning or going to bed at night, set one up in the bedroom! From getting ready in the morning to freshening up for dinner, a glass mirror in the guest room makes a comfortable and purposeful statement. A round, standing mirror for a flat surface works nicely. The floor-length style mirror can be propped up against a wall or hung up on the wall for an easy one-glance when your guest is rushing out the door.
Candles
Among the seasonal produce you pick up at the store, pick a crafty find, like a candle or incense. The fragrances in a room can change someone's mood or shift the atmosphere from tense to relaxing in a matter of minutes.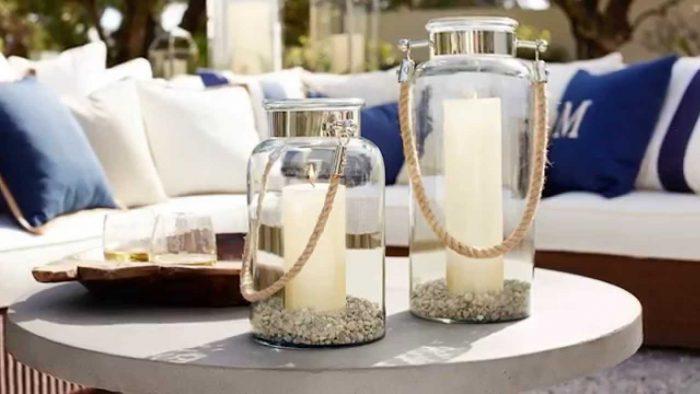 Place a candle on the bedside table and another in the bathroom. Leave out matches or a lighter so your guest can have control of the light flames to soften their time in the guestroom. Pick candles that match with the season, or tell a story! Smells are nostalgic; they stir up memories and old stories. Make your guest feel a bit lighter and mellow with a touch of fragrance.
Water Glasses and Breakfast Bars
Leave out a gift basket with accessories and items for midnight snackers! So many times we sleep poorly in a new place the first couple of nights. Lay out a water bottle or glass and some breakfast bars and room-friendly treats that can remain packaged and dry all day. For midnight snackers or early morning people, a breakfast bar is a treat-and a necessity!
A Journal and Writing Materials
Many travelers like a pen and paper to write things down and reflect on their stay. A nice journal as a welcome statement accompanied with an ink pen is a must-have to fill a need without question! Write a note to your guest with some museums to visit and your favorite places to get a cup of coffee. Give them your phone number and maybe a name and number of a friend you'd like them to meet.
A journal and a note is both personal and practical. You will be guaranteed a thank you note, too, after their stay! Maybe you can keep the journal out for all your guests that come and go and build a, a "best places to visit" list!
Pin for later