This product is listed here: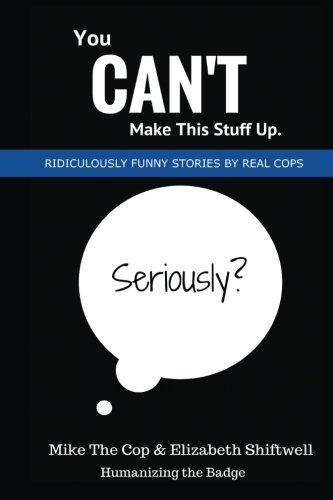 You Can't Make This Stuff Up: Ridiculously Funny Stories
Being a police officer does not mean the person has to wear the mean face all the time. At times, police officers face a ridiculous situation that leaves them cracking hard by themselves. These moments spice up the days, and most of the time they are things they can relate to. On the other side, if the person is not a police officer, he or she might not find humor in such instances.
If you want to make an officers day, you should get them a funny book that talks about their real-life situation. This one; 'you can't make this stuff up' is hilarious and would be such a beautiful gift to a police officer in your life.
Detailed information about You Can't Make This Stuff Up: Ridiculously Funny Stories
The book has real stories of moments police officers faced in the past. They are funny illustrations of what transpired between the police officer and other people in cases of crime or disobedience. Once caught with an offence, you will probably try and cook a story to get away with it. But, to a police officer, that will be crap and will not even listen.
Instead, they will laugh at your silly story and go ahead with the confrontation. It does not seem like a pleasant situation to be in, but for the officer, it is incredibly hilarious. So, get this book for an officer and leave them laughing hard at the witty stories. Also, enjoy together and experience what it feels to be in such situations when you have to try anything to get away with an offense.