10 Popular Audiobooks to Put on Your Listening List!
last updated:
Apr 23, 2019
2008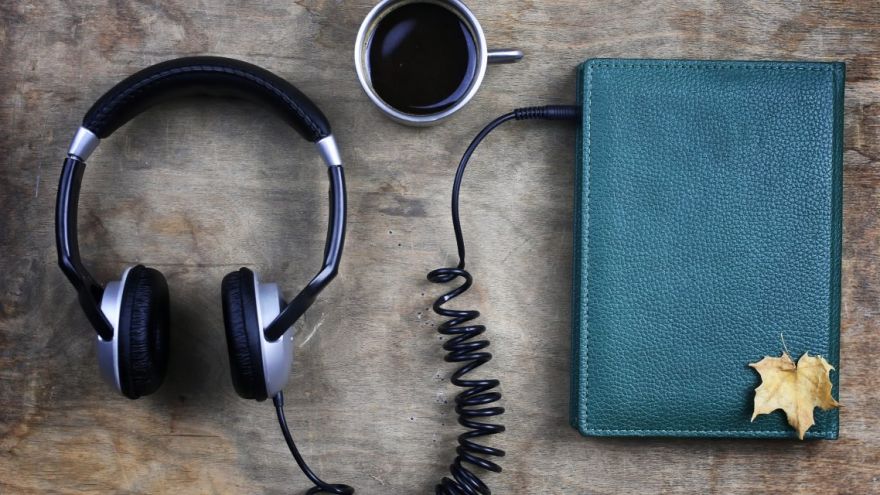 Audiobooks have changed the world of reading. Instead of investing your time and effort into holding a physical book, more people are using audiobooks. With that being said, similar to searching for a novel in the library, it can be hard to find an audiobook. You'll want to make sure that you choose a good read that will keep you captivated. You'll also want to make sure that you're investing your money wisely.
The following 10 Audiobooks are surely ones that you should try reading, especially if you like titles with high ratings. We definitely recommend adding these to your listening list!
1. Becoming – Michelle Obama (4.9/5)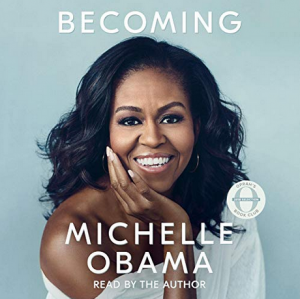 As a memoir written by the former first lady of the United States, "Becoming" is a captivating tale that everyone can get behind. As an added benefit, the audiobook is read entirely by Michelle Obama herself. You'll be able to go down her journey to become the first African American woman to serve as the first lady including the ups and downs. She also talks about how she was able to raise two daughters who were constantly being scrutinized by the media.
If there's one thing to be said, it's that this memoir is filled with heart, love, and appreciation for how strong a single person can be. It may also be uplifting in your personal life and help you to become the best version of yourself.
2. The Last Days of August – Jon Ronson (4.2/5)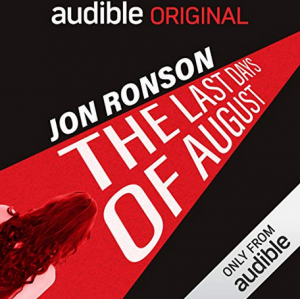 This audiobook is particularly relevant in today's society. There's a lot to be told about "The Last Days of August" and it's one of the most heart-wrenching yet beautiful tales we have ever listened to. The story revolves around a young girl who took her own life at a far too early age. It brings the listener through the tales of murder, cyberbullying, and mental illness.
There are many things that the main character goes through that could have contributed to her untimely demise, however, you'll have to make your own conclusions as to why motivated her to take her own life.
3. The Man on the Mountaintop – Susan Trott (4.5/5)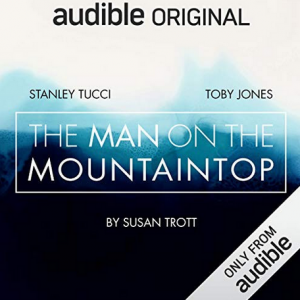 As a collection of short stories, "The Man on the Mountaintop" is an audiobook that is filled with wisdom. It's highly moralistic and can help you to take a look at your own life and how you can improve. Based on simple conversations, each listener will hear the advice from a different perspective depending on their own version of reality. At the end of the day, it's one of the most motivational audiobooks we have read.
4. The Spies That Bind – Ally Carter (4.2/5)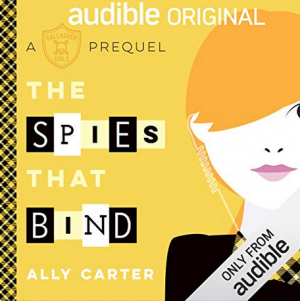 As a prequel to the "A Gallagher Girls" series, "The Spies That Bind" is a unique novel typically recommended for kids between 11 and 13. However, it's the type of audiobook that anyone can enjoy, regardless of age. It follows the story of Cammie, someone who you would see as a regular student, however, she's a spy.
When she arrives at The Gallagher Academy for Exceptional Young Women, she begins to discover a ton of secrets. As a legacy to the school, she quickly learns that getting into the school was easy enough, but surviving it? Well, that's something that'll take a lot of effort.
5. Girl, Wash Your Face – Rachel Hollis (4.7/5)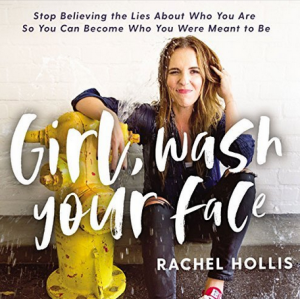 There are plenty of motivational audiobooks that you'll come across when you start searching. "Girl, Wash Your Face" takes a whole new approach to help you understand who you are as a woman. The entire purpose behind the book is to help you learn who you really are and to stop lying to yourself about who you're going to be.
We can guarantee that after you're finished listening to the book, you'll want to live the most joyful and productive life possible. The best part is that it's filled with hilarious jabs and stories that everyone can relate to.
6. The Calculating Stars – Mary Robinette Kowal (4.4/5)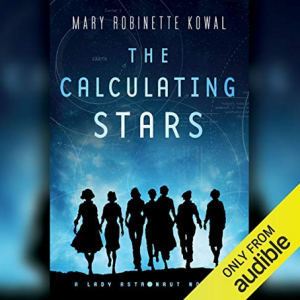 Revolving around the story of Elma, a brilliant WASP pilot and mathematician in 1952, "The Calculating Stars" is an insightful read. The audiobook explains the story of a meteorite falling to earth and obliterating the majority of the East Coast. Elma York is part of a project to put the first man on the moon, and soon she starts to try to figure out why women can't get out into space as well. It's an inspiring tale of the acceptance of women in high profile positions set in a fictional universe.
7. Where the Crawdads Sing – Delia Owens (4.8/5)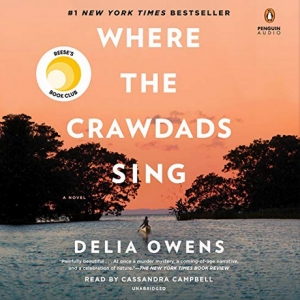 If you're in the mood for a great romantic listening experience, "Where the Crawdads Sing" is exactly what you need. The town of Barkley Cove has suspicions about a woman living in the marsh known as "Marsh Girl". So when Chase Andrews, a handsome young man, is found dead in 1969, the town turns their eyes to the Marsh Girl.
However, the truth isn't always what it seems. In fact, Kya Clark is one of the most intelligent and sensitive people in the town, who learned how to live off the land all on her own. It's a heart-wrenching coming of age story that everyone should get their hands on.
8. You Are a Badass – Jen Sincero (4.7/5)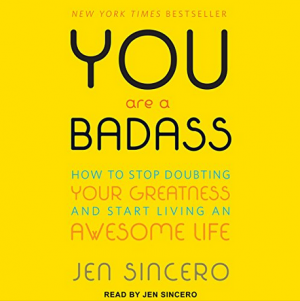 It's far too often that we find ourselves doubting our every movement or trying to become someone that we're not. Jen Sincero cuts through the reality of trying to live up to expectations and falling short. This is one of the funniest self-help books that we have read, but it is also filled with fantastic advice and guidance. It's about time that you picked yourself up by your bootstraps and started to take the world by storm.
9. Harry Potter and the Sorcerer's Stone – J.K. Rowling (4.9/5)
This novel is by far one of the most classic titles that you can get in audiobook format. No matter who you are or your age, you should surely consider using this audiobook to transport you to an alternate dimension. We all know the story of Harry Potter, but do you know how he found out that he actually was a wizard? This book is filled with imaginative elements that truly make you feel like magic exists.
10. Never Split the Difference – Chris Voss (4.8/5)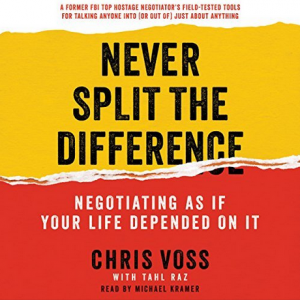 Negotiating is one of the most difficult and stressful experiences to live through. So, who would be better to teach you about the best negotiating tactics apart from a career FBI international kidnapping negotiator? Chris Voss explains the many situations that he has been in from his rough policing background to his high profile interrogation techniques.
"Never Split the Difference" brings you through the trials and tribulations of negotiating, so you can become a better negotiator in your everyday life. You'll be able to take his techniques and apply them to everything ranging from getting a raise to renegotiating your rent.
Pin for later